The NFL Draft of 2019 will make it the 10th of the decade. Today, we rank the New York Jets first-round selections of the 2010s.

The New York Jets are getting set to potentially make a top-10 selection for the fourth time in five years. As the draft dawns upon us, let's take a look back at each previous Jets first-round picks in the 2010s decade.
Which were the best? The worst? The ugliest? We'll rank them all.
The Jets have made ten first-round picks since 2010, but we'll only rank nine here. Sam Darnold will be excluded since he has only had one year in the league.
9. Dee Milliner: Selected 9th overall, 2013
Injuries derailed the career of the promising corner out of Alabama. The first of two selections made by the Jets in round one of the 2013 Draft, Milliner wound up playing only 21 games for the Jets before fizzling out of the NFL.
The Millbrook, Alabama native went to school in his home state, starring for the Crimson Tide. He was seen as a pro-ready corner with the size and length to immediately thrive in the NFL. Milliner had a rocky rookie season, but finished it relatively strongly. He had an insanely impressive 10 passes defended over the final two weeks of the season. That included five in a game against Josh Gordon during his historic season. Milliner seemed ready to break out in 2014.
He just couldn't stay on the field to make the necessary progression. After missing three games in his rookie year, Milliner played in only three games in 2014 and five in 2015.
8. Calvin Pryor: Selected 18th overall, 2014
The "Louisville Slugger" came into New York with the talent to become one of the league's most intimidating strong safeties. Seen by many as a Rex Ryan pick, the selection of Pryor didn't necessarily fill the biggest of needs for the Jets.
Pryor's rookie season was poor, as he was awful in coverage and missed far too many tackles. He took a step forward under Todd Bowles in 2015, still struggling in coverage but starting to flash the hit power that made him a first rounder.
Pryor was a popular breakout candidate heading into 2016, but he trended in the opposite direction. He had a horrendous season, contributing to an enormous amount of coverage busts.
Following the 2016 season, the Jets traded Pryor to Cleveland for familiar face Demario Davis. Pryor never played a snap for the Browns, while Davis had a tremendous 2017 season as a Jet.
7. Kyle Wilson: Selected 29th overall, 2010
Wilson never became a stud corner for the Jets, but he managed to carve out a solid career with the team. He played out all five years of his rookie contract and appeared in all 83 Jets games from 2010-14.
The New Jersey native and Boise State product constantly struggled in coverage, but at least he gave the Jets some reliable durability.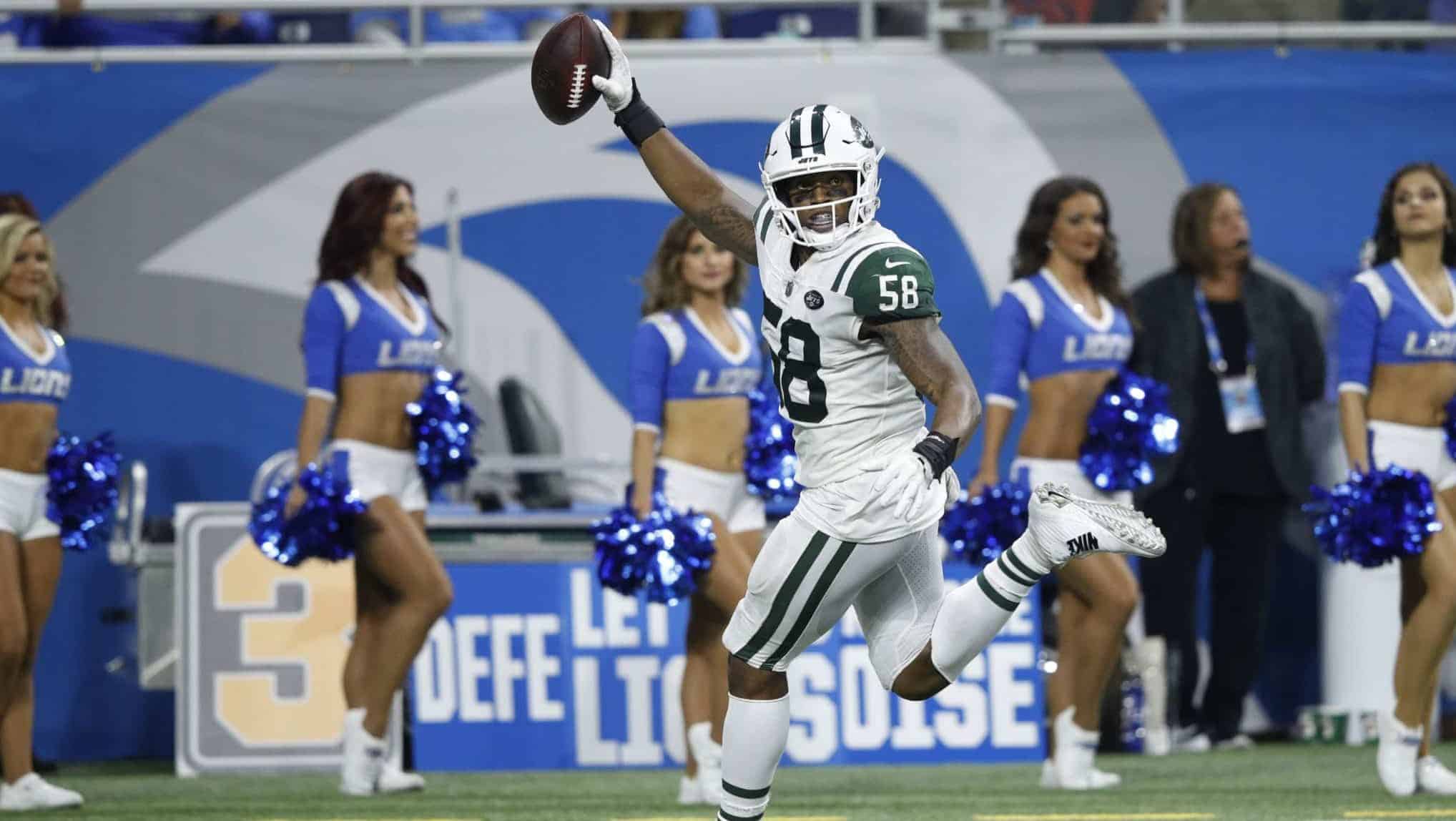 6. Darron Lee: Selected 20th overall, 2016
The Jets drafted Lee to add speed and coverage ability to their linebacker core. He was to be their "Gronk-stopper" and prototype modern linebacker.
Lee struggled mightily over his first two seasons. He played 28 games for the Jets from 2016-17, starting 24 of them, but he was often a liability.
The Ohio State product was a sieve in run defense and was not able to be the quality coverage piece the Jets hoped he would be.
Lee had a breakout season of sorts in 2018. He greatly improved in coverage as he did a much better job reading plays underneath and closing on them. He did still struggle quite a bit in run defense, though. Overall, he was still very average.
Regardless of what improvements Lee may have made, the Jets still went out this past March and made C.J. Mosley the richest inside linebacker in football history. The team, especially new defensive coordinator Gregg Williams, couldn't have been too high on what Lee did in 2018.
Lee's fifth-year option will likely be declined. Now, Lee will either be a reserve in his final season as a Jet or find himself traded to another team before the start of the season.
5. Quinton Coples: Selected 16th overall, 2012
Coples ultimately had a disappointing Jets career, but he gave them some decent production.
The pass-rusher out of North Carolina racked up 16.5 sacks, 30 tackles for loss, and 56 quarterback hits in 62 games as a Jet. That production is pedestrian, but the Jets have gotten much, much worse out of first-round edge prospects in the past.
On the plus side, from 2012-14, Coples's 52 quarterback hits placed him 18th in the league.
Unfortunately, like many of the other players on this list, Coples never had that breakout season. In 2015, he had registered no sacks and only three quarterback hits through ten games. The Jets cut ties with him mid-season.
Coples played six games with the Dolphins to close 2015, but registered no production, and has not appeared in an NFL game since.
From here on out, we get into players who actually have been pretty good in the NFL. All four players remaining on the list made a Pro Bowl for the Jets.
Richardson was taken with the first round pick acquired from the Buccaneers in the Darrelle Revis deal. It turned out to be a major coup for the Jets.
"Shells" was named defensive rookie of the year after he absolutely clobbered opponent rushing attempts all year.
He quickly broke out in his sophomore 2014 season, giving the Jets one of their best individual defensive seasons of the decade. He was borderline unblockable for much of the season, and was rewarded with a trip to the Pro Bowl.
Then, off the field issues kicked in. Richardson was suspended for the first four games of 2015 due to a violation of the league's drug policy. He also was suspended for the first game of 2016 due to a bizarre incident where he was caught driving over 140 mph with a child in the car.
While Richardson didn't quite come close to his early career dominance in 2015 and 2016, he continued to be a strong presence on the Jets defensive line.
Prior to 2017, the Jets traded Richardson to Seattle in exchange for Jermaine Kearse and a second-round selection. That second rounder was eventually used by the Jets in the Sam Darnold trade.
Williams can easily ascend to the second spot on this list if he can keep up what he's done so far. However, as of right now the name one spot ahead of him has logged more games for the Jets while providing a similar level of production.
Williams is a very good player. He is consistently near the very top of the league at his position in pressures, knockdowns, and run-stuffs. He just doesn't get the sexy sack totals, which is partially his fault, but also due in part to some bad luck, his role in a 3-4 scheme, and a lack of a supporting cast.
Those aren't excuses for Williams—his lack of sack production does preclude him from the "elite" discussion. He hasn't made enough wow plays to be a true superstar.
With that said, Leo has shown up for every single Jets game since he was drafted and consistently won his battles at an elite level. The things he does very well tend to go unnoticed by far too many. He is a very good, borderline elite player.
Can he finally break through his ceiling with the changes on the defensive staff?
The Jets fanbase has a bad taste in its mouth from the way Wilkerson's Jets career closed, but we can't forget how great he was early in his career.
The defensive end out of Temple was a solid starter for the Jets over his first two seasons, racking up seven pass deflections, eight sacks, 18 quarterback hits, and 20 tackles for loss.
Once Wilkerson paired up with Sheldon Richardson in 2013, he became one of the league's most dominant defensive ends. From 2013 to 2015, Wilkerson collected 28.5 sacks, 12th most in the league, and 67 quarterback hits, sixth most in the league.
Among 300+ pound players, Wilkerson ranked second in sacks and first in quarterback hits over that span.
It's easy to forget that Mo was once that dominant. Wilkerson's career took a downturn following his big contract extension heading into 2016. His effort appeared to dwindle and injuries persisted, as he became no more than a pedestrian defensive end. Over his last two seasons with the Jets, Wilkerson totaled only eight sacks and 18 quarterback hits in 28 games.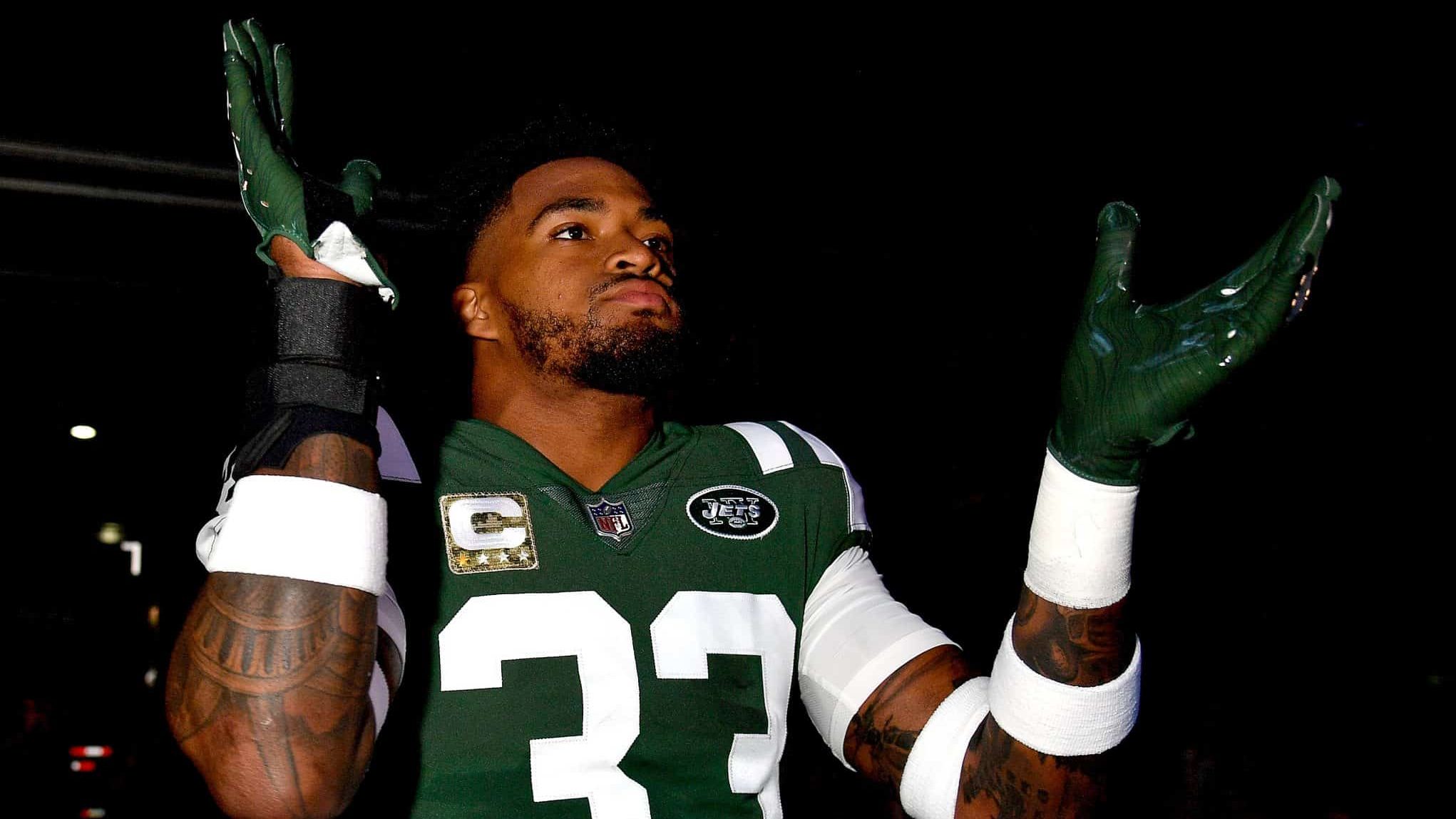 1. Jamal Adams: Selected 6th overall, 2017
Adams has only logged two seasons with the Jets, but I think he's already worthy of this spot.
I have two primary reasons: one, Adams was more dominant in 2018 than any other player on this list ever was. Yes, even better than Richardson's 2014 or Wilkerson's 2015. Adams was an unstoppable force in both the run game and the pass game. His coverage was lock down, and his play against the run was instinctual and stout. The man routinely made plays he had no business making and won battles he had no business winning.
Two, Adams' off-field impact has been astounding. Scouts hammered home Adams' special leadership ability in every scouting report you read about him, but oftentimes, that turns out to be just talk. It's hard for a player to make much of an impact off the field.
Adams has broken that mold. He has seemed to change the perception of the franchise within the league. This is best evidenced by Le'Veon Bell's words claiming Adams' recruiting was a major reason he chose to play for the Jets.
While "culture" is often overrated in sports, a truly positive environment can help breed a team that performs well on the field.
Jamal Adams is the rare player that can make a profound difference both on the field and off of it.