Despite offseason fury and confusion, New York Giants fans have reason to feel optimism heading into the 2019 NFL Draft. 

The NFL Draft is just three weeks away and unlike last year, New York Giants general manager Dave Gettleman hasn't given any indication on which players he's eyeing.
There have been smokescreens that the Giants may or may not be interested in Ohio State quarterback Dwayne Haskins, but this has been mere speculation.
This is exactly how general managers should go about doing business; never reveal plans. But some feel based on the fact that Gettleman let Landon Collins leave via free agency and traded away the team's best player over the last five years in Odell Beckham Jr., Gettleman may not have a concrete plan heading into the draft.
Fear not, Giants fans; not only does Gettleman have a plan, but you can rest assured the Giants will be significantly better after the draft.
Two first-round picks
The majority of the best players in the NFL were first round draft picks, and having two first round draft picks (No. 6 and 17 overall), the Giants are the only team that has two picks in the first 20 selection.
While it's true being a first-round pick doesn't guarantee that you'll have success in the NFL (the Giants have had their share of first round bust most recently Ereck Flowers in 2015 and Eli Apple in 2016), for the most part, first-round selections enjoy productive careers.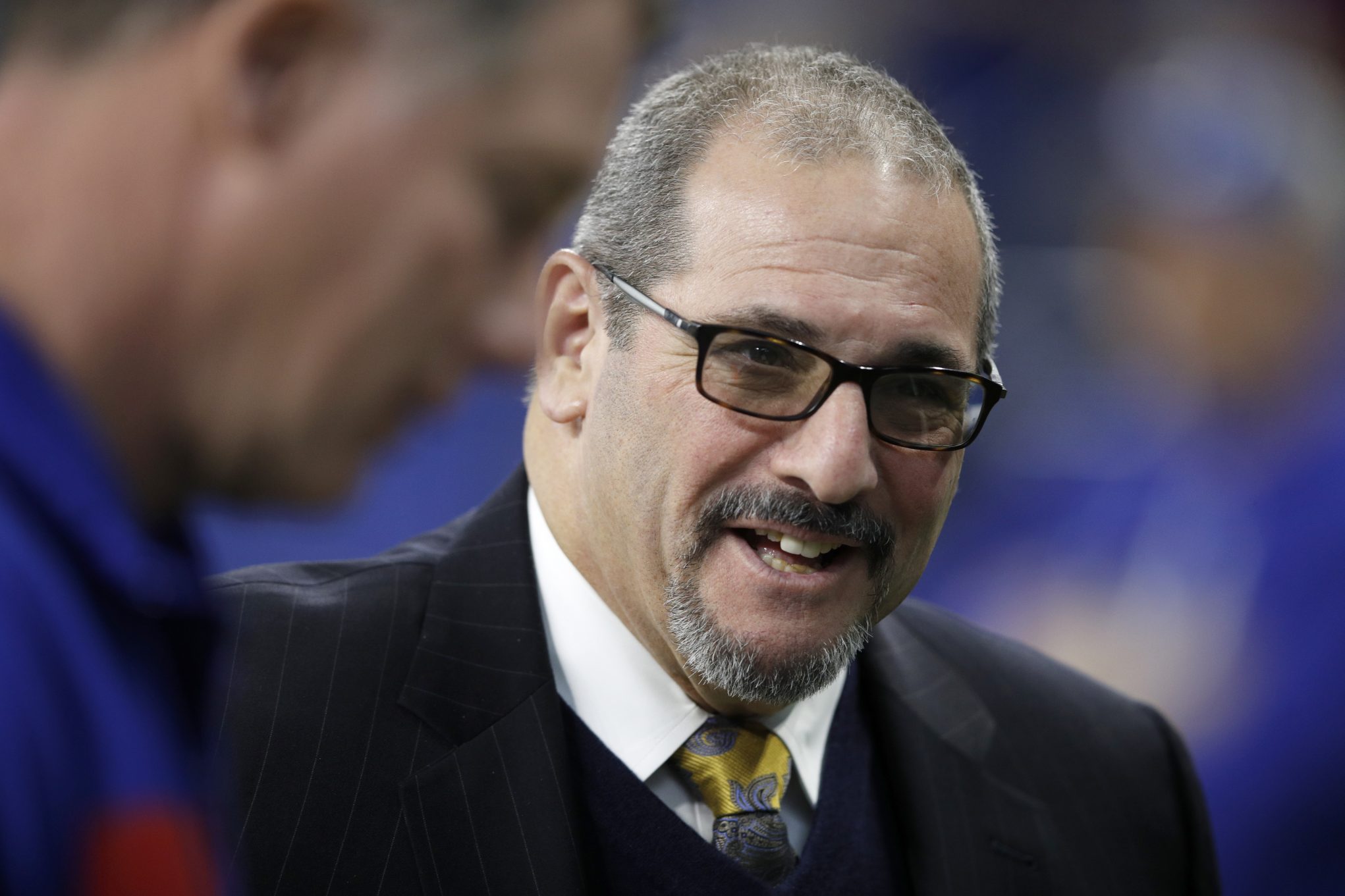 Last year, when Gettleman took Saquan Barkley second overall, he did so because he felt Barkley was a gold-jacket caliber player. Gettleman may not be able to get a player with Hall of Fame potential in the first round this year, but if he and his scouting team did a sound job of breaking down players in this draft class, he should be able to select two Pro Bowl caliber players in the first round.
Track record of finding talent in the mid rounds
One of the reasons why the Giants 2018 draft class received high grades throughout the league and various media outlets was not only due to Barkley and second-round pick guard Will Hernandez, it's thanks in part to the two third-round picks in linebacker Lorenzo Carter (66th overall) and defensive lineman B.J. Hill (69th overall).
Hill would go onto setting a franchise rookie record for sacks with five and a half, and Carter steadily improved game by game. Both seem to be on their way to being part of the Giants defensive core for years to come.
Not only has Gettleman found impact players last season in the mid-rounds, but he also found a gem in the middle rounds when he was general manager of the Carolina Panthers.
In 2015, he drafted offensive tackle Daryl Williams in the fourth round (102nd overall). Williams would go on to making second team All-Pro in 2017.
The Giants had six mid-round selections in this draft (95th, 108th, 132nd, 142nd, 143rd, and 171st overall). Many feel that this is a deep draft which means not only will Gettleman be able to grab impact players in the early rounds but in the middle rounds as well.
12 draft picks
The Giants are in a position of power, having 12 picks which means they have the flexibility to move up in the draft or perhaps trade a pick and acquire a player. With this much draft capital, other general managers will surely call Gettleman to negotiate.
#NYGiants 2019 draft picks: pic.twitter.com/3HXPcxrsXD

— New York Giants (@Giants) February 25, 2019
As Gettleman stated in his press conference following the Beckham trade, he didn't make calls to other teams about trading OBJ because when other teams call you, you're in a much better position of strength.
The New York Giants will clearly be in a position of strength during the three days of the NFL draft.