While the New York Rangers will not make the playoffs this year, there are still some positives to take away from 2019. 

For the better part of 2018-19, there weren't many highlights coming out of games the New York Rangers were playing. While the highlights were far and few between, there are three players who have completely changed their fate and the fates of the Rangers around.
Pavel Buchnevich, Chris Kreider and Mika Zibanejad are all having the best seasons of their young careers. Zibanejad has established a career-high in goals and assists finding the net 30 times while picking up 42 helpers, and Buchnevich reached a career-high 20 goals Sunday afternoon in Philadelphia. Kreider is just a goal away from tying his career high, while his 51 points are just two behind his career best.
The best parts of this season have been when Zibanejad was racking up the points, going to the net, and finishing some of the prettiest plays you'll ever see in a hockey game. The next time you take in a game at the rink, just watch Zibanejad for one shift and what you'll see is the amount of pure skill he possesses. He'll jump over opposing players sticks, kick the puck off the net like he's playing soccer with himself, and not to mention the hands he possesses when the Rangers are in the shootout. Simply put, he does things Ranger fans have not seen done on the ice in quite a while.
His break out season assures the Rangers a young number one center who is under control for the next three seasons at a reasonable cap hit of $5.35 million. The goal moving forward from here on out is to find a winger who can compliment Zibanejad and become a mainstay on the Rangers top line. He's taken whatever questions there were about his game and turning the question into what can't he do?
As it currently stands, one of the two wingers playing alongside Zibanejad is the aforementioned Buchnevich. If any of the players on this current roster has taken a turn for the good, it has been him. He's completely changed the perception of his game working hard in all three zones while starting to shoot the puck more consistently.
Buchnevich's emergence has assured fans that the message head coach David Quinn is trying to instill to his players is a message that can actually work. No one is denying that it took quite a while for the message to get there, but what you cannot deny is how effective Buchnevich has been. What he's done the last few weeks, (five goals, four assists in nine games) has been a breath of fresh air compared to where was a year ago.
Now he's become a reliable winger offensively answering some of the question marks of where will the scoring come from after the trade deadline.
While Kreider's play has dipped off due to him playing through an injury, we learned in 2018-19 that he can without a doubt become that power forward many envisioned him become back in 2012. Despite the trade rumors surrounding him this offseason, New York cannot afford to let him go after the developmental step forward he's taken this year. Not only has he stepped up offensively, but his leadership has taken great strides and have many asking for him to become the next Blueshirt captain.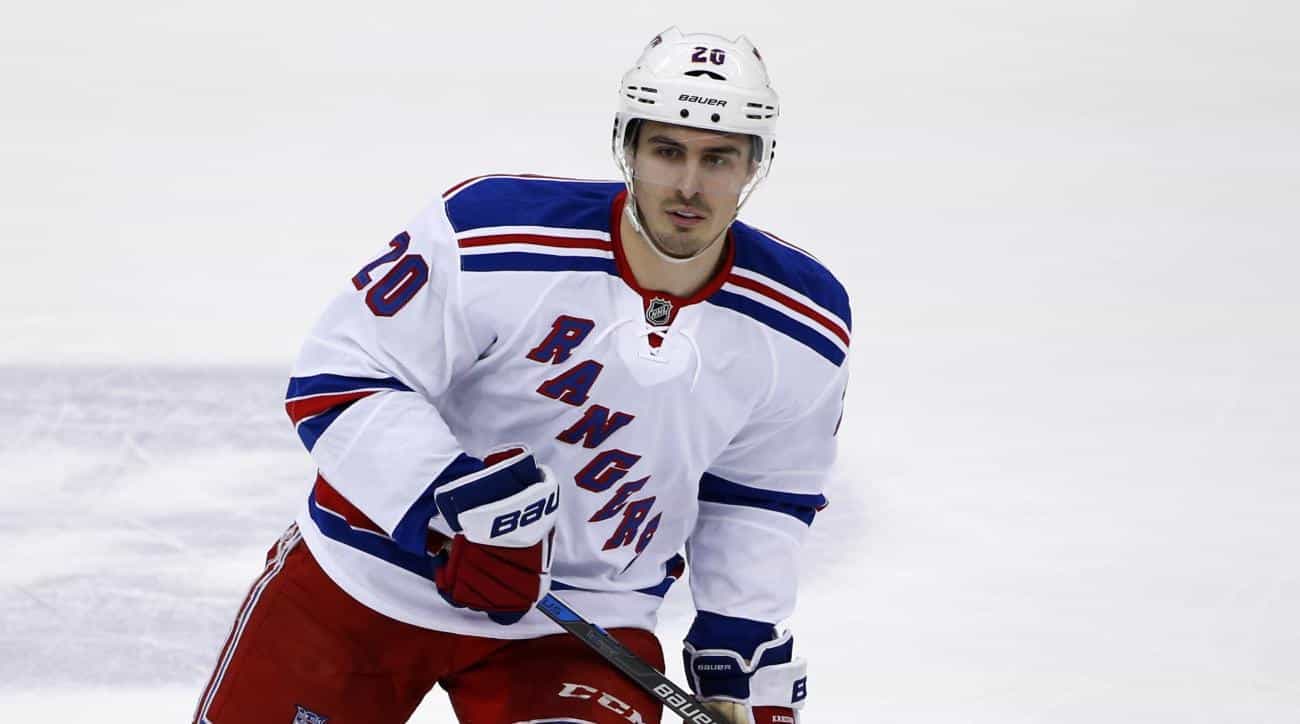 What the Rangers have done with Kreider, Zibanejad, and Buchnevich is taken a bunch of question marks and turned them into strengths during a lost season. Every night moving forward whether it's this year or next, you know you can depend on the three of them. They've learned what works and what doesn't work in this league and have a coach who will hold them accountable. Believe it or not, the accountability factor keeps players on their toes and forces them to work harder, something missing the last few seasons.
The development of these three players in 2018-19 is exactly what Ranger fans needed to see to fully understand why general manager Jeff Gorton went with Quinn prior to the start of this season. Their development makes you confident that Quinn can get the most from the younger players coming through the system like Filip Chytil, Lias Andersson, and eventually Vitali Kravtsov.
While the future has yet to arrive on Broadway, they've learned that Kreider, Zibanejad, and Buchnevich can help lead the next crop of Rangers talent to an eventual Cup. For now, enjoy the rest of the ride 2018-19 has in store for all three career seasons.
Trust me when I say that their play alone is worth the watch.