D'Angelo Russell has left little question on whether or not he'll get paid this summer. The real question is, "How much, and by whom?"
Point guards get paid. Mike Conley, John Wall, Chris Paul, Eric Bledsoe, etc. Brooklyn Nets showrunner D'Angelo Russell is next in line.
After his close friend Devin Booker secured a max contract extension in the summer, eyes turned to the Nets' point guard and, more importantly, general manager Sean Marks.
But it was Spencer Dinwiddie who received an extension, raising more questions about Brooklyn's willingness to pay Russell.
The Nets will enter this summer with potential to open up two max salary slots. They've already been tied to names like Jimmy Butler, Kyrie Irving and Kawhi Leonard ahead of July.
Should they opt to go all in on a championship roster, it's possible Russell gets left in the dust, and paid to play elsewhere. But what kind of deal makes sense for the point guard?
I was prompted to explore the point guard market when most recently, Milwaukee signed Eric Bledsoe to an extension worth $70-million over four years.
Bledsoe is likely the player Russell skipped over on his way to being named an NBA All-Star. Many felt the Bucks guard was snubbed, but it's hard to deny what Russell's doing for the Nets.
Still, $70 million is a damn good price for Bledsoe, who's rounded out what is now a Big Three in Milwaukee. He, along with Khris Middleton and MVP-candidate Giannis Antetokounmpo, has put together a legitimate contender in the Bucks.
They're 52-18, which is the NBA's best record. Milwaukee is going to the playoffs, and they've made it clear they feel this season may be one they contend for a championship.
So naturally, they're locking in Bledsoe now, before he can hit the open market in July; potentially an NBA-champion. But for Russell, the first choice of coaches and media for the All-Star game, is $70-million the range for his next deal?
The answer is no, and also yes.
In the NBA, and with point guards (especially All-Star point guards) there's always a market larger than the last. Phoenix, Orlando, Utah, and maybe Charlotte could be looking to splurge on one this summer.
The four of those teams along with Brooklyn are all in very different scenarios regarding their cap space. Russell could see an offer upwards of max salary (looking at you Phoenix) or offered something less lucrative with a contender (see Utah).
Neither is out of the question.
But the market plays a huge part.
Bledsoe signing with Milwaukee takes another option off the board.
Teams don't believe Michael Jordan will let Kemba Walker leave Charlotte.
And Kyrie's headed directly to Madison Square Garden after the Celtics inevitably blow it up in the first round of playoffs.
That leaves Russell as the lone All-Star point guard that's able to be had outright, and not via trade—although I fully expect Malcolm Brogdon (restricted) to garner suitors as well.
Deals of Point Guard Past
The best way to gauge Russell's potential payday, while remembering the salary cap is constantly climbing, is going down memory lane. Damian Lillard, Brandon Knight, Dennis Schroder and Reggie Jackson all hit the market in recent years.
Lillard received a max deal with Portland, five years and $125 million.
Atlanta signed Schroder to four years and $70-million.
Knight signed with the Suns for five years and $70 million.
Jackson left the Thunder for the Pistons, for a five-year deal worth $80 million.
The only guard who ranks ahead of Russell is Lillard, who again, is on a max deal. It seems the Nets may be cornered into giving Russell a max contract because the market features more than one team with the cap space to do so.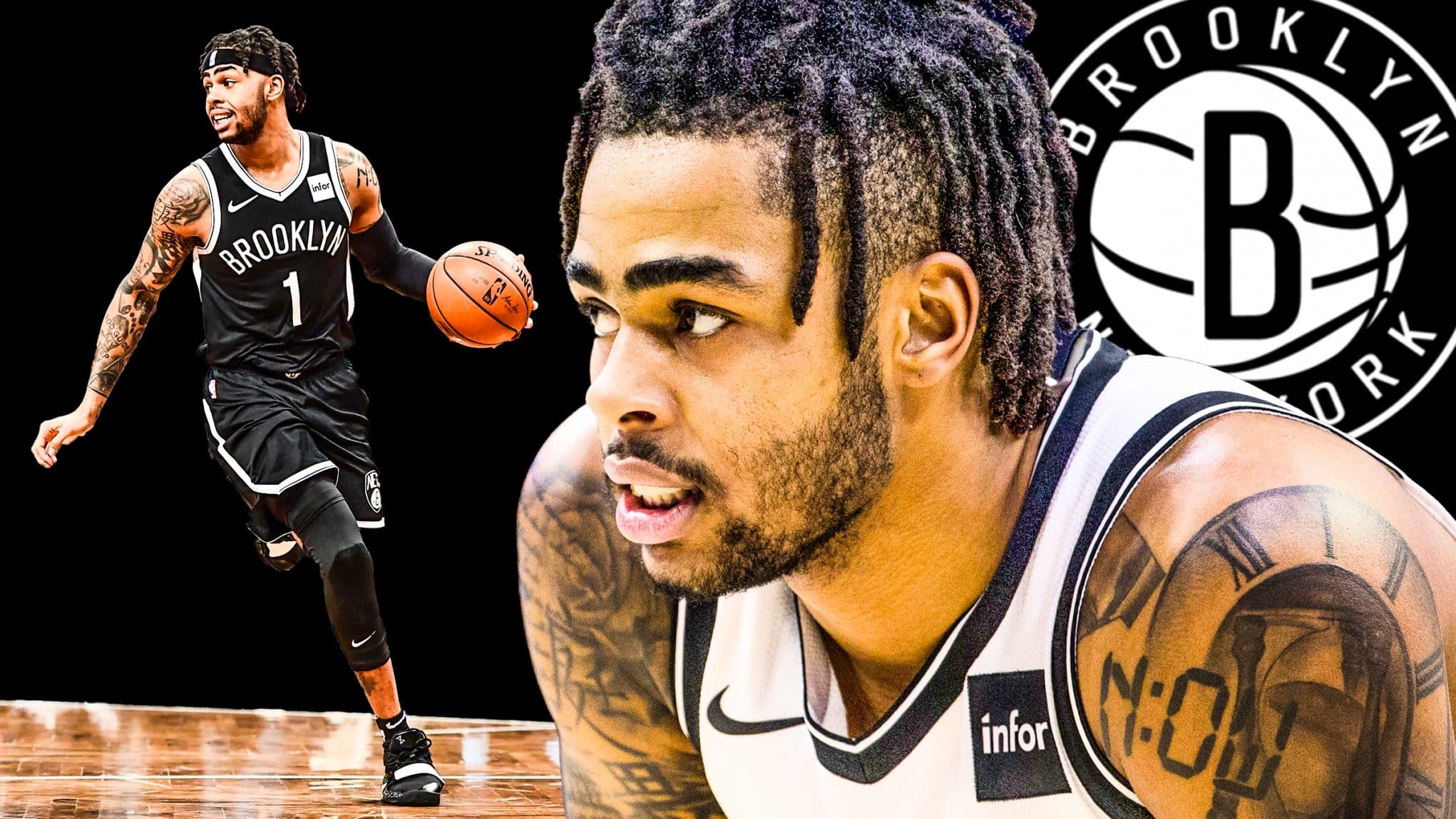 The year he signed his extension with the Trail Blazers, Lillard averaged 21 points, 6.2 assists, and 1.2 steals.
Russell this season: 20.2 points, 6.7 assists and 1.2 steals.
Of course, Brooklyn's success down the stretch may have the final say. Lillard lead Portland to a 51-31 record and the first round of the Western Conference playoffs. They would end up losing in five games to Memphis, but breached the postseason nonetheless.
Brooklyn's coming off a three-game losing streak, holding steady as the Eastern Conference seven-seed. But their remaining schedule is toughest in the NBA, per Tankathon.
Russell's next contract won't be affected number-wise based on the Nets finish to the year. But whether or not Brooklyn goes all in to secure the point guard will be.
---
D'Angelo Russell is one of two players in the East averaging 20-plus points and 6.5-plus assists per game. The other is Kyrie Irving.
Both are going to get paid this summer. And one, presumably, will be paid to play for the Brooklyn Nets.
D'Angelo Russell is going to be one of the more sought after free agents come July and his 2018-2019 campaign has him looking at a potential max salary. Keep an eye on the blossoming point guard, who's on an undeniable track to having the bag secured.