Dave Gettleman's moves this past week had mixed emotions amongst New York Giants fans, but fans need to have faith that he, indeed, has a plan.

Last week, New York Giants general manager Dave Gettleman sent shock waves across the NFL when he traded three-time Pro Bowl wide receiver Odell Beckham Jr. to the Cleveland Browns for safety Jabrill Peppers, a first-round pick (17th overall) and a third-round pick (95th overall).
What made the trade shocking was that Gettleman stated in his end-of-season press conference that the Giants didn't sign Beckham to trade him, and then he reiterated this a few weeks ago.
So for him to go back on his word and trade away the most talented receiver in Giants history has some people thinking Gettleman doesn't have a plan and is making moves off of sudden impulses.
But perhaps this part of Gettleman's plan, to throw people off into a guessing tailspin. After all, it would be dumb for a general manager to reveal his plans. Just like a poker player, Gettleman is not going to reveal his hand and he's using this strategy with the sixth pick in the draft.
Dave Gettleman is not going to reveal his plan on what he intends to do with the 6th pick in the draft. So you can't put much stock into reports on which player or players he may or may not like.

— Jason Leach (@JasonKLeach) March 16, 2019
Following the Beckham trade, the Giants have 12 picks in April's draft which gives Gettleman a ton of options on which direction he can take to rebuild the Giants.
A detailed look at Big Blue's 2019 #NFLDraft picks:

— New York Giants (@Giants) March 14, 2019
For over a month, most mock drafts have had the Giants taking Ohio State quarterback Dwayne Haskins. But recent reports have suggested that the Giants are not high on Haskins and will not use their sixth pick on a quarterback.
Giants are "not doing a lot of work on" QB Dwayne Haskins, per @diannaESPN pic.twitter.com/OkDt7KtlMr

— B/R Gridiron (@brgridiron) March 16, 2019
This may or may not be true, but why would Gettleman reveal his plans until the very moment Giants are on the clock?
Around this time last year, it was pretty obvious that the Giants planned on taking Saquon Barkley with the second pick in the draft. But last year was a different scenario; Gettleman only had to worry about one team (Cleveland Browns) that could take the player he wanted.
This year, there are five teams drafting ahead of the Giants which means they or a team that trades up could grab the player Gettleman has his eyes on.
One of the teams that would be looking to trade up ahead of the Giants would be the Miami Dolphins who recently traded quarterback Ryan Tannehill to the Tennessee Titans and are in dire need of a quarterback.
There's also been a ton of speculation on what the Giants will do with the 17th pick in the draft. Some feel, with this pick, they'll use it to take a quarterback by drafting either Duke quarterback Daniel Jones or Missouri quarterback Drew Lock after taking the best available edge rusher with the sixth pick.
Another rumor that's going around is that the Giants might trade either the 17th pick or their second-round pick (37th overall) to the Arizona Cardinals for Josh Rosen.
The Cardinals took Rosen with the 10th pick in last year's draft, but reports have them drafting Heisman Trophy winner Kyler Murray from Oklahoma. If that rumor holds up, the Giants definitely have the draft capital it would require to acquire Rosen.
These are just some of the options Gettleman can do in the early part of the draft.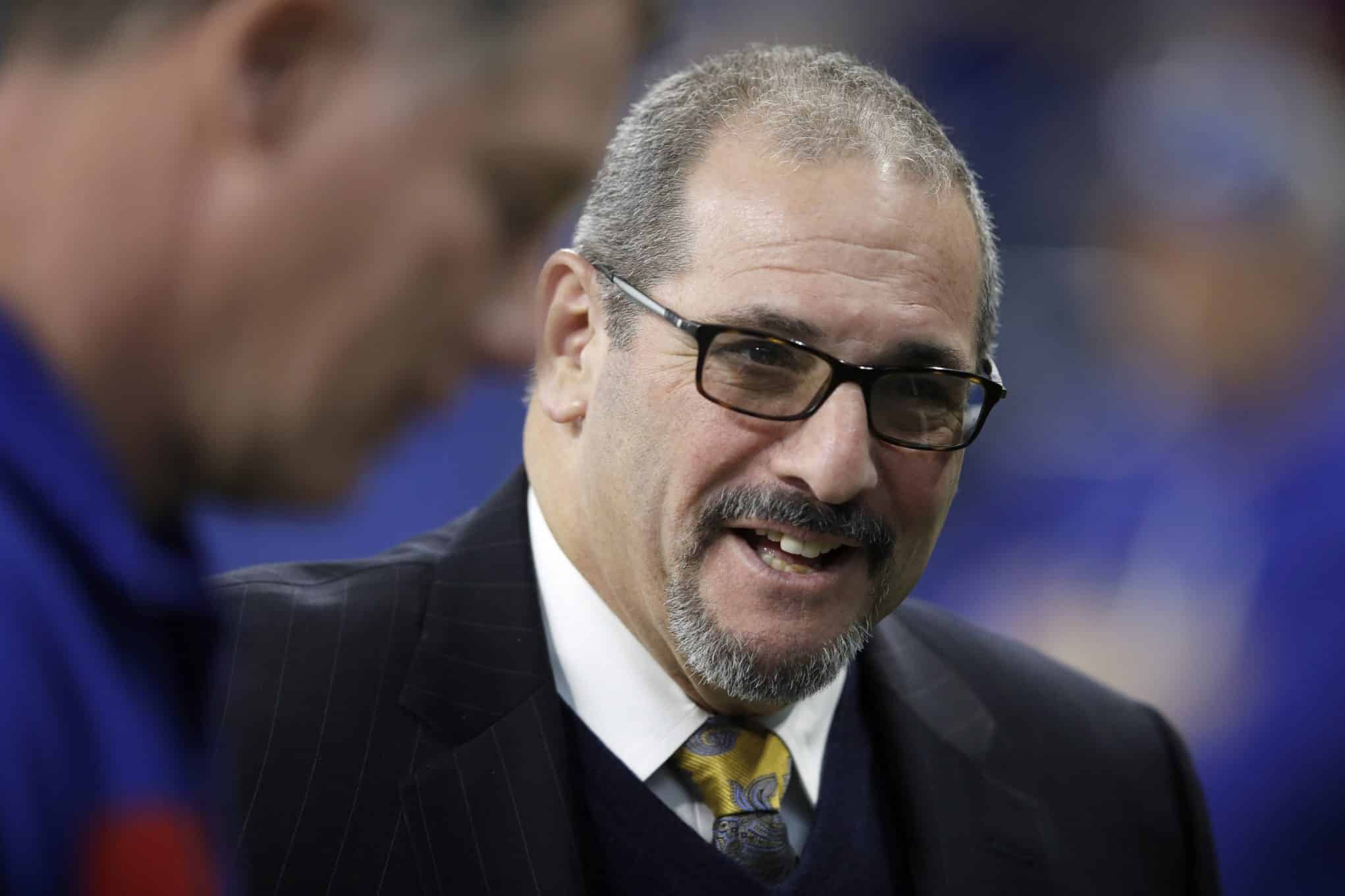 Some of Gettleman's decisions since becoming GM have been questionable, but he did well in last year's draft and with even more picks this year, he'll look to have even a stronger and deeper draft class.
His strategy might seem out of whack right now to some, but trust that Dave Gettleman has a plan as well as a backup plan heading into next month's draft and beyond. Whether his plan works, we'll have to wait and see.