The upside and downside relating to the New York Jets biggest offseason acquisitions represent a large gap.

The 2019 NFL league year has officially begun and the New York Jets have already made what will likely be their four biggest splashes of the offseason.
Let's explore the ceilings and floors for each of the four big additions made by the Jets thus far.
KELECHI OSEMELE
Upside – The Jets offensive line desperately needed an infusion of veteran talent to stabilize things for the young Sam Darnold. While they struck out on the free agent center market, they were able to swing a deal for a new starter at left guard, grabbing Kelechi Osemele from Oakland.
Osemele has the potential to represent a major upgrade at this position for the Jets. He is two-time Pro Bowler and was a first-team All-Pro in 2016. Known for his mauling, through-the-whistle play style, Osemele has routinely been accepted as one of the 5-10 best guards in the league.
The Jets run game has been anemic over the past two years. Osemele should bring an infusion of punch to that facet of the Jets offense, replacing the declining and out-of-place James Carpenter.
Oakland had a ton of success running in Osemele's direction during his tenure there. From 2016-18, on carries directed left guard, the Raiders racked up 10 touchdowns (third in the league), 43 first downs (sixth), and registered a first down rate of 27.4 percent (fourth). They were the only team in the league to hit all three of those marks.
Osemele brings talent and a track record of success that the Jets haven't seen on their offensive line in a while.
Downside – Osemele will turn 30 before the start of the season. In 2018, he missed five games due to injury, over two separate stretches.
The retooling Raiders were content dumping him for almost no return of value. Could Osemele's career be on the downturn? It's a legitimate concern.
It's also worth noting that the Jets' previous left guard, the aforementioned James Carpenter, struggled to make his mauling style fit into the zone running scheme the Jets were using. Osemele plays a similar style. Can he find a way to thrive?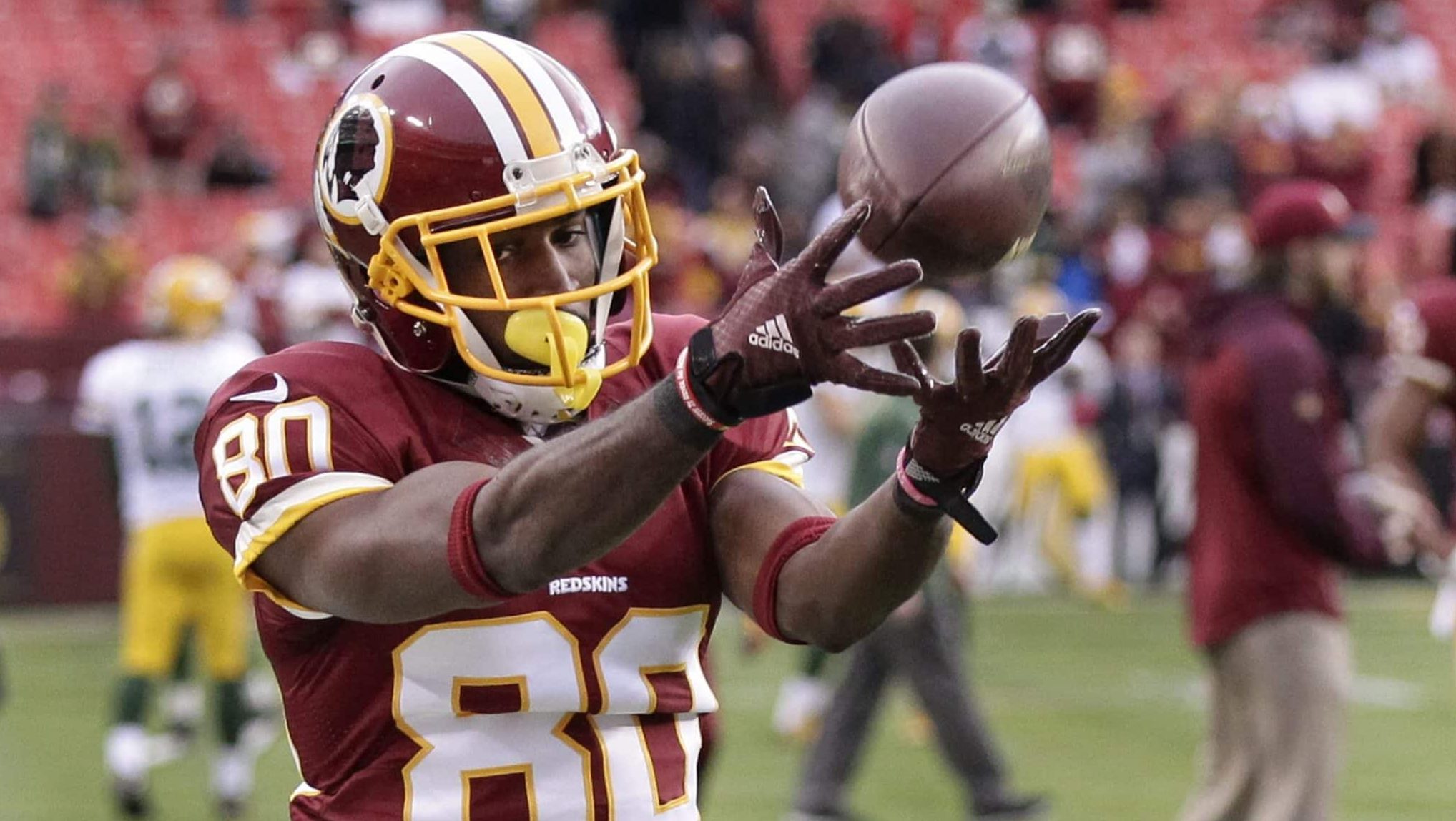 JAMISON CROWDER
Upside – The Jets really needed a slot receiver heading into this offseason. Quincy Enunwa's talents are best maximized when he can use his size and vertical speed on the outside. New York needed a true slot weapon to give the wide receiver core more versatility and create threats across the entire field.
Crowder fits the bill. The 5-foot-9, 177-pound Duke product is a bona fide big play threat out of the slot. He owns a career average of 11.9 yards per reception and has caught 67.2 percent of targets thrown in his direction.
That combination of reliability and big-play ability is not only rare for a slot man, but for any receiver. The only other wide receivers (minimum 300 targets) since 2015 to average those numbers are Tyreek Hill, Keenan Allen, Doug Baldwin, and Adam Thielen.
Crowder might not be the reliable, chain-moving flat option that Adam Humphries is, but he's a far more versatile player and a much more explosive threat. He will consistently toast defenders deep out of the slot, winning on posts, corners, and up the seam with great frequency. Defenses will have a hard time dealing with a trio of wide receivers who have proven they can win deep.
In addition, Crowder improved his YAC game in 2018 to a career-best level. He averaged 7.6 yards after catch per reception, fourth in the league among wide receivers.
The man one spot ahead of him?
Quincy Enunwa.
Downside – It's a question mark that almost every free agent has to answer – injuries.
Crowder missed seven games with an ankle injury last season. He also had a down year from a production standpoint. He posted numbers of 43.2 yards per game, 3.2 catches per game, a 59.2 percent catch rate, and two touchdowns, all his worst since 2015.
Can Crowder stay healthy and bounce back from a down year?
C.J. MOSLEY
Upside – Mosley is an elite inside linebacker and a major upgrade over Darron Lee—zero question about it.
Mosley is an intellectually gifted player who always knows exactly where to be, how to get there, and when to be there. He's a dominant run defender, bringing physicality at the point of attack and smart gap discipline.
In coverage, while he's no super-athlete who can man up against anybody, Mosley's IQ more than makes up for it. He is a quality asset in coverage, as he rarely blows assignments and knows how to shut down throwing lanes.
His leadership is unanimously praised, as he is a respected presence off the field and a smart play-caller on the field.
The four-time Pro Bowler immediately becomes one of the two best players on the Jets defense, along with Jamal Adams. That is one fearsome pair of enforcers right there – two guys who play ferociously and know how to control it. In other words, they're stars.
Downside – The Jets paid a lot of dough to get Mosley in the building. His deal guarantees his $51M – crushing Luke Kuechly's previous record at the ILB position of about $34M in guaranteed money.
Mosley is a great player, but is inside linebacker a premium enough position to where he can be worth that hefty price?
The Jets did have cap to blow and they went ahead and used it to get a star. Good for them.
With that said, the bar is high for Mosley. He is by far the league's richest player at the position. Can he live up to it?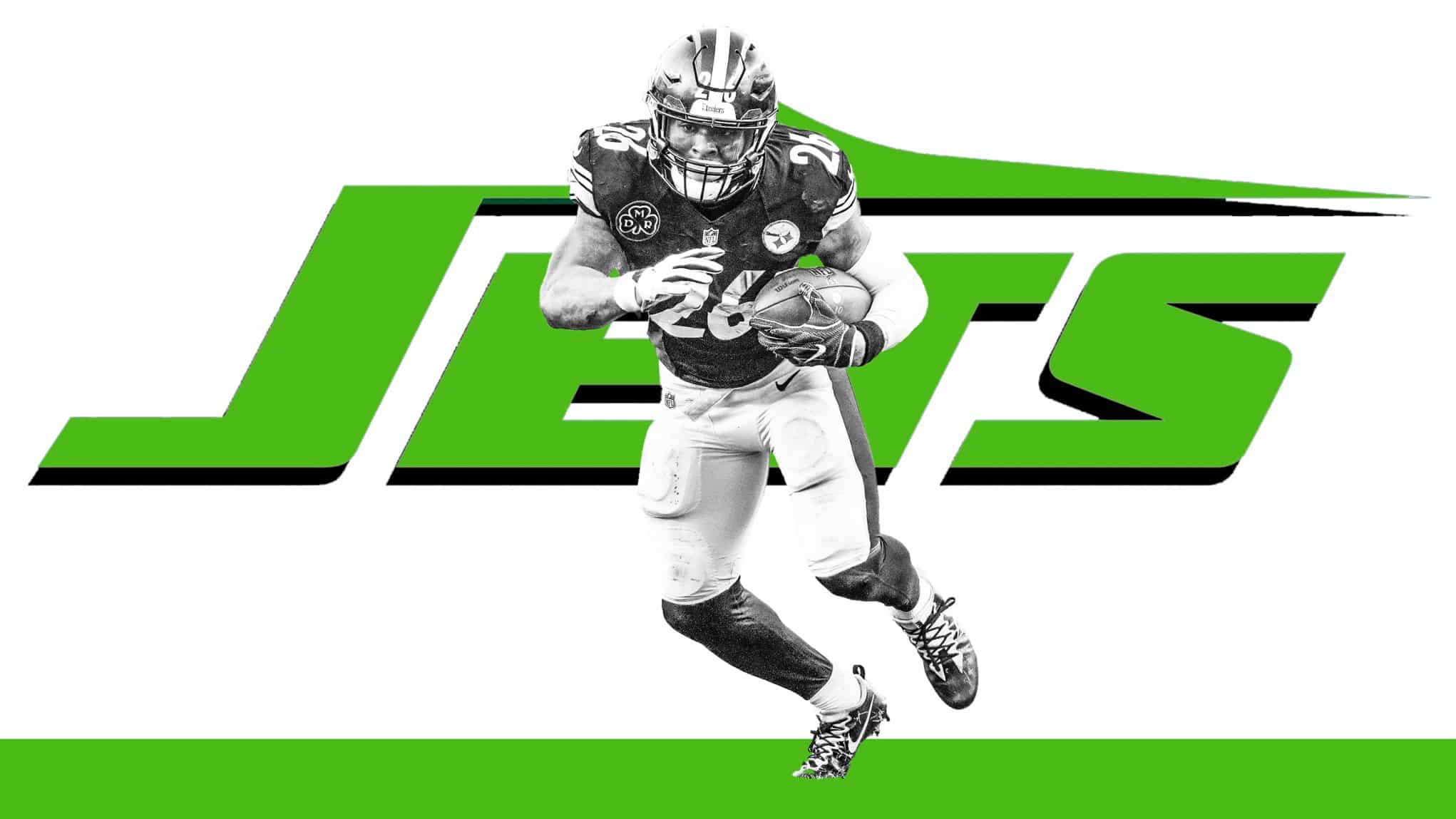 LE'VEON BELL
Upside – The upside is obvious with 2019's most well-known free agent. Sam Darnold needed a weapon, and nobody fits the bell better than the league's all-time leader in scrimmage yards per game (129.0).
Bell can simply do it all. He is a serious threat on the ground and through the air. He combines efficiency and volume like few others do.
Among the 20 backs with at least 600 carries from 2014-17, he ranked first in rush yards per game (91.3) and second in yards per carry (4.54).
He is as good as running backs come in the receiving game. Since 2013, he leads the position in catches (312), receiving yards (2,660), and receiving first downs (124). He maintained efficiency at that high volume, averaging 6.70 yards per target, which ranks fifth among the 26 backs with at least 200 targets since 2016.
Among backs with 60-plus targets in each respective season, Bell ranked second in receiving "success rate" in both 2016 and 2017.
Oh, and he takes care of the ball too. Bell has fumbled on only eight of his 1,541 career regular season touches, a 0.5 percent rate. That's the second-lowest rate among the 18 running backs with 1000-plus touches since 2013.
Wait, did I mention he can pass protect as well?
Another 11 personnel gun set and Bell is assigned to block. LT-RG have a slide left gap protection as the RT stays and Bell is blocking opposite. Bell reads that #52 is blitzing pre snap and reacts with a good cut block. Not too early/not too late and throws himself into the legs pic.twitter.com/QTK89IEH2R

— Joe Blewett (@Joerb31) February 19, 2019
Bell is an elite offensive player. He will make life easier for Sam Darnold—which was the primary goal for the Jets this offseason.
Downside – The addition of Bell does not come without a plethora of question marks.
The Jets did get him for a relative bargain ($10M in guaranteed money short of Todd Gurley's position-leading deal), but the concerns come behind the checkbooks.
Bell already has a suspension history. Can he stay away from another one?
He has an injury history as well. Can he stay healthy?
Bell has a ton of mileage on his tires, but his taking off of the 2018 season should do a lot to help extend his longevity. At the same time, can Bell make sure that his season off doesn't leave him with any rust to start 2019? Did he do his best to stay in peak condition throughout his time outside of an NFL organization?
Is Bell motivated to win as a Jet? He took an entire season off to go get his money. Is he in New York to win, or did he already get what he wants?
However, I do think that previously mentioned concern has been alleviated a bit with the value of Bell's contract. He didn't quite get what he wanted. He's going to earn less than he would have if he took Pittsburgh's previous offer. Because of this, Bell might be a lot more motivated to prove himself than he might have been if he got the megadeal he wanted.
In addition, he was a huge fan of Curtis Martin and the Jets growing up. This place has held meaning for him in the past.
All of these concerns are just and fair. Hopefully, Bell does not let any of them get in the way of his undeniable talent, and he continues to produce at an elite level for a Jets team that is counting on him.
Le'Veon Bell is a Jet, and for now, the franchise and its fanbase can rejoice.
Sam Darnold needed help at running back. And the Jets gave him the best solution possible.