What if the New York Giants were to hypothetically trade their now-current safety Jabrill Peppers and the No. 6 pick to Seattle for Russell Wilson?
Okay, so by now we've all heard the news. The New York Giants have traded star wide receiver Odell Beckham Jr. to the Cleveland Browns. In return, they've received Cleveland's first-round pick (17th overall), a third-round pick and safety Jabrill Peppers.
Yes, it's something I had hoped to not have to read or report about. OBJ is no longer a Giant.
However, receiving two extra picks and a potential All-Pro safety like Peppers can open some doors for Big Blue.
Listen, I love Eli Manning and have always supported him, even nowadays during his aging times. However, if Giants GM Dave Gettleman is focusing on a rebuild, why do it with a 38-year old quarterback? Why not get a younger quarterback to build the team around so the future looks even brighter for the Giants?
This is when Seattle Seahawks QB Russell Wilson comes in.
Former Seahawks safety Earl Thomas is now a member of the Baltimore Ravens. They lost elite cornerback Richard Sherman last year to the San Francisco 49ers. It's clear that they need help at the secondary position.
What if the Giants, hypothetically speaking, were to trade Peppers, the sixth overall pick and a couple of other selections to the Seahawks for Wilson?
In February, Colin Cowherd of Fox Sports reported that Wilson supposedly wanted out of Seattle. One team that came to mind that he could then play for was, yes, the New York Football Giants.
Could Russell Wilson replace Eli Manning in New York?@ColinCowherd is hearing things… ?? pic.twitter.com/r8rZY0Qbqr

— Herd w/Colin Cowherd (@TheHerd) February 20, 2019
The Seahawks would receive the sixth pick in the draft and also keep their original first-round pick at 21st overall. If Wilson really wants out, they could let him go and still have two first-round picks to help rebuild. Not to mention, a safety like Peppers to get the secondary back on their feet.
And then, on the other side of it, the Giants snatch up their quarterback for the future.
Yes, Wilson is now 30-years old and will turn 31 midway through next season. However, if you're rebuilding, would you rather rebuild around a 38-year old aging quarterback that most people seem to want to move on from or take Wilson who still has the skill set to perform like a Pro Bowl-type quarterback in this league?
Again, I love Eli, but the answer here is Russ. You have to make this trade if you're Gettleman and open up even more doors for the future.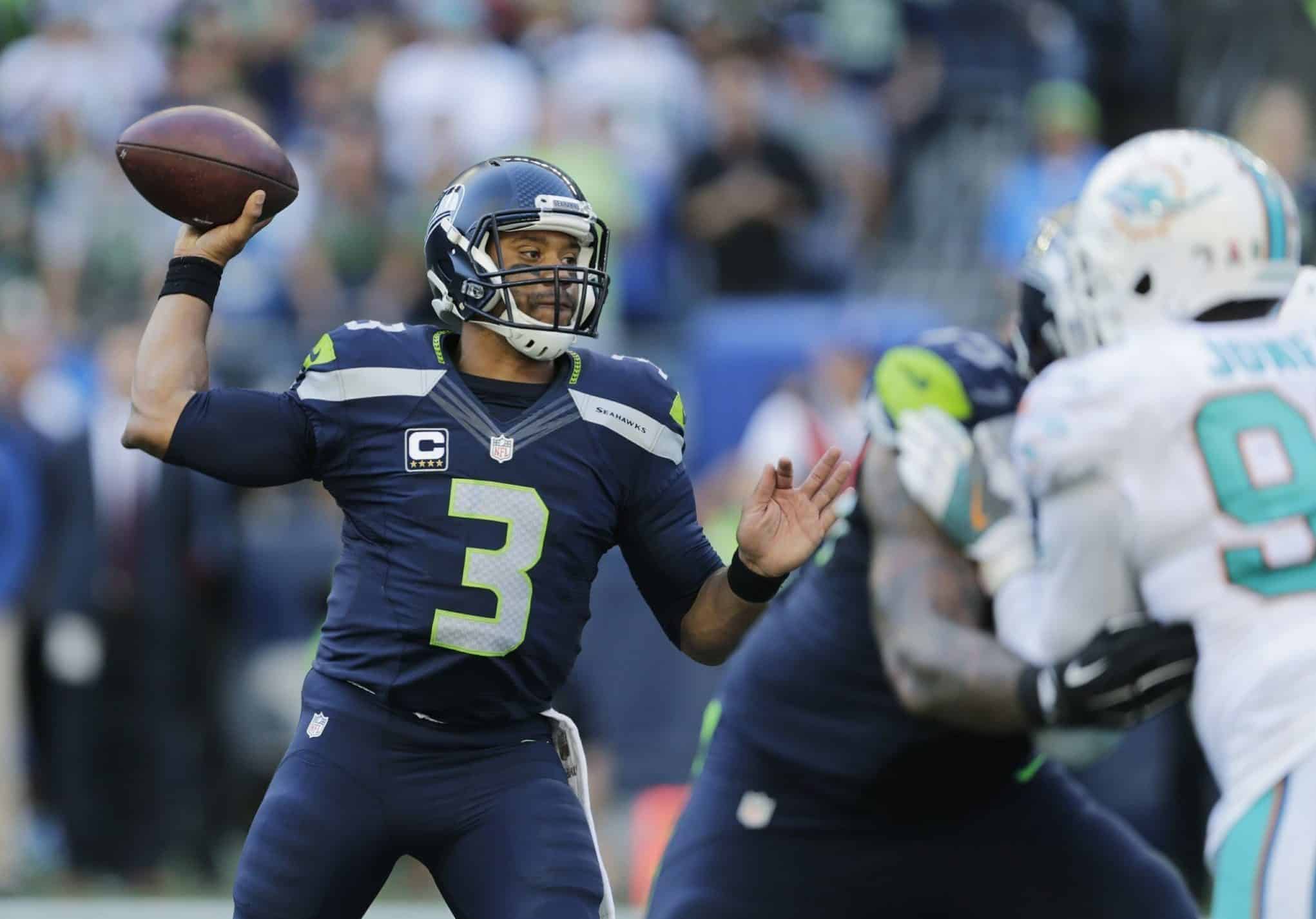 Wilson is a guy who threw for 3,448 yards last year and had 35 touchdowns through the air and only seven picks. His quarterback rating was the highest it's been in his career, at 110.9. He's an elite quarterback and I'm sure many teams in this league wish they could have a quarterback with those types of skills and assets.
Listen, the Giants could move the safety that they've had for five minutes and the No. 6 pick and solve all of their quarterback problems. They won't have to draft a quarterback and worry about developing him. The Giants would already have a quarterback who can work well in the system and can be a great combination with RB Saquon Barkley. And they'd still have the 17th overall pick from Cleveland.
Again, they can solve all of their quarterback problems and still have a first-round pick, and they can do it all in a day.
All I can say is this: Dave Gettleman … get it done.