The New York Jets-KIrk Cousins 2018 NFL free agency scenario has finally come full circle in helping gift linebacker Anthony Barr.

Hate raining down from the rafters. Snide remarks thrown from the corner. Pure vitriol spewing from every direction.
It was the life of a man dead set against the New York Jets potential signing of Kirk Cousins during the NFL offseason of 2018.
It turned out he spurned New York for Minnesota and now, it's literally come full circle. Cousins's Vikings presence has allowed the Jets to snag four-time Pro Bowl linebacker Anthony Barr.
There were many who didn't want the veteran's services, but most—including far too many so-called "experts" in the field of all-things Jets—were tooting that Kirk Cousins horn day in, day out.
I just couldn't figure it out.
In a draft that featured four potential quarterback studs with the pick in the six-hole (eventually bumped up to No. 3), why pay a "good" quarterback ridiculous money that'd destroy the salary cap when a Sam Darnold could be had for pennies on the dollar?
Recent history tells us all we need to know.
Based on recent quarterback cap history, employing the mega money-making signal caller doesn't yield Super Bowl championship squads.
Super Bowl Champion QB Cap Hit Percentages:
2017: Carson Wentz and Nick Foles, $7.7M: 4.6 percent of the $167M cap
2016: Tom Brady, $13.7M: 9 percent of the $155.27M cap
2015: Peyton Manning, $17.5M: 12 percent of the $144.28M cap
2014: Tom Brady, $14.8M: 11 percent of the $133M cap
2013: Russell Wilson, $681K: .05 percent of the $123M cap
2012: Joe Flacco, $8M: 6.6 percent of the $120.6M cap
2011: Eli Manning, $14.1M: 11.75 percent of the $120M cap
Cousins's current cap-hit for the coming 2019 season is a staggering $29 million. That astronomical number is good enough to account for 15.08 percent of the Vikings cap. In 2020, his hit of $31 million will take 16.47 percent of the cap.
In so many examples, once the quarterback receives his dough, consistent, championship-caliber teams fall apart. When Joe Flacco received his big payday, the Baltimore Ravens needed a breather. When Russell Wilson entered his second contract, the dangerous Seattle Seahawks took a timeout. The New England Patriots need to be on bended-knee daily in relation to Tom Brady accepting far less money than his actual worth.
The QB cap formula is so obvious: snag a youngster in the draft and control him for four or five seasons at manageable money. This becomes the window of opportunity to build from within.
It allows for true depth chart flourishment. Only the select few quarterbacks who make all the difference in the world—Brady, Aaron Rodgers—should giant money be dished out.
And yet there was Mike Maccagnan dangling an obscene contract offer in front of Kirk Cousins and his agents.
Simply mind-boggling.
Enter Anthony Barr.
Cousins's less-than-stellar play isn't the only issue nagging the Vikings as a franchise. Sure, his stats look cozy (as they always do), but it's his play not equating to the percentage of the cap that's killing the organization.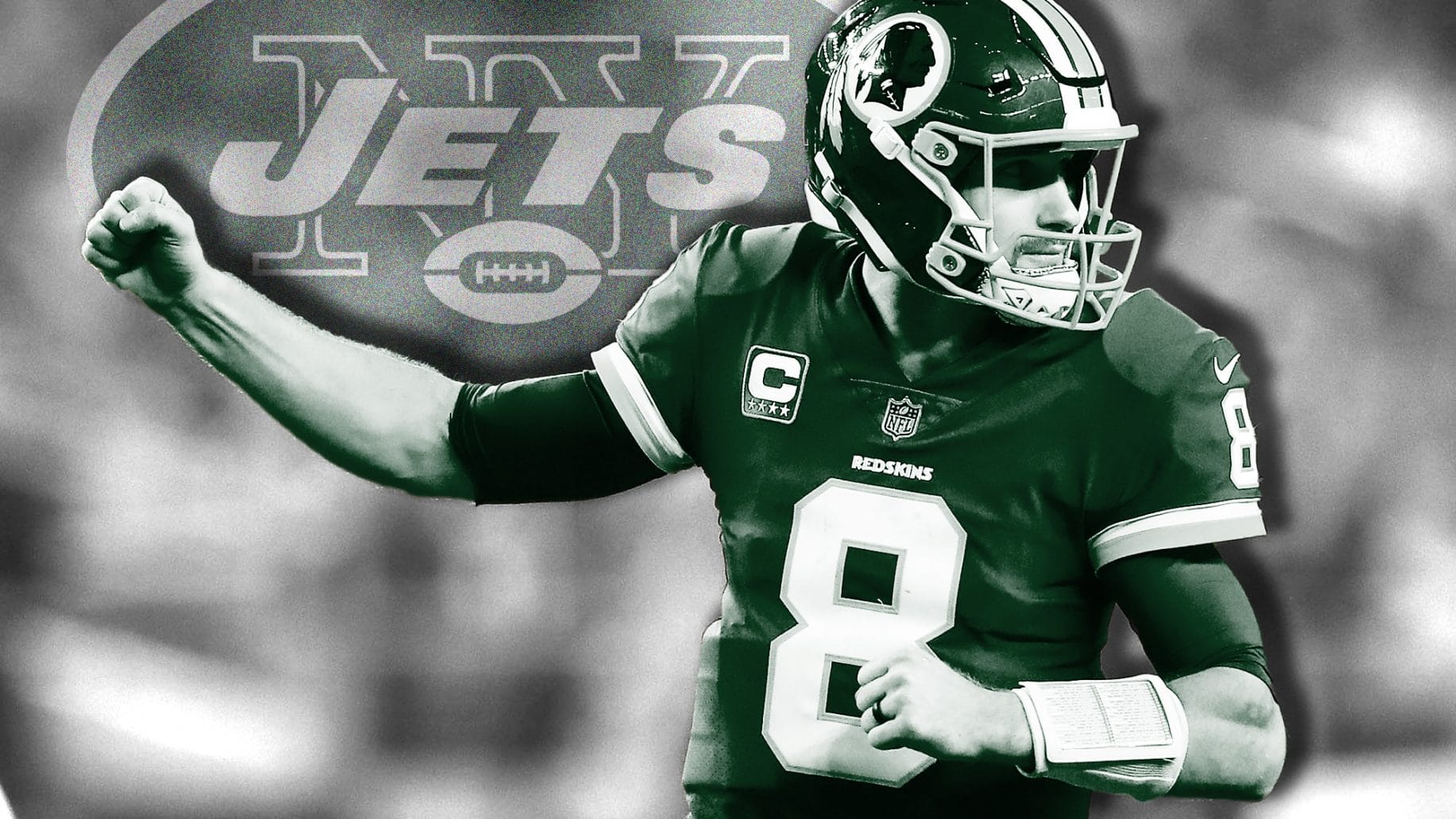 As of this moment, the team possesses just $9.9 million in cap room. If Cousins wasn't employed, an extra plethora of dough would be laying around. It's exactly the reason Anthony Barr became expendable.
Do the Vikings not want to retain this guy? It'd make no sense.
Zimmer's a 4-3 nut and that specific base isn't going anywhere. A good argument can be made that he won't live up to his newest big-time deal (whatever it may be), but without much depth behind him, it's hard to believe Zimmer wanted to lose this player.
Literally coming to the free agent party with no money to spend is a logical reason Barr is now a former Viking.
Kirk's dirty money is already hurting a once proud and nasty collection of talent on defense under Mike Zimmer. Throwing further salt into an open wound, it won't stop with this season either. In 2020, more players will find themselves elsewhere.
Unfortunately, the Jets themselves didn't make this happen. While I screamed from the rooftops like a raving maniac to ignore the "solid" quarterback the kids call Kirk Cousins, Mike Maccagnan, amazingly, was all-in.
Attribute it to a hefty dose of good luck, perhaps.
One year later, Kirk Cousins spurning the New York Jets has literally gifted them four-time Pro Bowl linebacker Anthony Barr.