The Brooklyn Nets have made their way into the Eastern Conference playoff race, but with other teams threatening, they have yet to respond.
When free throws nearly decide your fate in a mid-March game, it's time to revisit the team's priorities. The Brooklyn Nets had that issue Saturday night over what resulted in a crunch-time win over the Atlanta Hawks.
The team shot just 61 percent from the charity stripe and it nearly cost them a much need win. As they continue to reach for a playoff spot, games they can afford to miss 21 free throws will become few and far in between.
The postseason's been the goal for Brooklyn for some time now, dating back to the start of last season.
Injuries spoiled their plans, but this season provided another chance to return to the playoffs. Now, sitting as the seventh seed in the Eastern Conference with a difficult slate of games ahead, it's time for the Nets to look locked-in.
But Saturday night against the Hawks, they didn't appear any more hurried to get a win than if it was their first game of the year. A look at Brooklyn's dreary start to March, and what's working for the Nets as they prepare for a playoff push.
---
Brooklyn entered March 32-33 and the Eastern Conference sixth seed. With 17 games left to play, it was imperative that the Nets take advantage of scheduled wins where they lay.
They needed to create separation between themselves and other teams pushing for a playoff seed.
Yet the Nets have gone just 3-2 in March, over a slate of games that they should have won at least four of five.
And comfortably at that.
But Brooklyn lost in blowout fashion to both the Charlotte Hornets and Miami Heat. And their three wins weren't by a wide margin.
The Nets beat the lowly Cleveland Cavaliers by just six and the Atlanta Hawks by just two. Of their 14 games remaining, they'll play just one team out of the playoff hunt. (Ironically enough, LeBron James and the Los Angeles Lakers.)
And per Tankathon, they've got the toughest remaining schedule in the NBA. Not a welcome sight.
All around the roster, there are signs of a certain lack of focus. Is Brooklyn ready to fight for their ground in a playoff series?
---
Calling D'Angelo Russell's start to March "a slump" is a bit of a stretch. But he's falling off of the path that lead him to being named an NBA All-Star.
Russell's coming off a month of February where he shot 43 percent from the field, 36 percent from deep, and 88 percent from the free-throw line.
But over Brooklyn's five games in March: he's shooting just a .297 clip from beyond-the-arc, .386 split from the field, and knocking down just 64 percent of his free throws.
This season has seen Russell's shooting take a higher volume, but some of the shots he's taking lately just aren't justified.
His night against the Atlanta Hawks defined such, in which he was taking ill-advised floaters in double team situations, or heavily contested three-pointers. While D'Angelo Russell was making those shots earlier in the year, taking them now won't free him from this slump.
As an All-Star and face of the team, his play will often define the Brooklyn Nets' success. So it's no surprise that a sluggish start to March for Russell has meant just the same for his team.
One silver lining to Brooklyn's recent five-game stretch, is the long-awaited emergence of an aggressive Jarrett Allen. The Nets have long been hindered by trouble defending their opposing frontcourts, mostly due to the big man's timidness inside the post.
But the game against Atlanta served as a coming out party for Allen, in which he faced off with the Hawks' promising youngster John Collins.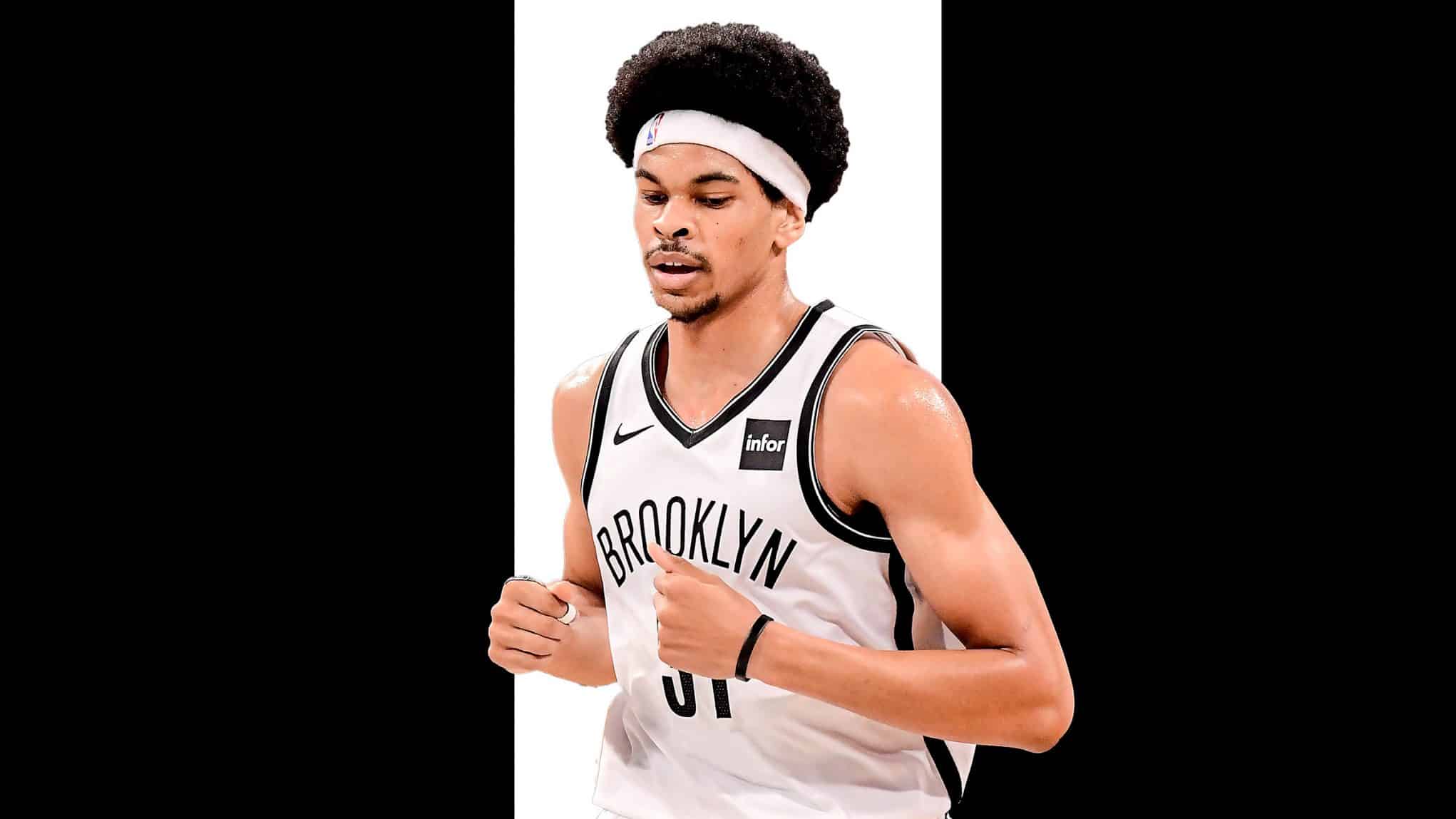 Collins recorded his first career 30-point 20-rebound game, but it was Allen who won the jump ball that sealed the win. Brooklyn's sophomore big man went for 20 points and 12 rebounds, shooting 16 attempts from the free throw line, a career-high.
This version of Allen is what it's going to take for Brooklyn to clinch a playoff spot in the East. And then go on to win a series.
Continuing the Kurucs Experiment
Brooklyn's season-long woes have been found at the power forward slot. They've had no clear cut starter. Until now.
The Nets elected to start rookie Rodions Kurucs at the four just two games ago, and it's resulted in the beginning of a solution. Kurucs is an excellent mover off the ball, and a fairly reliable three-point shooter. In his last two games, he's gone five-of-nine from the three-point line, for 26 points total.
The Latvian rookie provides a feisty energy, similar to that of Boston's Marcus Smart.
He's diving for loose balls, struggling amidst crowds beneath the basket, and fighting for all-but-lost rebounds. Kurucs maintains a spirit that cannot be cracked. He's tough.
And Brooklyn needs tough now more than ever. Because it's only going to get tougher for them down the stretch.
---
Brooklyn's clearly not locked in and doesn't appeared prepared for this playoff push. They're facing the toughest remaining schedule and need to tap into what's working for them to capture important wins down the stretch.
If D'Angelo Russell can shoot his way out of this slump, Jarrett Allen maintains assertive play, and Kurucs continues to climb; the Nets will make their return to the postseason.
They've laid the ground work behind an impressive and improved 2018-2019 campaign, but need to finish strong. But that starts with their next game.
Brooklyn will host the streaking Detroit Pistons on Monday night at Barclays Center, tip-off is at 7:30 p.m. ET.