With so many holes on the depth chart apparent, Mike Maccagnan and the New York Jets must detail the undeniable do's and don'ts.
DO be at the forefront of the Le'Veon Bell chase
I do think that the New York Jets would be best served aggressively pursuing Le'Veon Bell. This is a team in dire need of playmaking on offense and there isn't a better option out there than Bell.
He is the league's all-time leader in scrimmage yards per game (129.0) and presumably has fresh legs coming off of his skipped 2018 season, helping him recover from a gauntlet of touches over his first five years in the league.
Bell is a two-way threat who makes the opponent think about him on every single down. He gives the defense fewer feel-good run stuffs than any other back in football. Bell always keeps churning forward and helps the offense stay ahead of the chains and out of 3rd & long situations.
On passing downs, the defense always has to account for him. He'll catch a dump off behind the line and easily weave his way through traffic to move the sticks on first and ten. He'll run an arrow route and school your linebacker. Or, he'll just sit right where he is, and stonewall your blitzing slot corner.
Bell is an all-around star. There's no question about it. The Jets would be doing themselves a disservice to not at least consider him.
With that said, the former Steeler does carry with him a bevy of question marks, and for that reason,
DON'T be unethical with the offer to Bell
I think the Jets should make the highest offer to Bell—they have the cap room to afford this unique opportunity. That doesn't mean common sense goes out the window.
The Jets should not give in to Bell's over-the-top demands that have surfaced in the past. They might have to make him the highest paid back in football to bring him in, but don't go wild with it.
Todd Gurley's contract guaranteed him $45M and pays him an average annual value of $14.4M, both numbers highest in the league at the position.
If the Jets can get Bell for something in that neighborhood, I would go for it.
However, if the Jets have to go to another galaxy above that range for Bell, I'm talking some $60M-plus in guarantees, I'd probably step out.
Mike Maccagnan, go after Le'Veon Bell. Just don't lose your common sense while you do it.
DO emphasize the offensive line first and foremost
Even more important than a great ball-carrier is a great line for him to carry the ball behind.
The Jets need to come out of free agency with at least one bona fide upgrade up front. That's a requisite. Hopefully, they can snag two. Come draft weekend, they can work on building a pipeline of talent for the future, something they've long lacked at this position group.
If I were Mike Maccagnan, former Broncos center Matt Paradis would be priority number one for me. As soon as negotiations open, I'd have Paradis's agent on the line with an offer to make him the highest paid center in football.
I think Paradis is that good of a player, and the Jets' need at center is that great. Paradis is an absolute technician who can thrive in any running concept, and he's immovable in pass protection. He's one of the best centers in the game, full stop.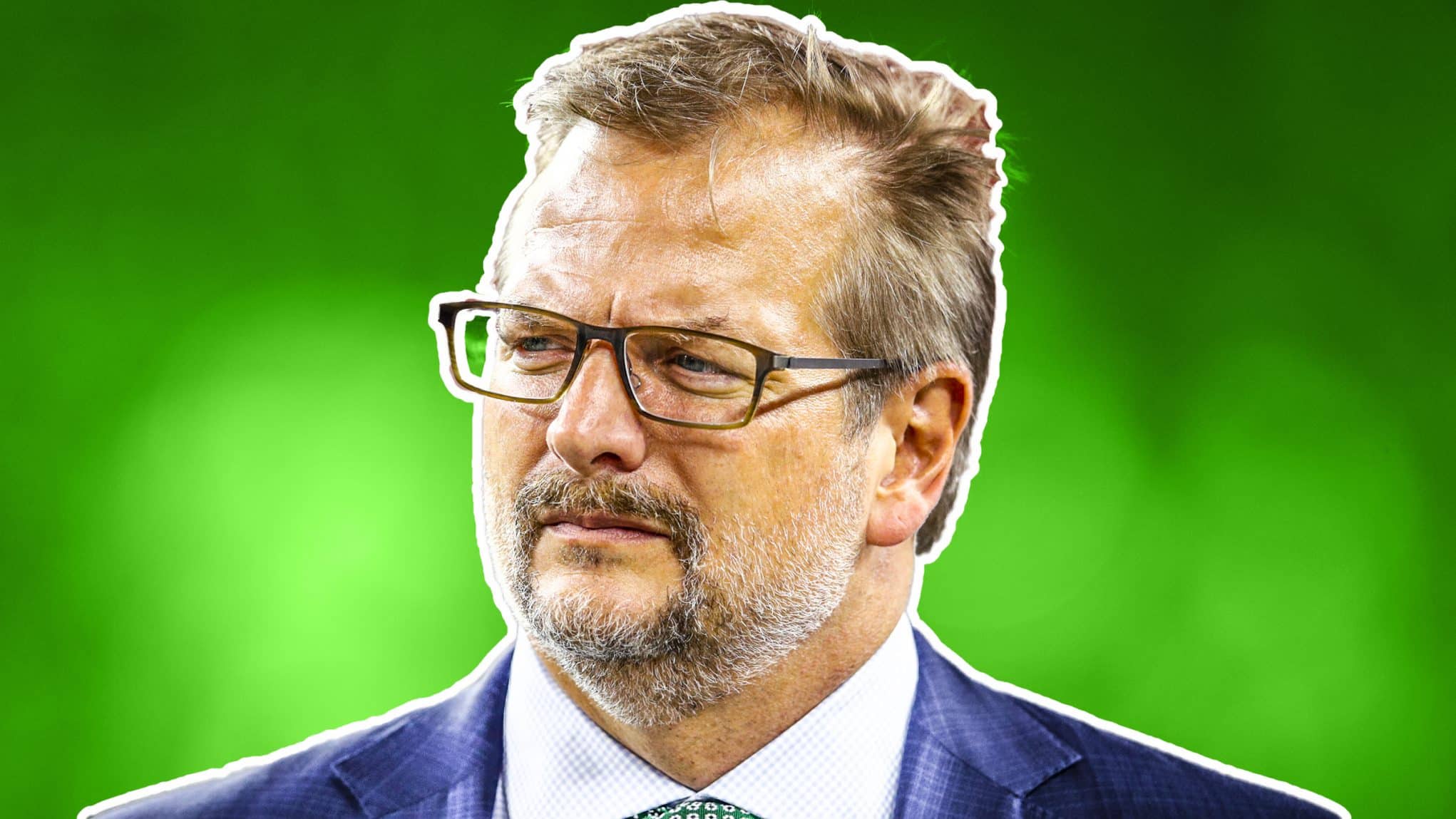 For the Jets, this offense has been killed by league-worst center play for two years in a row. Wesley Johnson and Spencer Long have mired the offense with horrid pass protection and somehow worse run blocking, leading to the Jets fielding one of the worst rushing attacks in the league for two consecutive years.
Sam Darnold cannot deal with the ridiculous issues Long presented him in 2018—the horrid snaps, terrible pass protection, nonexistent between-the-tackles run game and bad communication. It's terribly counterproductive to a 22-year-old passer's development.
Steelers center Maurkice Pouncey just agreed to a new deal worth $11M per year, making him the NFL's richest center.
Beat that offer, Maccagnan. Get Paradis to Florham Park.
Beyond Paradis, the Jets need to fix left guard, where there isn't a starter in place. Rodger Saffold headlines the market. He's into his 30s, but he has become one of the league's best guards over the past couple of years.
Browns guard Kevin Zeitler is also reportedly on the trade market.
Those two are the headliners at guard, but there are a bevy of other decent starters. The Jets need to prioritize this unit, and it starts with a big splash (or two) in March.
I can't stress enough how anti-Fowler I am. This is a player set to earn a contract that will promise him eight figures a year in spite of production that closely mirrors that of the mediocre scrapheap group the Jets fielded on the edge in 2018.

Fowler absolutely screams "free agent whiff." Some team is going to pay up due to his draft slotting alone, rather than smarten up with a quick look and his replacement level production. Just take a look at the chart above. On a per-snap basis, Fowler was generally out-produced by one of the worst edge groups in the NFL. All while getting the privilege of playing with some of the most fearsome front seven talent in the league, in both Jacksonville and Los Angeles.
To Fowler's credit, he has shown up in the postseason in each of the past two seasons. In six playoff games for the Jaguars and Rams, Fowler has collected 3.5 sacks and six tackles for loss, doing that in only 306 snaps. That level of production would project him for about 11 sacks and 20 tackles for loss over a 1000-snap basis, tremendous production.
It's nice to see that from Fowler, but from a team perspective, it isn't smart evaluation to overreact to a much smaller sample size just because those games have a brighter spotlight on them. Fowler's playoff appearances make up only 11 percent of his career games. Why should he be paid based on what he did in that portion of his career versus the other 89 percent?
Of course, the possibility does exist that Fowler could prove me wrong and tear it up for whatever team that signs him, even if it is the Jets. There's no denying his raw ability.
I'll roll with his track record, though, and bet strongly that a big-time investment in Fowler is going to come back to bite the team that makes it.
Hopefully, that team is not the New York Jets.