With an aging Eli Manning and options in the 2019 NFL Draft, the intriguing, sensical option that is Josh Rosen must be discussed.
The presser cooker of the New York Giants quarterback issue continues to simmer.
There is growing speculation the Arizona Cardinals, with the top overall pick in the 2019 NFL Draft, will take Oklahoma quarterback Kyler Murray to guide their future.
New York has the sixth overall pick and they have consistently debated whether Murray or Ohio State's Dwayne Haskins can be the heir apparent to Eli Manning, who appears by nearly all indications to entering his final season for Big Blue.
The Giants do have a realistic shot at drafting Haskins with the sixth pick. Their roadblock will be the Raiders—drafting fourth—who must decide in the next few weeks whether Derek Carr (27, 19.9 guaranteed) is still their man. They could hold the Giants hostage with draft picks if Big Blue desperately want Haskins.
New York wants a quick fix to compete toward the playoffs in 2019. Their 4-4 record over the final eight games fueled heightened optimism. The win-now mentality is still present.
The Giants can stay their course and build for the future in the process with one move; trade for Arizona's Josh Rosen.
They can likely pry him loose for a second-round pick and a mid-to-late rounder. If the Giants decided to part ways with Manning, his signing bonus kicks in on March 17, so this should be done quickly.
Things could get more interesting with reports of the Broncos trading Case Keenum to the Redskins, who were Rosen's other probable suitor.
Rosen, a UCLA product, was under barrage during his rookie season with the Cardinals last season and is apparently on the trading block according to multiple recent reports despite new head coach Kliff Kingsbury being quoted as saying that Rosen "was his guy" in mid-February on the Cardinals' team website.
According to Graham Barfield of NFL.com, Rosen was pressured more than any other quarterback (37%), threw into more tight windows (21%), and he had a lower expected completion percentage (59%) than any other quarterback.
In 14 games, he was sacked 45 times and threw 14 interceptions with 11 touchdowns.
Still, do the Giants bring him here after Manning was sacked 45 times last season?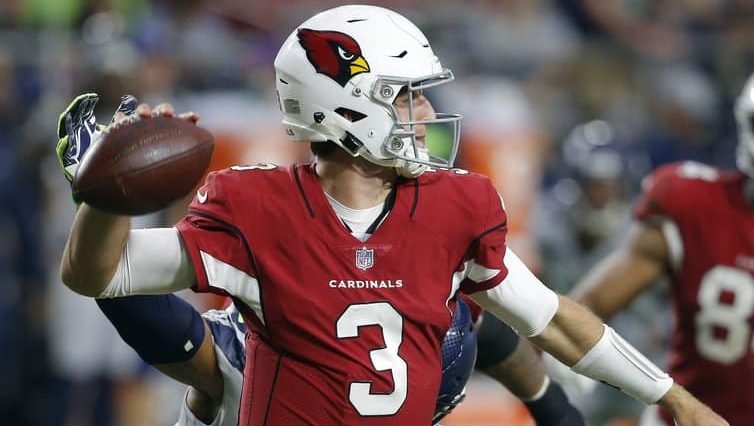 Draft a lineman with the number six pick and do some creative and thrifty shopping, or release Manning to open up some more money for the upcoming free agent market to add a couple more linemen.
Tighten the line after it showed signs of melding together late in the season. A 22-year-old quarterback usually doesn't walk into a situation with Odell Beckham Jr, Saquon Barkley and Evan Engram as his options.
Yes, the Giants will lose one season from his rookie contract, but it would be worth the move. Both sides were enamored with each other during their pre-draft meeting last year, and they had him on their radar along with Barkley, according to a source.
There also have been the conflicting reports that Rosen doesn't like playing football, but a year playing in Arizona can create negative vibes.
The New York Giants quarterback pressure cooker is about to whistle and trading for young Josh Rosen could quiet and solidify the base.