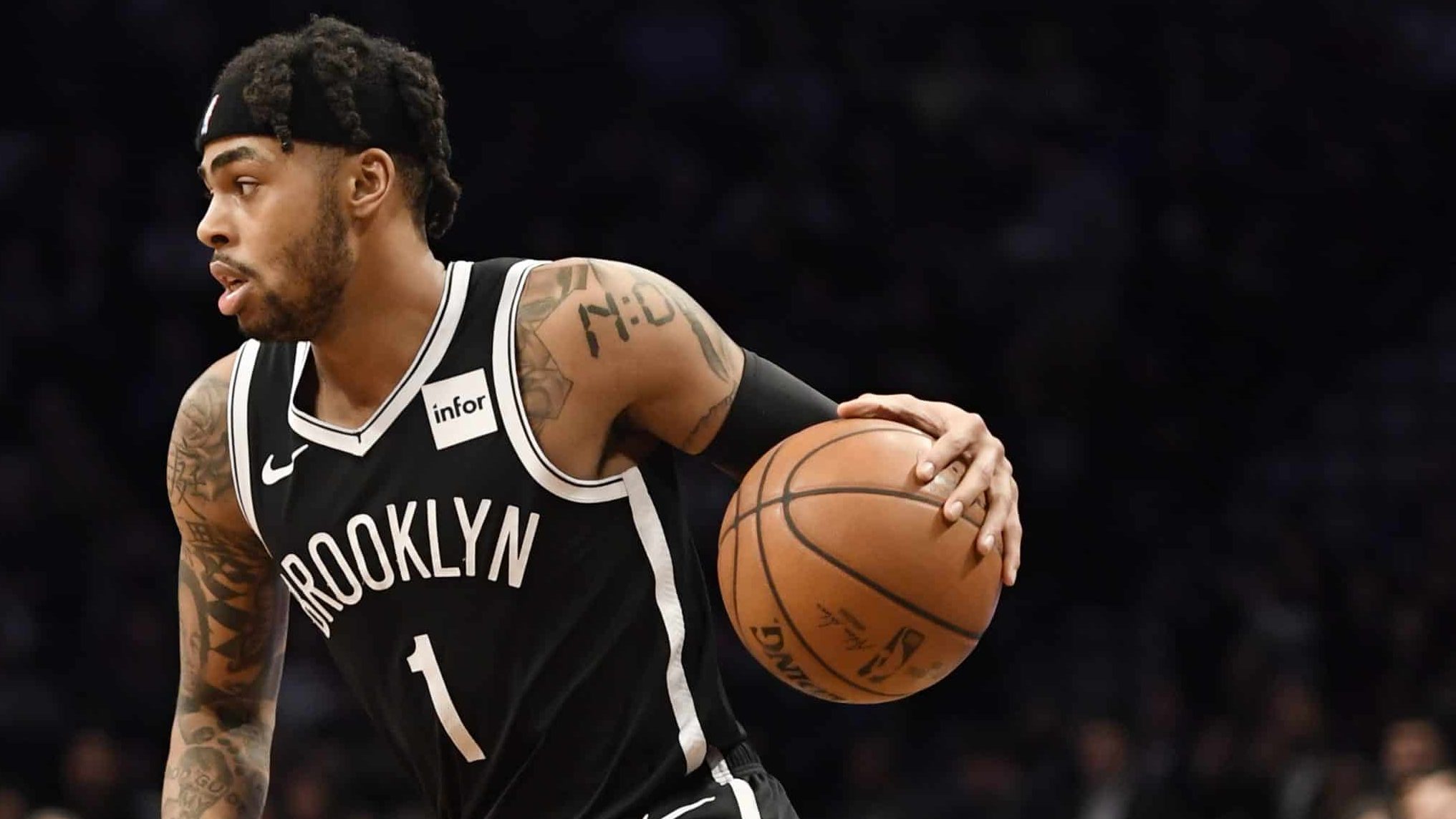 Brooklyn Nets point guard D'Angelo Russell electrified the Barclays Center crowd by hitting the God Shammgod on the Cleveland Cavaliers.
Legendary.
That's the only way to describe former NBA legend God Shammgod. He only played in 20 games in his career, but the dribbling specialist has a legendary dribble moved named after him.
On Wednesday, D'Angelo Russell broke out the move aptly named after the New York native and basketball legend. The Brooklyn Nets are looking to solidify their playoff spot and Russell is doing everything in his power to make that happen.
DLo hits the God Shammgod and now he is officially a New Yorker #WeGoHard
via @BrooklynNetspic.twitter.com/A1q0H2TtPz

— ESNY (@EliteSportsNY) March 7, 2019
Russell's breakout season has been a joy to watch and this beautiful move serves as an homage to the legendary New York hooper.
God Shammgod is currently working as an assistant coach with the Dallas Mavericks. He's working specifically with the Mavericks on ballhandling and he is truly one of the pioneers of the game.
The move looks more like something you would see in a streetball game, but Russell uses it to perfection. The All-Star has had the ball on a string all season. His ability to beat defenders off the dribble is a major reason for his success this season.