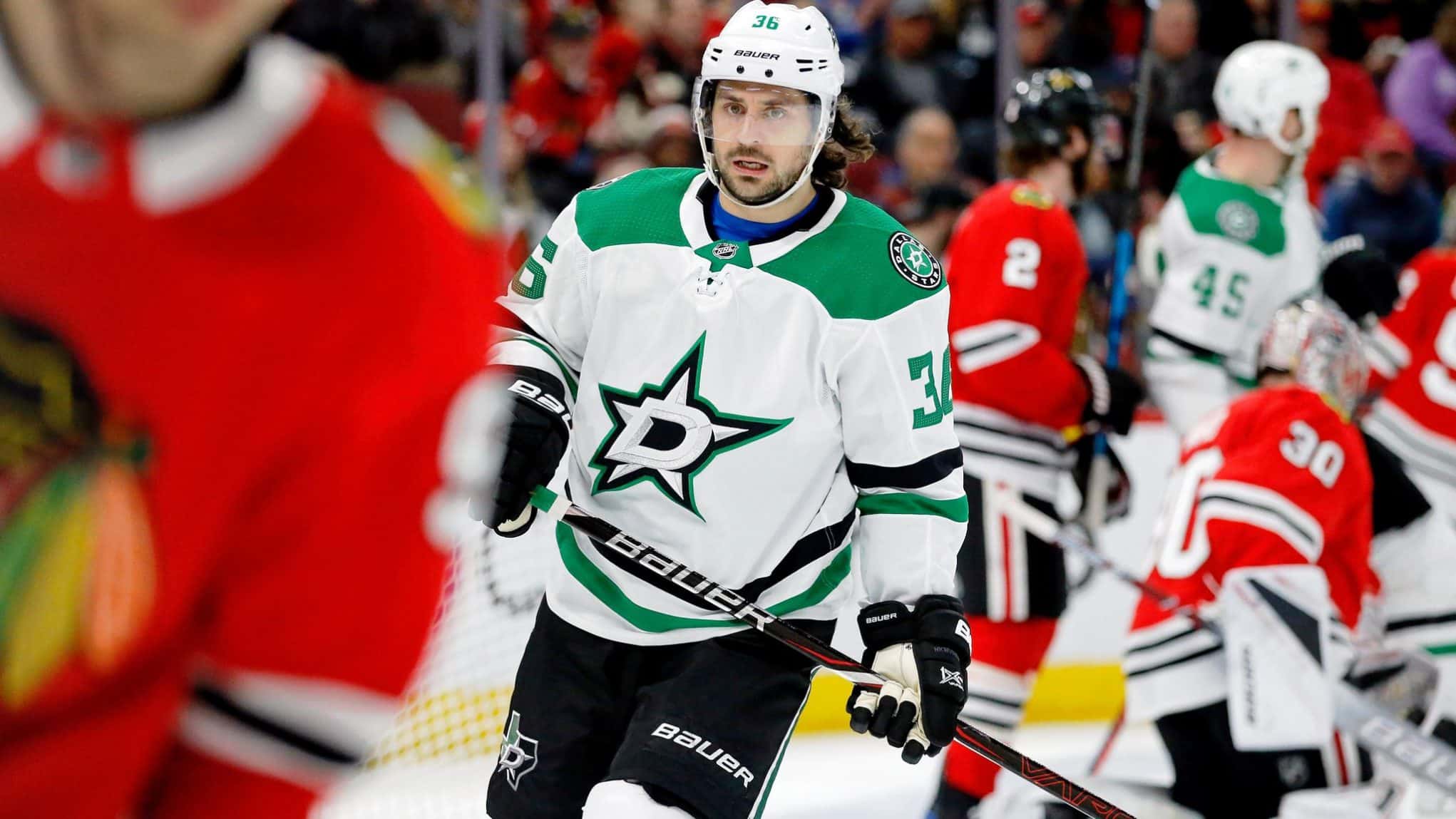 It's been 10 days since the New York Rangers traded Mats Zuccarello, and they meet for the first time as opponents Tuesday night. 

Mats Zuccarello was the heart and soul of the New York Rangers, making his trade to the Dallas Stars a difficult pill to swallow.
Since the trade, Zuccarello's only appeared in one game for Dallas where he scored a goal and an assist in his debut, but also suffered a long-term injury. The injury has "Zucc" out for four weeks, meaning he won't skate against his former team Tuesday, but that didn't stop him from reminiscing on his time in New York.
"New York gave me so much. It will always be there in my heart. The fans are unbelievable there. They took me in and they pushed me and made me who I am today."

Hear more from Zucc ⬇️ pic.twitter.com/j7Wqqq5Hyv

— New York Rangers (@NYRangers) March 5, 2019
Zuccarello recognized the love and respect the fans and his teammates gave him. He jokingly told reporters how Mika Zibanejad misses him as if, "I was his boyfriend, he FaceTimes me every day." He also went on to say how Henrik Lundqvist is a "good actor" referring to Lundqvist's postgame comments the day after Zuccarello was traded.
He and some of his teammates went out to dinner Monday night when the Rangers arrived in Dallas. He also would go on to mention to Greg Joyce of the New York Daily News how tough it is not being able to play against his former team.
Mats Zuccarello got dinner with a few Rangers last night, said it's tough not getting to face them tonight. On Lundqvist's emotional reaction to trade: "He's a good actor," he joked. #NYR pic.twitter.com/67EGLWdhrG

— Greg Joyce (@GJoyce9) March 5, 2019
Since the trade, Dallas has posted a 3-1-0 record while the Rangers have gone on to lose four straight (0-1-3), but have picked up three points during that span. Head coach David Quinn is getting the most from his team, and even he admitted to missing the 31-year-old winger.
David Quinn on Zucc: "I miss him." #NYR #NHL #nyrangers

— Brian Heyman (@bheyman99) March 4, 2019
---
Other Rangers News
Puck drop is scheduled for 8:30 p.m. ET.