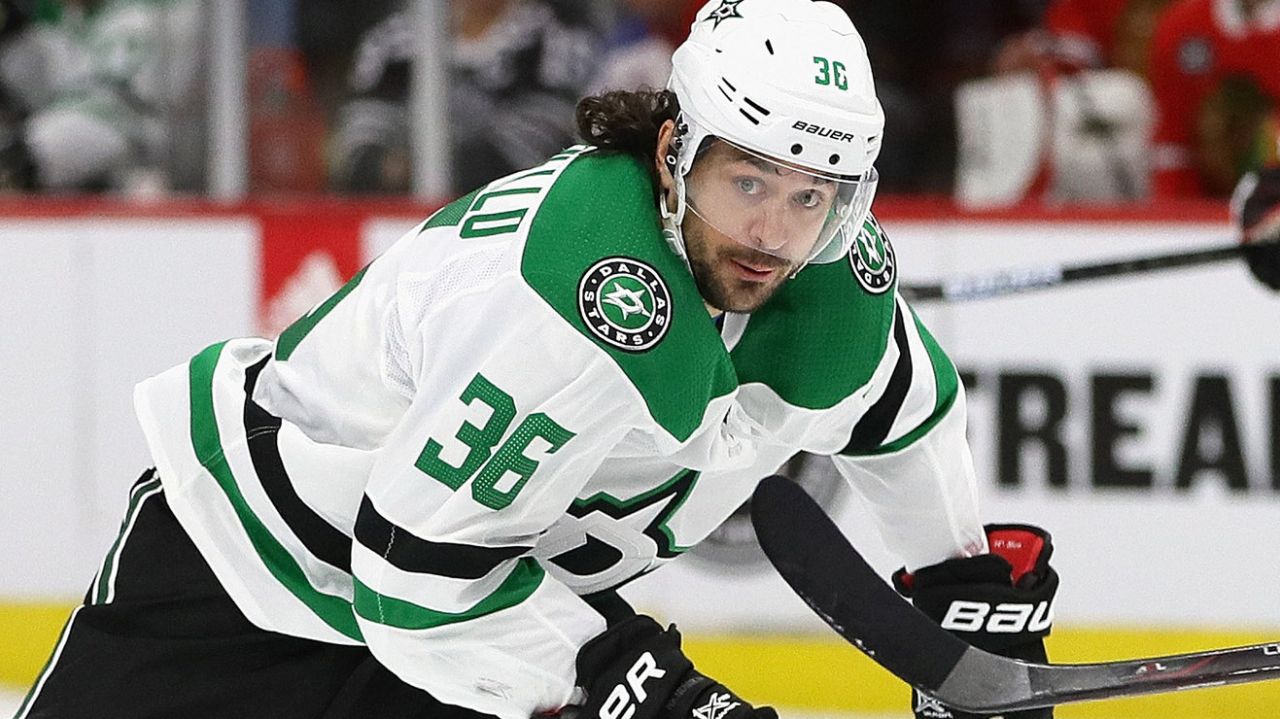 Former New York Rangers forward Mats Zuccarello suffered an upper-body injury in his debut for the Dallas Stars and will be out at least four weeks.

What was already a tough few days became even worse for former New York Rangers forward Mats Zuccarello. He suffered an upper-body injury during his debut with the Dallas Stars on Sunday afternoon.
Zuccarello was held out of the Rangers lineup on Saturday afternoon only to be traded to the Stars on Saturday night. After getting his affairs in order, he met the team in Chicago where a new chapter was set to begin.
The day started out great as Zuccarello scored his first goal for his new club early in the second period to extend Dallas' lead to 3-0 over Chicago. Zuccarello also picked up an assist as things were going well for his new team.
Things then turned worse as a slap shot off of the stick of Chicago Blackhawks defenseman Connor Murphy with 20 seconds remaining in the second period.
"It's unfortunate, it stinks," said Zuccarello to NHL.com, 31, who isn't sure if he will need surgery. "I kind of knew right away, not if it was broken, but that something was wrong. I think [it's broken]. We'll have it evaluated [Monday] or Tuesday and we'll see from there."
The scrappy winger left Chicago in a cast, unsure of when he will be able to get back on the ice to help his new team advance to the Stanley Cup Playoffs which begin in April.
It's feared that he broke his arm on the play and will require surgery.
Initial diagnosis calls for surgery on his arm: https://t.co/mwhpYL64JA

— Bobby Margarita (@TSNBobMcKenzie) February 25, 2019
The Stars got a glimpse of what Zuccarello can bring to their team. Unfortunately for both Mats and the Stars, they will have to wait to get to take advantage of his skill until his arm heals.