Who can the New York Giants release in the next 24 hours to free the money up to comfortably franchise tag safety Landon Collins? 
The New York Giants have found themselves in a number of predicaments this offseason, one of which has to do with All-Pro safety Landon Collins.
The four-year rookie deal Collins signed when he was drafted in 2015 is expiring, and he'll be looking for a long-term deal. He deserves it too, having been to the Pro Bowl each of the last three seasons. Yes, it's a tough situation for the Giants' front office, as Collins is about to be an expensive individual.
Big Blue has around $27 million in cap space and needs to reserve around $8-10 million for rookies and in-season emergencies. Therefore, a long-term deal for Collins may not be in place for this offseason.
However, the Giants do have the option to franchise tag him, which would cost around $11.2 million. Financially speaking, the Giants may not be able to have enough cap space to comfortably do that. Collins reportedly could hold out if he's tagged as well, which of course, would cause drama surrounding the Giants organization. But, it may be their only choice when it comes down to it. I can't see Collins holding out into the regular season, so it wouldn't be the worst situation in the world.
There are a few players that the Giants could part ways within the next 24 hours in order to free up the money to tag Collins. The deadline to franchise tag players is Tuesday at 4 p.m. ET.
Reports state that the Giants plan to let Collins walk. But should they rethink that decision, here are the players that can free up space for Collins.
LB Olivier Vernon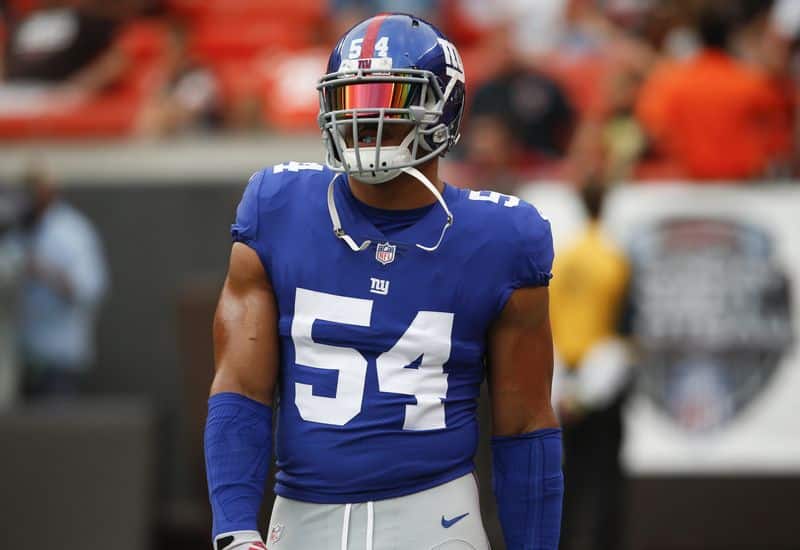 Olivier Vernon signed a five-year, $85 million deal prior to the 2016 season. It was supposed to be a blockbuster transaction that would bring great things for the Giants pass rush for years to come.
However, after three seasons, it just hasn't really happened for the most part. Slowed by injuries, Vernon only played 12 games in 2017 and then 11 games in 2018.
After he posted a career-high number in tackles with 63 in 2016, the last two seasons have simply been a disappointment for the veteran pass-rusher. He posted a combined 37 tackles in 2017 and then only 30 in 2018.
Despite making the Pro Bowl this past year, it's time to call it quits with OV.
Vernon is slated to make a base pay $15,250,000 in 2019. By releasing him, the Giants could take a cap hit of $8 million, essentially halving what his base pay would be.
Big Blue could also easily find his replacement, such as 2018 third-round pick linebacker Lorenzo Carter. Carter had a decent rookie year and looks to have great potential for the future. The Giants could eventually develop him into their every-week starter as an edge rusher, and free up money now to keep Collins for 2019.
TE Rhett Ellison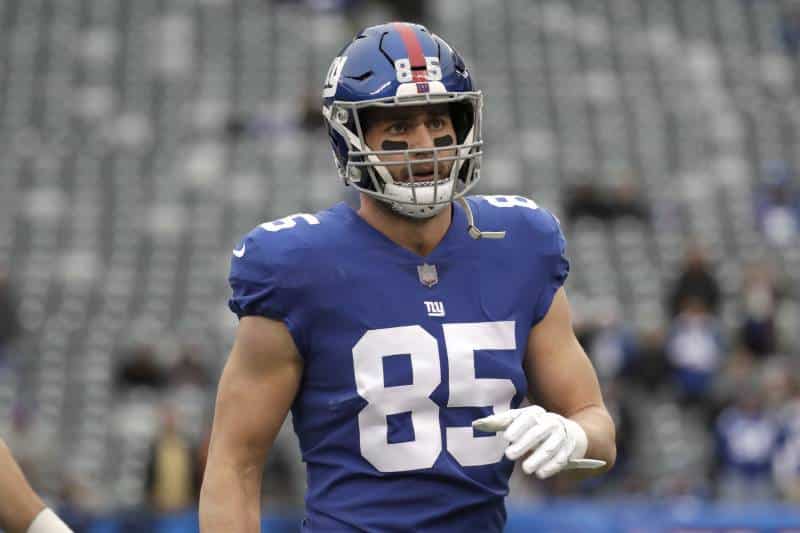 Tight end Rhett Ellison signed a four-year, $18 million deal prior to the 2017 season.
Mainly a blocking tight end, Ellison caught 25 balls for 272 yards and one touchdown through 14 games in 2018. He previously had 24 receptions for 235 yards and two scores through 16 games in 2017.
He's a reliable blocking tight end and can be a reliable option through the air for quarterback Eli Manning. We know that. However, is it the biggest deal if the Giants were to part ways with him?
Ellison isn't the starting tight end anyway, so the Giants wouldn't be losing an integral part of their offense. If they were to lose Evan Engram, that would be a different story. But, again, they're not. They could easily find a replacement for Ellison that would work well and be productive in head coach Pat Shurmur's offense.
The Giants recently re-signed third-string tight end Scott Simonson to a one-year deal, so he would be the logical replacement for Ellison.
Ellison is slated to make $4,475,000 in base pay in 2019, and the Giants would only face a dead cap hit of $2,500,000 if he were to be released.
It's just like the Vernon situation. They have a potential replacement already on the roster, and they could use that saved money for a leader such as Collins.
CB Janoris Jenkins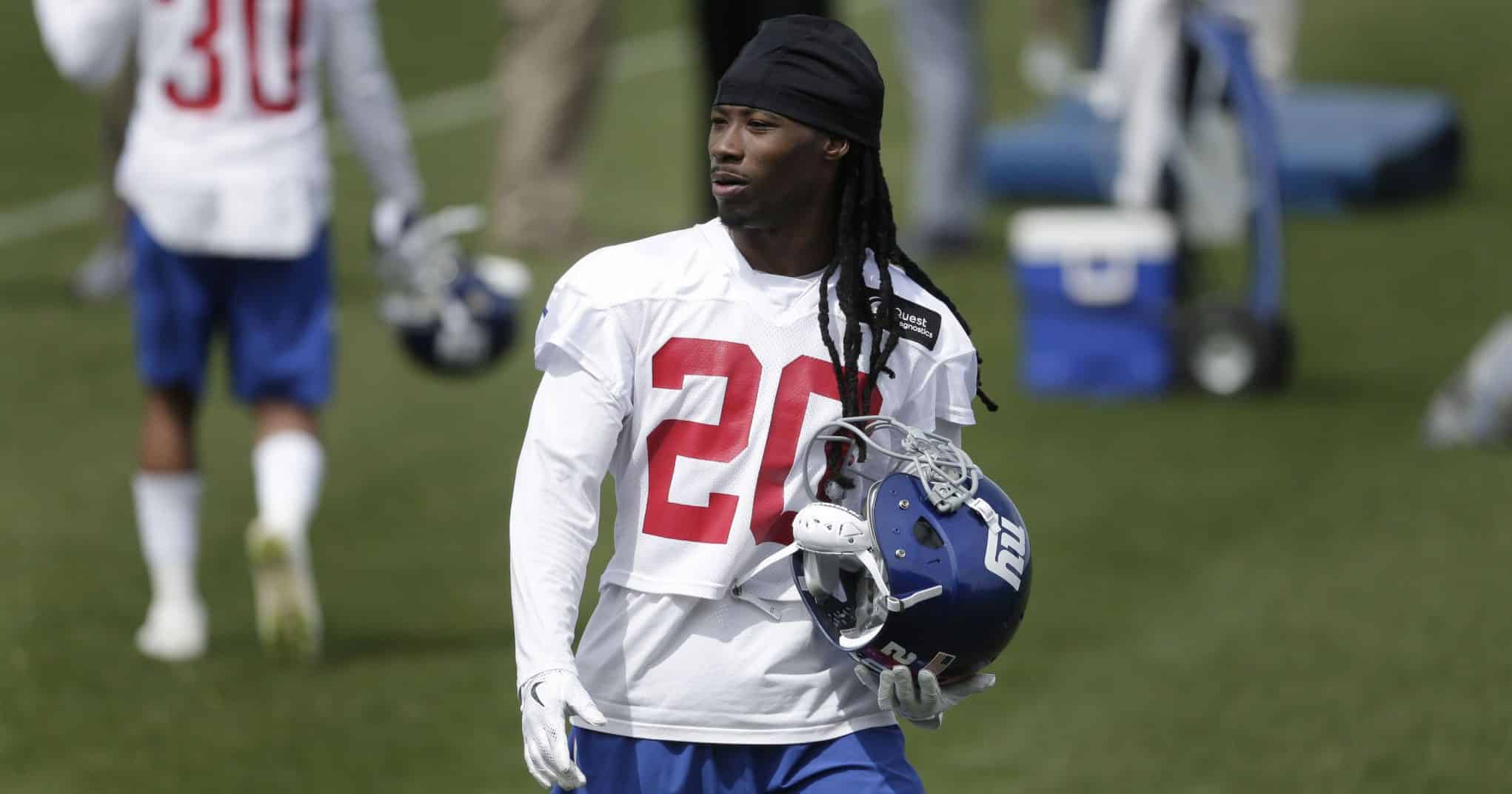 Janoris Jenkins is a good player and leader for this Giants defense. But is he as good of a player or leader as Collins? The answer is simply no.
Jenkins signed a five-year, $62,500,000 contract for Big Blue prior to the 2016 season. Like Vernon, Jenkins was part of that array of defensive signings for the Giants before 2016, that also included former Giants defensive lineman Damon Harrison.
This past year, Jenkins did post an above-average Pro Football Focus grade of 68. However, when you look at his numbers, they're not all too impressive.
Jenkins was brought in to be a ball-hawk defensive back, but only has eight interceptions in the last three seasons. Not horrible, but he certainly isn't irreplaceable for this Giants defense.
Jenkins is slated to make $10,500,000 in base pay in 2019. If the Giants were to release him, it would be a $7 million hit in dead cap money.
Again, he's not as big of a presence or leader as Collins is in that secondary. It wouldn't be a huge loss if the Giants were to part ways with him. It would be a huge loss if the Giants couldn't retain Collins. Hopefully, they keep that in mind at some point before the franchise tag deadline.
WR Sterling Shepard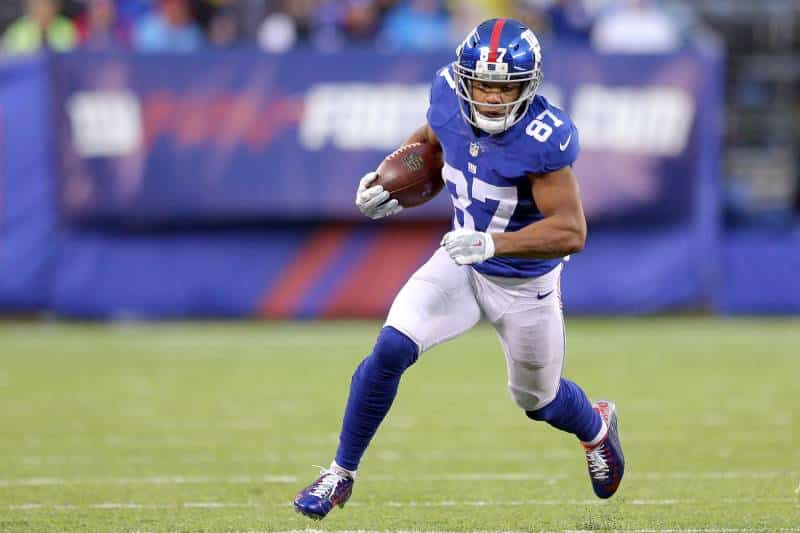 This is tough to write, because I love Sterling Shepard and what he potentially can do for the air attack. But, he's not Manning's No. 1 target. That's Odell Beckham Jr. He may not even be Manning's No. 2 target in scenarios when Engram is healthy and playing up to his potential.
Shepard signed a four-year, $5,944,571 rookie deal when he was drafted in the second round out of Oklahoma prior to the 2016 season.
Shepard did have a career-high in receptions and receiving yards in 2018 with 66 catches for 872 yards. However, not all the statistics are overly impressive.
After posting eight touchdown receptions during his rookie season, Shepard has only had six touchdowns in the last two seasons.
The young receiver is slated to make $1,260,623 in base pay for 2019. If the Giants were to release him this offseason, it would only be a dead cap hit of $630,831.
Again, he's not the number one receiver and isn't irreplaceable. Collins is someone that is irreplaceable when healthy. Financially-speaking, and talent-speaking, the Giants could free up money for their star safety and not lose a whole out on the other end with Shepard.