The offensively-challenged Super Bowl should serve as a stark reminder to the New York Jets that Jamal Adams will need some help.

There are many reasons the New York Jets did not appear in Super Bowl 53. But the 13-3 slugfest was the type of game the Jets of the new century could've won.
About to complete its second decade, the 2000s in green New York football have been defined by defensive triumphs. Shaun Ellis and John Abraham got the decade off to a blitzing start. Receivers have gotten lost on (Darrelle) Revis Island. Jamal Adams is set to become the new face of New York football.
In today's NFL, however, the idea of building around defense seemed dated and archaic. Perhaps influenced by a fantasy football deity, offenses have become kings in modern times. 40-point games and 300-yard passing performances have become as routine as extra points. For example, last season's New England Patriots squad put up 33 points and 613 yards…and lost Super Bowl 52.
Yet, Super Bowl 53 was, in some ways, a refreshing change of pace, if only to see a major football game defined by defense. No touchdowns were scored until the third quarter. One team was kept out of the end zone entirely. An interception deep in opponents' territory sealed the deal. It might've made for plenty of complaints from a viewing public spoiled by pinball machine scores, but the victorious New England Patriots sure weren't complaining.
It may pain the Jets and their contingents to analyze yet another Patriots Super Bowl victory in further detail, but New England provided a perfect lesson: defense still matters.
The Jets obviously need to keep an eye on their offense, where their prized franchise thrower needs some new weaponry. But the defense is in a similar spot, in that they have a potential rising star headlining the unit. But, again, if he's going to lead the Jets back to relevancy, he needs some assistance.
Safety Jamal Adams has a chance not only to become the new face of Jets football, but the face of a city starving for football prosperity. He's fresh off one of the most eventful All-Star weekends in professional sports memory. It began with taking out the rest of the league's frustrations on the Patriots. At its conclusion, he was standing next to Patrick Mahomes with MVP honors in an AFC Pro Bowl victory. But, as last season proved, he needs some help.
Football is a team sport, after all. Armed with over $100 million in cap space, the Jets have plenty of resources to build their first complete team since reaching a pair of AFC title games at the start of the decade. Logic dictates they should assist Sam Darnold on offense, and they've done so in the early goings of the offseason by welcoming back Quincy Enunwa and getting second-round assurance on Robby Anderson. But if the Jets are going to go anywhere, they need to bolster a defense that has fallen short far too often in recent memory.
Sure, the unit had their moments that were rendered null by offensive ineptitude … the team somehow went 0-3 when allowing under 300 yards … but the defense might've cost the team some good vibes at the end of the season. As Darnold and the offense started to make strides and score, wins, for the most part, would elude them. A Festivus miracle in Week 16 perhaps best personified the struggles. Darnold went blow-for-blow with Aaron Rodgers and the Green Bay Packers, but his defensive comrades couldn't get a stop in the second half. Good feelings were swept away in the MetLife Stadium wind, as the defense granted Green Bay a holiday gift in the form of a comeback. The Packers would win 44-38 in overtime.
"Some games we definitely underachieved," linebacker Avery Williamson said shortly after the December loss. "But some games we played better. It's definitely upsetting. I feel like regardless of what's happening, we just continue to fight, which is the main thing."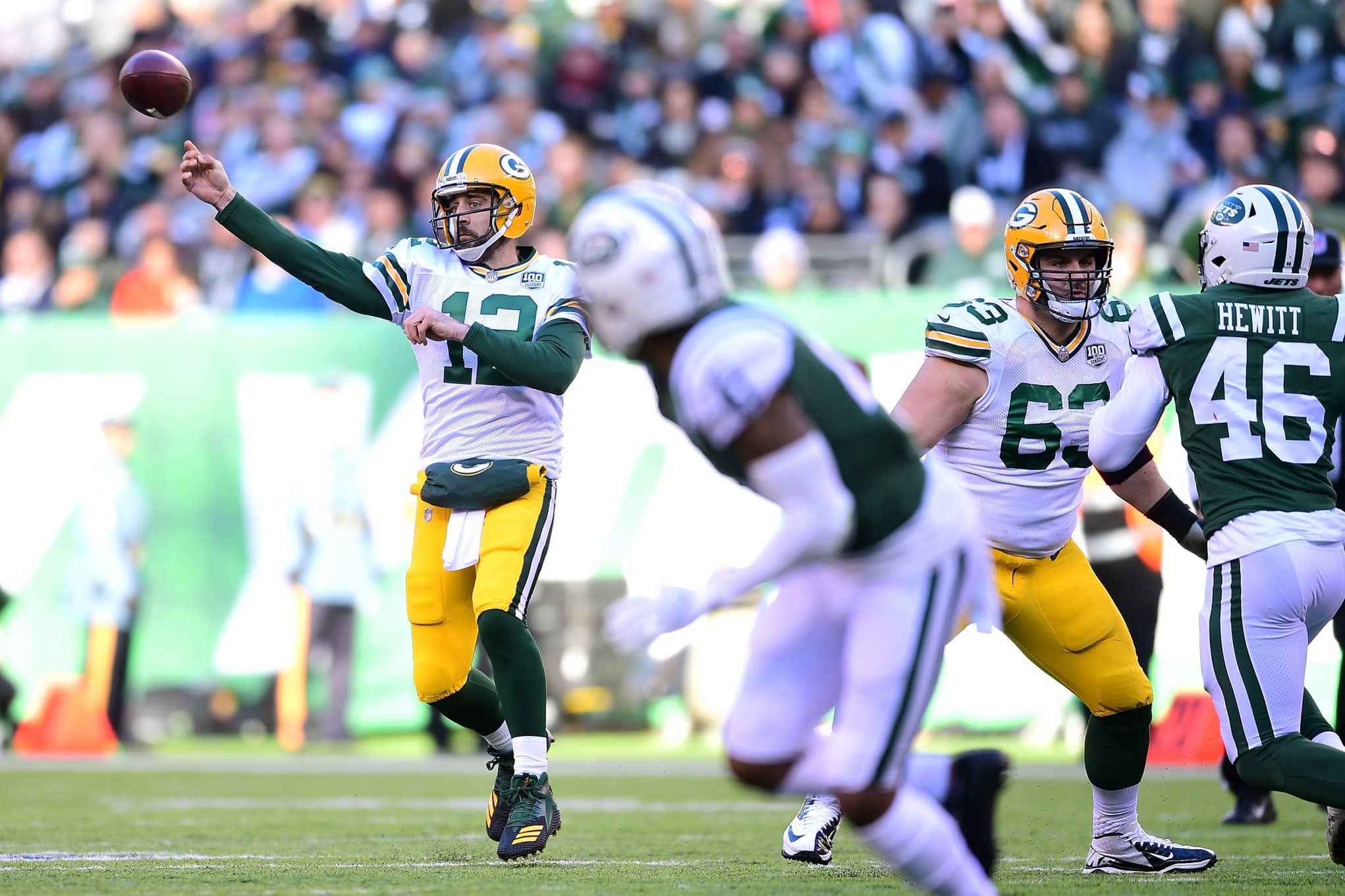 Williamson is part of the handful of Jets whose future is coated in green. He was part of last offseason's free agency haul, granted him a three-year, $22.5 million deal with the Jets. Among the popular names the Jets could target include DeMarcus Lawrence, Jadeveon Clowney, Grady Jarrett, and Trey Flowers. They have the money, but it's all about the temptation of a New York rebirth.
Numerous defensive contributors are hitting free agency, including Morris Claiborne and Buster Skrine, Adams' secondary assistants. Other potential starter departures include linemen Henry Anderson and Steve McLendon, while key contributors who got a chance due to injury, like linebacker Neville Hewitt, are likewise up for grabs.
The Jets have plenty of decisions to make when if they hope to resurrect their struggling program, a task that doesn't get any easier with recent developments in the AFC. As is, the Jets are trapped in a conference stacked with established contenders, but their division has only gotten tough. Tom Brady isn't going anywhere soon, nor is New England's monopoly on the East. The Miami Dolphins may be rebuilding, but the Buffalo Bills may have a multi-talented franchise name if Josh Allen's late-season performance is any indication of what's to come in Orchard Park.
Ironically, it could be Josh Allen that becomes the Jets' salvation, as an unrelated defensive lineman is one is a name they could pursue with the third overall pick in April's upcoming draft. Time will tell if the Jets are still picking third when their name is first called at Nashville's draft, but they need to make sure that defense isn't abandoned.
In a football world that continues to worship the offense, Super Bowl notwithstanding, the Jets tried to be an outlier. Their quest with Todd Bowles was admirable. They went up against a legion of Sean McVay's and tried to win ball games with one of the NFL's longest-tenured defensive minds. But, desperate to end a playoff drought that's nearing a decade, the Jets can't afford to be an outlier. Their focus on offense was personified in their new coaching hire, bringing in alleged offensive guru Adam Gase to lead. But their defensive hire, Gregg Williams, shows they mean business when it comes to the other side.
While Williams is likely best known for how things went alarmingly malicious in New Orleans, he has maintained a fiery persona on the field, one that situated itself in Cleveland last season. He may already be used to an environment that values its offensive showcase more, as all the props for a post-Hue Jackson masterpiece went to Baker Mayfield's offense.
Williams, 5-3 as the interim boss, had his own part in Cleveland's brief resurgence. It was he who was tasked with making the Browns' innumerable defensive prospects got off to a good start. The recurring joke always seems to be (or, with Mayfield in tow, was) their inability to land a lasting franchise quarterback. But the Browns' constant follies were also created by an inability to groom defensive talent as well. Cornerback Justin Gilbert (2014, eighth overall) was traded to the hated Steelers. Linebacker Barkevious Mingo (2013, sixth overall) made 16 starts…in three seasons.
Myles Garrett and Denzel Ward could've just as easily joined that list. Instead, Williams molded them into future stars for the long-awaited Cleveland resurgence. Ward, in particular, was seen as a risky move as 2018's fourth overall pick, chosen before Quenton Nelson and Bradley Chubb. With Williams' assistance, he silenced his critics with an immediate Pro Bowl nomination, earning 53 tackles and a trio of interceptions.
At the NFL Scouting Combine in Indianapolis, Gase spent a majority of his availability expounding on the talents of his returning offensive gainers. He did, however, have some special words for his new defensive boss.
"Gregg's name had been brought up to me quite a few times when I was in Miami. I know after (Vance Joseph) left for Denver, his name was brought up quite a bit," Gase said, according to Randy Lange of NewYorkJets.com. "That's the beauty of hiring a guy that's been around for a long time. He's done multiple things over his career."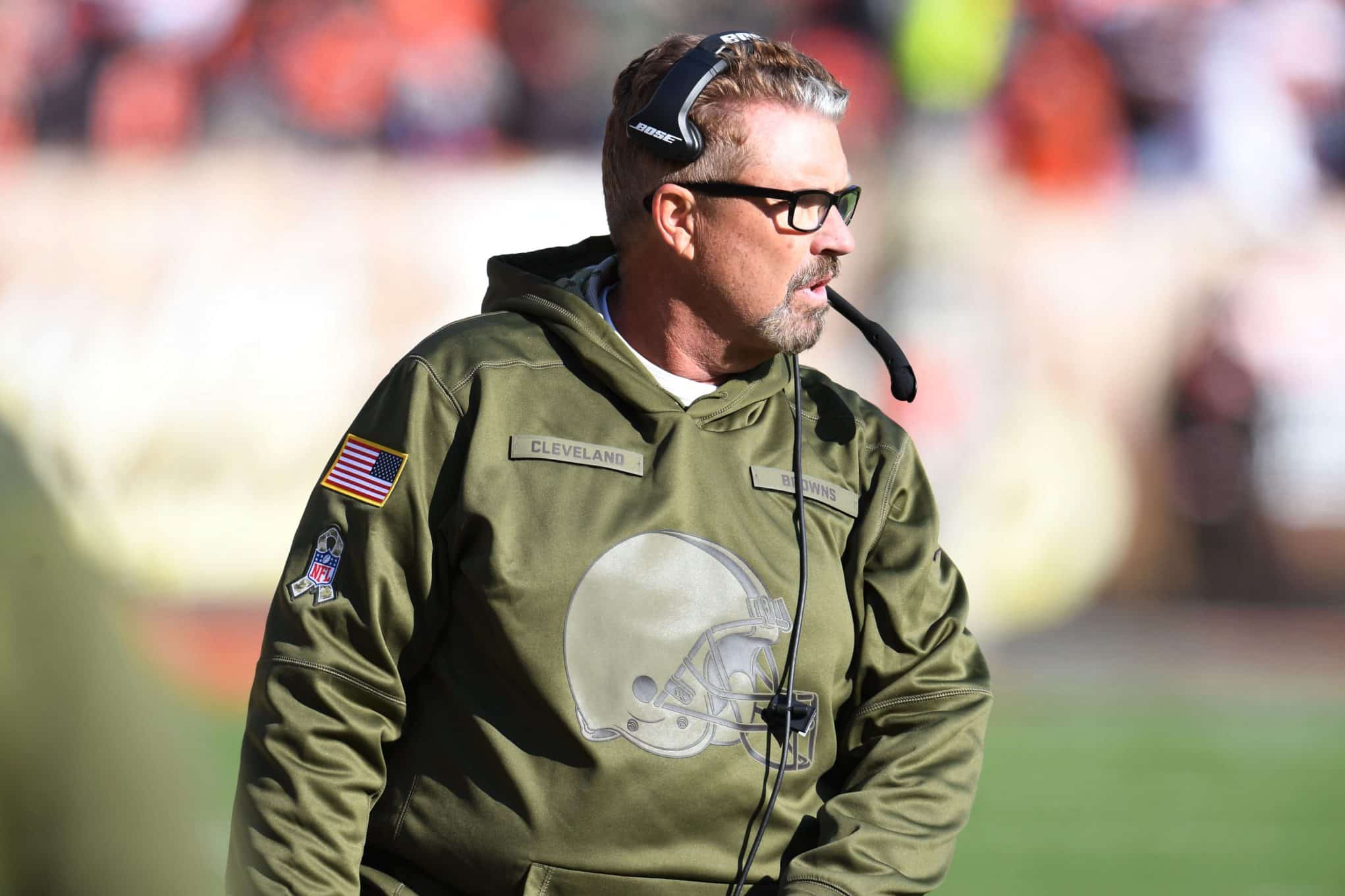 Gase, who will also be working with his father-in-law and outside linebackers coach Joe Vitt, also revealed the Jets will remain in a 3-4 set, despite Williams' recent work in the 4-3 formation. The head coach hinted the status quo will play a role in deciding who gets to stick around.
"We're not completely starting over," Gase remarked, per JP Pelzman of Forbes. "We can keep a lot of the guys that we have."
It's an interesting, if not slightly troubling, trend that Gase wants to keep things relatively normal. Comfort can be gained from the idea that Gase believes in his current crop, implying engagement on a personal level. But with a stark reminder that a defensive revolution may still be necessary, on football's grandest stage no less, perhaps the Jets could benefit from some changes.
It's perfectly fine to show faith. Gase is well on his way to building trust with his new squad in the early going. But being fully content with this defense isn't exactly drawing a blueprint to victory.
At this point, it's simply another cruel lesson dealt by the New England Patriots.
Follow Geoff Magliocchetti on TWITTER