Mike Maccagnan and the New York Jets hit the nail directly on the Robby Anderson head with the second-round tender.

Robby Anderson entering the 2019 NFL season with a New York Jets employment designation is not a guarantee.
Coming in as a restricted free agent, the Temple product finds himself in a precarious situation. Does Mike Maccagnan assign a tender? Does he look to engage in long-term extension discussions? Does he actually look to move on from him entirely?
On Thursday, a partial answer was officially revealed.
According to multiple reports, the Jets decided to tender the restricted fourth-year undrafted speedster.
He'll be slapped with a second-round tender and paid $3.1 million for the upcoming season. This means other organizations can negotiate with the 9-route master. If a deal is reached, New York would either have to match or let him go while receiving a second-round selection.
On the surface, it seems like Anderson's value far exceeds a second-round pick.
Be careful. It's closer than anybody thinks.
Anderson is not an NFL No. 1 wideout. He can absolutely throw up No. 1 stats on occasion, but is absolutely limited in terms of overall skillset.
Robby Anderson Positives
High-end speed
Durability
Age
It's so silly to actually point out Anderson's greatest asset. Everybody already knows.
The man is one of the fastest receivers in the NFL. Running a ridiculous 4.36 40-yard on his pro day, few weapons can match the kid's top speed.
We saw it with Josh McCown in 2017 time and again.
When the defense foolishly played an aggressive single-high look, John Morton allowed McCown to take full advantage of Anderson's speed via the 9-route. It actually matters very little how lagged the corner is at times. If no deep help exists, Anderson possesses a legitimate chance to score on every down.
Surprisingly, durability is another positive. Over three seasons, he's missed just two games in 48 total opportunities. Both absences happened this past season with Sam Darnold.
Anderson, 25, is still extremely young. He's yet to officially hit his ceiling.
Robby Anderson Negatives
Route running
Off-the-field issues
Size
Fits the No. 2 or 3 WR slot more easily
The single-most drastic improvement to Anderson's game comes when discussing his route running. Frequently, his speed forces rounded, sloppy routes. His routes aren't as crisp as can be and, sometimes, it greatly impacts his short to intermediate game.
Though fast, Anderson is good (not great) in the acceleration game. His overall agility, hips, acceleration isn't nearly as impressive as his top-end speed.
This makes for a tough slot wideout look. In fact, he should rarely play slot based on his height and high-end speed as opposed to lesser hips.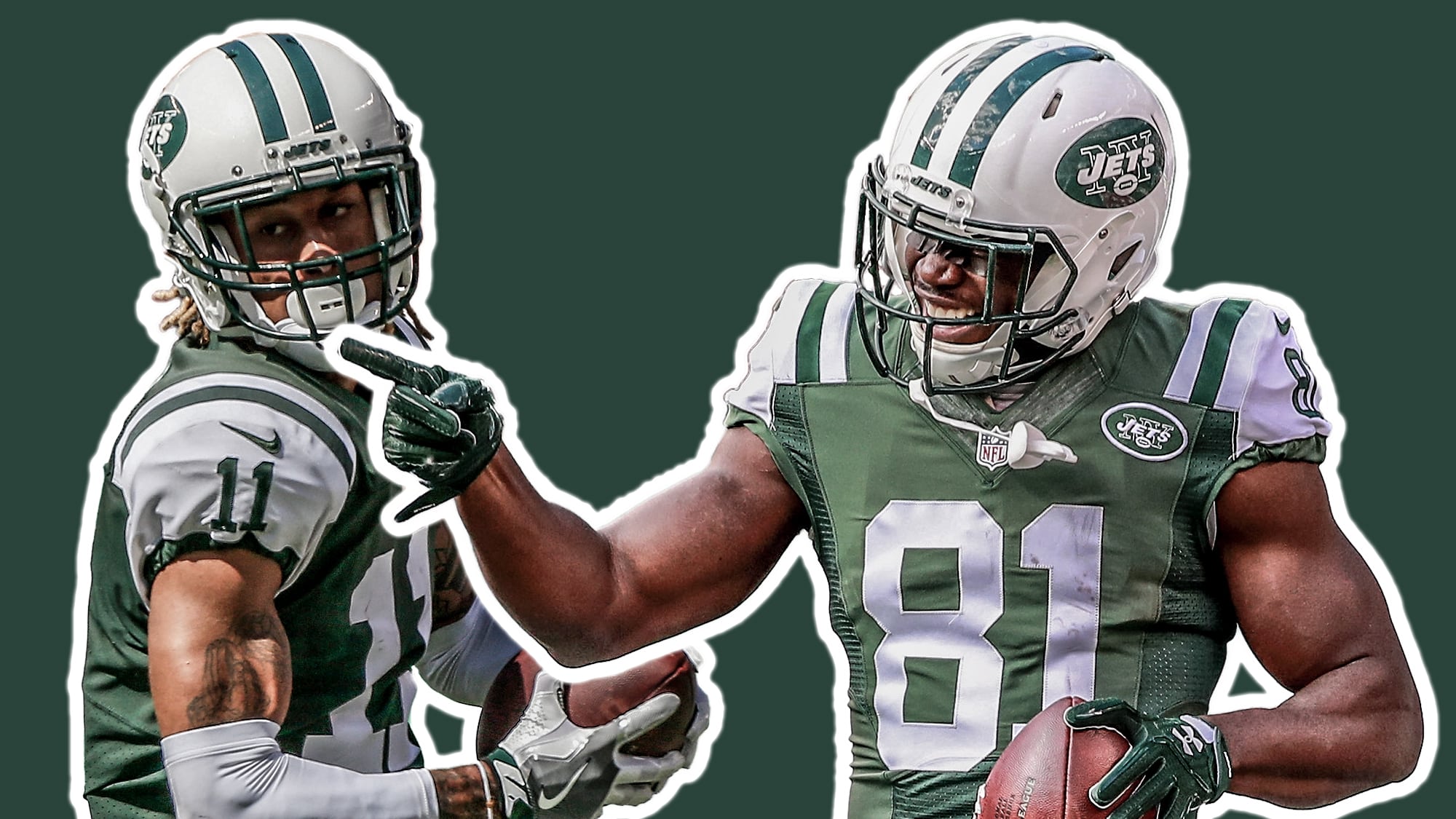 So how exactly does that work? If he's not a No. 1 wideout or a slot, he's a No. 2. But so Quincy Enunwa, who literally falls within the same category (other than the notion Enunwa can play a monstrous slot).
Prior to 2018, the entire football world thought Anderson was headed towards NFL suspension. Anderson pled no contest to a Jan. 19, 2018 arrest that involved misdemeanor charges for reckless driving. In May 2017, he was arrested for allegedly pushing a law enforcement officer in Miami.
He was eventually sentenced to six months of non-reporting probation for reckless driving yet found himself off the hook after the charges were dropped pertaining to the Miami case. The NFL eventually decided no suspension was warranted.
It's a cause for concern.
Whether or not the weapon is a long-term gamble remains to be seen. What's important is the organization played it correctly.
It's the system they live and breathe. Undrafted, with a restricted designation, the kid has to prove it one more season prior to his big-money opportunity. There's also nothing wrong with the player wanting his money now (if the market commands the action).
There's just no way the Jets can even think about locking him up after already gambling on the oft-injured Enunwa with a long-term deal—especially with a tidy $3.1 million upcoming hit.
As for other organizations, a second-rounder is no joke. If any franchise wants the speedster, it'll cost a pretty penny (by way of money and a major asset).
Unless one organization moves hard, it'll eventually all come down to the 2019 season for Robby Anderson and the New York Jets.