Le'Veon Bell, Antonio Brown and others be damned. The New York Jets trading down in the NFL Draft must be their top offseason priority.

Le'Veon Bell and Antonio Brown.
Nonsense. It's all nonsense that distracts us from the real prize, the real strategy that'd move the New York Jets towards a legitimate football future.
Veteran skilled players be damned. The house must first be built.
Think of the current holes on the Jets depth chart.
Left tackle
Edge 1
Center
Edge 2
Mike (or No. 3 linebacker)
Left guard
Cornerback 1 (Trumaine Johnson is, at best, a No. 2)
Nickel back (Cornerback 3)
Running back 1 or 2 (depending on feeling about Elijah McGuire)
Wide receiver 1 (or slot wideout if leaving Quincy Enunwa and Robby Anderson as 1 and 2)
1-Technique defensive tackle/3-4 nose tackle (ahead of Nathan Shepherd)
Blocking tight end
Backup quarterback
Tight end No. 2 (if not completely in love with Jordan Leggett)
3-4 defensive end No. 2
Kicker
Even with over $100 million in cap space, there are far too many holes to go star hunting via Le'Veon Bell. There are far too many needs to actually sacrifice a draft pick via Antonio Brown (especially without a Round 2 selection in play).
The top priority this offseason must remain in focus. Mike Maccagnan must find the right deal to trade down in the 2019 NFL Draft.
Admittedly, it's not easy. But the Jets have already taken the first appropriate step in achieving the sensical goal, according to Rich Cimini of ESPN New York.
"Right now, we feel good at No. 3, but I'd definitely say if there's an opportunity to trade down, we would absolutely look at it," proclaimed Maccagnan.
When the quarterback-hungry New York Giants were mentioned, Mikey Mac didn't blink. Of course they'd also be in play.
"Yeah, I think I would be open to any team that would," he said when asked specifically about the Giants. "As long as the trade made sense to us, there's nothing that would stop us from doing that."
The contrarian could argue Maccagnan would keep his answers flexible despite heavy intentions. At this point, it matters very little. What's crucial is that Maccagnan recognizes it's the right move.
"If we end up picking a player at three, we'll feel really good," he said. "If there's an opportunity for us to move back and acquire more picks, that's something we'd definitely be potentially interested in. It would have to be the right kind of deal, but I definitely wouldn't rule anything out at this point in time."
A year ago, he relented a serious package to the Indianapolis Colts for the No. 3 pick and eventual right to snag the future, Sam Darnold. This season, New York finds itself in a prime spot to swap with a quarterback-hungry team who's after its next face of the franchise.
At No. 1, the Arizona Cardinals already employ Josh Rosen. At No. 2, Jimmy Garoppolo's San Francisco 49ers won't be selecting a signal-caller. The Oakland Raiders and Tampa Bay Buccaneers at four and five, respectively, still showcase Derek Carr and Jameis Winston (although some may argue one or two of these squads could surprise with a QB pick).
The Giants at No. 7 is the spot things get interesting.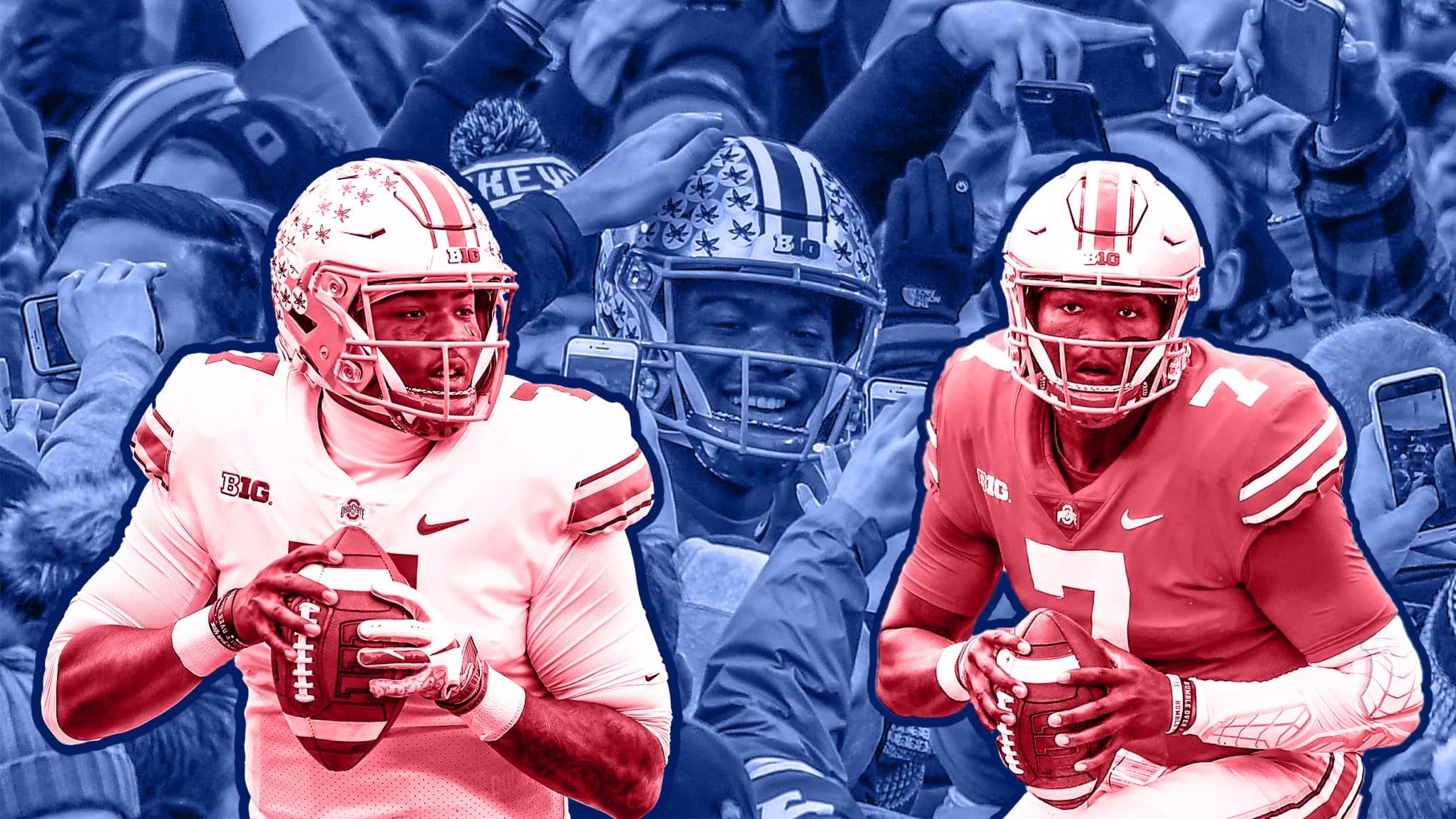 Quarterback-needy teams following the Jints are the Jacksonville Jaguars at No. 7, the Denver Broncos at No. 10, the Miami Dolphins at No. 13 and the Washington Redskins at No. 15. Suddenly, by the way, there are few franchises without a perceived "franchise quarterback." This may just be the season that notion blows up for many organizations, but at least, for now, it's not as a hungry a market as it was a year (or two years) ago.
Possible Trade Down Scenario
Jets Acquire:
No. 7 overall selection (Round 1)
No. 38 overall selection (Round 2)
No. 69 overall selection (Round 3)
2020 2nd-Round Pick
Jags Acquire:
No. 3 overall selection (Round 1)
The hope is Tom Coughlin and his front-office suits want Ohio State product Dwayne Haskins and need to leapfrog the Jints.
Notice, it's not as lucrative as the Jets-Colts deal from a season ago. That's to be expected. This quarterback pool compared to a season ago is nowhere near as talented or competitive. With a deal like this, however, New York is sitting pretty.
Jets Post-Trade Draft Pick Crop
No. 7 (Round 1)
No. 38 (Round 2)
No. 68 (Round 3)
No. 69 (Round 3)
No. 94 (Round 3)
No. 99 (Round 4)
No. 130 (Round 5)
No. 195 (Round 7)
Assuming Le'Veon Bell and Antonio Brown are passed on, both the conventional pass rush and offensive line would be set for years to come (assuming Maccagnan does the right thing by building from the inside-out).
Attack edge in free agency with big money, sign center Matt Paradis to a hefty deal, and draft offensive line in the early rounds of the draft. With the extra money and picks, a linebacker, corner, receiver and every depth chart hole can be filled out to fit the entire puzzle.
Targeting edge in free agency is crucial. Trading down in the first round of the 2019 NFL Draft in order to stockpile assets is even more critical for Mike Maccagnan's New York Jets.