Nearly every example in NFL history regarding big-money free agent spending has resulted in disaster. The New York Jets must take note.

The New York Jets have intentionally thrust themselves into a precarious situation. Through the action of hiring a new sideline boss while retaining a general manager after four-straight tournament-less seasons, a solitary offseason has turned into the end all, be all.
Mike Maccagnan heads into the 2019 offseason with over $100 million in cap space with plenty of holes to fill. An offseason ago, he took the partial approach, allowing for flexibility moving forward. Today, he's under the gun by way of immediate results.
Sam Darnold is entering his sophomore season. Jamal Adams is already two years into his rookie deal. Results need to be had … or else.
Thus, an equation ready to explode one way or another has formulated.
By no means is it a unique equation.
The greatest hope for the organization is that Maccagnan has been assured of his long-term job security (despite your trust in the man). If he's truly bidding for his job, $100 million with a boatload of tasty free agents is an affront to successful football civilization.
Rarely do the free-agent spenders improve.
The Not For Long league (queue Jerry Glanville) is one that's largely built through the NFL Draft. It's a young man's game in its purest form. By the time veterans hit free agency, the best years are far behind.
There's also no question free agency is an excellent tool when responsibly sprinkling in the outer edges of a perfectly baked cake, but the house must initially be in order.
Yes, even the most detailed NFL historian is advocating for a hard push at the edge. Since both the conventional four-man pass rush and the offensive line has been JV-like for so many years, something has to give. Fitting the proper offseason puzzle-pieces together is a must. Since the edge is loaded via free agency and O-line talent is never available, it only makes sense to snag edge on the market and O-line through the draft.
The truism of these statements doesn't mean one has to feel comfortable about dishing out so much dough. It also doesn't mean careless, wild spending should commence. Certain safer positions need to be targeted at the elite spots while bargains at others.
Most importantly, the understanding that the NFL Draft rules all (far above free agency) must be fully present.
NFL's Big-Money Free Agent Failures
From 2012 through 2016, only one of the top-spending offseason teams greatly improved the following season. Interestingly enough, the lone example came via those 2015 Jets who blatantly took advantage of a soft schedule.
2016: Jacksonville Jaguars, $230 million (from 5-11 to 3-13)
2015: New York Jets, $182.8 million (from 4-12 to 10-6)
2014: Tampa Bay Buccaneers, $152.4 million (from 4-12 to 2-14)
2013: Miami Dolphins, $159.9 million (from 7-9 to 8-8)
2012: New Orleans Saints, $220.2 million (from 13-3 to 7-9)
Free agency simply doesn't move the needle to a degree that warrants a level return on investment.
Additionally, let's take a look at a few of the biggest spenders of the last decade.
2012 Buffalo Bills
Mario Williams signed to over a $100 million contract.
Though Tampa and New Orleans edged them out in terms of total money, Buffalo also brought in Mark Anderson and Stevie Johnson.
Final record: 6-10
2011 Philadelphia Eagles
2018 New York Jets
Trumaine Johnson's deal helped the Jets finish second in total spending with $202.3 million.
The Jets record fell from 5-11 to 4-12 in 2018.
2017 San Francisco 49ers
Finishing second with a total of $164.9 million, the San Francisco 49ers record improved from 2-14 to 6-10.
The Positive Examples
2017 Jacksonville Jaguars
Finishing with the most money spent during the offseason, $178.8 million, the Jags improved to a record of 10-6 from 3-13 the year prior including an AFC Championship Game appearance.
2018 Chicago Bears
$233.5 million ranked the Bears first in offseason spending.
The team improved its record to 12-4 from 5-11 the prior season.
The light at the end of the tunnel has appeared. The two top-ranking teams as per offseason spending the last two years have each improved considerably.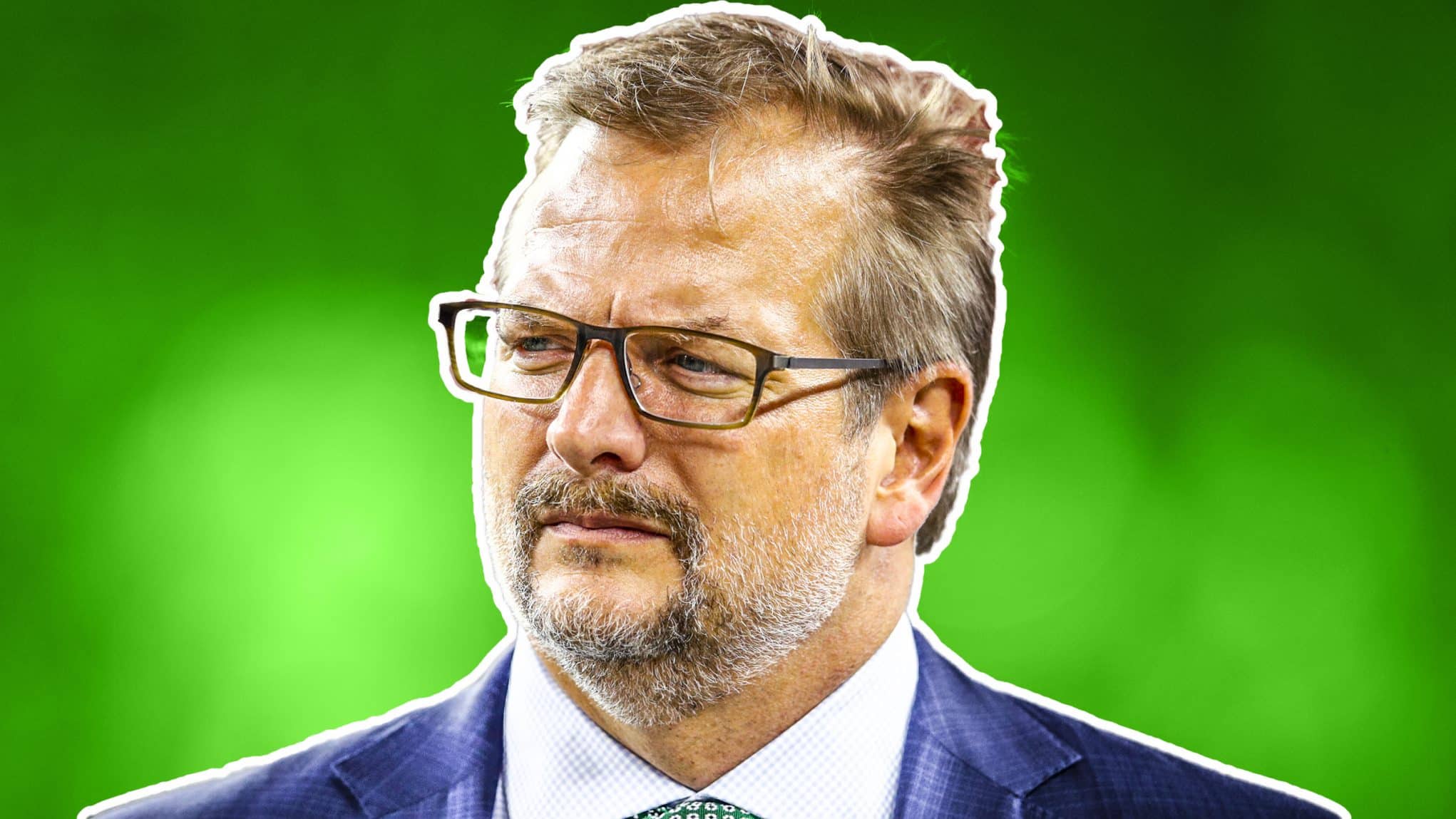 Top-5 Rankings, Results
2018
Bears, $233.5 million, 5-11 to 12-4
Jets, $202.3 million, 5-11 to 4-12
Jags, $147.8 million, 10-6 to 5-11
Titans, $146 million, 9-7 to 9-7
Saints, $142.7 million, 11-5 to 13-3
2017
Jags, $178.8 million, 3-13 to 10-6
49ers, $169.9 million, 2-14 to 6-10
Ravens, $63.5 million, 8-8 to 9-7
Bears, $133.1 million, 3-13 to 5-11
Saints, $126.9 million, 7-9 to 11-5
2016
Jags, $230 million, 5-11 to 3-13
Giants, $213.8 million, 6-10 to 11-5
Broncos, $193.7 million, 12-4 to 9-7
Raiders, $156.1 million, 7-9 to 12-4
Jets, $141.7 million, 10-6 to 5-11
2015
Jets, $182.8 million, 4-12 to 10-6
Jags, $176.4 million, 3-13 to 5-11
Dolphins, $155.4 million, 8-8 to 6-10
Raiders, $150.3 million, 3-13 to 7-9
Titans, $134.7 million, 2-14 to 3-13
2014
Bucs, $152.3 million, 4-12 to 2-14
Broncos, $127.6 million, 13-3 to 12-4
Giants, $113.7 million, 7-9 to 6-10
Jags, $112.9 million, 4-12 to 3-13
Falcons, $110.4 million, 4-12 to 6-10
2013
Dolphins, $159.9 million, 7-9 to 8-8
Colts, $142.8 million, 11-5 to 11-5
Titans, $133.3 million, 6-10 to 7-9
Eagles, $103.8 million, 4-12 to 10-6
Vikings, $101.3 million, 10-6 to 5-10-1
2012
Saints, $220.1 million, 13-3 to 7-9
Bucs, $162.4 million, 4-12 to 7-9
Broncos, $152.5 million, 8-8 to 13-3
Ravens, $135.3 million, 4-12 to 10-6
Bills, $128.2 million, 6-10 to 6-10
Seven seasons featuring the top-five free agent spending teams equals 35 instances.
The overall record prior to the big-spending offseason: 228-332
The overall record after the big-spending offseason: 268-291-1
The win difference turns out as a mere 40 between 35 teams over the last seven seasons. Think about this. The five highest-spending organizations over the last seven seasons have only combined for 40 extra victories via the following season.
Considering all of the money, all the talent, there's no way 40 should be the number.
LeVeon Bell? No. Just take a glance at Ahman Green to the Houston Texans and DeMarco Murray to the Philadelphia Eagles. At 27-years-old (28 early next year), the man is far too unreliable. Couple that with the notion the running back position bleeds value in so many spots and is unbelievably reliant upon the offensive line's production, it makes no sense.
Antonio Brown? No. As per the entire narrative right now, the NFL Draft is the lifeblood of any organization. Even thinking of relenting a single draft asset for the man is a terrible idea at Brown's age.
Nothing said today should force Mike Maccagnan to hold his chips back completely. Rather, he should force himself to go all-in. Aggressively attacking the pass-rushing market coupled with Matt Paradis and a corner is a tremendous start. Remain responsible. Build through the draft. Don't go crazy by way of targeting the incorrect positions and ages.
The New York Jets could hit an absolute home run in free agency this spring. It won't matter until and/or unless he first hits a home run in the NFL Draft, especially while targeting the war in the trenches.