Despite some rumors and speculations that have been mentioned this past week, the New York Giants are not trading Odell Beckham Jr.

Rumors and predictions surrounding the NFL are nothing new as the NFL Combine approaches. We're two weeks removed from Super Bowl 53 and we're just under a month away from free agency and the rumors are already flying.
When FOX NFL Sunday analyst Jay Glazer made the prediction that the New York Giants would trade superstar wide receiver Odell Beckham Jr., it raised eyebrows and garnered much attention.
This is the second consecutive offseason there have been rumors surrounding OBJ and trade talks, and for the second consecutive season, the Giants are not going to trade the 26-year-old star receiver.
It's weird that Glazer would come to this conclusion, especially since general manager Dave Gettleman reiterated that the Giants are committed to Beckham during his end of season press conference.
Q:  You guys obviously made a huge financial commitment to Odell Beckham Jr. just a few months ago. Are you committed to him in 2019 or are you open to possible movement?
Gettleman: "We didn't sign him to trade him if that's what you're asking me."
In addition to the Giants making Beckham the highest paid receiver in NFL history prior to the start of the 2018 season, there are a number of reasons why the Giants won't trade Beckham this offseason.
They Won't Get Equal Value in Return
When trading a superstar, equal value in return is rare unless the Minnesota Vikings are willing to sacrifice their entire future, just like they did when they acquired Herschel Walker from the Dallas Cowboys in 1989.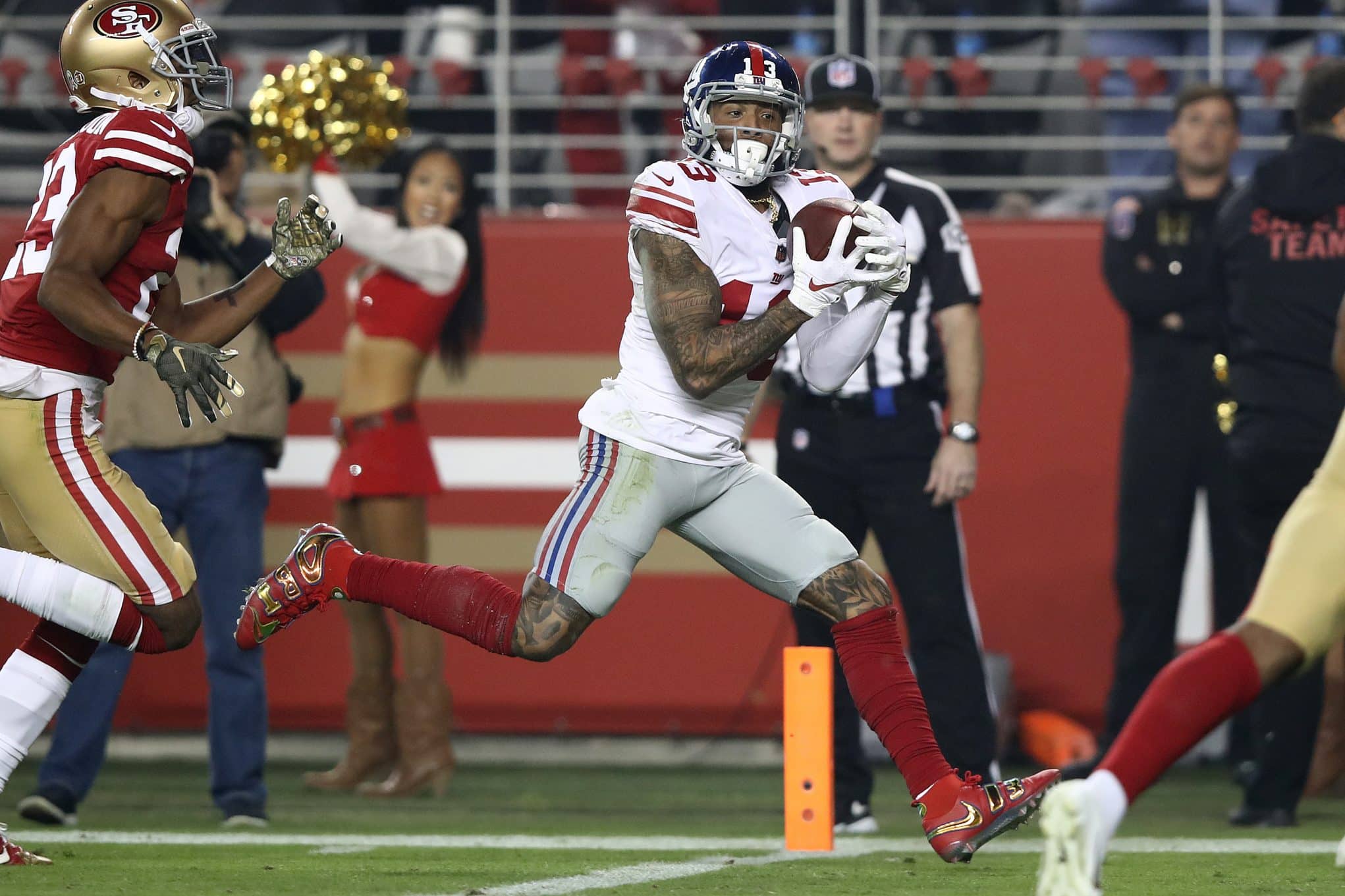 Beckham is one of the best players in the NFL who's just entering his prime. Any time he's played at least 12 games in a season, he's piled over 1,000 yards receiving.
We'll probably hear conversations that the Giants should contact the Raiders to find out if they're interested in acquiring Beckham since they have three first-round draft picks in the upcoming draft (fourth, 24th and 27th). But first-round picks are not a lock to be successful. Ereck Flowers and Eli Apple were first-round picks and you saw how that worked out for Big Blue.
There's no way the Giants trade away a talented known commodity for a player or players that are unproven in the NFL.
He and Saquon Barkley Provide a Dynamic Duo
With Le'Veon Bell's time as a Steeler seemingly over, the Giants are the only team that can say they have a top-five running back in Saquon Barkley and a top-five receiver, when healthy, in Beckham.
The dynamic duo of Barkley and Beckham will keep defensive coordinators up late all night trying to figure a way to stop them. So why on Earth would the Giants give away an advantage no other team has?
?? Odell Beckham with the TD pass to Saquon Barkley

(via @nfl) pic.twitter.com/EyyLYQWmSA

— Fanatics View (@fanaticsview) October 7, 2018
Either in this upcoming season or next, the Giants will have a rookie quarterback under a favorable contract that will allow the Giants to build a team around Barkley, Beckham and that young quarterback.
Beckham won't turn 30 for another four years, so while the Giants may not have playoff success this season, but you can bet if he and Barkley avoid injuries, they'll lead the team to success in the future.
Sterling Shepard is More Likely to be Traded than Beckham
If the Giants are going to part ways with one of their receivers this offseason, it will likely be Sterling Shepard, not Beckham. The 26-year-old Shepard is entering the final year of his four-year contract in which he's set to make $1.89 million.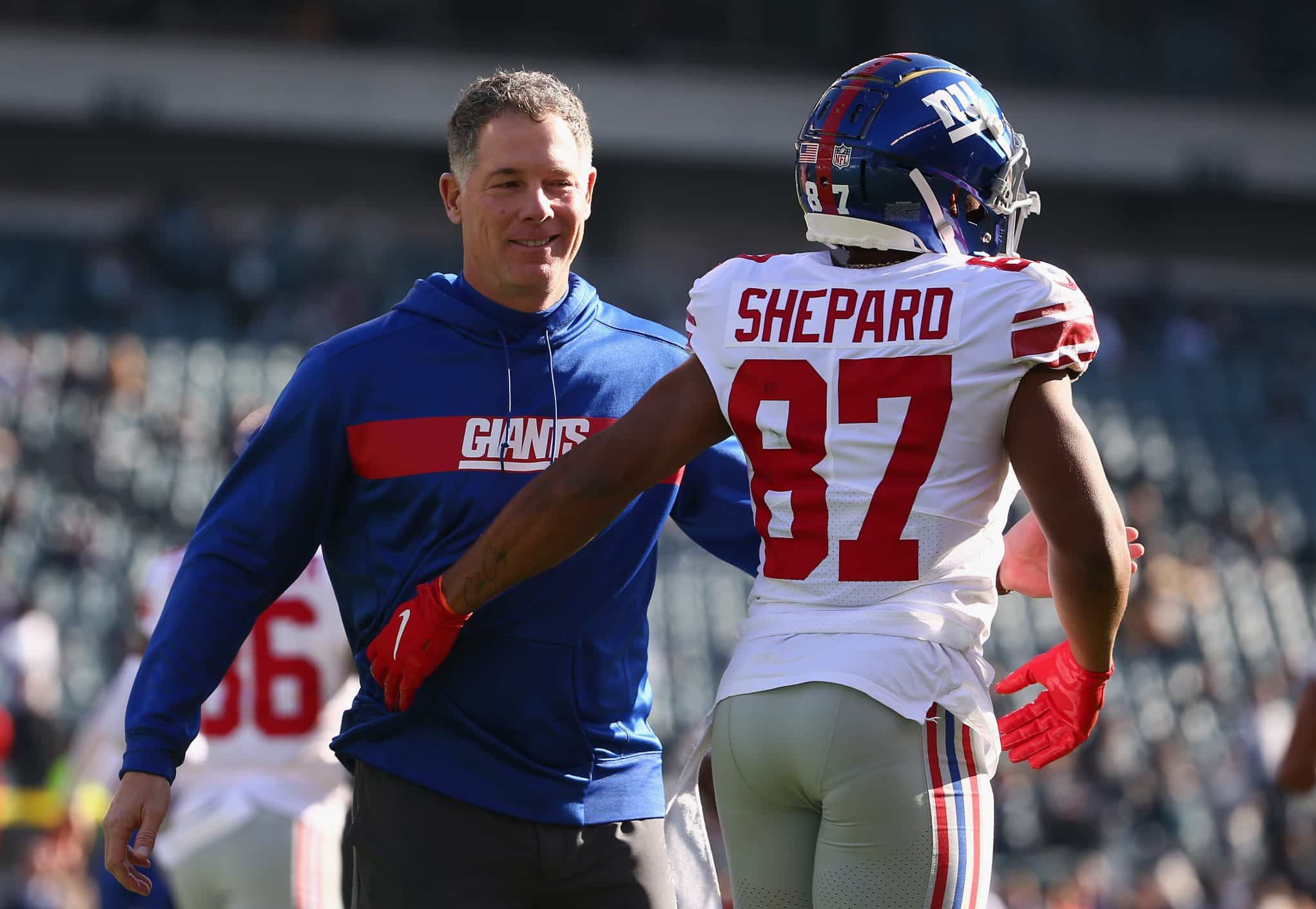 In his three years with Big Blue, Shepard has caught 190 passes for 2,286 yards and 14 touchdowns. He'll definitely be one of the most sought after receivers next year in free agency.
With the money the Giants have tied to Beckham in combination with the money needed to rebuild the roster, the Giants can't afford Shepard. So instead of losing him after the 2019 season and get nothing in return, the Giants may look to trade Shepard, not Beckham, this offseason for a draft pick or player that can help the team for years to come.
---
We all know Beckham can be a diva and a distraction with his sideline antics, but at this point, there's no reason for the Giants to entertain trading him. He is an explosive player who can score from anywhere on the field while changing the momentum of any game.
His presence was missed in the final four games (1-3) of the season when he was unable to play due to bruised quadriceps.
For now, disregard any rumors you hear about the Giants trading OBJ this offseason. He's too talented and the Giants have invested too much into him. Plus, he can help the Giants for years to come in the post-Eli Manning era.