The Brooklyn Nets are one game above .500 entering the NBA's All-Star weekend, with a firm footing on their position in the playoff race.

Fresh off a 148-139 triple-overtime win over the Cleveland Cavaliers, the Brooklyn Nets appear ready for a break.
Fortunately enough, that win is the Nets' last game ahead of All-Star weekend. Brooklyn will have until next Thursday to rest up for the season's final leg.
At 30-29, and sixth in the Eastern Conference, it seems tragedy would have to strike for the Nets to miss the playoffs.
D'Angelo Russell is an All-Star. Caris LeVert has returned from a gruesome injury. Joe Harris has turned into so much more than a shooter. And Spencer Dinwiddie will be back soon(ish).
But what awaits Brooklyn when they return from honoring their All-Star representatives? A look at where the Nets stand in the playoff race, what the competition looks like, and what's ahead.
Concerns with Competition?
There's not one team in the Eastern Conference this team can't compete with when healthy.
Brooklyn has wins over Toronto, Philadelphia (twice), Detroit, Charlotte, Boston, and a healthy Washington team.
Now it wouldn't be fair to recognize the other side to this sword, as they've been blown out twice by Milwaukee, and lost both meetings with Indiana.
Still, Milwaukee has a top-three candidate for MVP, and the Pacers had Victor Oladipo for both games played. There's no doubt that a game against those teams today would yield different results.
I'm not saying Brooklyn would win, but this Nets team makes the game at least a dogfight. If the playoffs started today, their matchup would be the three-seed Indiana Pacers.
Without Victor Oladipo, it seems hard to grasp that the Nets wouldn't be the favorite in a seven-game series. That's likely their most preferred outcome, but the least likely, with 20+ games for the Pacers to slide out of third.
Regarding Milwaukee, the Nets would have to slide to seventh or eighth seed to face them in the first round. It seems unlikely considering the current trajectory of the Hornets, Pistons, and Miami Heat.
Per NBA.com, Brooklyn ranks sixth among Eastern teams in points per game, and fourth among the conference in rebounds a night. They're eighth in field goal percentage and fourth in shooting from beyond-the-arc.
The numbers suggest Brooklyn is a well above average team in the Eastern Conference. A playoff series would seal the deal.
Beyond the Break
When the Nets return from a weekend recognizing four of their players, they'll meet a schedule that holds potential for a run.
Out of their next eight games, Brooklyn will play just two teams with an above .500 record. Going 6-2, or even 5-3 in that span could make or break their playoff eligibility.
They'll play a buzzing Trailblazers team, a seemingly bland Spurs squad, the do-or-die Hornets (twice), a nearly blown to bits Wizards squad, Miami, Dallas, and then revisit Cleveland.
It's a slate of games that could play to the Nets favor. Per tankathon.com, Brooklyn has the second-toughest schedule remaining, just behind the Oklahoma City Thunder.
Their remaining opponents have an average .542 record.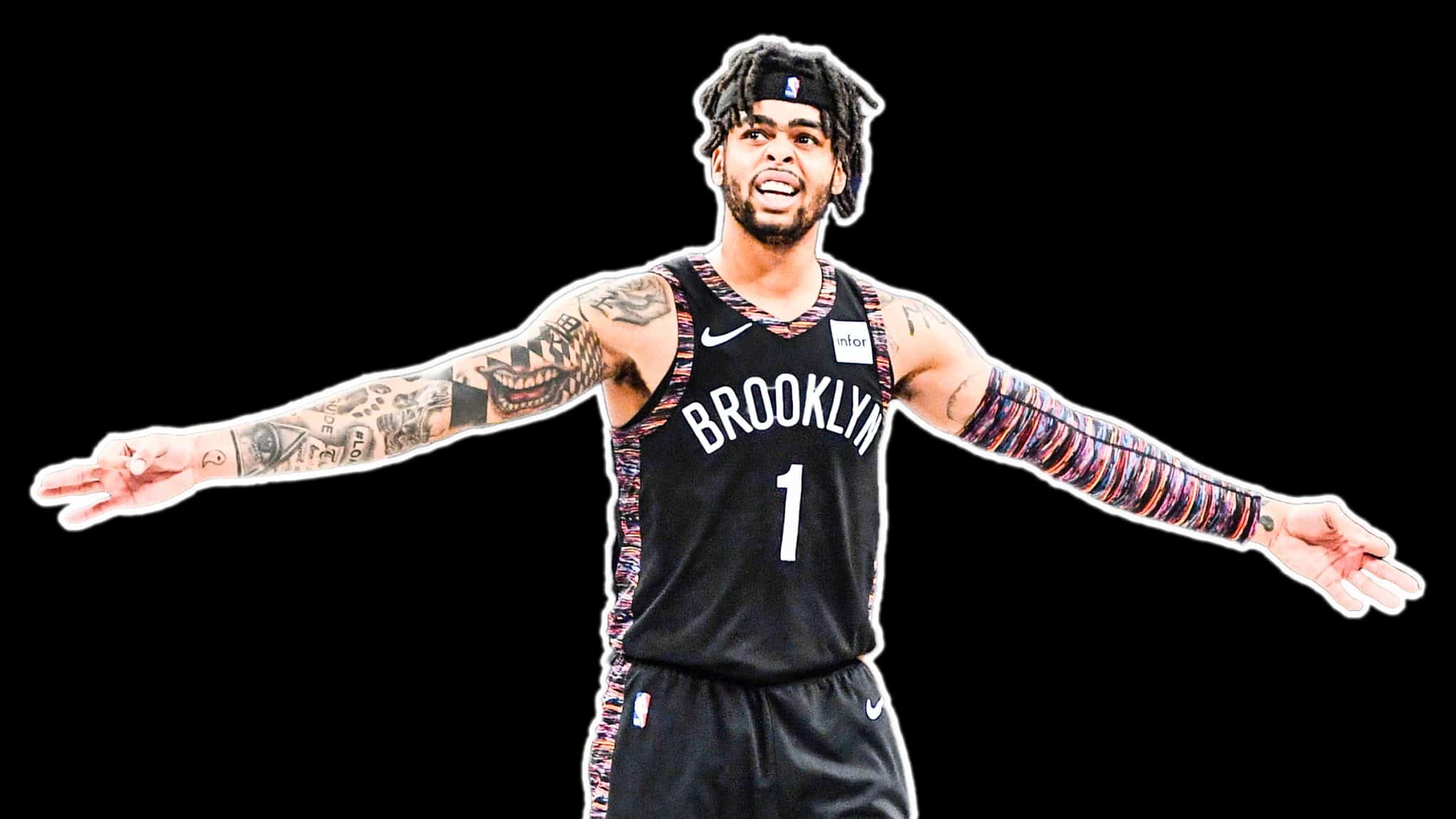 But four of their easiest opponents will come in their next eight-game stretch. (Wizards, Heat, Cavaliers, Mavericks)
Scratch my previous comment.
This next stretch isn't make-or-break for the Brooklyn Nets.
It's do-or-die.
---
With eyes on the postseason, and candidacy all but theirs for the taking, the Brooklyn Nets are going to have to lock in and return next week prepared for a playoff push.
Their next eight games will help to define just how far they go this year. And you can bet each upcoming free agent will be paying close attention.
Until then, go watch D'Angelo Russell knock down threes with the Brooklyn logo on his chest in the All-Star game. He and the city have both earned their bragging rights. For now.