The 2019 offseason New York Jets stats dump showcases wide receiver Robby Anderson who finished the 2018 campaign on fire. 

In the early dead of the NFL offseason with a few weeks to go until the NFL Draft Combine, let's dive into a few random Jets stats to hold us over.
Robby Anderson's strong finish to 2018
The Temple product struggled to get going early on in the 2018 season, but he started to find his groove once Sam Darnold returned from his four-week absence.
From Weeks 14-17, which marked the four games following Darnold's return to action, Anderson posted the following numbers:
23 catches
336 yards (84.0 per game)
3 touchdowns
112.8 passer rating when targeted
Only two other wide receivers in the National Football League matched those numbers over the final four weeks of the season: DeAndre Hopkins and Julio Jones. It goes without saying that's some elite company for Anderson, who will be a restricted free agent this spring.
Anderson also caught fire in the red zone. When you think of the slender 6-foot-3, 190-pound speedster, you do not imagine him making plays in the tightly-contested and compact red zone.
For most of the season, Anderson was dormant in the red area. Over the first 13 weeks of the season, Anderson saw only one target in the red zone, which feel incomplete as the ball bounced off his chest under tight coverage from the Patriots' Stephon Gilmore.
Once Darnold returned, Anderson flipped a switch in all aspects of his game. Anderson saw eight red zone targets in the final four games of the season. He caught a total of four first down receptions down there, two of them touchdowns.
Anderson's four first down receptions in the red zone tied him for third in the league over that span.
Here are the players who recorded the most first down catches (which includes TDs) on red zone plays from Weeks 14-17 of 2018.
Anderson has collected two 40-plus yard touchdown receptions in each of his three NFL seasons. His total of six 40-plus yard scores ties him for the sixth-highest total in the league since 2016.
Clean play from Brandon Shell
I'm a huge fan of Brandon Shell's game. I loved what he did for the team in pass protection this year and I thought he made some improvements as a run blocker as well, though he could still stand to improve greatly in that area.
I was doing a little bit of research on Shell and discovered that he actually did a very nice job avoiding penalties this year.
Shell had only six accepted penalties in 2018, and zero declined. The six accepted flags placed him at 25th most among tackles, the best ranking among the Jets starting linemen.
Shell only has nine accepted penalties in 34 career games, an average of 4.2 per 16 games. That's a very strong rate. For perspective, in 2018, four penalties would be tied for the 39th highest total among tackles.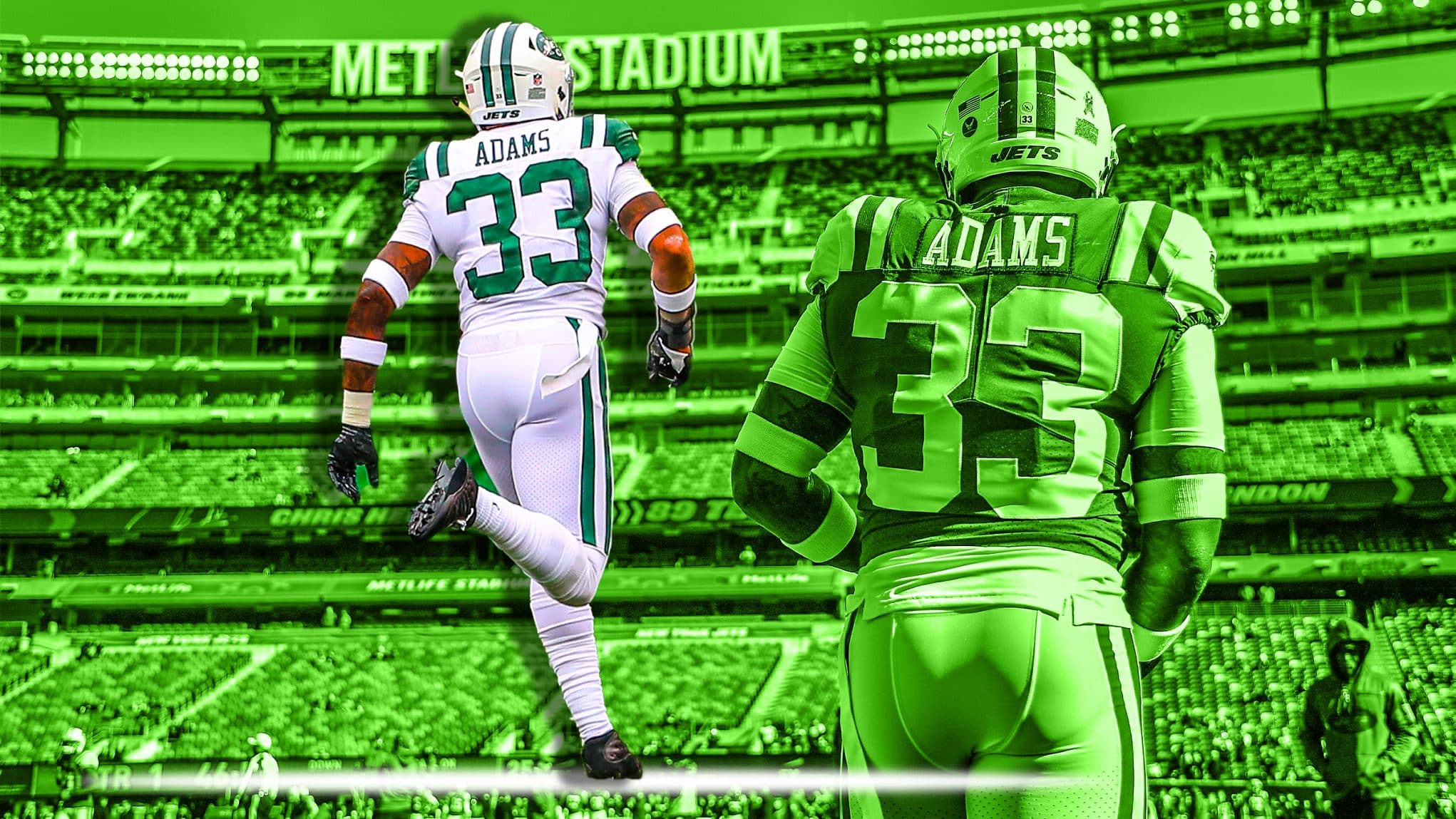 Clutch play in the passing game from Jamal Adams
Fans without a clue pigeonholed Adams as a box safety coming out of LSU.
While Adams did struggle in coverage at times throughout his rookie year, he was clearly on the cusp of becoming an absolute force against the pass. He was just an inch away a great portion of the time.
He made up that inch and became a terror in the passing game this season, bringing it all together to become one of the league's best safeties (if not, the best.)
Adams did not just improve to passable in the passing game. He took a leap into the elite ranks.
He made 13 third-down stops on passing plays in 2018, with eight tackles short of the sticks, three pass deflections, and two sacks. That was the highest total of third-down stops on passing plays in the league among safeties.