Brooklyn Nets guard D'Angelo Russell has a prime opportunity to sell players at NBA All-Star weekend. In terms of pending free agents, what's his pitch?
Recruitment is a very real thing in the NBA if we've learned anything from the Anthony Davis trade saga. For the Brooklyn Nets, D'Angelo Russell is headed to NBA All-Star weekend with an opportunity to do some of his own.
In Charlotte, he'll have the chance to form lifetime relationships with potential future teammates. (It's not tampering if it's not public, right?)
But what's Russell's product? What's he selling?
The Brooklyn Nets are a budding contender in the Eastern Conference, currently 29-28 and the sixth seed. They're just one guy away, and Russell can take it upon himself to find them.
So, a look at the pending free agents at All-Star weekend, and just how Brooklyn's 22-year-old can make the sale.
We'll start with Russell's teammates, who he'll have the most time together with as opposed to those of Team LeBron …
It's time to come home to New York Kemba … we've got an owner who's willing to spend money to improve the team. Or earn draft picks, whichever comes first.
I mean, Sean Marks is spending nearly $40-million on guys who aren't even playing in Brooklyn. Imagine what he'd be willing to spend on yourself and potential teammates …
Look Khris, I get it. Milwaukee is where you grew into the player you are today. But like you said earlier in the year, there's a lack of recognition for you and Giannis as a duo.
Well, I hate to break it to you, but if he gets that MVP award this year, there'll never be a duo. It'll be the Greek Freak show on a permanent basis. But in Brooklyn?
We're all about recognizing guys, that's why we've got four here in Charlotte this weekend. And me and you? That's a real duo …
---
Unfortunately, unless you count Nikola Vucevic (don't), that's it for pending free agent's on Team Giannis.
Unsurprisingly, LeBron amassed a team filled to the brim with players set to hit the market in July. I can't wait to see which star the Los Angeles Lakers whiff on next.
But while we're here, what could Russell whisper to these guys in passing? Or hell, even walking up and down the court, as the All-Star game rarely yearns maximum effort.
What's up, Kevin? Love what you did over in Golden State, but you and me both know it's time for your next, next chapter.
Brooklyn would love to have you, man. I know you love balling over at Rucker Park and while it's not close, it's closer right?
If you're choosing between New York and Brooklyn, I mean how could you not roll with us? Or did you wanna play for the team that's not going to the playoffs this season?
Oh, and all that crap you've been putting up with from the media? Don't even worry about it. We'll just get Spencer to be your PR guy. He's an NBA Twitter favorite.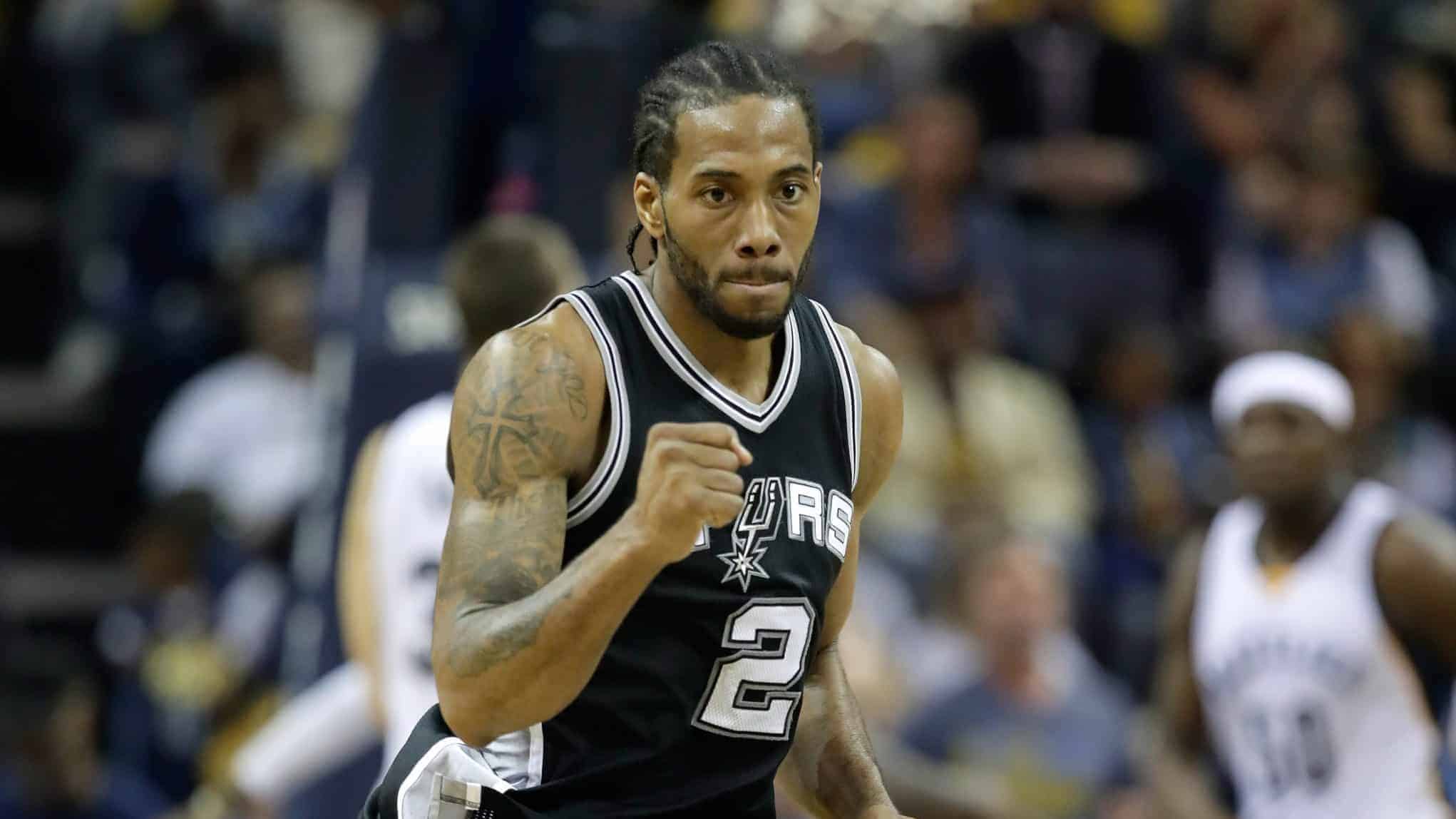 Hey Kawhi. Look, Toronto's just not the fit for you man. And all that Los Angeles weather they're selling you on? It's not worth getting spanked in six by Golden State.
Brooklyn? Yeah, it gets a little cold, but as you're going to learn in May/July, it's a smoother trip to the end of the playoffs. I know you're tight with Sean Marks, and oh what's this?
Sorry, that was just the "Former Spurs Assistants" group chat. You remember those guys right? Man are they cool.
Anyways, think it over.
Look Klay, you've done it all man and you've been everywhere. I mean, China Klay is some of my favorite content over the summer. Did I mention we've got our own Chinatown here in New York?
Either way, you're on the way to ring number four bro. But wouldn't you like to win just one with your own team? I mean most guys credit Steph for the first two anyway…and then Draymond called Kevin Durant from the parking lot …
---
While this is fun and all, the All-Star weekend (among other events) is where "Super Teams" begin to collect.
Other teams and players representing those teams will have a more compelling argument. But for a player like D'Angelo Russell, and a team like the Brooklyn Nets, who've been down for the count since day one; why not?