There's a very specific way Jeff Gorton and the New York Rangers can hit the jackpot at the 2019 NHL trade deadline.
It's no secret. The New York Rangers are going to be big-time sellers at the NHL's Feb. 25 trade deadline. It started with Jeff Gorton's letter to the fans approximately one year ago and it continued at the 2018 deadline when New York's general manager stood by his sentiments by shipping out Ryan McDonagh, Rick Nash, Michael Grabner, and J.T. Miller.
Overall, the 2018 trade deadline was a success for the Blueshirts. Yes, New York plummeted down the standings, but they were able to recoup plenty of assets that furthered them in the rebuilding process.
This year, the Rangers will replicate exactly what they did last year. Expect them to trade some of their most talented players, and don't be surprised when they free-fall down to the basement of the NHL standings. Similarly to last season, this will ultimately help the Blueshirts in the grand scheme of things, as it should accelerate the rebuild.
While it's certainly sad to part with familiar faces, the Garden Faithful should also be excited, as they get to watch the assembling of the future-core right in front of their eyes.
Amongst the Boys in Blue, there are very few that are safe at this year's trade deadline. Mika Zibanejad, Filip Chytil, and Henrik Lundqvist make up the group that is almost guaranteed to stay on Broadway. At the other end of the spectrum, there are the goners. Mats Zuccarello, Kevin Hayes, and Adam McQuaid headline the cast of players that seems to be on their way out as I've previously discussed.
Then there's everybody in between. The Rangers won't be actively selling anybody outside of the aforementioned trio; however, guys like Chris Kreider, Vlad Namestnikov, and Pavel Buchnevich will be dealt if a team is willing to pay a fair price.
As an anonymous NHL executive stated, the Blueshirts are one-stop-shop for general managers. They've got plenty to offer: Rental players, guys with years remaining on their contracts, and youngsters. Jeff Gorton's phones will be busy come Feb. 25.
So we know whom the Rangers are going to trade, but now the question is what can they realistically expect to receive in return? Today I examine this year's market and look back at comparable deals from years past in order to get a better idea of what 2019 trade deadline haul might look like.
The chips have started to fall across the NHL, and this bodes well for the Rangers. All of the recent trades will help set the market for New York's assets, and it is clear that the Blueshirts will have the chance to hit the jackpot this February.
Kevin Hayes
The biggest acquisition thus far was Jake Muzzin, who was sent to the Toronto Maple Leafs. In return, the Los Angeles Kings received a first-round draft pick and two legitimate prospects. This is the same type of package that the Rangers will be targeting in a deal that would result in the departure of Kevin Hayes.
Obviously, the major difference between Muzzin and Hayes is the fact that Muzzin is a defenseman, while Hayes is a center. Additionally, Muzzin has another year remaining on his contract, whereas Hayes' deal expires at the conclusion of the 2018-2019 campaign. Because of these factors, this trade doesn't have all that many parallels with the Kevin Hayes situation other than the fact that both Muzzin and Hayes are extremely talented veterans. Despite the differences, I'd be shocked if the Rangers don't end up with a very similar yield when the time comes to trade number 13.
An exchange that involved forwards that could serve as a closer comparison is the trade from earlier this season that sent Nick Schmaltz to the Arizona Coyotes. Schmaltz is 22-years-old and is coming off a 52-point season. Chicago received Dylan Strome and Brendan Perlini. The former was the third selection in the 2015 draft, and the latter was a first-round pick from the year prior.
This was a solid trade for both squads. The difference between this deal and a hypothetical Hayes exchange is the fact that this was a change-of-scenery move. Both sides intend on keeping their new pieces long-term, and neither team is likely heading to the playoffs this season.
Lastly, there is one other unknown factor that will affect Kevin Hayes' market: The interest in Artemi Panarin and Mark Stone. Hayes is the third-most attractive commodity available behind Stone and Panarin. Teams will be reluctant to make an offer for Hayes prior to finding out the value of the NHL's superstars. This is because Hayes' value is relative to that of others. Gorton will probably be forced to wait until those situations unfold before he gains any clarity on Hayes.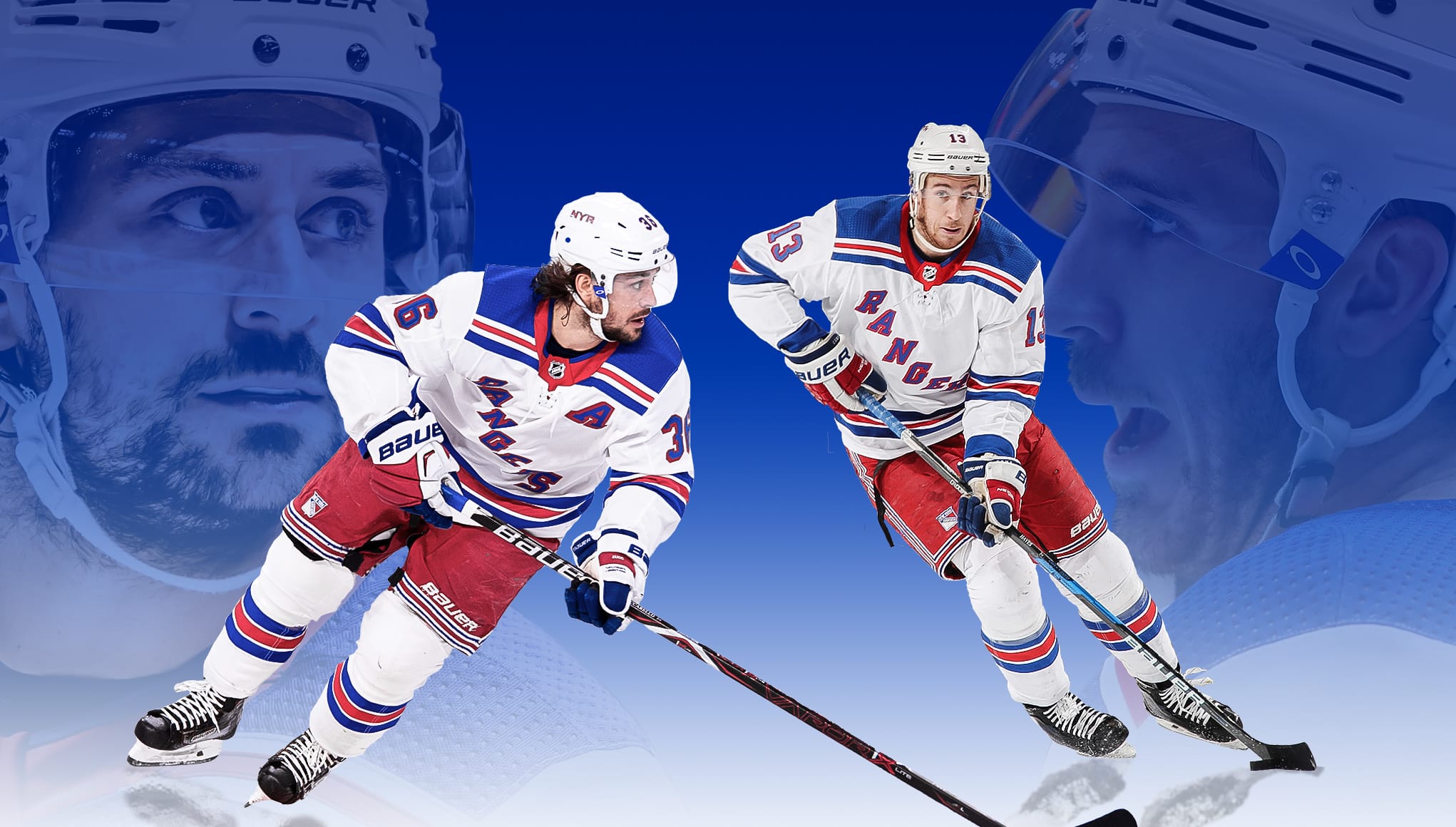 Mats Zuccarello
Many have questioned and speculated about what the cost of acquiring Mats Zuccarello will be. It looks as if the swap that sent Brian Boyle to the Nashville Predators will shed some light on what Jeff Gorton's asking price will look like.
Boyle was shipped from New Jersey to Nashville, and in exchange, the Preds surrendered a second-round draft pick. Some believe that Zuccarello is only worth a second-round pick, but I can assure you that the Rangers will receive more than that thanks to the job done by Ray Shero, the general manager of the Devils.
In dealing Zuccarello, Jeff Gorton should look to acquire either a second-round pick and a prospect, or a first-round pick. A return similar to that of the deal that sent Michael Grabner to New Jersey last season (Yegor Rykov and a second-round pick) would be acceptable, but I think Gorton can do even better. Only time will tell.
Adam McQuaid
When the Rangers move Adam McQuaid later this month, their goal will be to recoup something better than a fourth-round pick. The Blueshirts added the veteran defenseman prior to this season, and they sent a fourth-round pick the other way. Luckily, Jeff Gorton will certainly have the chance to capitalize on the market and receive a higher draft pick.
There are two comparable trades that were made earlier this year. The first was one that sent Alex Petrovic to Edmonton in exchange for Chris Wideman and a third-round pick. The other deal consisted of Jamie Oleksiak heading to Dallas and a fourth-round pick coming to Pittsburgh.
Based on these deals, Jeff Gorton can definitely obtain a third-round pick in a trade that involves McQuaid. Alex Petrovic and Jamie Oleksiak got similar returns, and I believe that McQuaid is a more valuable asset than the aforementioned two. While the on-ice performance of this trio is probably about equal, McQuaid's playoff experience, toughness, and reputation of being a great locker-room guy give him the edge in terms of trade value.
If Nick Holden was worth a third-round pick at the 2018 trade deadline, then McQuaid is certainly worth at least the same this year. Getting a fourth-round pick for the 32-year-old would be fine, but adding a third-round pick would be a win for the Rangers.
2019 Trade Deadline Outlook
The trade deadline is an exciting and unpredictable time in the NHL. We've seen some stars traded for relatively cheap, and we've also seen teams pay crazy amounts for grinders. It all depends on the trade market and who is available that season.
The 2019 trade market has been set. The deals that have already been made this season will serve as an outline for general managers as they put together deals over the coming weeks. Jeff Gorton will receive plenty of offers, but the key will be to create bidding wars and maximize the value of the Blueshirts' trade bait.
This year's deadline has the chance to be a turning point in the Rangers' rebuild. Not every trade is going to pay off, but Gorton's trade history should provide optimism. Draft picks and prospects acquired this February could become future stars. Now the Rangers' front office must execute on this golden opportunity.
Familiar faces and fan-favorites will be dealt, but the road back to Stanley Cup contention begins on Feb. 26.
Follow Brian Paget on TWITTER