The New York Jets are not interested in even entertaining the idea of trading young defensive tackle Leonard Williams.

The New York Jets are not interested in trading interior defensive lineman Leonard Williams.
Per Manish Mehta of the New York Daily News, one Jets source said "it would be stupid" to trade the 24-year-old Williams.
The lone source, whoever he or she is, is correct. Still on his rookie deal (despite the giant $14.2 million cap hit upcoming), Big Cat's value has never been lower. Floating his name in the unforgiving player trade market would (most likely) equal horrid returns.
Williams, 24, is coming off a 16-game slate that saw him tally five sacks, 20 quarterback hits, 11 tackles for loss, two pass deflections, and 42 total tackles.
The giant elephant in the room is newly-minted defensive coordinator Gregg Williams, whose 4-3 defense will bring a welcomed change for Williams.
Leo spoke about the potential coaching change prior to the official defensive hire.
"I feel like it will impact my decision when that comes," Williams told the News at the time. "But the fact that I don't know if there's going to be a coaching change or I don't know if there's going to be a (new) contract… I don't know what's in the store for the future, so I can't (predict)."
Right now, the 3-4 to 4-3 switch is a bit overstated by way of Williams's actual bump. With so much 11 personnel running the NFL's base packages, Williams is extraordinarily familiar with the 3-technique. He played the outside shade of the offensive guard even in the 3-4 base.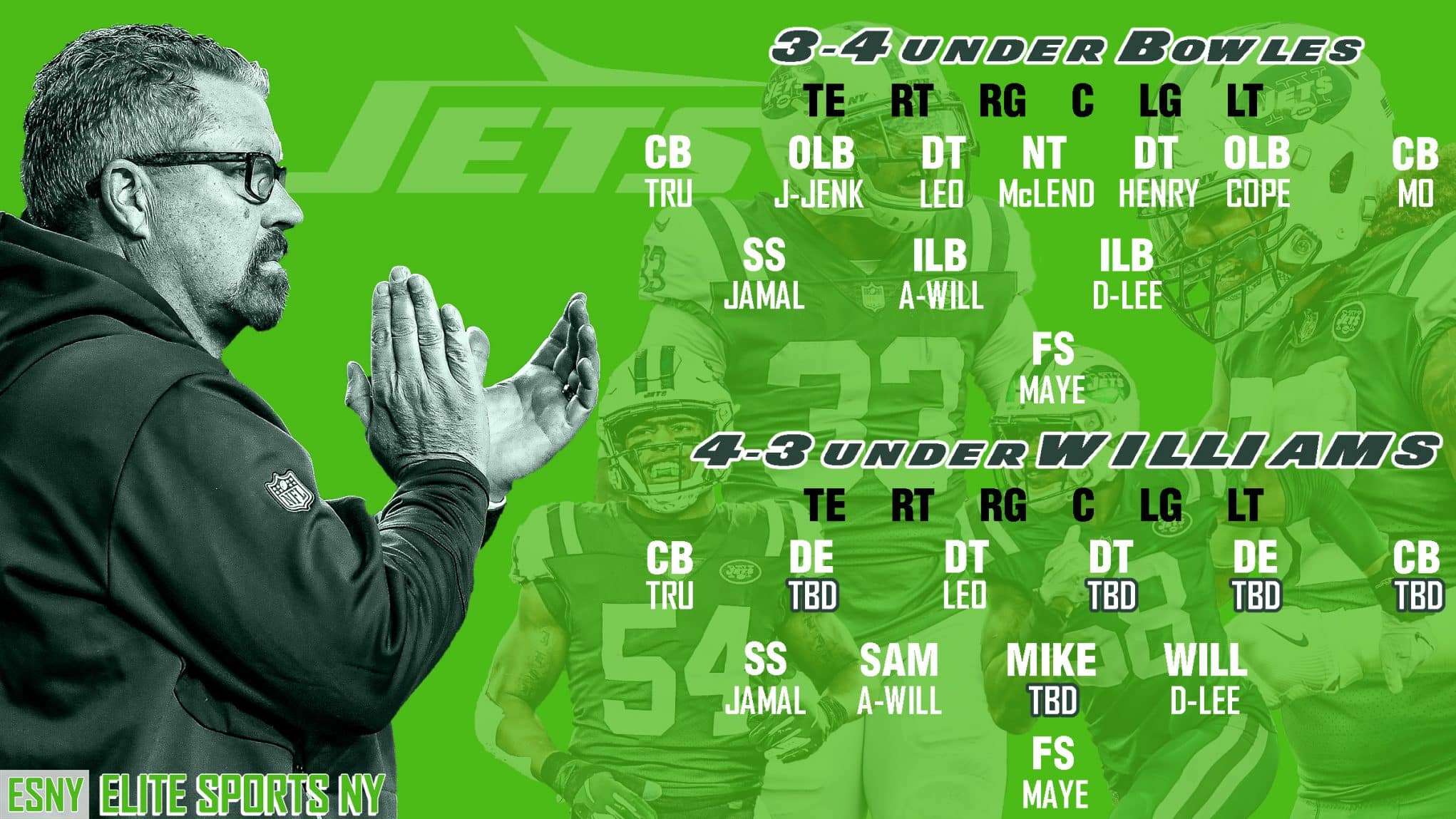 What's required is not scheme. Instead, an actual edge presence on both sides is the ticket to lifting Williams off the ground.
Sure, Gregg (Williams) can do much more for Leo (Williams). With an attacking, Buddy Ryan-like zone-blitzing scheme on a regular basis, that 3-technique spot will, no doubt, showcase as a more concrete placement for the USC product.
But not until the edges are taken care of—seemingly lifting the squad's personnel in that area from the 32nd ranked spot in the league—will Leonard Williams truly take off and/or match his 2016 Pro Bowl campaign.