Longtime New York Jets center Kevin Mawae got his Canton call on Saturday, along with two defenders who wore green late in their careers.

On Super Bowl weekend, the long-eliminated New York Jets still managed to leave their mark.
Three former Jets are headed to the Pro Football Hall of Fame, the trio headed by center Kevin Mawae, one of the most prominent blockers in team history. Secondary defenders Ty Law and Ed Reed will likewise join him.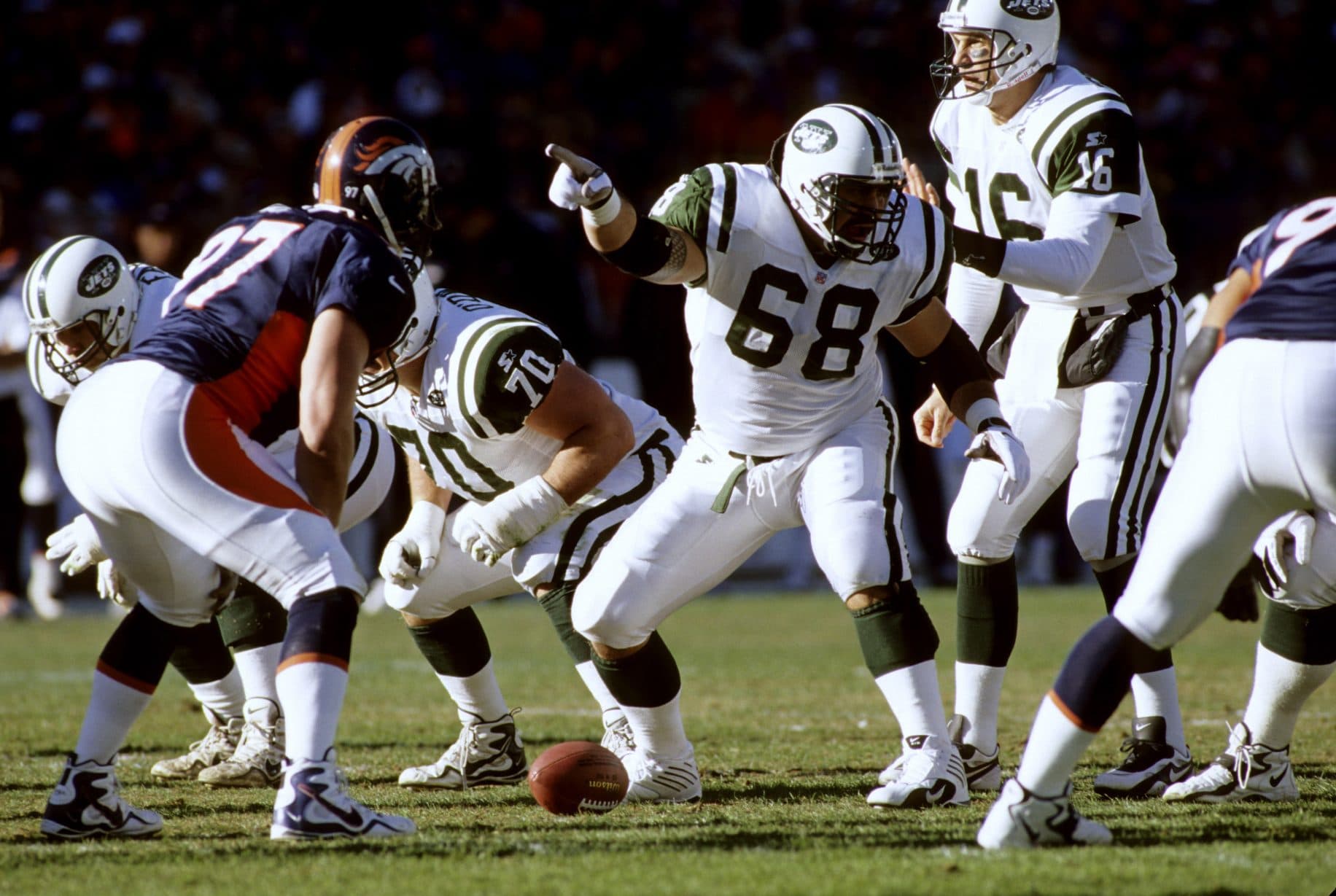 Mawae, 48, joined the Jets in 1998, previously spending four seasons with the Seattle Seahawks. The Louisiana State University helped provide a much-needed jolt to a sputtering Jets offense, as they jumped from 22nd in total offense to fourth upon his arrival. His debut in green ended with the Jets' first division title since 1969, as well as an AFC Championship Game appearance.
Further Jets accomplishments included five first-team All-Pro nominations (1999-2002, 2004), six consecutive Pro Bowl appearances (1999-2004), and 177 consecutive starts. Mawae was released by the Jets in 2006, lasting four more years in the league with the Tennessee Titans. Mawae is the latest name to be inducted into the New York Jets Ring of Honor, enshrined in 2017. He also a part of the NFL's 2000's All-Decade Team. Behind Mawae's blocking, new Hall of Fame comrade and fellow former Jet Curtis Martin posted the best numbers of his career, including a personal best 1,697 yards in 2004, leading the league.
Mawae will also be remembered for his work off the field. Joining the executive board in 2002, Mawae was named president of the NFL Players Association six years later, serving a pair of two-year terms, even after his retirement. He would enter the realm of coaching in 2016, serving as an assistant on the Chicago Bears' staff. Currently, Mawae is an offensive analyst with Arizona State University.
Though best known for his exploits with the rival New England Patriots, Law posted one of the best seasons of his career with the Jets in 2005. He served as a rare silver lining in a 4-12 season, intercepting a career-high 10 passes, one of which was returned for a touchdown. The Jets were forced to release Law for salary cap reasons after the year, but he returned in 2008 in between terms with the Kansas City Chiefs and Denver Broncos.
2005 was the second time Law led the league in interceptions, also doing so with the Patriots in 1998. Law also earned three Super Bowl titles in New England, famously returning a Kurt Warner pass back for a touchdown in the Patriots' first championship win in 2002.
Reed spent part of the final year of his career with the Jets, reuniting with then-head coach Rex Ryan in 2013. The pair had recently worked together in Baltimore, where Ryan had served as defensive coordinator. He ended his career on the best of notes in New York, intercepting three passes over the final four games.
Like Law, Reed is part of the secondary on the NFL's All-2000's team. In a career primarily spent with the Ravens, Reed holds the NFL record more most yards gained via interceptions (1,590), as well as the longest interception return in league history (107 yards).
Other members of the 2019 Hall of Fame class include cornerback Champ Bailey, Denver Broncos owner Pat Bowlen, Dallas Cowboys executive Gil Brandt, tight end Tony Gonzalez, and safety Johnny Robinson. The group will be inducted in a ceremony at the Hall of Fame in Canton, Ohio at a yet-to-be-determined date this summer.
Follow Geoff Magliocchetti on TWITTER