Despite the team's current seven-year Super Bowl drought, the New York Giants hold four distinguished Super Bowl records.

Unfortunately for New York Giants fans, their team didn't come close to making it to their sixth appearance on Super Bowl Sunday. But despite this Super Bowl drought, fans can take pride in the fact that the Giants are the only franchise to win a Super Bowl in each of the last four decades. Furthermore, they hold four distinguished Super Bowl records.
Oddly enough, the four records the Giants have come from each of their Super Bowl victories.
In honor of Super Bowl week, here are those four records.
Highest completion percentage (88 percent — minimum 20 attempts) — Phil Simms — Super Bowl 21
Phil Simms had the best game of his career in the biggest game of his career. He led the Giants to their first Super Bowl victory defeating the Denver Broncos 39-20 in Super Bowl 21.
Simms earned MVP honors by completing 22-of-25 passes for 268 yards and three touchdowns. With the Giants trailing 10-9 at halftime Simms saved his best for the second half as he completed all 10 of his second-half pass attempts. His completion percentage of 88 percent is still a Super Bowl record to this day.
Most completions to start a Super Bowl (Nine) —Eli Manning — Super Bowl 46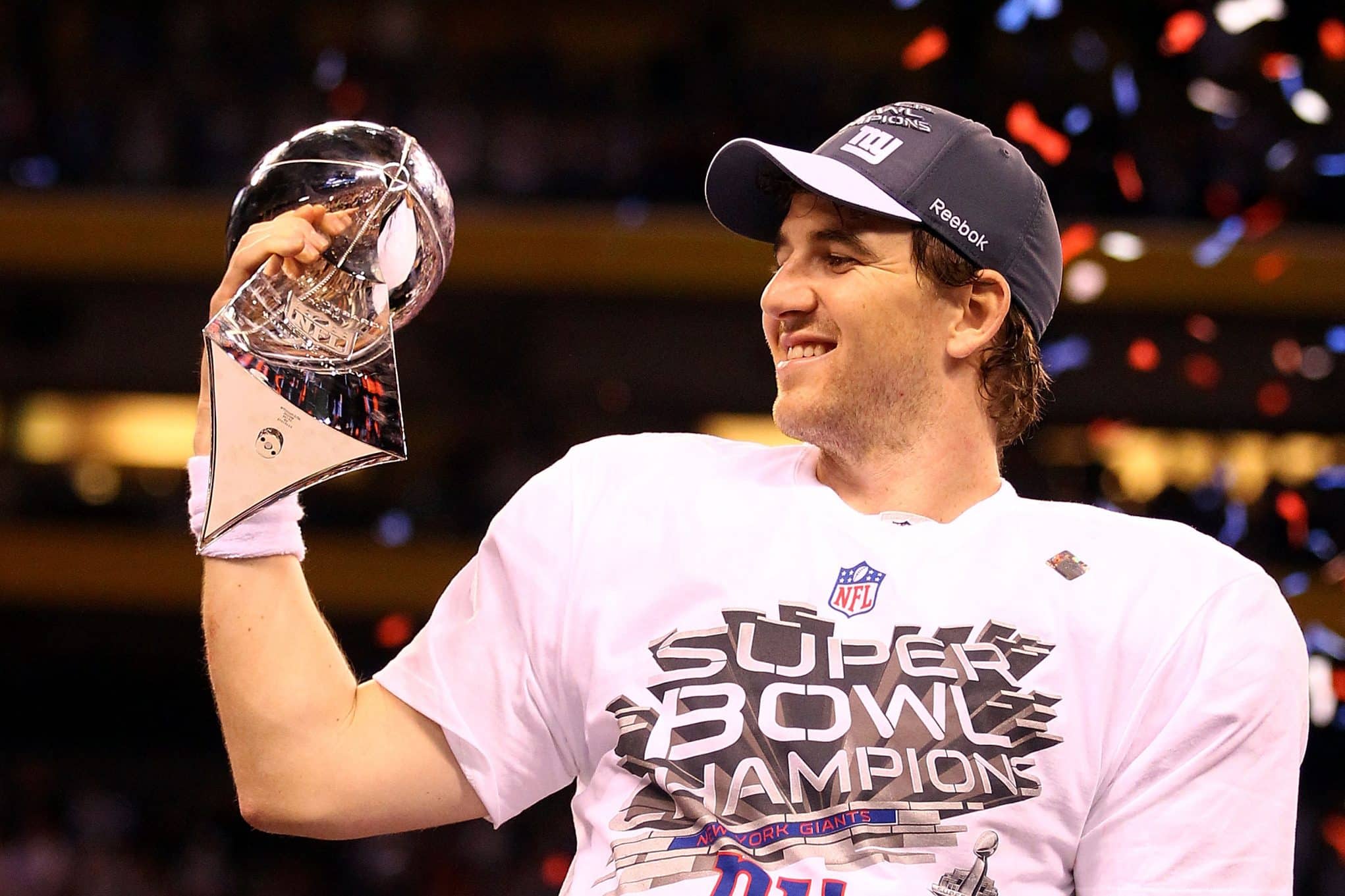 While Eli Manning is best known in Super Bowls for his 4th quarter heroics against the Patriots in Super Bowls 42 and 46, it's how he began Super Bowl 46 that produced a record.
Manning began the game red hot completing his first nine passes for 77 yards and a touchdown. His nine completions to begin a game remains a Super Bowl record. Manning would finish the game completing 30 of his 40 passes for 296 yards and a touchdown earning his second MVP award.
Most time of possession (40 minutes 33 seconds) — Super Bowl 25 
The Buffalo Bills and their high-powered, no-huddle offense came into Super Bowl 25 averaging 47.5 points per game in their two playoff wins. So head coach Bill Parcells and his coaching staff devised a plan that the best defense against the Bills offense was to play keep away.
The Giants implemented a ground and pound technique which resulted in long clock eating drives that were spearheaded by Ottis Anderson who ran the ball 21 times for 102 yards and a touchdown on his way to becoming Super Bowl MVP.
On the first drive of the second half and the Giants trailing 12-10, the Giants went on a 14 play 75-yard drive that consumed nine minutes and 29 seconds. That drive helped pave the way to victory and to a Super Bowl record of 40 minutes and 33 seconds of time of possession.
Longest time of possession on one drive (9 minutes 59 seconds) — Super Bowl 42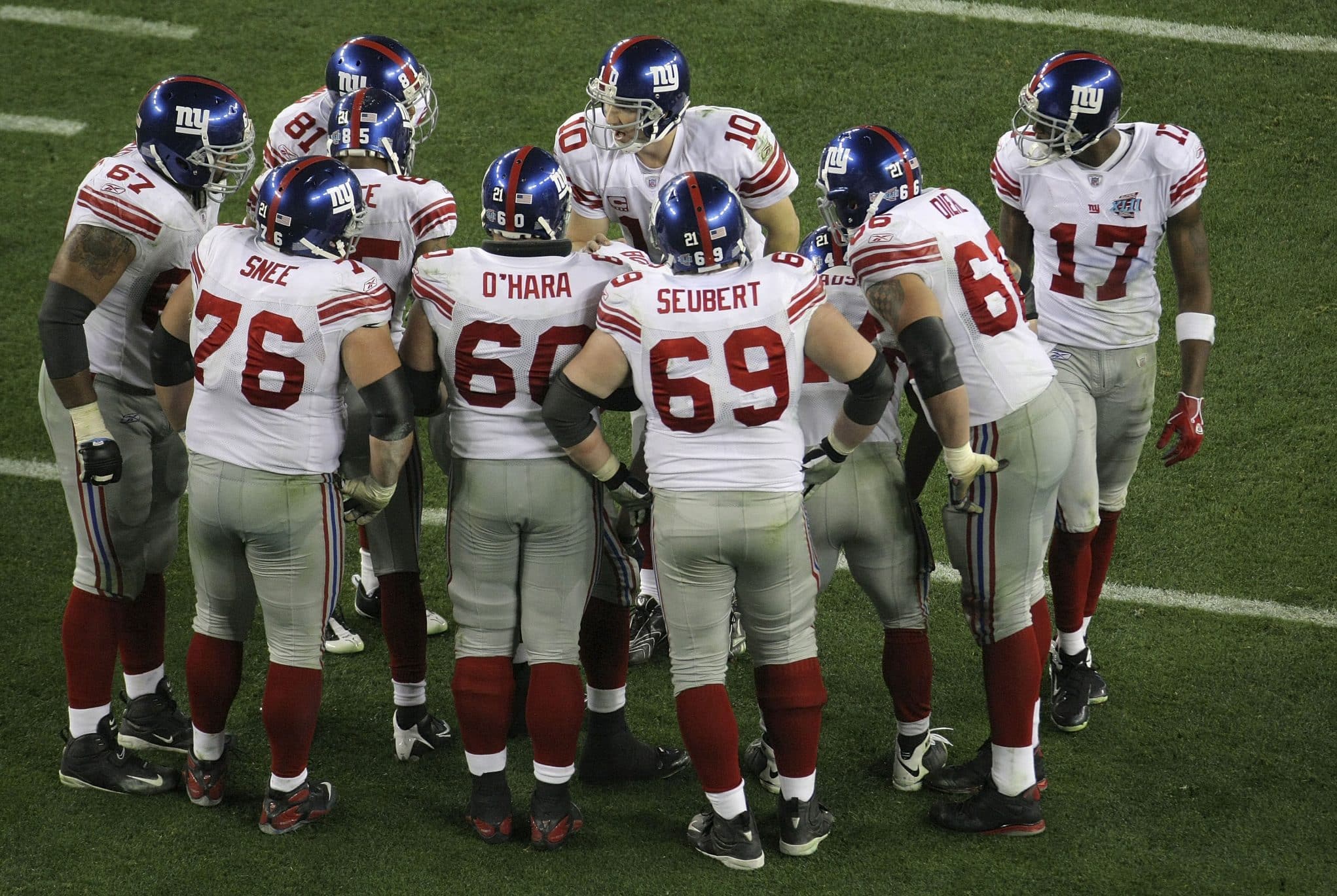 On the first drive of Super Bowl 42, the Giants implemented a similar strategy to what the Super Bowl 25 team did. They played keep away from the high powered 18-0 New England Patriots who scored a then NFL record 589 points in the regular season.
The Giants started the game on a 16 play 63-yard drive that culminated in a Lawrence Tynes 32-yard field goal. The drive took nine minutes and 59 seconds which still stands as the longest time of possession drive in Super Bowl history.