If the New York Jets are going to return to prominence, they could do far worse than emulating the Los Angeles Rams.

If you're able to time travel back to Nov. 13, 2016, do not inform patrons at MetLife Stadium that one of the two combatants on the field that day will be a Super Bowl squad in two seasons. You'll probably get a lifetime ban for public intoxication.
On that unusually warm afternoon, the New York Jets and Los Angeles Rams played to a 9-6 decision, a score perhaps more appropriate for the Mets and Dodgers. The teams entered with three wins each, both destined to continue lengthy playoff droughts. Los Angeles eventually escaped from East Rutherford with a victory, one that wound up being the last in head coach Jeff Fisher's tenure.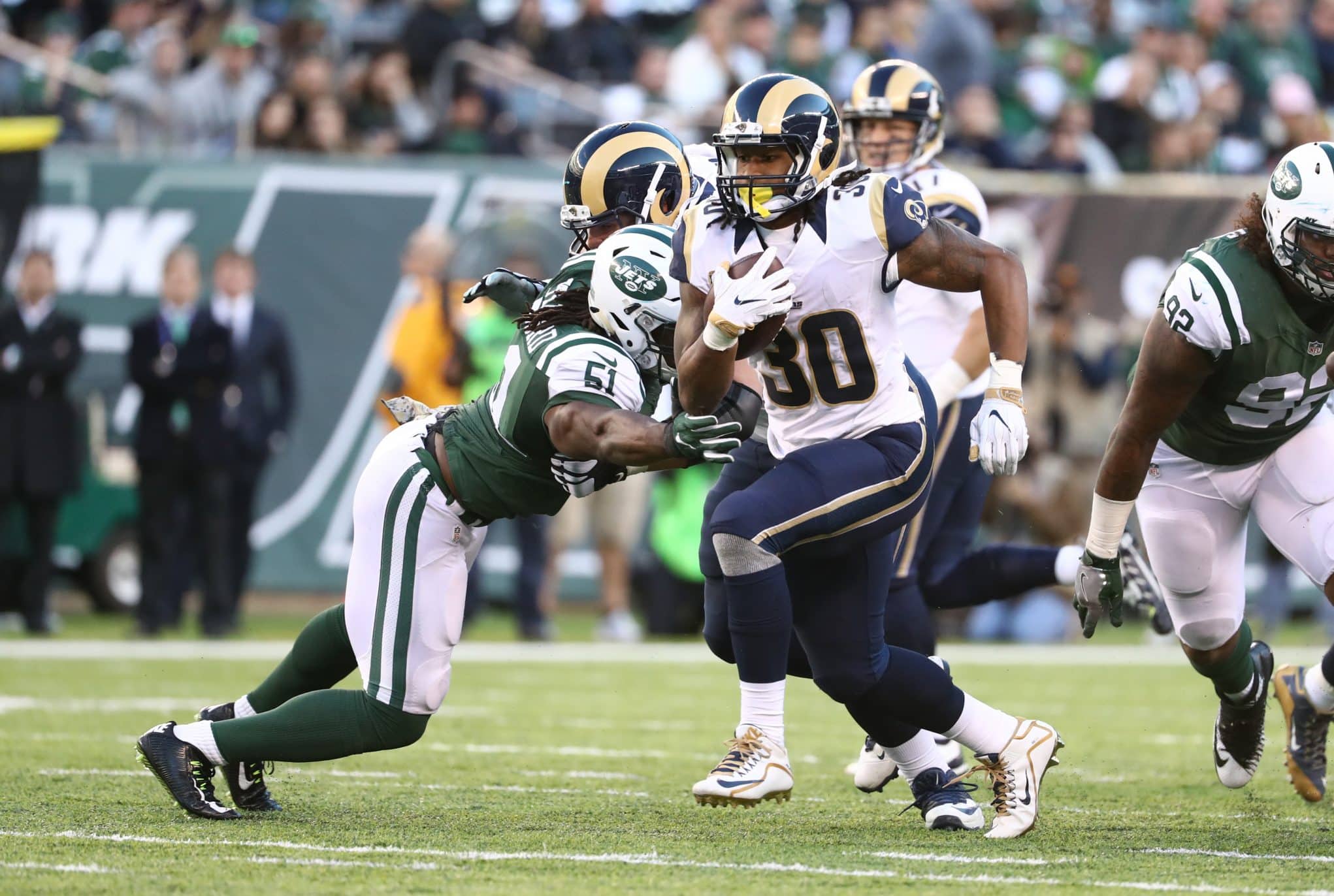 Two seasons later, the Rams are preparing for Super Bowl 53 in Atlanta. The Jets somehow got worse, following up back-to-back five-win campaigns with a 4-12 tally.
New York and it's green faithful will undoubtedly be rooting for the Rams on Sunday (6:30 p.m. ET, CBS). Not only would a Rams victory send the hated New England Patriots home disappointed, but it would provide hope through the completion of a Los Angeles process—one the Jets would be wise to imitate.
The comparisons all begin with the men under center. Sunday's starter Jared Goff did not play in that November 2016 meeting. It was, to date, his final game watching from the sidelines. Case Keenum threw for 165 yards in the victory, but Goff was inserted a week later against Miami.
Like the first half of Sam Darnold's rookie season, Goff's first taste of the NFL was most sour. In seven starts, all losses, Goff cracked 200 yards only twice, and threw five touchdown passes, three of which came in one game. Darnold's first starts were likewise filled with grief, as he led the NFL in interceptions for a majority of the year.
Over the offseason, the Rams built their team to suit Goff. Fisher was let go before the season even ended. Sean McVay was named the head coach. Matt LaFleur, who oversaw Matt Ryan's finest season in 2016, was hired to oversee the offense. Robert Woods, a second-round project in Buffalo was brought in to give Goff a reliable target to develop chemistry, while the draft yielded Gerald Everett, Cooper Kupp and Josh Reynolds in the middle rounds. Goff built chemistry with his receivers over a strong preseason and guided the Rams to their first postseason berth since 2004.
Patience is the key when developing franchise quarterbacks. An NFL world that is fueled by instant gratification was quick to call Goff a bust, but now he's the NFC's starting quarterback in the Super Bowl. The Jets are hoping Darnold's final four games, in which he tallied a 99.1 passer rating, 64 percent completion rate, and six-to-one touchdown-interception ratio, are a sign of things to come.
The Jets have likewise tailored their new leadership group to tailor to a growing offense. Adam Gase can be called many things, but the Jets see him as an offensive mind that will serve as one of Darnold's most important nurturers. Between that and the raw talent Darnold has shown on both the amateur and professional levels, the Jets can enjoy a similar sophomore surge to the one Goff displayed on the other side of the country.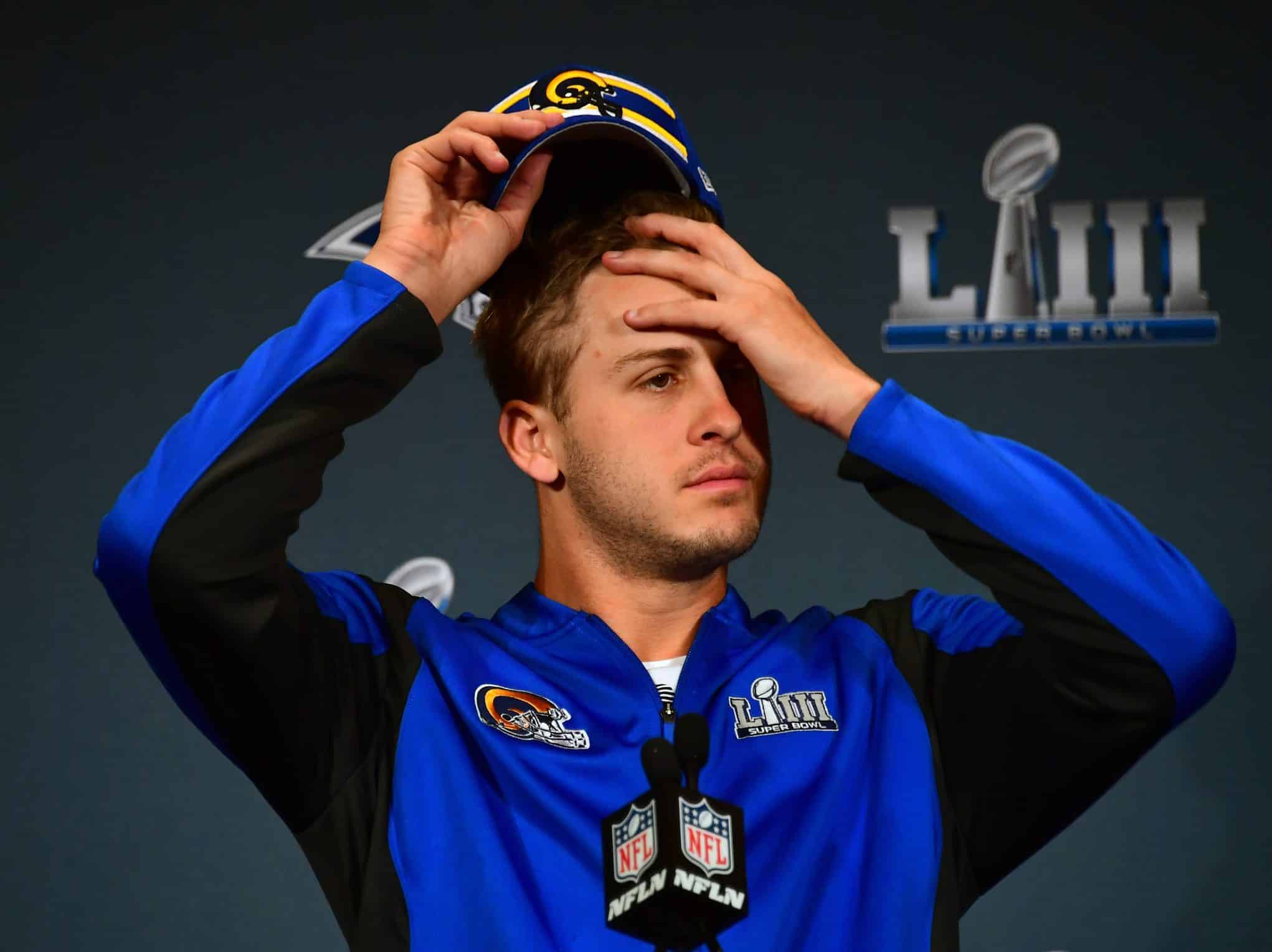 New York has a fortune to spend this offseason, blessed with over $100 million in cap space. Like the Rams before them, they need to spend that money wisely. They got off to a good start in that regard, welcoming back Quincy Enunwa, one of the Darnold's favorite targets on a $36 million extension that keeps him in green for the next four seasons. The Rams likewise made a major re-signing that plays into their quarterback's success, triumphs that go beyond the thrower.
While letting flashy names like Trumaine Johnson and Sammy Watkins walk, the Rams inked center John Sullivan to a two-year deal. An offensive lineman in his 30s, bringing back Sullivan wasn't a move of the highest profile, but gave both Goff and a multi-faceted run game a reliable blocker. Assisting Sullivan was a combination of familiar homegrown talent, as second-round guards Rob Havenstein and Rodger Saffold line up next to him on the inside, and a crucial add from elsewhere, one that serves as a source of regret for New York's other gridiron squad.
The Giants' loss can serve as the Jets' lesson. Whereas Big Blue declared they didn't need the services of lauded tackle Andrew Whitworth, the Rams pounced and enjoyed the services of one of the best blockers in the league. Whitworth earned both Pro Bowl and All-Pro honors, and served as the team's veteran offensive leader. Even when both Todd Gurley and understudy Malcolm Brown went down to injuries, the Los Angeles blocking didn't lose a beat with CJ Anderson taking over. The open holes played especially big in the divisional playoff round against Dallas, when a strong Cowboys defense failed to contain the Rams' run game.
With a young offense in tow, a sense of youth that goes beyond the quarterback, the Jets need to replicate this plan in their offseason splurging. Blocking help, including the aforementioned Saffold, is available in free agency. Much as they're lured by the temptation of flashy names (i.e. Le'Veon Bell), the Jets need to take care of the crucial needs, ones that make a young offense as comfortable as possible in a league dominated by that side of the ball.
In their quest to end their own playoff drought, third-longest in the league at eight seasons, the Jets have already begun to duplicate the Rams' defensive ideas. Both units currently showcase an athlete that heads up their position group, harassing opposing quarterbacks in different ways. Aaron Donald mans up the defensive line in Los Angeles, while Jamal Adams patrols the secondary for the Jets. Each as a mentor filled with character and experience to help them out.
Shortly after he gained a long-awaited ring at the helm of Denver's powerful defense, Wade Phillips went California dreaming alongside McVay. His prowess has given the Rams a rare weapon in today's league: defense. Phillips' work in turning the Rams' defense into one of the league's top groups has earned praise from Bill Belichick—the rarest of accomplishments. Some viewed the comments of the Patriots' head coach on Super Bowl media as backhanded, but the fact such an opponent drew lengthy positivity from the normally grim Belichick is monumental in itself.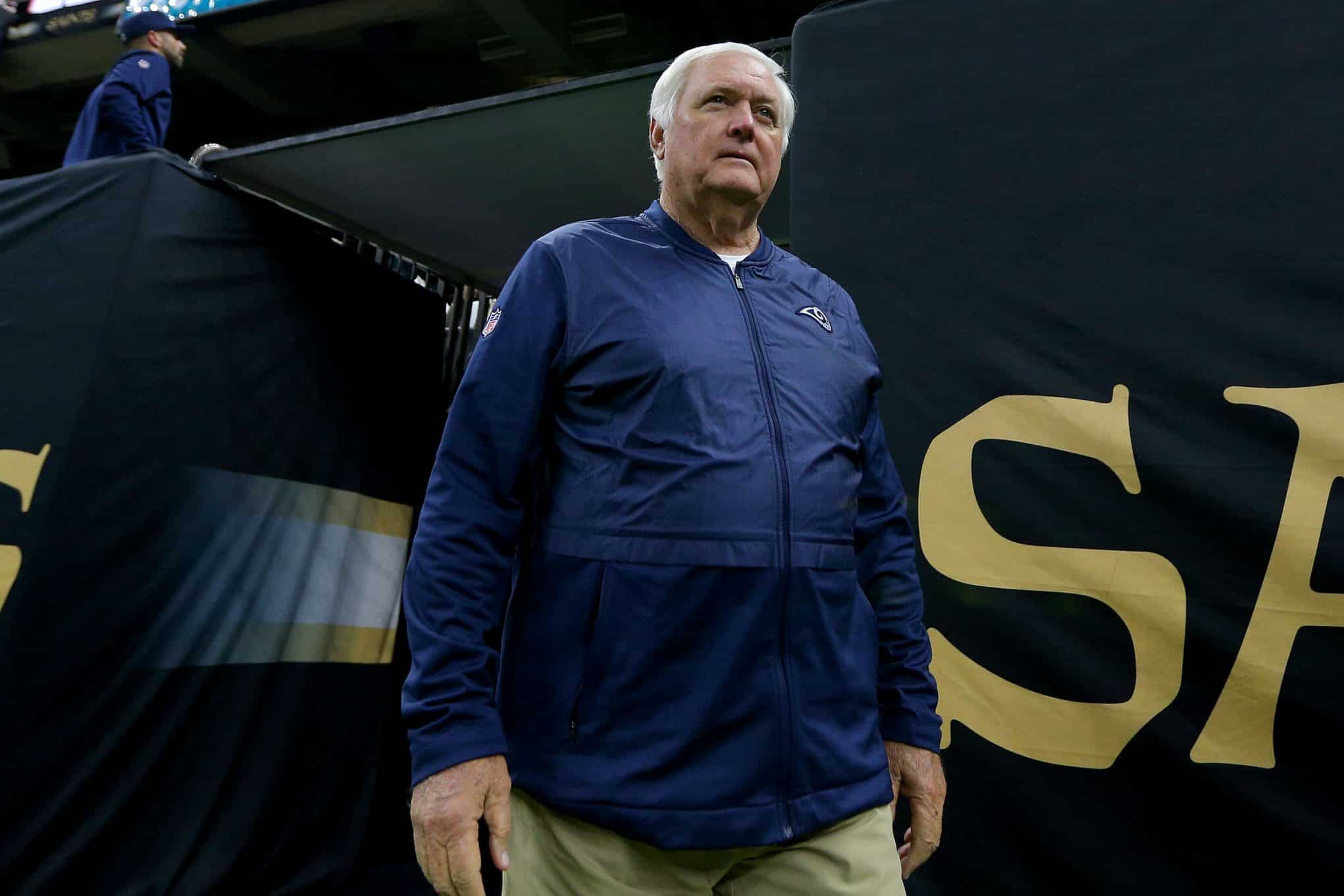 "I've certainly changed a lot in the last 30 years, schematically. Wade really…hasn't," Belichick said, according to Pro Football Talk's Mike Florio. "You've got to give him credit for that. The system has lasted. I mean, really, this is part of his dad's system that he's developed and adapted and developed there. I mean, I have a ton of respect for what he's done and how he's done it over every different kind of offense you can see."
In green, the fiery Gregg Williams may completely differ from Phillips' laid-back personality. But, like Phillips, he has experience as an NFL head coach. He has the trust of his defenders, able to delve into speeches out of the ordinary realm of speaking to get them motivated. If the Jets are going to break out, having help in stopping powerful offenses like that of the Patriots, or what Josh Allen has brewing in Buffalo, a strong defense will be.
Armed with Williams and spending money, the Jets believe they're on the cusp of gaining shutdown powers again.
The key for the Jets and their fans will be curbing their fledgling enthusiasm for 2019. The Rams were able to turn things around quickly, and the Jets are capable of doing the same. Having said that, there's plenty to work on moving forward, as well as the outside issue of a division that's only trying to get better. Expecting a conference banner next season is a little too much to ask for, but if they follow the Rams' example, prosperity can come sooner rather than later.
Right now, the only things the Rams truly have in common with the Jets are a quarterback from a prominent California school and a major market. The more the Jets match, the better.
Follow Geoff Magliocchetti on TWITTER