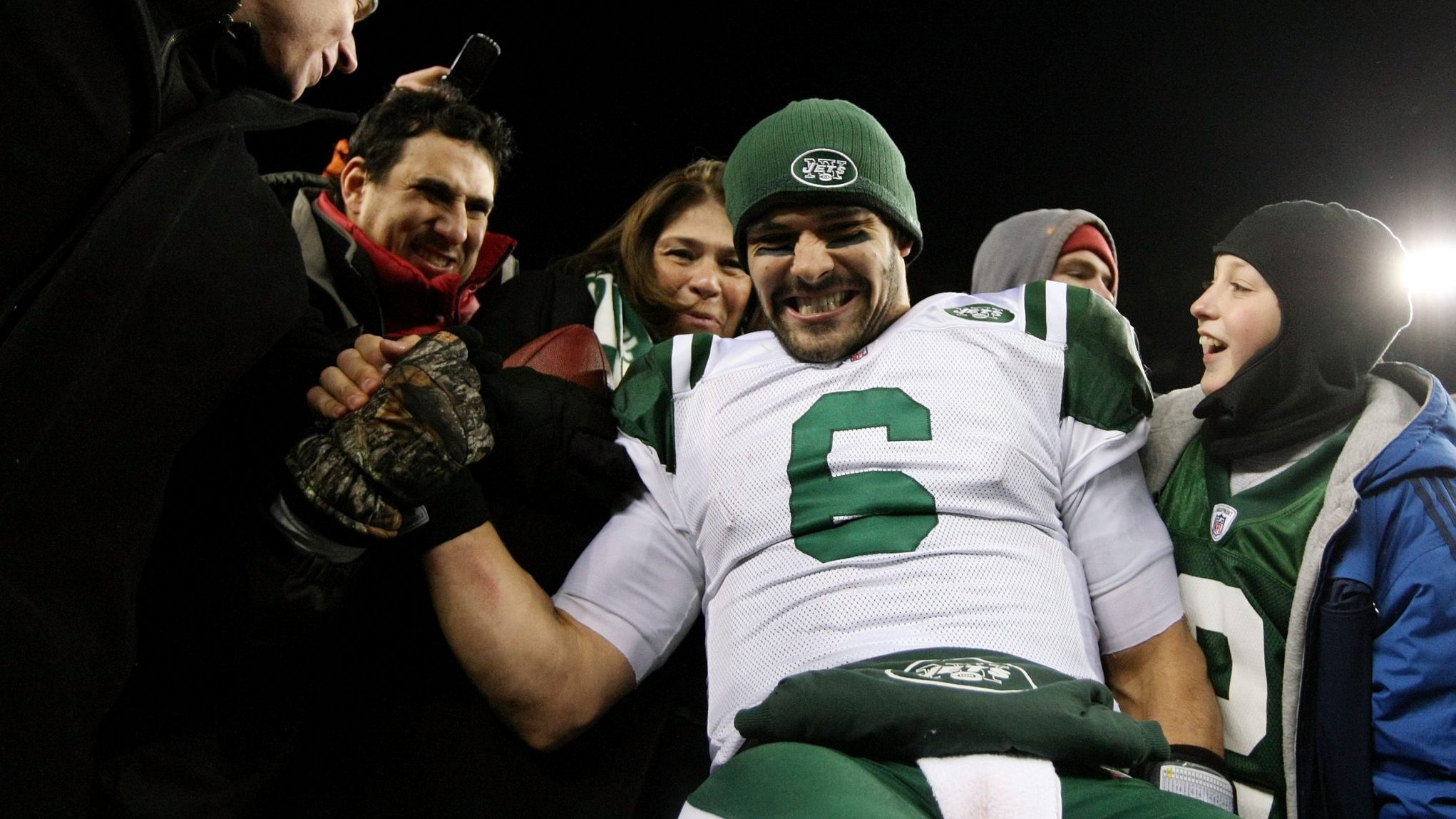 According to a spoof posted on Twitter, former New York Jets quarterback Mark Sanchez is the one to thank for Tom Brady's road success.

It's Super Bowl week! Find out who helped Tom Brady win the AFC championship on the road to get back to the big game. #deadserious pic.twitter.com/Gw0ti8dEdI

— GOAT Farm Media (@GOATFARMMEDIA) January 28, 2019
In earning a road victory in the AFC Championship Game, it appears Tom Brady might've had a little help from his New York Jets friend.
In the AFC Championship Game Brady led his New England Patriots to a 37-31 overtime victory over the Kansas City Chiefs to advance to Super Bowl 53. Somewhat surprisingly, it was only the fourth road playoff victory in Brady's illustrious playoff career. That tally now ties him with none other than Mark Sanchez, a former Jets first-round quarterback, now a reserve quarterback with the Washington Redskins.
If a recent short film posted on Twitter is to be believed, Brady turned to Sanchez himself for help in getting past the Chiefs.
In a video posted by GOAT Farm Media, a small production company with about 100 Twitter followers, Brady's postgame press conference is filtered with questions from a faux reporter, who asks the New England quarterback what it's like to tie Sanchez in road playoff wins.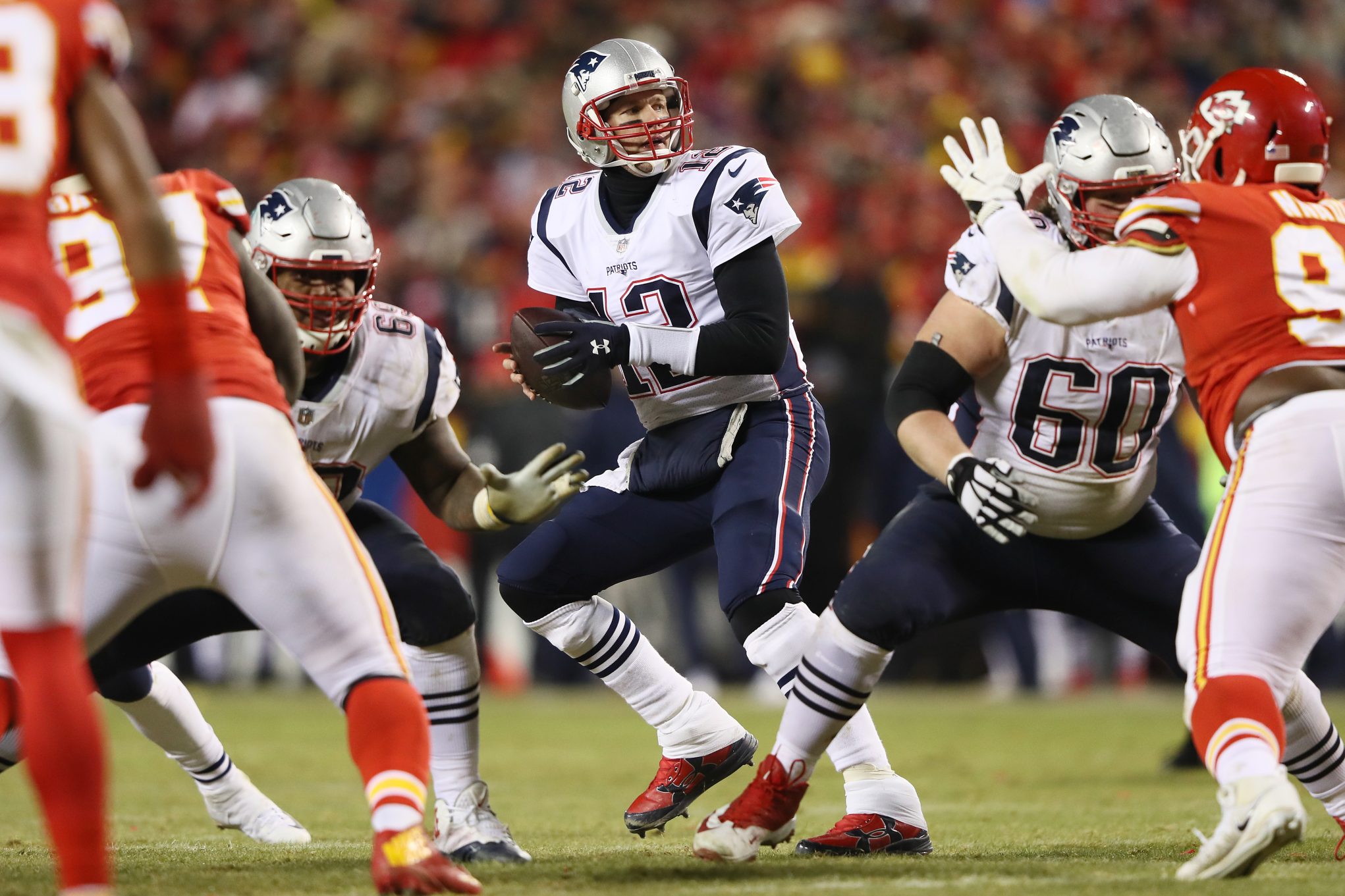 The scene then cuts to Sanchez's office, which is labeled "Road Playoff Win Guru". An actor who is clearly not Brady enters and inquires about road playoff help. The face of "Brady" is obscured by various items on Sanchez's desk. Sanchez eventually agrees to help, on the condition he gets Super Bowl tickets upon Brady's victory. The ex-Jets quarterback takes several self-jabs at himself, referencing the infamous "Butt Fumble" and his former head coach Rex Ryan.
While Sanchez's career has deteriorated from his first-round billing, Jets fans remain grateful for his performances in the 2009 and 2010 playoffs. The latter postseason featured an unexpected postseason victory over Brady and the Patriots in the AFC Divisional Round. To this day, it's the last time the Patriots have been prevented from reach at least the AFC Championship round.
Brady might need Sanchez's help one last time, as Sunday's Super Bowl (6:30 p.m. ET, CBS), the ninth in which he will partake, takes place at Mercedes-Benz Stadium in Atlanta. They'll take on the Los Angeles Rams in a rematch in of Super Bowl 36.
Follow Geoff Magliocchetti on TWITTER