This offseason, New York Islanders director of goaltending Mitch Korn was tasked with turning around the team's fortune in net. He has already succeeded.

For several weeks this summer, the New York Islanders eagerly awaited as goaltending guru Mitch Korn mulled his future.
Korn, 61, had been the goaltending coach for the Stanley Cup-winning Washington Capitals under Barry Trotz, who left to take the Islanders' job on June 21. The two had worked together since 1998, first with the Nashville Predators, and then with the Capitals.
The Islanders were eying Korn from nearly 250 miles away.
This summer, the Islanders were determined to pry Korn away from the Capitals. This was no easy task, as Korn was more than welcome to stay in Washington and had built a rapport with Braden Holtby and the rest of the goaltenders.
In the end, Korn decided to join the Islanders' staff as director of goaltending.
It's not often that a team celebrates the arrival of an assistant coach, but in Korn's case, the Islanders had the fortune of adding one of the most acclaimed instructors in league history. Korn has been called many things over his 28-year NHL career, among them "genius" and "wizard."
The Islanders hoped that Korn would be able to work some magic on Robin Lehner and Thomas Greiss. In a storied career spanning nearly three decades, Korn has built a reputation as one of the very few coaches who could get something out of any player.
Over his career, Korn has mentored hundreds of goaltenders, including Dominik Hašek, who earned the nickname "The Dominator" due to his historic and unorthodox play. Hašek won the Vezina Trophy, given to the best goaltender in the league, an astounding six times.
In addition to Hašek, Korn has coached a number of other successful goalies, including Tomáš Vokoun, Pekka Rinne, Braden Holtby, Carter Hutton and Scott Darling. He has also mentored a number of goalies who have gone on to become coaches or scouts themselves.
One of Korn's disciples won the William M. Jennings Award, given to the goaltender who played at least 25 games for the team with the fewest goals scored against it, in both Buffalo (Hašek and Grant Fuhr) and Washington (Holtby).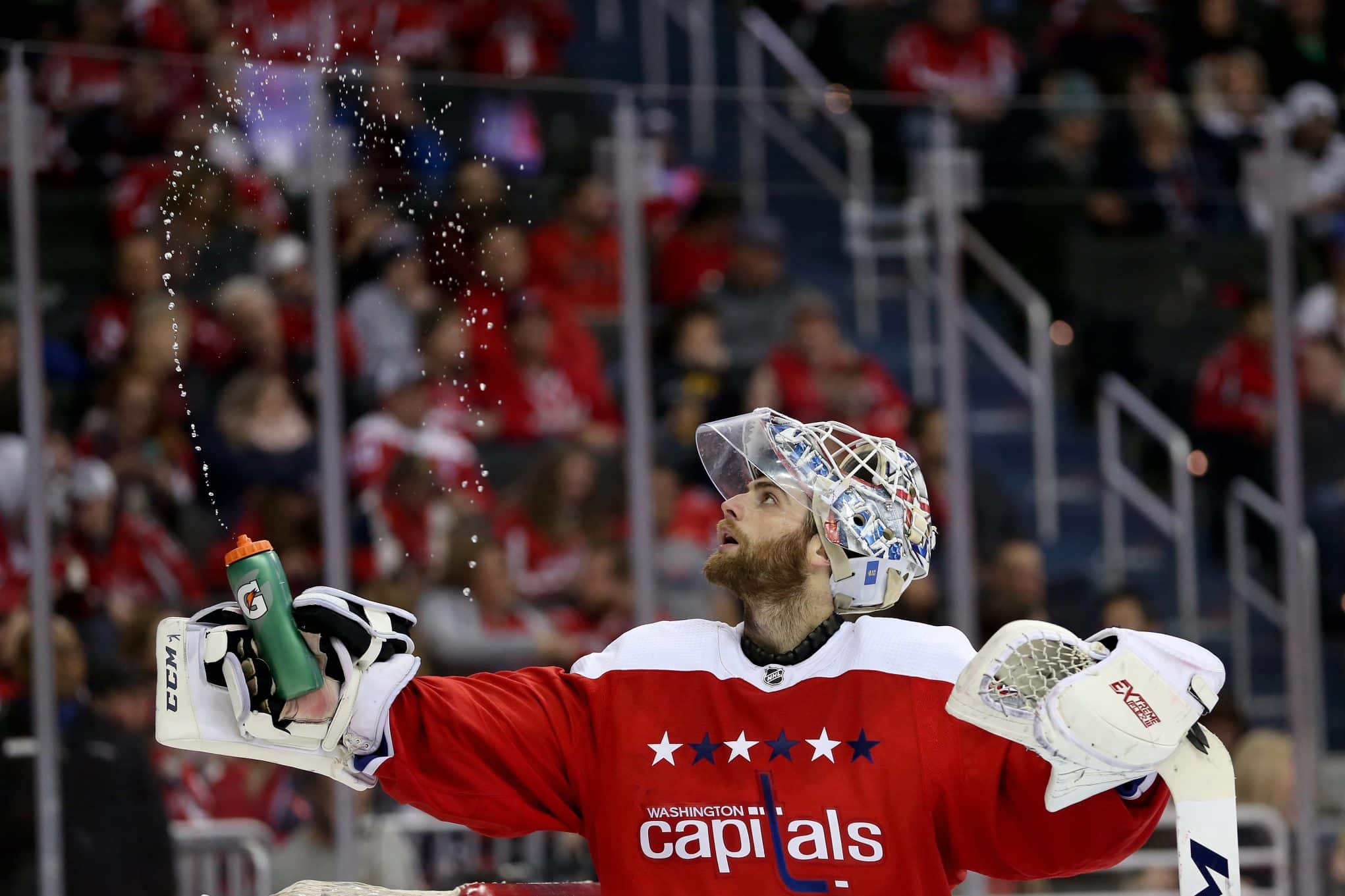 Korn has had a hand in the development of so many successful goaltenders that Trotz nicknamed them "Children of the Korn," in appreciation of his body of work and acknowledgment that they would be the next generation to spread his teachings.
This season, the Islanders are becoming the next generation of Korn children.
Robin Lehner was signed by the Islanders in July to a one-year, $1.5 million contract. In an article for The Athletic, Lehner wrote that teams were "hesitant because I had a reputation." One Buffalo Sabres confrère told Dan Petriw of Isles Buzz that Lehner is a "talented lazy psychopath."
Over the years, Lehner had earned a reputation for being mercurial and abrasive. He was prone to taking his frustrations out on opposing players, including in a highly-publicized incident that ended in him grabbing Michael McCarron by the helmet and staring down Ben Scrivens from the opposite end of the ice. For his death stare and combativeness, Lehner has earned the moniker of a 'viking.'
For all his struggles with his temper, Lehner had also struggled to perform for the Buffalo Sabres. Last season, he went 14-26-9 with a .908 save percentage and a 3.01 goals-against average. The Sabres could have brought him back on a cheap, one-year deal, but they opted not to.
Instead, Lehner ended up signing with the Islanders. He got the call from Lou Lamoriello, who ended up sitting down with him for two meetings. "[L]ooking back now, those meetings became some of the best moments in my life," Lehner would later write.
The hesitation stemmed in part from Lehner's adventurous offseason, which included detailing his fight with addiction and bipolar diagnosis for the first time. Lehner had been battling "self-medication and thoughts of suicide," so in April of 2018, he checked himself into the Meadows in Arizona, where he was treated for his problems.
The road wasn't easy for Lehner, but by the time he signed with the Islanders, he was sober and clean.
"The Islanders were ready to take a chance with me," Lehner wrote. "I was so relieved that I could start a new chapter. When I was finally offered the deal, I was so happy. I finally had someone who believed in me, now sober."
Thomas Greiss was one of two goalies already on the roster when Lehner was signed. The 32-year-old had struggled in 2017-18, posting a league-worst 3.82 goals-against average in 27 games. Originally signed to a three-year contract with an average annual value of $3.3 million, there were murmurs that the Islanders might cut Greiss lose and go with a different backup goaltender for the upcoming season.
In the end, the Islanders stuck with Greiss and brought in Lehner on a one-year, 'prove-it' deal.
Improving the Islanders' goaltending was a tall order for Korn. Lehner and Greiss were fledgling goalies coming off disastrous seasons, and Korn only had a couple of months before the puck dropped again on Long Island.
Quickly, Korn and Islanders goaltending coach Piero Greco got to work. In the first few weeks, they spent hours working on fundamentals with all of the Islanders goaltenders, including those at minicamp. They were adamant about playing with structure — instead of flailing at pucks, goaltenders were instructed to be as meticulous about the little things as possible.
"I've got to be patient and trust it will all get better," Lehner told Arthur Staple of The Athletic on Sept. 26.
Korn and Greco brought an aura of professionalism and respectability with them. Everybody in camp was aware of what Korn had been able to do with Hašek, Vokoun, Rinne and Holtby. They all wanted to be the next great disciple of the acclaimed coach.
[membership level="0"]
Under Korn, the Islanders have put their goaltenders through a number of rigorous drills. Korn has employed a number of props geared at increasing flexibility and ensuring proper structure. In particular, Korn has always placed a big emphasis on staying mentally sharp in net, especially when facing few to no shots in a given period.
Korn is known for his quirky character and unusual personality. In a video for NBC Sports last year, he revealed that he lives out of his car during the regular season. During practices, he can be seen chirping at his goaltenders, just to crack a joke a few seconds later.
With the Islanders, Korn is responsible for overseeing Greco and diagramming the video sessions. He isn't as involved on a day-to-day basis as he was when he began this journey decades ago.
But everything that made him such a mainstay at this level — the attention to detail, the emphasis on structure, the insistence on positioning and flexibility — is still there, in all of the team's drills.
Other goaltending coaches may be resistant to making big changes. Not Korn. It may be a lot to digest for some of his pupils, but no stone is left unturned.
The work has paid off. The Islanders have surrendered the fewest goals in the league this season, despite ranking 23rd in shots allowed. Last season, the Islanders gave up 3.57 goals-per-game, the most in nearly 11 years.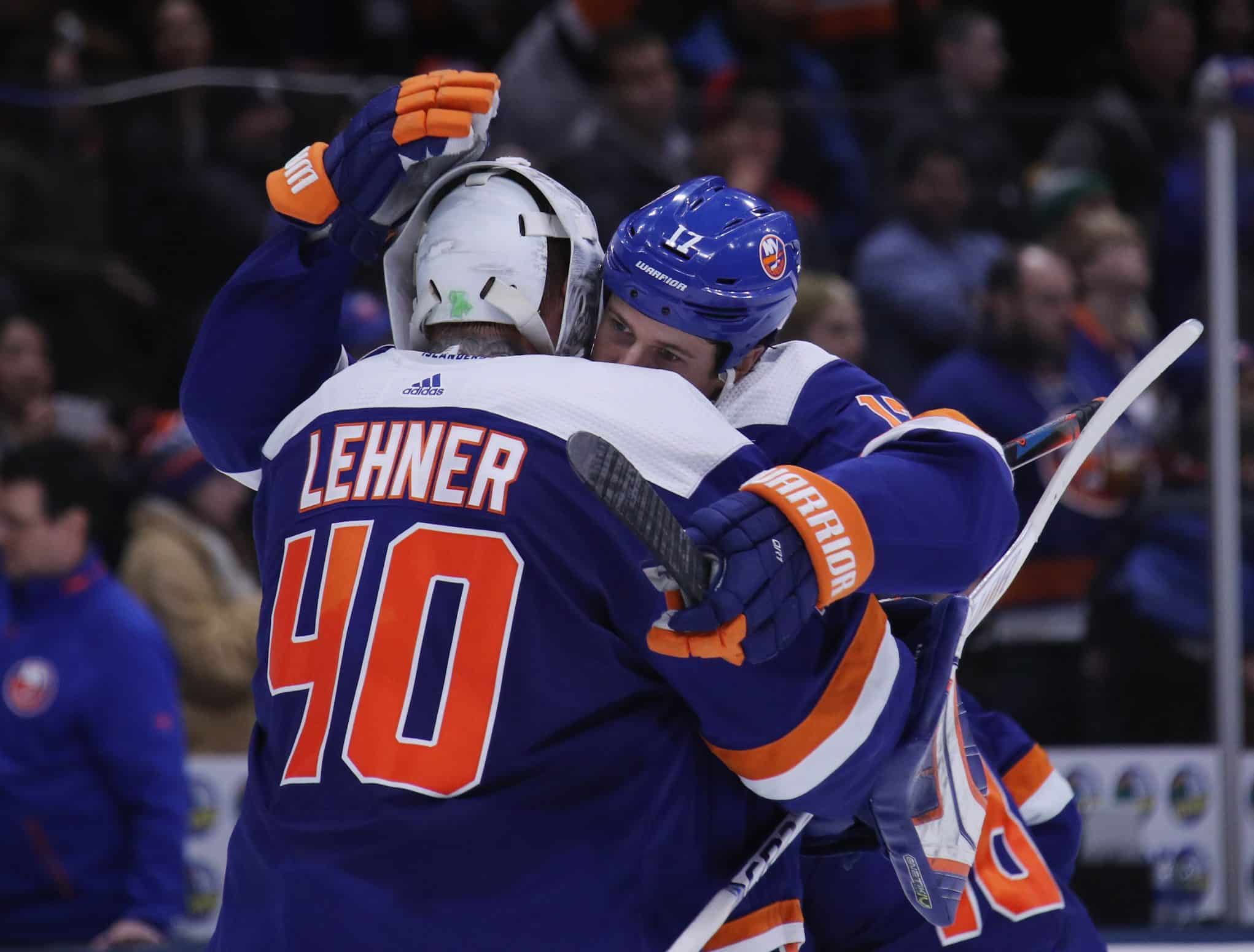 Trotz gets credit for installing a structured defensive system, and rightfully so. But Korn deserves credit for helping Lehner and Greiss put up the best numbers of their young careers.
In particular, Lehner has been one of the top netminders in the league this season. In 26 games, he leads the league with a 2.02 goals-against average and .930 save percentage. On Sunday, the NHL announced that Lehner is the first star of the week, after posting a 3-0-0 record with a 0.67 GAA and .970 SV%.
Lehner has always been a talented netminder, which is why he kept on getting second chances. With a 6-4, 245 lb. frame and elite athleticism, he just needed someone who believed in him to help elevate his game to the next level.
The Islanders are 7-0-0 in the back-end of back-to-backs this season, a testament to their strong goaltending. Even those who aren't sold on the Islanders' turnaround concede that the club has been getting unparalleled performances from its netminders.
This isn't surprising to those who have played for Korn in the past. Ryan Wheeler played club hockey at the University of Cincinnati and attended one of Korn's goaltending camps at Miami (OH) University for five years in the 1990s.
"When I found out that he was the goalie coach, I wasn't surprised at all (to learn of the Islanders' success)," said Wheeler. "I think his knowledge and also his own experience of playing goaltender" has helped him bring out the best in Lehner and Greiss.
Just two years ago, the Islanders were mired in controversy, as the agent of Jean-François Bérubé and Jaroslav Halák voiced his concerns about the club's unusual three-goalie system. Things looked dire for the team in net, especially after Halák left for Boston in free agency and the Islanders were left with two of the more enigmatic talents in the game.
But throughout his storied career, Mitch Korn has proven to be able to work with anyone — including Lehner and Greiss.
This is the Korn show, and the Islanders are lucky to be a part of it.