Our debut New York Jets mailbag features Antonio Brown, a first look at free agency, and assistant coach praises.

Q: Does adding Le'Veon Bell, Antonio Brown, and a pass rusher (Nick Bosa/Dee Ford/Josh Allen) put the Jets in the playoffs? (Lou, via Twitter) 
As we know from Christopher Johnson's comments on Monday, there's no immediate pressure for the Jets to reach the playoffs. But with Conference Championship Sunday upon us, it's tempting to think about the Jets' 2019 postseason hopes.
Of course, the AFC East belongs to Sunday's finalists from New England until further notice. The wild card, however, is worth discussing.
In terms of divisional competition, Adam Gase's former employers in Miami appear to have a full rebuild underway The Buffalo Bills are in a boat similar to New York's, as each team has a young quarterback under construction. Elsewhere, each of the other three divisions seems capable of sending two wild cards to the postseason.
It's way too early in the offseason—at least for 28 teams—to make formal predictions for the 2019 season. Adding both Brown and Bell seems a bit much to hope for, but they would undoubtedly make the Jets better.
They're also in desperate need of pass-rush help and will undoubtedly look to upgrade under Gregg Williams' watch. But the fact remains, the Jets have other places to upgrade.
It seems harsh to admit, especially after some hopeful displays over the last quarter of the season, but the Jets have more areas to address. After all, there are reasons they went 4-12. While that group creates a better team, the playoffs would be a bit much to ask for right now.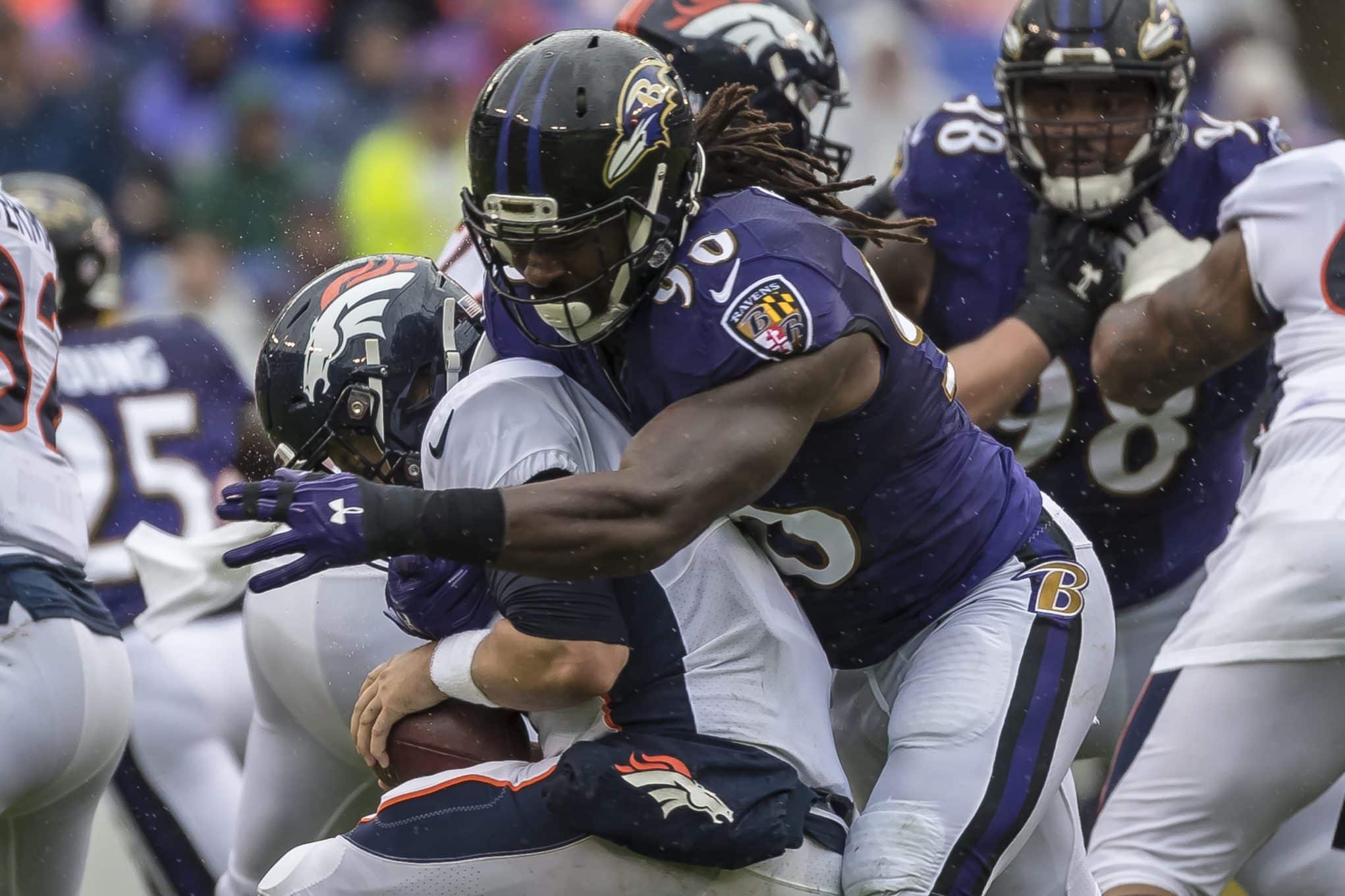 Q: The Jets have $100 million in cap space this offseason. How are you spending it? What free agents would you sign? (Paul, via Facebook)
The Jets got off to a good start in spending that money, rewarding Quincy Enunwa's comeback with a four-year extension. That was big because one of the top free-agent receivers may come from their own squad in Robby Anderson.
The primary slots the Jets must fill are on the offensive line and in the pass rush. Blockers will be imperative in nurturing a young franchise quarterback. With James Carpenter set to hit the market, the Jets should definitely keep an eye on another conference finalist, guard Rodger Saffold of the Rams.
Saffold turns 31 in June but has overcome early injury problems to provide a reliable presence on LA's offensive line. His age could scare some suitors off, but the young Jets could thrive with a veteran playing a key role.
In terms of pass rushers, a big name to keep an eye on (especially if Dee Ford returns to Kansas City) is Baltimore's Za'Darius Smith. The fourth-year pro has spent most of his career splitting reps with Terrell Suggs, but he broke out with a team-high 8.5 sacks this season. If he's looking for increased opportunities, New York could be an intriguing destination.
Part of that money should likewise be dedicated to the possibility of a big trade. If the Jets are going to go after one of Pittsburgh's potentially departing duo, they'd be wise to go after Antonio Brown rather than Le'Veon Bell.
Isaiah Crowell and Elijah McGuire have the potential to form a solid rushing pair, one that could be strengthened if they go after Saffold or ex-Gase disciple Ja'Wuan James. Perhaps more importantly, Sam Darnold's progress could receive a welcome jolt with the addition of a big-play receiver.
Additionally, the Jets have to start thinking about inside linebacker help with Gregg Williams' 4-3 set arriving in New Jersey. The Philadelphia Eagles will likely go all out to keep Jordan Hicks, but two other Baltimore defenders could help, as C.J. Mosley and Patrick Onwuasor will be around.
If the Jets want a better coverage option, Denzel Perryman could be an option. The Los Angeles Charger defender will be recovering from a late knee injury, but a strong defensive mind like Williams could help him unlock his true potential.
Several edge rushers will be around in free agency, like Ford and DeMarcus Lawrence of the Cowboys. However, the Rams' Dante Fowler is a more likely option to hit the market. The Jets showed interest in the former first-round pick during the trade deadline.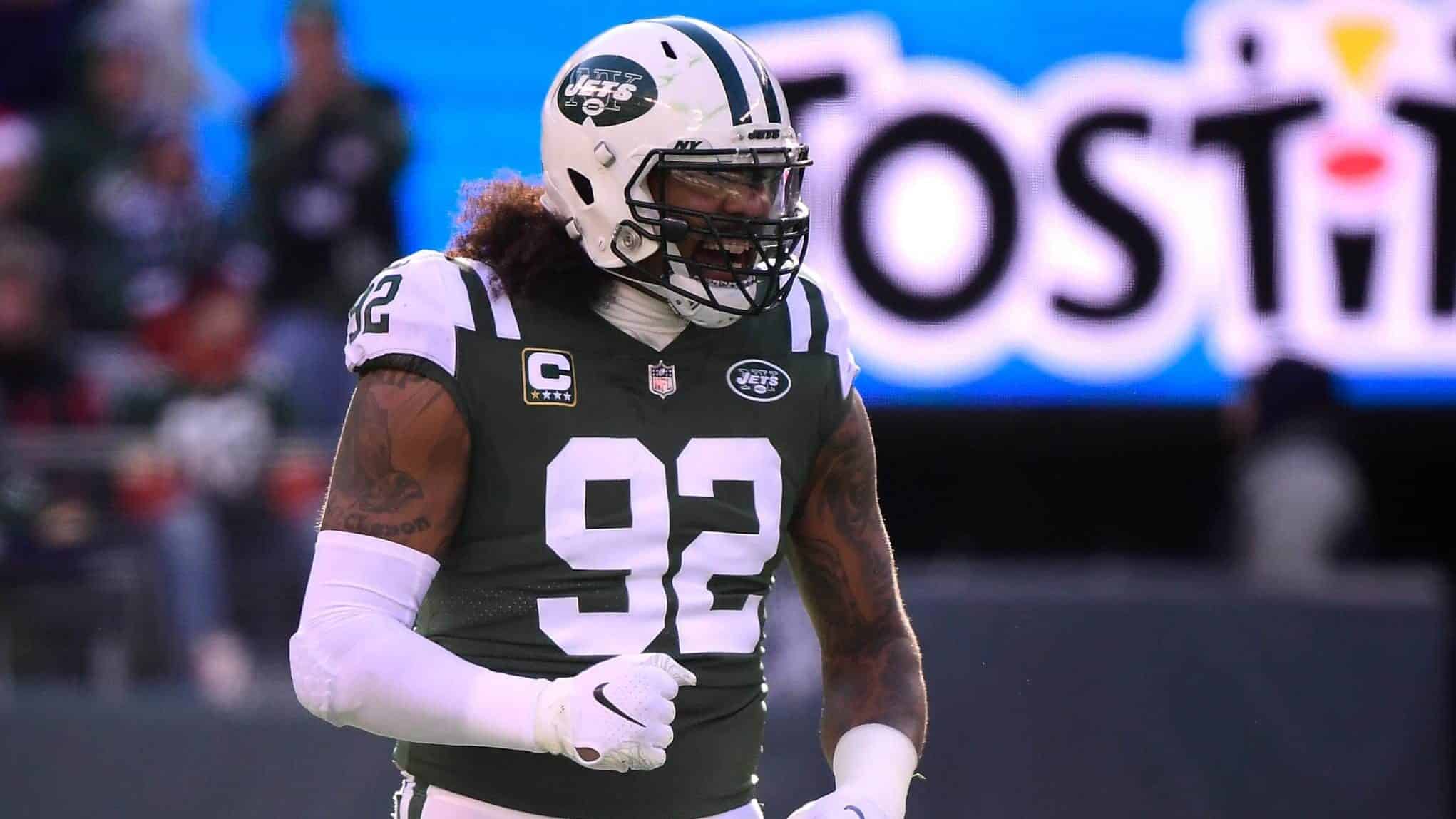 Q: Does switching to a 4-3 defense with Gregg Williams affect the Jets' approach to re-signing Leonard Williams? (Joe, via Instagram)
The 2019 season is going to end one of three ways for Leonard Williams. The lone holdover from Mike Maccagnan's debut draft in 2015, Williams is entering the final year of his original contract. If the Jets can fulfill their other needs, it's possible they ink him to a long-term deal.
A trade is another option, especially if it's one that could net the Jets a second-round pick they lost in the Darnold trade.
[membership level="0"]
Finally, 2019 can be a bit of an audition stage in Leonard Williams' formation, one that could lead to a long-term deal next offseason.
Helping Williams' case is the fact he's one of the few current Jets who can realistically play in a 4-3 immediately. One of his biggest strengths coming out of USC was his versatility. Gregg Williams could, again, be the perfect person to break him out of a disappointing 2018 season.
On a related note….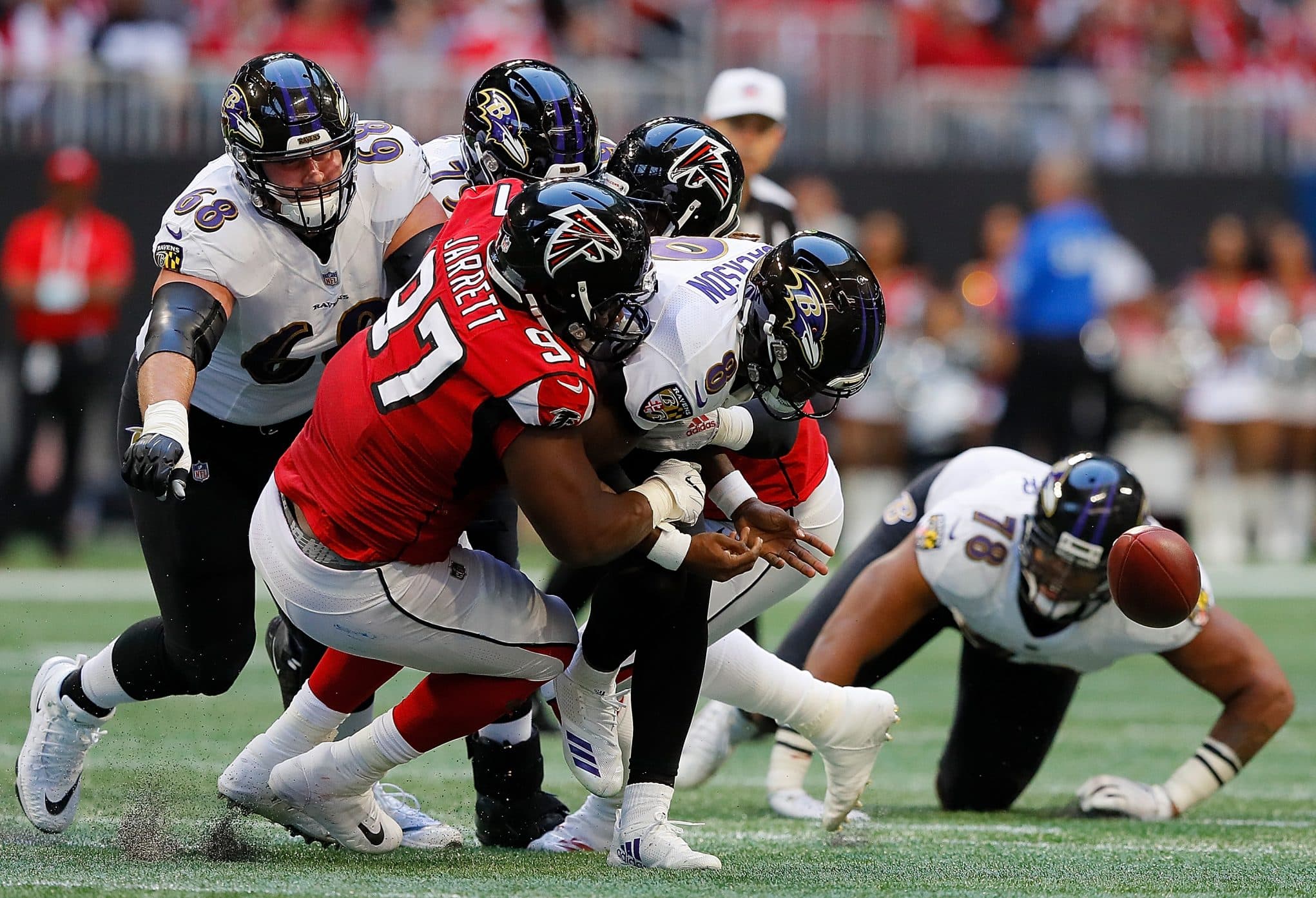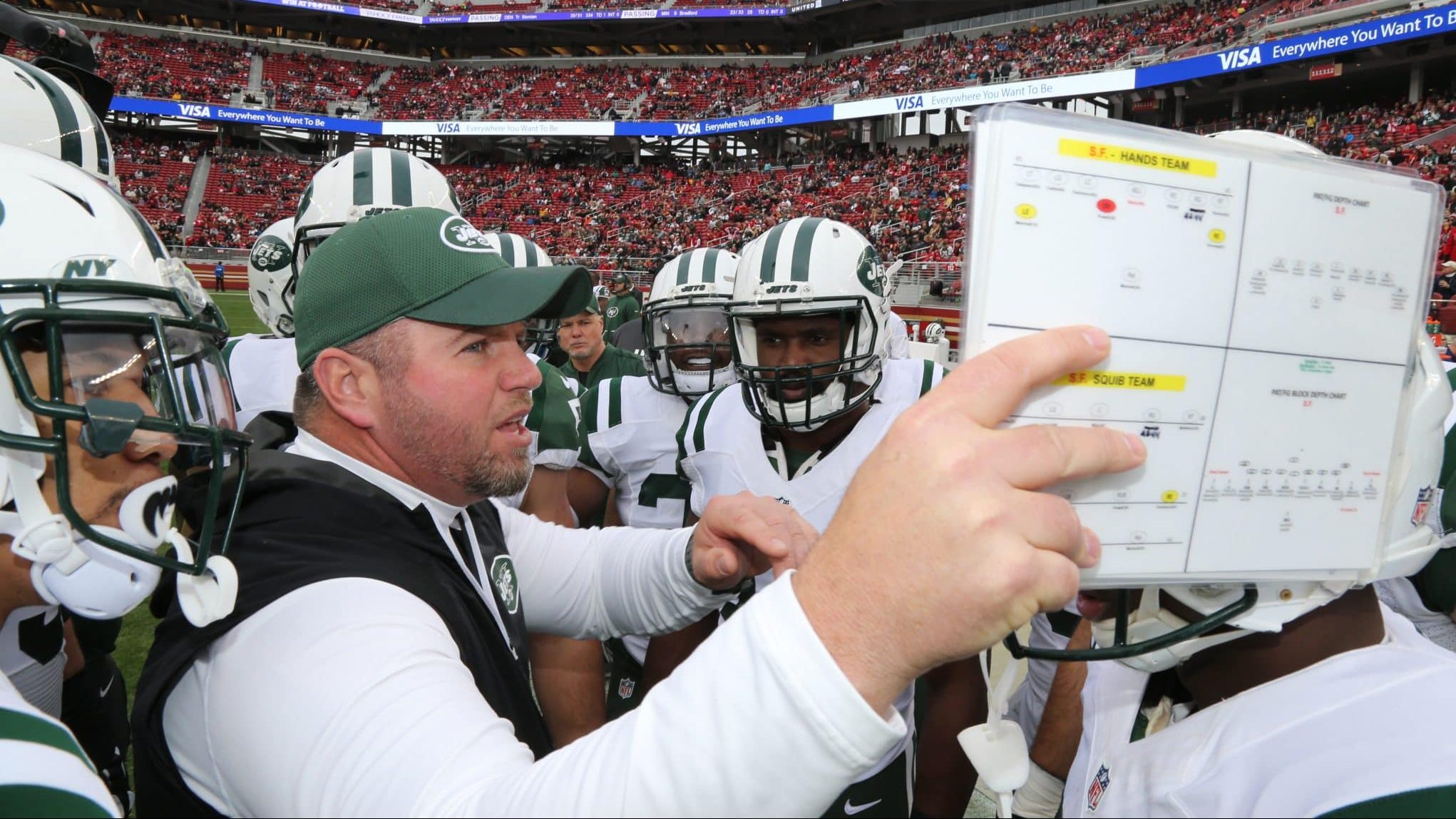 Q: Did the Jets keep their special teams coach from this past season? (Tom, via Facebook)
Yes, and it's one of the best moves they could've made.
Lost in a busy week for the Jets, with the official hires of Gase and Gregg Williams dominating the news cycle, was the announcement of Brant Boyer's return. A linebacker turned special teams coordinator, Boyer oversaw the lone consistent component of the 2018 Jets.
Under his supervision, the Jets produced two of their three Pro Bowl representatives. Veteran Andre Roberts topped the league in both kick and punt return averages, while Jacksonville castoff Jason Myers became one of the NFL's longest and most reliable kickers.
Not much went right for the most recent version of the Jets. Boyer's efforts were a welcome exception and earned him the right to stay for the Jets' attempt at resurgence.