Now that the smoke's cleared from the New York Jets introductory press conference, Michael Nania examines Adam Gase's initial words.

Adam Gase was introduced officially as the new head coach of the New York Jets this week and strong reactions have since become the norm.
First off, the opening press conference, which is already a part of Jets lore because of the bewildered look in Gase's eyes, was a complete bore-fest. I don't think there was anything tangible to take out of this segment and nobody should read into anything that was said there too much.
In a setting like this, nobody wants to say the wrong thing, so the answers will always be as simple and cliche as possible. This presser was no different.
The most notable quote out of that setting was interim owner Christopher Johnson's statement that there is no playoff "mandate," there will never be a mandate, and he doesn't believe in them. I know a lot of fans took issue with this statement, but I do not think it is worth stressing over at all. As previously mentioned, nobody wants to go out in front of that microphone and say the wrong thing. Every word spoken is uttered with the utmost intent to say as much as possible while saying as little as possible.
The only goal is to avoid stirring the pot. Do we really expect Johnson to lay down a mandate on his new head coach sitting directly to his left? Of course not. The Jets have their set of goals they want to accomplish this season, and everyone within the organization knows what those goals are behind closed doors.
If Johnson has Mike Maccagnan and/or Adam Gase on the hot seat and wants them to make the playoffs this year, they know it. It's not the business of the public. We have no idea what the expectations are. However, we should hope that expectations are high.
The way Johnson handled that question made it seem like the bar was set low. Hopefully, that is not the case, but again, there is no way for anybody who is not regularly at the facility in Florham Park to know.
Gase said he had no problems with decreased control over the roster in New York compared to what he had in Miami. He even said that the roster power he experienced with the Dolphins was merely offered to him and that it wasn't something he asked for. I think less control over the roster is a good thing for Gase. We know what his specialties are—designing an offense, nurturing quarterbacks, and maximizing the potential of that entire side of the ball.
Gase is a tough coach with high expectations, and he clearly had a lot of problems with players who didn't meet his standards. When you have a stern coach who doubles down with high roster control, it could lead to locker room issues like the ones that existed during his tenure in Florida. While the fact that Gase is handing roster control to a struggling general manager like Maccagnan is worrisome, we can at least feel comfortable knowing that in New York, Gase should be able to focus much more intricately on football while minimizing the risk of causing chaos with panicky roster moves like those that ultimately stained his Dolphins stint.
Gase's best interview was showcased with The Michael Kay Show on ESPN New York 98.7 FM. Here, he sounded much more comfortable than he did at the official presser, and the interview vibe was very personable and allowed Gase to be himself more.
Kay and company hit him with all of the tough questions—on Jay Ajayi, Frank Gore, Stephen Ross, and more of the red flags that he carried with him up Interstate 95 into the Tri-State Area. He handled them well, tackling them head-on and for the most part showing remorse for his mistakes and explaining how he has learned from them.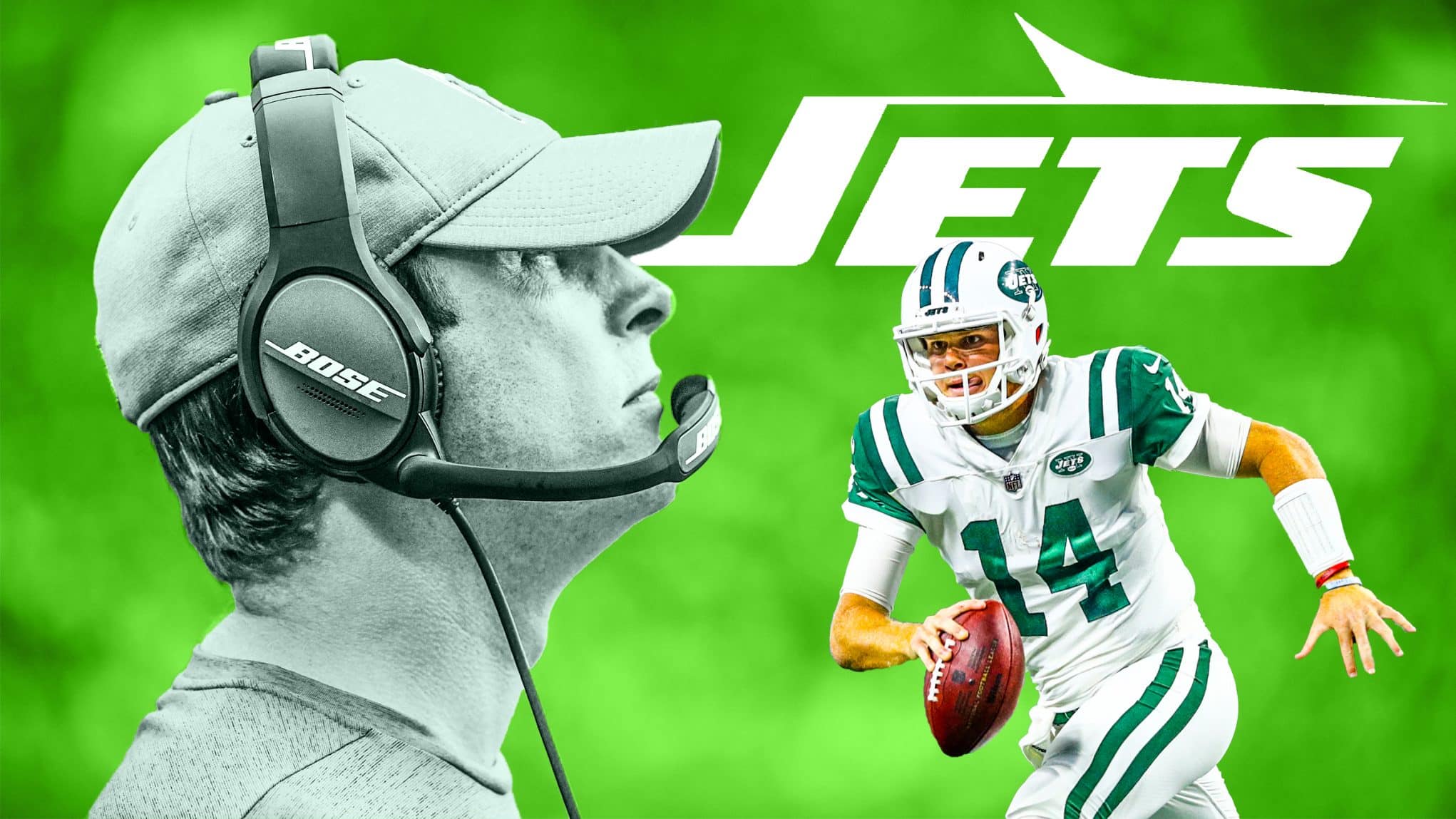 I thought the most notable answer he gave was one regarding whether or not he is "prickly" with the media. Gase had become notorious for firing back at the Miami media in interviews, and some have doubted whether he could handle the infamously petty New York media. In response to the question, he answered, "There are things that happen over a three-year span, where sometimes you get upset about stuff. Sometimes you get tired of taking all the bullets and sometimes you want to give it back a little bit."
Bouncing off of his answer there, I think Gase will do just fine in New York. A coach or player's ability to handle the media is often overrated. It doesn't impact performance on the field very much. Gase will fire back here and there, and there will be plenty of clips of his sassiness with reporters posted on Twitter, but he has every right to be that way. I think it really represents the edge he is going to bring to the Jets.
The bar needs to be raised within this organization. Todd Bowles was likely a plenty decent enough person and leader to players behind the scenes, but the Jets as a franchise have let off far too complacent of a vibe over their eight-year playoff drought, starting off with the final few years of Rex Ryan's tenure. Gase's primary flaw in Miami always seemed to be expecting too much—leading and coaching like he is better than everybody else around him and failing to adapt his system to the roster, further muddying the waters both on and off the field. That mentality led to limited success in Miami when combined with a variety of other negative factors, but with a fresh start and potentially more talent in New York, perhaps that kind of mindset is what the Jets have been missing.
To lead the defense, the Jets added another intense coach with notoriously high standards, in Gregg Williams. Of course, as is always the case when these strong personalities mesh, this whole thing could all fail miserably and go up in spectacular flames. But at the very least, it's going to be exciting, and the stakes will be very high.
Jamal Adams famously ended the season claiming the Jets needed more "dogs." They've started the offseason by adding two of them to the coaching staff—highlighted by the stingy perfectionist of a leader who just may be exactly the kind of person the Jets have been lacking.