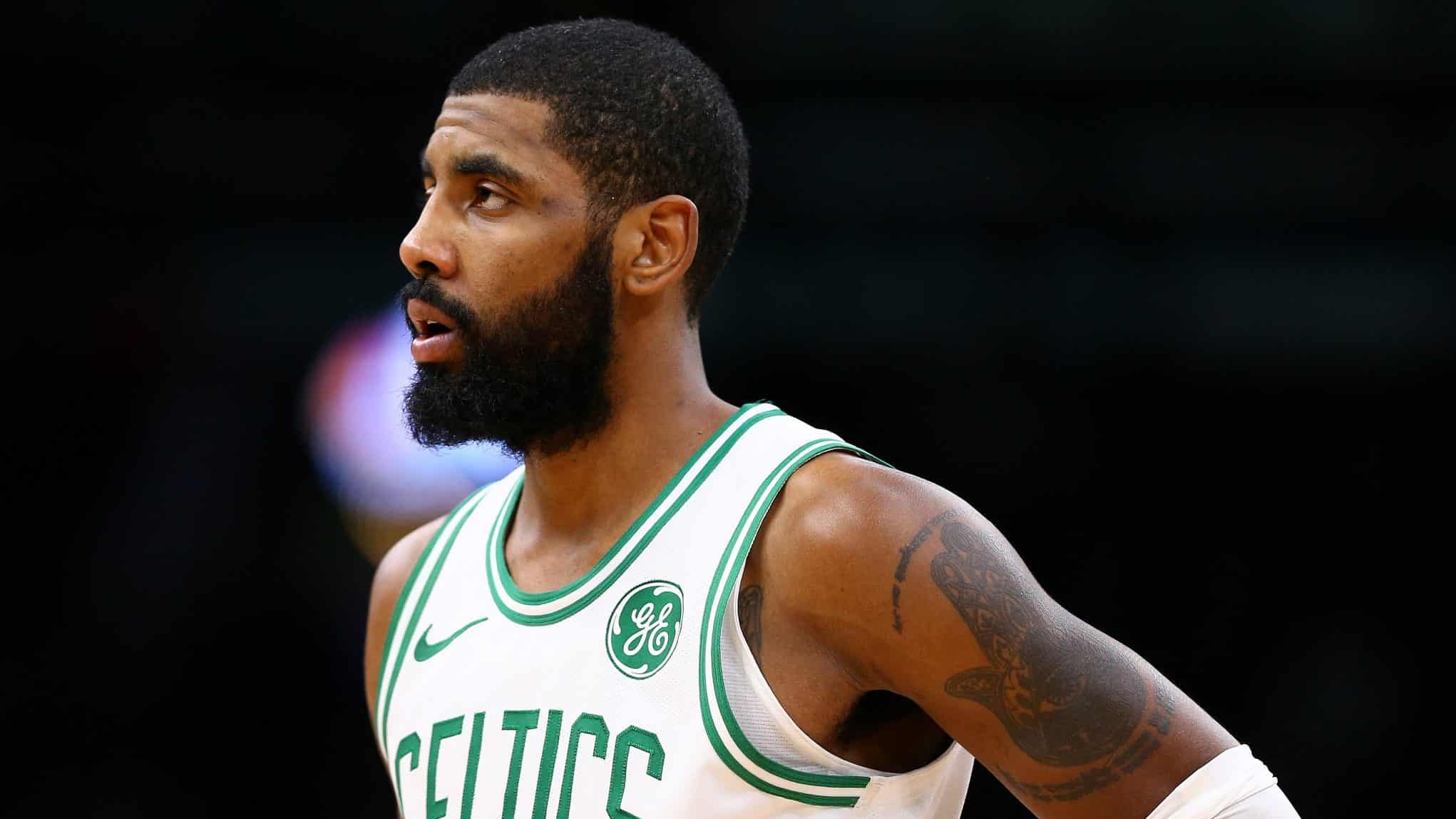 The Brooklyn Nets took down the Boston Celtics on Monday and the Barclays Center crowd trolled Kyrie Irving in the process.
Kyrie Irving is sure to be a Boston Celtic for a long time, right? That's what Irving has stated in the past, but his recent ire with his teammates raised a few eyebrows.
Of course, any talk of Irving leaving over the summer is complete speculation at this point, but that didn't stop Brooklyn Nets fans from taking advantage of their opportunity.
"Kyrie's Leaving." #WeGoHard pic.twitter.com/qNXFITjEXU

— ESNY (@EliteSportsNY) January 15, 2019
The Brooklyn crowd showered the visiting Celtics with chants of "Kyrie's leaving" as the Nets blew open the game in the third quarter.
The Nets had the upper hand on Monday night, but this could end up backfiring on the Barclays Center crowd in a big way. If the Nets make the playoffs, they may run into the Celtics in a first-round series.
Who knows if Irving and his Celtics teammates will remember the chant — or even care for that matter. But regardless, the Brooklyn crowd opened themselves up for some serious trolling in the future.
Picture it now, Kyrie Irving drops 40 in a Game 4 blowout in Barclays Center as the Celtics sweep the Nets in the first-round. The Celtics are rounding into form as they breeze past the Nets on the road to bigger and better things.
The Nets are forced to go out and look to recruit a big name to come and take them to the next level. Meanwhile, Irving signs a fat new deal with Boston and they continue to dominate the Eastern Conference for years to come.
That exact scenario is obviously highly unlikely, but Irving leaving Boston may be even more unlikely.