Despite reactionary emotions to the contrary, the New York Jets intelligent hiring of head coach Adam Gase should be lauded. 
Torturing their loyal fans is not a new practice for the New York Jets. They have been doing so for countless years. However, this offseason brought a new sense of hope.
Mike Maccagnan will have approximately $100 million in cap space, the third selection in the 2019 NFL Draft, and, most importantly, Gang Green seems to have secured their franchise quarterback.
Despite all of this, it has long been known that perhaps the most crucial part of New York's offseason would be the decision on who will be the next head coach of the Jets. In fact, they were even considered one of the league's most desirable coaching destinations. For the first time since I can remember, the Jets have the makings of a team that is set for future success as long as they are able to capitalize on their opportunities this offseason.
The stage was set for Gang Green's biggest hire in years. A quality head coach could finally propel this team back to relevancy for the first time since the Mark Sanchez era. They couldn't afford to get this one wrong like they've done so many times in the past … stop me if you've heard this one before.
Owner Christopher Johnson and general manager Mike Maccagnan powered through appropriate due diligence (reportedly). The duo interviewed eight candidates. Some fans were clamoring for Mike McCarthy, who would bring to the Big Apple a Lombardi Trophy and lots of experience working alongside great quarterbacks. Others wanted to shoot for the next Sean McVay and take a chance on two of the NCAA's hot commodities in Kliff Kingsbury and Matt Rhule. Another group had their faith in some of the NFL's successful coordinators and were interested in Todd Monken, Kris Richard and Eric Bieniemy.
Instead, the Jets went out and disappointed their fans once again. Same old Jets. On Wednesday, it was reported that New York had decided that they would be replacing Todd Bowles with former Miami Dolphins head coach Adam Gase, the only nominee that nobody seemed interested in.
Jets fandom was left in mayhem over this decision, and I don't blame them. After serving as the offensive coordinator of the Denver Broncos and Chicago Bears, Gase spent three seasons as the head coach of the Miami Dolphins where he posted a record of 23-25. Gase, a supposed quarterback whisperer, and offensive genius failed to significantly improve the Dolphins offense in his tenure. He will be best remembered in Florida for running Jarvis Landry, Ndamukong Suh and Jay Ajayi out of town.
Not only did Gase rub some of his players the wrong way, but he also failed to get along with many reporters and the Dolphins' owner. So essentially, the Jets hired a guy who had just been fired by their division rival, a guy who couldn't get along with others members of his former organization, and a guy who has no track record of success as a head coach. Understandably, many including myself were left confused.
I had the same knee-jerk reactions as many others. I thought that Mike Maccagnan had made yet another costly mistake, but I was wrong. The Jets made a smart move in hiring Adam Gase and Jets fans should be excited about it.
Now you may be thinking what I had been thinking: Why exactly did the Jets hire Gase?
Well, Gase obviously has previous head coaching experience, marking Gang Green's first head coach who will begin the job with previous experience since Bill Parcells. He is offensive-minded, making him New York's first head coach of this nature since Rich Kotite (an unfortunate historical happenstance).
This also means that Gase will run the offense, so the Jets won't run the risk having to implement a new offensive-system for their young quarterback if one of their coordinators is hired by another team. Oh, and don't forget that Gase went 5-1 against the Jets in his stint with the Fins.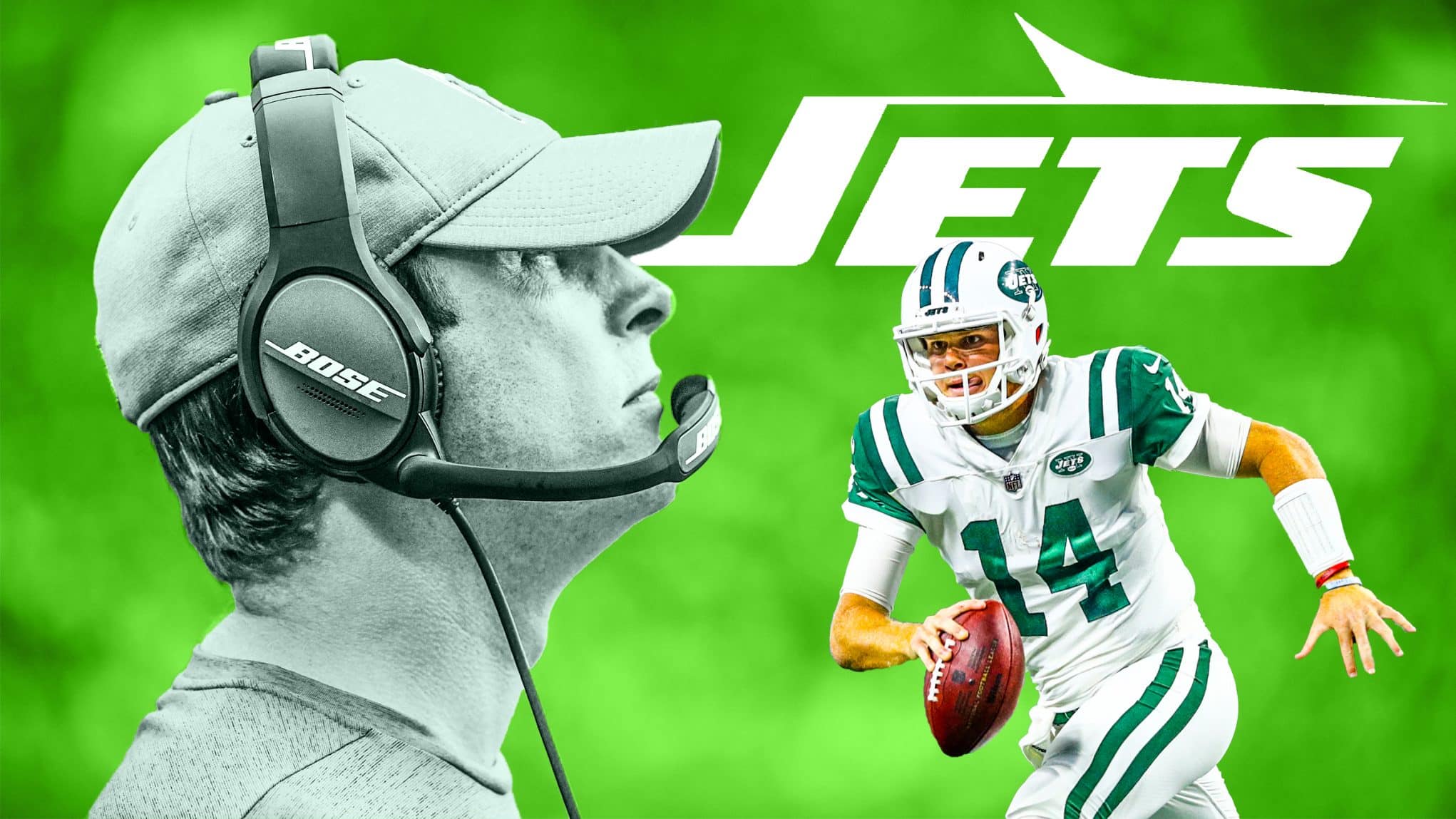 Finally, and maybe most importantly, many outsiders put in a good word for Gase. Peyton Manning, who enjoyed the best season of his career while working with Gase, spoke glowingly of his former coordinator. Additionally, before they made the decision to hire the 40-year-old bench boss, management wanted to give Gase the opportunity to speak to the savior of this desperate franchise: Sam Darnold. Darnold certainly approved of Gase, speaking very highly of the quarterback guru. This is probably what sealed the deal for Maccagnan and Johnson.
However, the Gase-endorsements didn't end there. Even after Gase was given the job, others such as Tony Romo and Alshon Jeffery also chimed in, commending the front office for what was a wise move in their eyes. It took me a while to get on board, but they are correct. The Jets made the right move.
My thoughts on Gase changed after digging a little deeper into his past. In my opinion, it is unfair to criticize New York's new head coach for Miami's offensive struggles. During his time in Florida, Gase didn't have much help on offense. Miami's top playmakers in Gase's first two-years were Jarvis Landry and Jay Ajayi, who are good players, but not stars by any means. Both of them have actually struggled since their departure, and have yet to find the same success that they had with the Dolphins. This past year, Miami's headliners on offense consisted of Kenyan Drake, Frank Gore and Kenny Stills. That's a pretty weak group.
Gase was unable to find offensive success in Miami partially due to his lack of playmakers, but more importantly, it was due to the fact that the Dolphins lacked stability at quarterback. In Gase's first year with the fins, Ryan Tannehill was able to remain relatively healthy, and in 13 games he was on pace for the second best season of his career. That year's squad, which consisted of Tannehill paired with Ajayi and Landry, finished with a 10-6 record and a playoff berth.
In Gase's second year at the helm, he still had the luxury of having Landry and Ajayi around (for some of the season), but Ryan Tannehill's preseason injury meant that Jay Cutler and Matt Moore would be quarterbacking the Miami offense. This spoiled their playoff hopes before the season began. Miraculously, the Dolphins somehow finished the season with a 6-10 record.
This past season, Gase's third and final year in Miami, he was fortunate enough to have Tannehill back. However, he had lost the rest of his playmakers. With little offensive talent and Tannehill and Brock Osweiler under center, the Dolphins still managed to finish 7-9, and second in the AFC East. In Gase's case, the stats don't tell the whole story. He was destined for failure over the last two years, and things could've gone a lot worse than they did. Don't let the record and the team's stats fool you: Gase wasn't the reason that Miami failed to get over the hump.
Moreover, Gase doesn't deserve to be stripped of his title as a quarterback guru. Over his time as an offensive coordinator and a head coach, Gase has worked with the likes of Tim Tebow, Peyton Manning, Jay Cutler, Ryan Tannehill, Matt Moore and Brock Osweiler. Outside of Peyton Manning, that's no star-studded cast. While the Jets' new head coach wasn't able to turn any of these other quarterbacks into pro-bowl players, he was able to get mediocre production out of them. Tannehill, Cutler, and Tebow all had some of their best seasons under Gase.
[membership level="0"]
In 2019, Gase will get the chance to live up to his name as a quarterback whisperer. He had no chance of success with the aforementioned journeymen, but Sam Darnold is not like them. The youngster will instantly become the second most talented quarterback that Gase has ever worked with. This is his opportunity to prove to the league why he was once considered such a bright, young mind.
For Gang Green, the primary goal of the upcoming season will be to develop Sam Darnold. If Darnold improves, then the team will win games, and the season will be a success. This is where Gase has the edge over the other candidates. Nobody has the same background of working with signal-callers that Gase has. Sure, Kliff Kingsbury and Todd Monken were thought of as new-age offensive masterminds. Yes, Mike McCarthy coached two hall-of-fame quarterbacks. But nobody has worked with quarterbacks as extensively as Gase. Don't hesitate to put faith in Gase because he hasn't truly developed any other quarterbacks. It's no coincidence that Peyton Manning tossed 55 touchdowns in Gase's first year as his play-caller.
My final argument in favor of Adam Gase is that he could finally bring the Jets a much-needed culture change. Gase is young, he's got some personality, he doesn't tolerate bad behavior, he's fiery and energetic, and he's ultra-competitive. Sounds like the opposite of Todd Bowles, right? This sort of moxie that Gase embodies has been missing in East Rutherford since the days of Rex Ryan.
This is exactly what the Jets need. They need someone who can light a spark under this young roster, and bring some energy, something they severely missed under Bowles. Another issue that has plagued the Jets over recent years, has been the lack of discipline and accountability for players. Gase, on the other hand, is not afraid to send a message to his players. He won't tolerate any more off-field antics and toxic personalities, which will be a positive change that will come from Bowles' firing. Over the course of his career, Gase's confidence and swagger have rubbed some people the wrong way, but it will be welcomed in New York.
Contrary to popular belief, hiring Adam Gase was a smart decision by Mike Maccagnan. While at first glance, Gase may not seem like the ideal choice for the Jets head coaching vacancy, when you dig a little deeper it becomes clear that Gase's lack of success as a head coach is not necessarily reflective of his abilities.
Gase now has the opportunity of a lifetime. A young team, a high draft pick, a ton of cap space, and a franchise quarterback. Turning around one of sports most cursed franchises would be a legendary feat. If Gase were to do it, he would become one of Gang Green's all-time greats. If he's unsuccessful then his career as an NFL head coach will probably be over.
The pressure is on. It's now Adam Gase's turn to prove the doubters wrong.
Follow Brian Paget on TWITTER