Adam Gase was clearly not the head coach New York Jets fans had in mind, but there are silver linings to gain from his hiring.

When New York Jets fans learned that they would be getting a new head coach, they felt that they would be getting a second Christmas. The reported hiring of Adam Gase, however, has instead brought shades of Halloween nightmares, according to their Twitter accounts.
Me leaving my Jets fandom behind after hiring Adam Gase pic.twitter.com/czRLZz6tRX

— Jordan (@JPens4Real21) January 10, 2019
I hate sports https://t.co/9qDUID3tEA

— Evan Roberts (@EvanRobertsWFAN) January 10, 2019
On paper, it's easy to understand the consternation of Jets fans. Gase was recently let go by the Jets' divisional rivals in Miami, posting an unimpressive 23-26 record over three seasons. Attractive alternatives, like Super Bowl winner Mike McCarthy and college reclamation artist Matt Rhule, went by the wayside in the process. As a result, one of the most anticipated parts of the offseason has become another case of "Same Old Jets".
Despite the display of trademark gloom, almost required if you're rooting for New York's green football team, the hiring of Gase is not without its positives. While the fans may not want to see it, there are plenty of strong points Gase brings to the table, ones that make him the right candidate to lead the Jets into a crucial portion of their team's history.
Sam Darnold Approves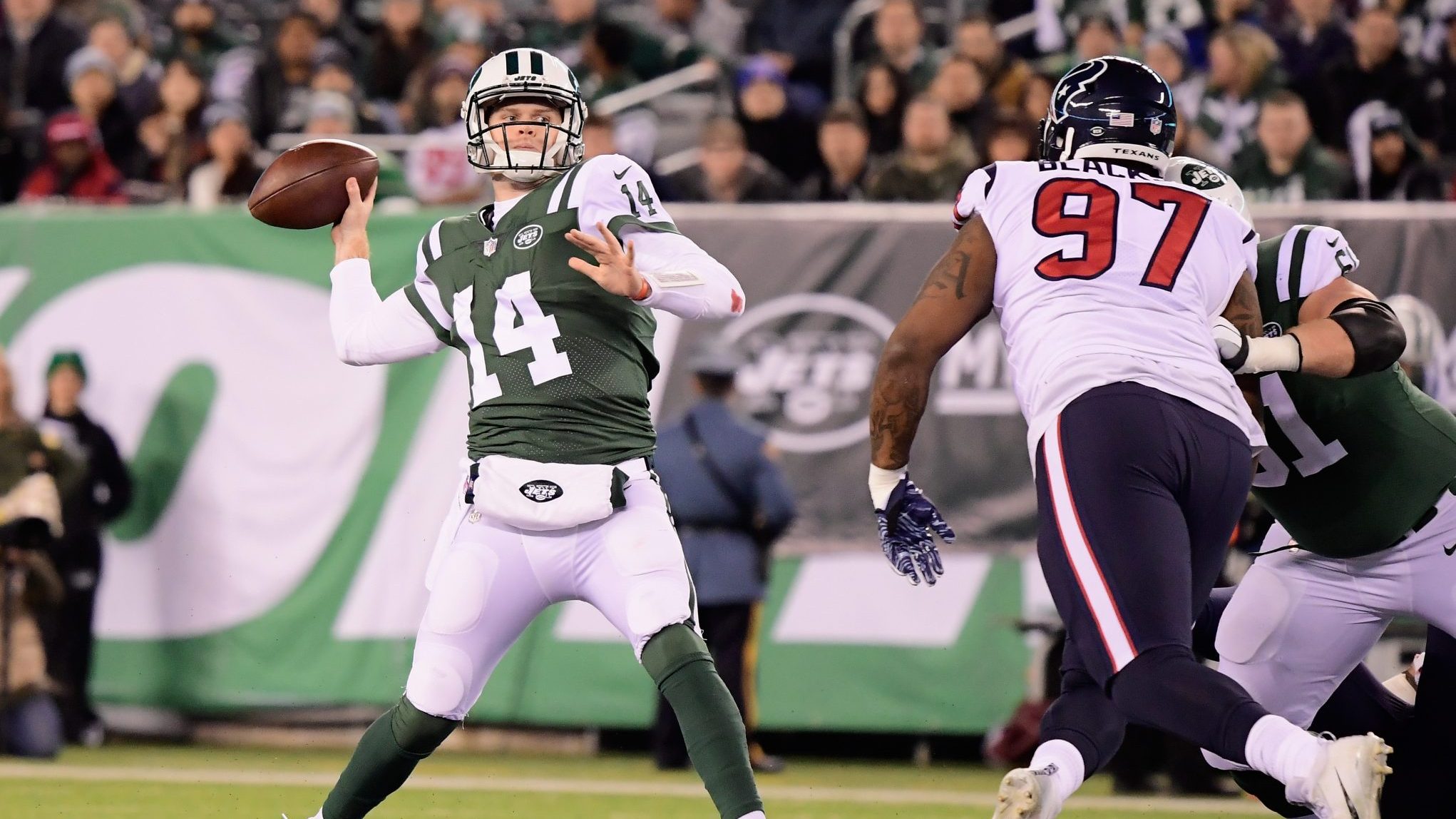 Sam Darnold was chosen to make the Jets' decisions on the field. Though he or the team will never admit, it appears he'll be making some decisions off of it as well, or at least play a significant part.
ESPN's Jeff Darlington first help break news of the Gase hiring on Twitter. He would follow up the news with several tidbits about the selection process, including a small look into Darnold's first discussion with his new coach.
The Jets wanted to make sure they got the right person to help Sam Darnold — and Darnold believes they did.

I'm told Darnold didn't impose his opinion on GM/ownership, but after speaking with Gase via FaceTime on Monday night, he personally felt like Gase was the right guy.

— Jeff Darlington (@JeffDarlington) January 10, 2019
Last April's drafting of Darnold created one of the most exciting, yet delicate, situations on the Jets' franchise timeline. If Darnold is to fulfill his destiny of being the first championship quarterback since the AFL-NFL merger Joe Namath helped facilitate, he's going to need a dependable name overseeing his crucial development and maturation years.
Gase helped guide another first-round quarterback, Miami's Ryan Tannehill to the best numbers of his career. It's a small sample size, but the Jets believe Gase can be one of the premiere names helping Darnold on his NFL journey. If Darlington's report is to be believed, it appears Darnold himself thinks so as well.
Peyton Manning Recommended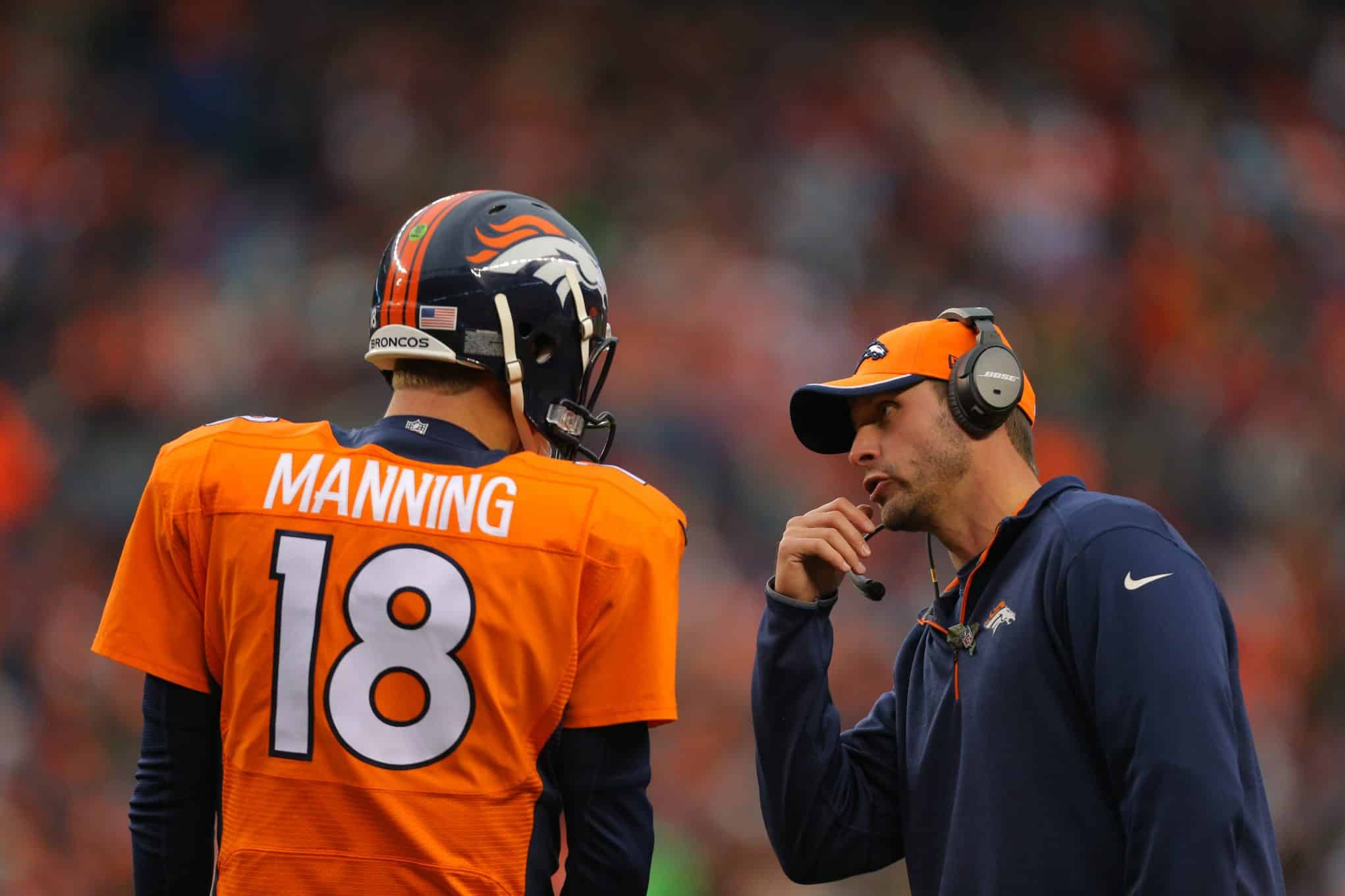 When looking for a job in sports, sometimes it's not about what you do, it's who you know. Gase had the perfect name to write him a de facto letter of recommendation: Peyton Manning.
Several sources have confirmed that Manning took some time between shooting Nationwide commercials and awaiting the call from Canton to call the Jets and recommend Gase for the job. When Manning returned to NFL action as a Denver Bronco in 2012, Gase was there with him, first as a quarterbacks coach, and later as an offensive coordinator.
Gase's production with Manning should be taken with a grain of salt because, well, he's Peyton Manning. But under Gase's supervision, Manning posted not only the best numbers of his career, but some of the best marks in NFL history. In 2013, Manning threw for 5477 yards and 55 touchdowns, both being the best ever single-season tallies. This isn't the first time Manning has been used as a reference in Gase interviews, as revealed by NBC Sports Bay Area's Matt Maiocco.
Peyton Manning also advocated for Adam Gase during an hours-long dinner with then-#49ers GM Trent Baalke in January 2015. Baalke instead hired Jim Tomsula. https://t.co/2NtdI3JupH

— Matt Maiocco (@MaioccoNBCS) January 10, 2019
If this pans out, Manning could end up with a gift basket from the Jets to go along with his Hall of Fame bust.
NFL Experience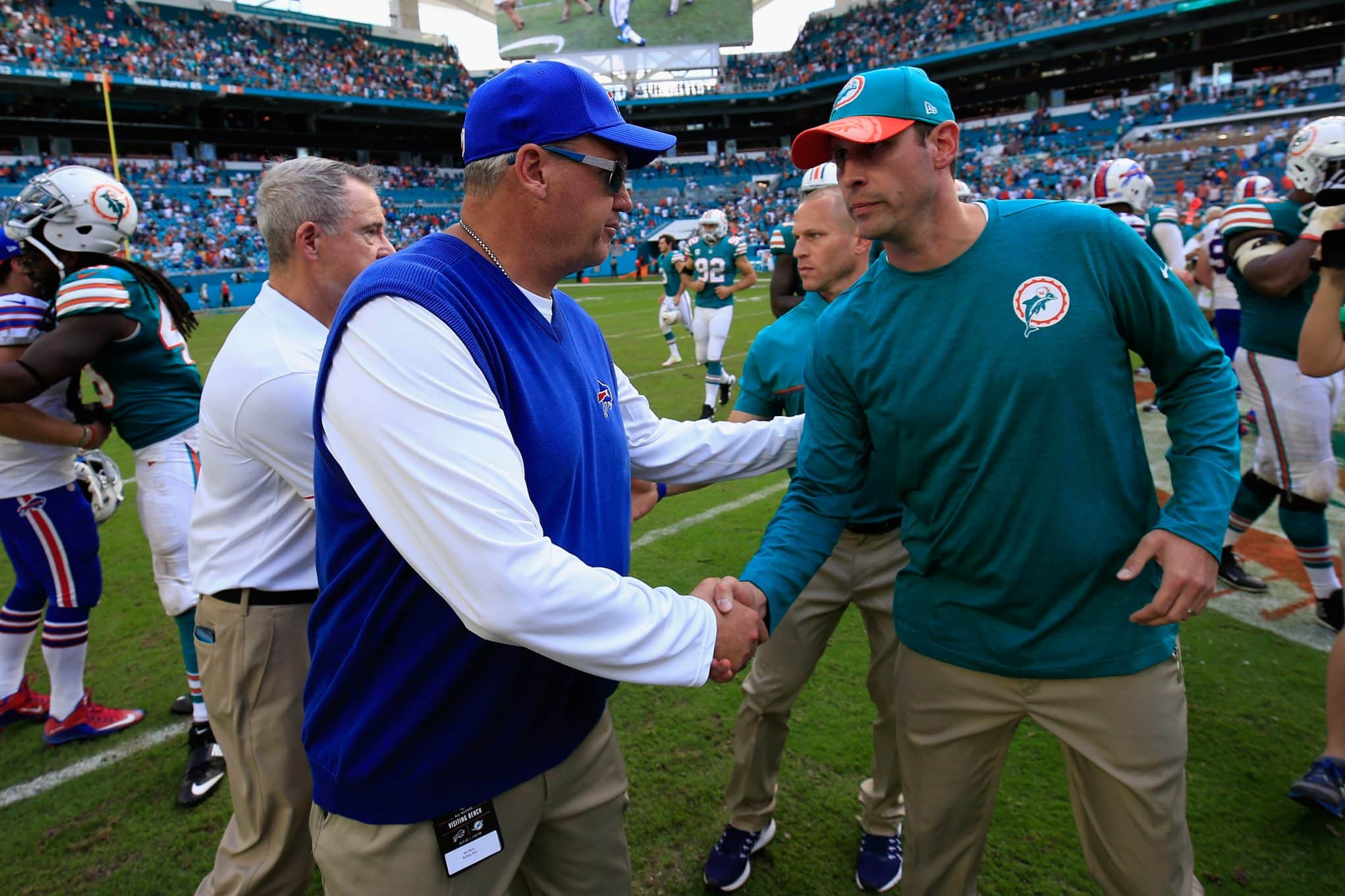 It's a little premature to drop Gase's name in the same sentence as Bill Parcells', but he becomes the first Jets coach with prior NFL head coaching experience since The Big Tuna was hired in 1997. Other names on the Jets' shortlist included Baylor University boss Matt Rhule and Tampa Bay offensive coordinator Todd Monken. While each brought their respective strengths to the table, their lack of NFL experience (a combined seven years, six coming from Monken) could be a bit of a turn-off when searching for a leader to rally a young team like the Jets.
In terms of birthdays, Gase is entering just his fourth decade, but he's nearing his second decade of experience in the inner machinations of NFL football. His first coaching job came as an offensive assistant in Detroit at the age of 27. Along the way, he's helped Manning, Tannehill, and Jay Cutler to the best numbers of their respective careers. In a way, it echoes what the Jets' MetLife Stadium co-tenants did with their own coaching search this time last year. The Giants' quarterback transition hasn't happened yet, but management is confident Pat Shurmur's work with prior quarterbacks will make the post-Eli Manning era easier to deal with.
With Gase, the Jets are hoping for an immediate jolt for Darnold and the offense, one that picked up fewer than 300 yards in nine games last season. With that type of production, or lack thereof, unacceptable in today's offense worshipping NFL, the Jets believe Gase will provide the necessary kickstart.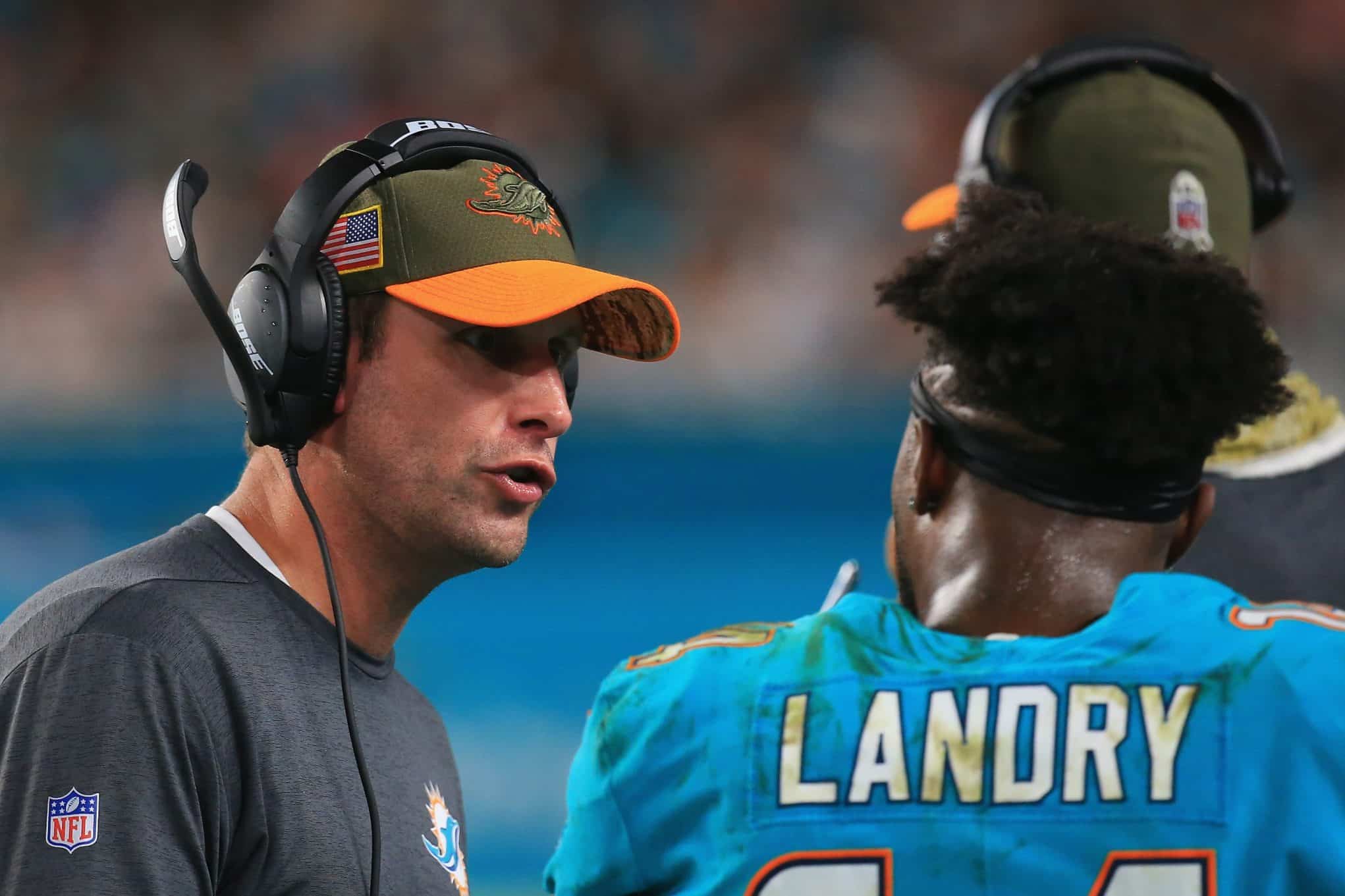 In Miami, Gase became somewhat notorious for short patience with both players and the media. Prior to Gase's arrival, Miami's stream of troublemakers seemingly knew no end. Gase brought a sense of relative stability to the franchise, something's it's been sorely lacking since Dan Marino's retirement at the turn of the century.
Publicity and stardom didn't keep you out of Gase's doghouse, as Jarvis Landry found out during the 2018 offseason. When Gase believed that Landry's groveling for a big contract had reached its boiling point, the receiver was cast off to Cleveland. The Jets need a no-nonsense type.
Ironically enough, Gase oversaw the end of Miami's seven-year playoff drought in 2016. With the Jets' dry spell close to a decade as well, Gase's strict style can pay dividends in the end.
Follow Geoff Magliocchetti on TWITTER