The New York Rangers' recent struggles should signal that it is time for the next phase of their rebuild to commence. 

It was only a matter of time before the New York Rangers were going to come kicking and screaming back down to Earth.
No longer are they overachieving, as they did during a 14-game stretch that saw them post a 9-4-1 record in the month of November. The Rangers are currently in the midst of a three-game losing streak, a streak that has seen them allow a combined 18 goals. They haven't looked competitive at all, as opponents have outshot them 112 to 78 during that span
All questions of whether or not this team would be buyers or sellers should be out the window now, which brings up the next phase of the Rangers rebuild.
The first phase was for New York to admit it was time to sell.
The second phase saw them actually make the moves.
The third phase was giving their young talent a chance to show what they could do in the NHL.
Now enter the fourth phase, a tricky one considering how we are a year removed from its beginning.
A full offseason passed by in which moves were made and not made, including a draft in which New York made three selections in the first round. This phase involves assessing what the current roster looks like, which veterans are worth keeping, and which veterans would be better off in a different situation.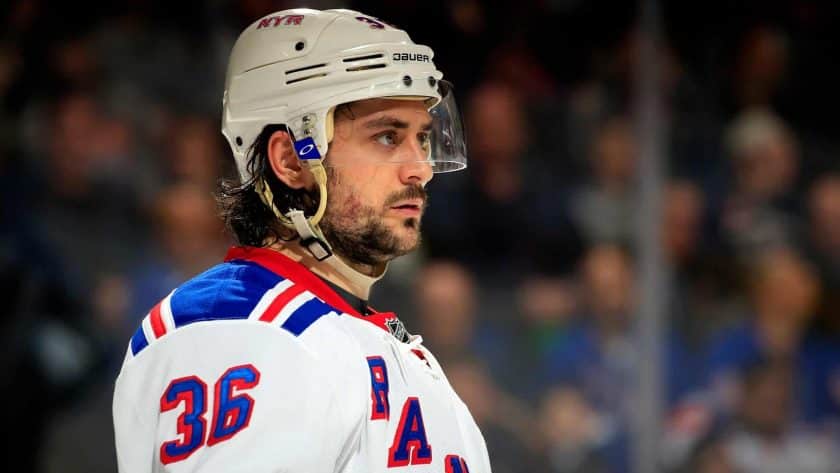 This fourth phase will not be an easy one for general manager Jeff Gorton and the fans. It will most likely see Gorton move a fan favorite in Mats Zuccarello, who has seemed disengaged at times this year. Gorton will have to give opponents his best pitch as to why the 31-year-old is worth giving up young assets for. Gorton was masterful at that a season ago when he turned Rick Nash, Michael Grabner, Ryan McDonagh, and J.T. Miller into two first-round picks, a second-round and a third-round pick, and picks in the 2019 draft.
Zuccarello is not the only player the Rangers should consider trading. Kevin Shattenkirk is another name Gorton might want to consider dangling in trade talks. It has been a struggle for Shattenkirk so far in New York, and there are teams out there who could benefit from having a player like him. Could Gorton engage Toronto in talks for a younger player and a pick while eating some of Shattenkirk's salary?
A decision on where Lias Andersson plays the rest of this season is another important dilemma facing the Rangers during this phase. So far this season, Andersson had been mismanaged. He was seeing primarily fourth-line minutes, and there were also times when he was benched for long stretches. The situation ultimately ended up with him assigned to Hartford, but since this phase calls for more selling, Andersson needs to receive a legitimate chance after the 2019 trade deadline.
This phase requires the Rangers to make a decision on Kevin Hayes. They can no longer sit there and wait around with Hayes. Either they sign him or trade him. The debate surrounding Hayes is legitimate, but for this phase trading him is a must. The type of package a team would give New York for a player of Hayes's caliber would be 10 times better than an offer for Zuccarello or Shattenkirk. He would guarantee a first-round pick along with a prospect similar to a Brett Howden-type.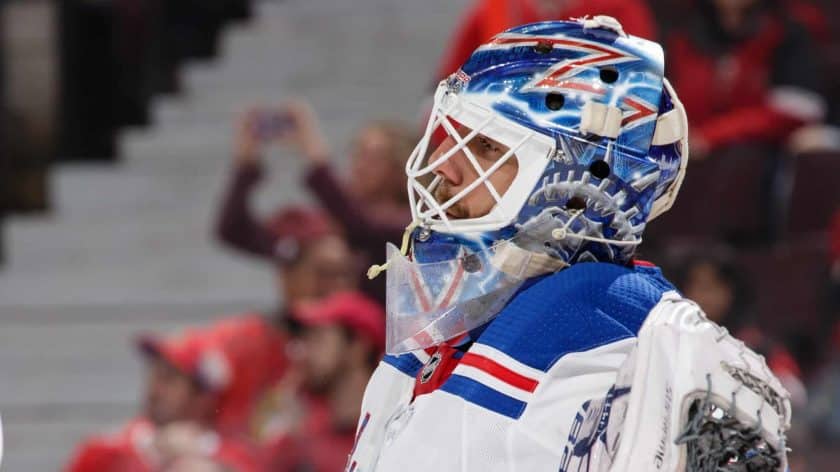 The final part of this phase is perhaps the toughest—trading Henrik Lundqvist. Now, of course, Lundqvist would have to approve any kind of deal before it can go through. But Gorton needs to sit down and have a serious conversation with the 36-year-old.
That conversation has to be centered around how dealing him is what's best for the organization moving forward. The Rangers need to tell him how they admire his commitment to New York, but they also must address how they failed him and want to do right by him, giving him one more chance at winning a Stanley Cup. It simply will not happen in the near future here.
[membership level="0"]
Lundqvist will have the final say, but that should not stop Gorton from attempting to make that franchise-changing move. Henrik could decline any deal, and maybe he tells management that he wants them to go all-out in free agency and sign Artemi Panarin. Regardless of what happens with Lundqvist, this is a conversation that needs to finally happen.
Rebuilds are hard, and this three-game losing streak is all the evidence you need to prove it. Phase four of this rebuild is going to hurt, and it might cause a rift in the fan base. But none of that should stop Gorton from at least starting what could be the most important part of a painful process.