The results weren't there for Todd Bowles. But an undeniable certainty in the wake of his firing is that his New York Jets had his back.

As the Seinfeld episode "The Foundation" explained, a mutual breakup is rare. Todd Bowles' split from the New York Jets is no exception.
Bowles' four-year term came to an end on Sunday night, hours after the Jets sleepwalked through their 2018 season finale. The 38-3 loss to the New England Patriots was indeed garish, but it was clear Bowles' fate was sealed long before kickoff in New England.
Thus ends an era of Jets football that somehow managed to play to a level lower than the typical mediocrity that has defined the franchise. The first 15 games were full of hope, a 10-5 punctuated by overtime victories over the Giants and Patriots. A Week 17 loss to Buffalo, one that cost the Jets a playoff spot, was the premature beginning of the end. Their ensuing mark of 14-35 was the third-worst mark in the league in that span, besting only the lowly 49ers and Browns.
Simply put, the firing was inevitable. But it doesn't mean the players had to like it.
With the team packing their gear on Monday morning, Bowles nostalgics reigned. For many in the locker room, Bowles was the first and only coach they've had in their NFL careers. Receiver Quincy Enunwa, for example, joined the team in 2015, the same year as Bowles. He was looking forward to calling Bowles later in the day and sharing a "good conversation".
As Bowles' doomsday clock ticked closer to midnight, players rose his defense. Those feelings didn't mitigate on Monday, even though his Jets ledger is closed.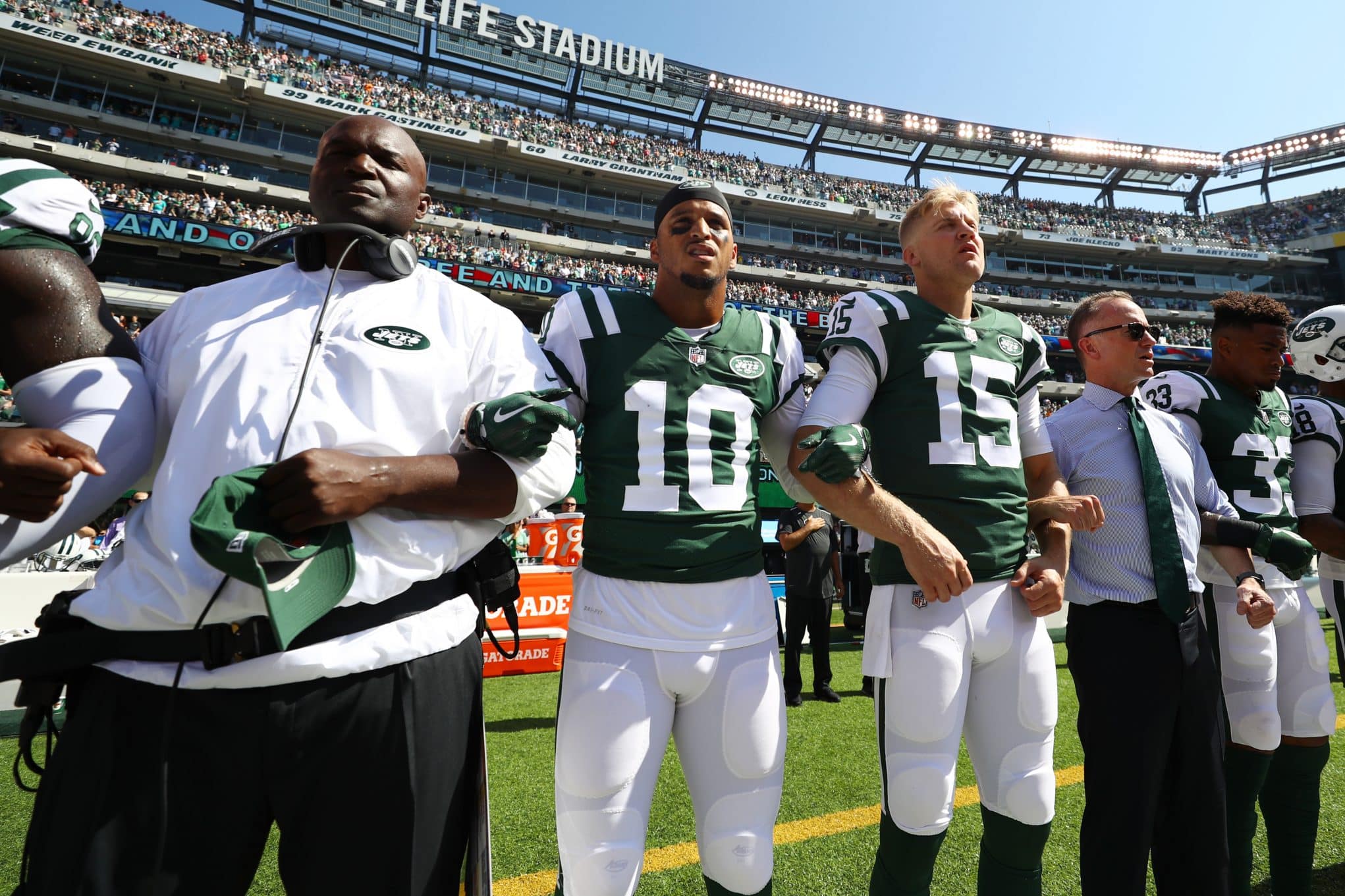 "I hate to see the news," linebacker Avery Williamson said. "He's a great person, great coach. I feel like he definitely helped get my game up to another level this year. He definitely taught me a whole lot plays."

"We worked so closely together over the last two seasons and I have just so much respect for Todd, what he's about," quarterback Josh McCown added. "You hate to see that. It's heartbreaking. It's part of this business. You process it the best you can and move forward."
This being the Jets, things were never truly perfect and peaceful. His final week, in fact, was overshadowed by the de facto exile of cornerback Trumaine Johnson, one of many Jets who failed to live up to expectations. You could never tell by Bowles' expressions, however.
A Bowles press conference will never appear in a potential reboot of Coors Light's comedic "Press Conference" commercial series. He remained almost numb on the sidelines, his face frozen in focus.
His lack of emotion became a bit of a meme in the tri-state area. For some players, however, it was the perfect antidote to the never-ending wave of green chaos.
"Don't get too high, don't too low, especially in this business," Enunwa said when asked about the Bowles lesson he'll remember most fondly. "He kind of showed that on the field, really, with his ability to stay, I guess you could say, stoic. A lot of people looked at that like a negative, but I think it's huge for a player to see a coach not get too down when bad things are happening so you kind of know there's always good times ahead."
Even with a respectable 10-6 mark in his debut, Bowles' magnum opus could probably be 2017. Two years removed from the vanished goodwill of a victorious decalogue, the Jets had reverted back to their trademark disarray. Things became so chaotic that USA Today declared they'd go winless.
Instead, Bowles kept the team together and provided solid building blocks that became the Jets' first true foundation since their pair of AFC Championship Game appearances in 2010-11.
Josh McCown stepped in and posted career-high numbers. Robby Anderson proved to be a reliable receiving option. Defensively, secondary rookies Jamal Adams and Marcus Maye each enjoyed stellar debuts, while veterans like Morris Claiborne and Buster Skrine each enjoyed a resurgence. Results, per usual, were not present in the win-loss column, as the Jets went 5-11 for the second consecutive season. But Bowles' ability to keep things together and remain relatively competitive (seven of the losses came by single digits) provided a spark for a franchise in desperate need of one.
But 2018 — despite the arrival of highly touted rookie quarterback Sam Darnold — did not provide the necessary follow-up. Gone were the hopeful defeats, replaced by embarrassing losses. In nine games, for example, the Jets failed to reach 300 yards of offense, a dead statistical anomaly in today's NFL. Even flashes of December brilliance, courtesy of an energized Darnold. were offset by defensive lapses that blew sizable leads, chokes that were seen as unbecoming for an NFL veteran that made his name as both a player and defensive coordinator. Hence, Bowles is gone.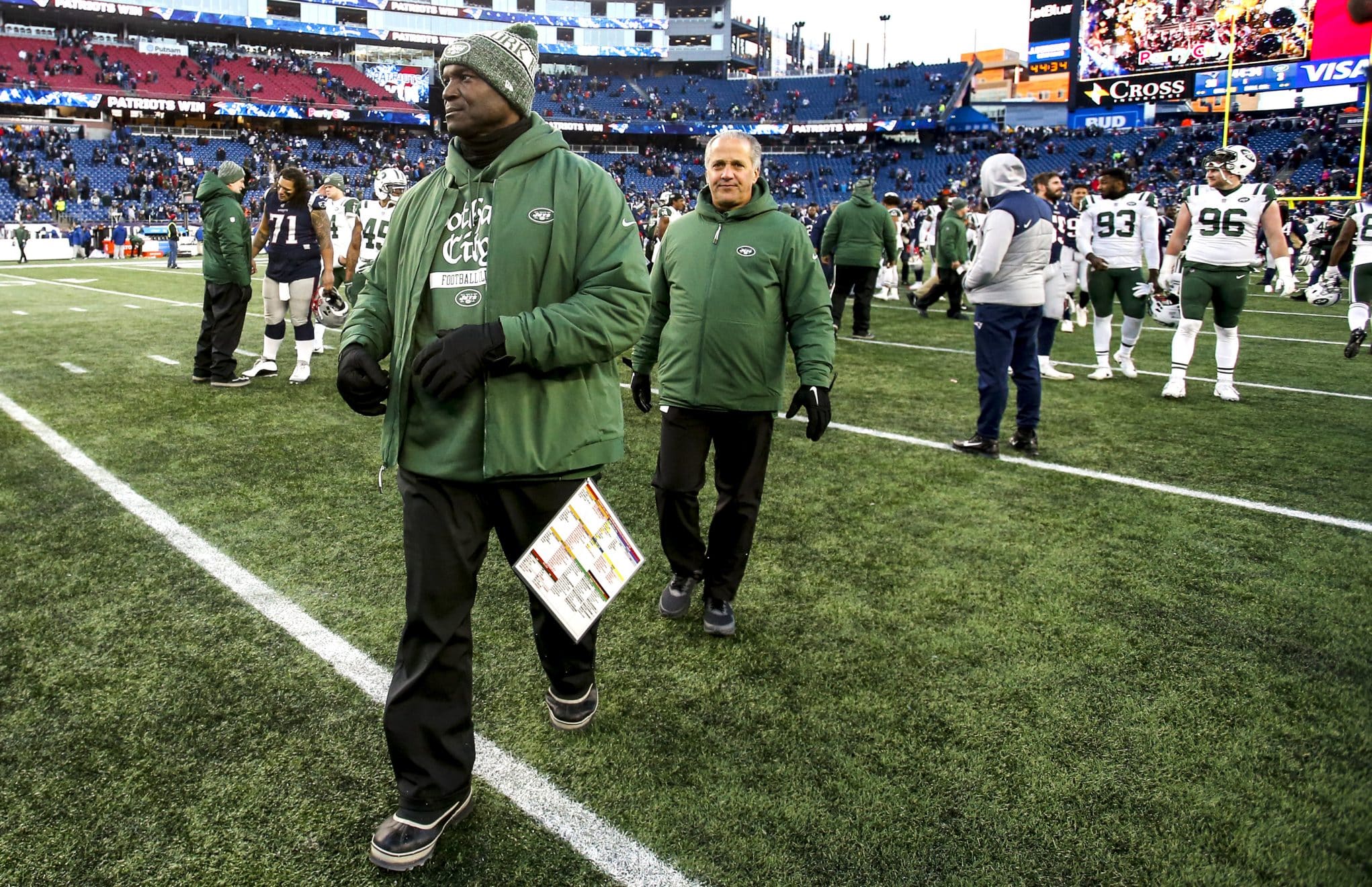 In the end, there were plenty of theories and criticisms, both exaggerated and legitimate, leveled toward Bowles. But in the storm, there was an undeniable truth: his players had his back. Unfortunately for Bowles, it wasn't their decision to make in terms of staying or going.
Breakups are rarely pretty on a personal level, and they can become downright toxic when it comes to sports. Look no further, for example, then the contempt Baker Mayfield holds for Hue Jackson.
Contrastly, this departure will be long and fondly remembered by the current crop of Jets. The firing of Bowles, a locker room mainstay since 2015, is the perfect wake-up call this team needs. With only 30 players under contract for next season, not all of Bowles' troops will be able to stay to avenge him.
Those whose New York fates are sealed, however, will not forget their fallen leader.
"To come up short and to hear the news that Coach Bowles wasn't going to be here anymore, it (stinks)," Darnold said. "I think Coach Bowles, his type of leadership, he showed me that you can just be you and people will respect that. as long as you come in and be the same person day in and day out. He showed me how to lead and that it's possible to lead that way."
Bowles was a coach well liked by his players. But if his ousting leads a long-awaited turning of the tide in Jets history, these players will certainly sacrifice feelings of camaraderie for an increased win total. After all, the best tribute of all for the departed Bowles would be to finish what he started, fulfill the potential that was never truly finalized.
The Bowles exit may be most felt at the top. In a rare meeting with reporters, Jets CEO/Chairman Christopher Johnson began his statements with an emotional tribute to the former head coach.
"I had been evaluating the decision for some time and came to the decision that change was needed," Johnson said. "I think it's the right (decision) for both the New York Jets and for Todd. I want to take this opportunity first to thank Todd. Since he's been here, he's worked hard to try and steer this organization in the right direction. He's a good man who cared deeply about the New York Jets, our fans, and our players. I am truly appreciative of that. He's a good man and I hope to have him as a friend for years to come."
Follow Geoff Magliocchetti on TWITTER