Normally the stoic head coach of the New York Jets, Todd Bowles made his displeasure with officiating clear after a heartbreaking overtime loss.

FLORHAM PARK, NEW JERSEY—The New York Jets Week 16 opponent was listed on official NFL schedules as the Green Bay Packers. The NFC North opponents indeed played a game at MetLife Stadium on Sunday. Jets head coach Todd Bowles, however, felt his team was forced to go up against not only the green and yellow of the Packers, but the black and white of the officials as well.
No matter the quantity of opponent, the Jets emerged from the game with one loss, a 44-38 overtime defeat. The team's 2018 home finale featured 16 New York penalties for 172 yards.
"I thought we were playing two teams," Bowles said bluntly in his postgame press conference. "I thought we were playing the Packers and the (referees)."
When a reporter pointed how unusual it was for Bowles to call out officiating the head coach replied, "That's how bad it was".
Green Bay's comeback from a Jets lead that summitted at 15 points was made possible through the familiar heroics of quarterback Aaron Rodgers. Down 35-20 when the fourth quarter commenced, Rodgers led three consecutive scoring drives, including an 11-play, 83-yard masterpiece that concluded with eight personal points via a one-yard touchdown and two-point conversion, both achieved on quarterback keepers. Those points gave the Packers their first lead of the game at 38-35.
The Jets responded with an equalizing field goal, but Rodgers needed eight plays to end it in overtime, capping things off with a 16-yard scoring throw to Davante Adams.
No one will question the fourth quarter mastery of Rodgers. Despite Green Bay's playoff elimination, Sunday saw him lead his 15th career fourth quarter comeback and 22nd game-winning drive. Bowles couldn't help but feel Rodgers had some help from the game's lawmakers.
"Taking no credit away from (the Packers), but we can't play two teams," Bowles said. "I'm sure I'm getting fined already, so I care not to say (anything else). But something has to be done about that. That's ridiculous."
The game's most crucial penalty came in the extra session. With the Packers facing a third down from their own 40-yard line, Rodgers looked to hit Marquez Valdes-Scantling for a big gain on the right side of the field. The pass fell incomplete, but Trumaine Johnson was charged with a pass interference penalty.
With the ball placed at the spot of the bowl, the Packers were situated just 27 yards away from the end zone. Rodgers would end it five plays later.
"I felt it was a bad call, as I did quite a few other calls," Bowles said. "It was one of those games. I haven't seen one in my 18 or 19 years in the league."
Pass interference calls also helped the Packers in regulation. Overtime, in fact, provided a sickending sense of deja vu.
Up 35-23, the Jets appeared to force the Packers into a compromising fourth down at the New York 29 when another pass to Valdes-Scantling fell incomplete. But cornerback Buster Skrine was the guilty part this time around, and his 26-yard infraction put the Packers three yards away from paydirt. On the very next play, safety Jamal Adams was called for yet another interference, this one on tight end Jimmy Graham.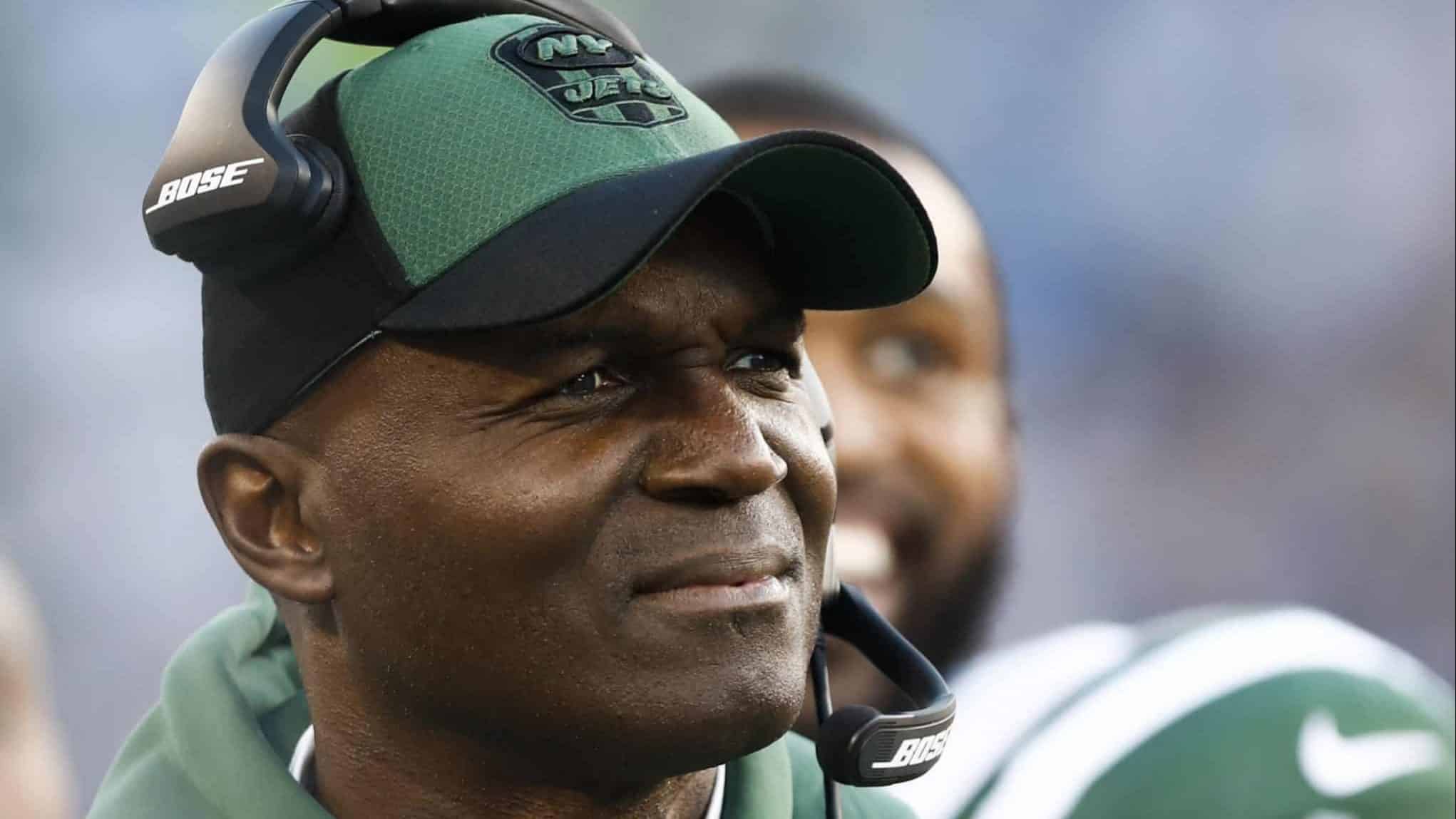 Adams did not wish to comment in detail on the calls, but his displeasure was apparent.
"I actually like having my money in my pocket," he said. "So I'm going to keep my comments to myself."
The safety was not alone.
"I'm still (ticked) off," linebacker Avery Williamson said. "I'm sure (the league) will come out tomorrow and say there were bad calls because they always do, but it is what it is."
The officiating woes overshadowed positives the Jets were hoping to glean from the loss. On offense, Sam Darnold reached new career-highs with 341 passing yards and three touchdowns. Robby Anderson earned 140 of those Darnold yards, while rookie tight end Chris Herndon had 82 more.
In the end, there was an effort on several Jets' parts to say that the loss, the team's 11th of the season, was one of their own doing.
"At the end of the day, they pay us to go out there and stop offenses," Adams said. "So we've got to go out there and execute it."
Cornerback Morris Claiborne, whistled for a hands-to-the-face penalty in the second half, remarked the Green Bay receivers admitted his coverage didn't seem illegal. He likewise expressed frustration at the Jets' inability to close out another game. Falling to 4-11 with a 1-8 stretch, the Jets have held a second-half lead in each of their past four games, but have only won one.
[membership level="0"]
"I have no idea (why we can't close)," Claiborne said. "If I knew, we'd be winning. We would be doing it. I don't know."
Green Bay's offense would end the day with 35 first downs and 540 yards of offensive, each accounting for season-highs. The victory became their first, and only, road triumph of the season.
Bowles would also agree with the officials' decision to remove defensive lineman Leonard Williams from the game. Williams had two tackles, including one sack, before he was ejected late in the first half for punching Packers offensive lineman Bryan Bulaga.
The Jets' 2018 season will conclude next Sunday when they visit the New England Patriots (1:00 p.m. ET, CBS).