Squaring off against the world-class Rodgers and Brady could be a great final test for a New York Jets defense packed with 2019 free agents.

FLORHAM PARK, NEW JERSEY—Plenty of games on Sunday's NFL docket feature playoff implications. The New York Jets 2018 home finale against the Green Bay Packers (1:00 p.m. ET, Fox) is not one of those games. New York (4-10) is far removed from any semblance of a playoff discussion, while the Packers' hopes ended last week in Chicago.
Nonetheless, Aaron Rodgers is prepared for two more contests before a long offseason commences.
The star quarterback has dealt with injuries for a good part of the season, including a groin issue last week against the Bears. Debate has raged throughout Brown County regarding the logic of starting Rodgers in a couple of meaningless contests.
Rodgers has made it clear, however, the thought of skipping out on the last games never entered his mind.
"If I want to be listened to and followed and looked up to, how could I stand here and say that these games that don't matter for playoffs, I'm going to cash it in?" Rodgers said, according to ESPN's Rob Demovsky. "That's just not the way I lead, and I'm super-competitive, and I want to be out there with the guys and I look forward to being out there."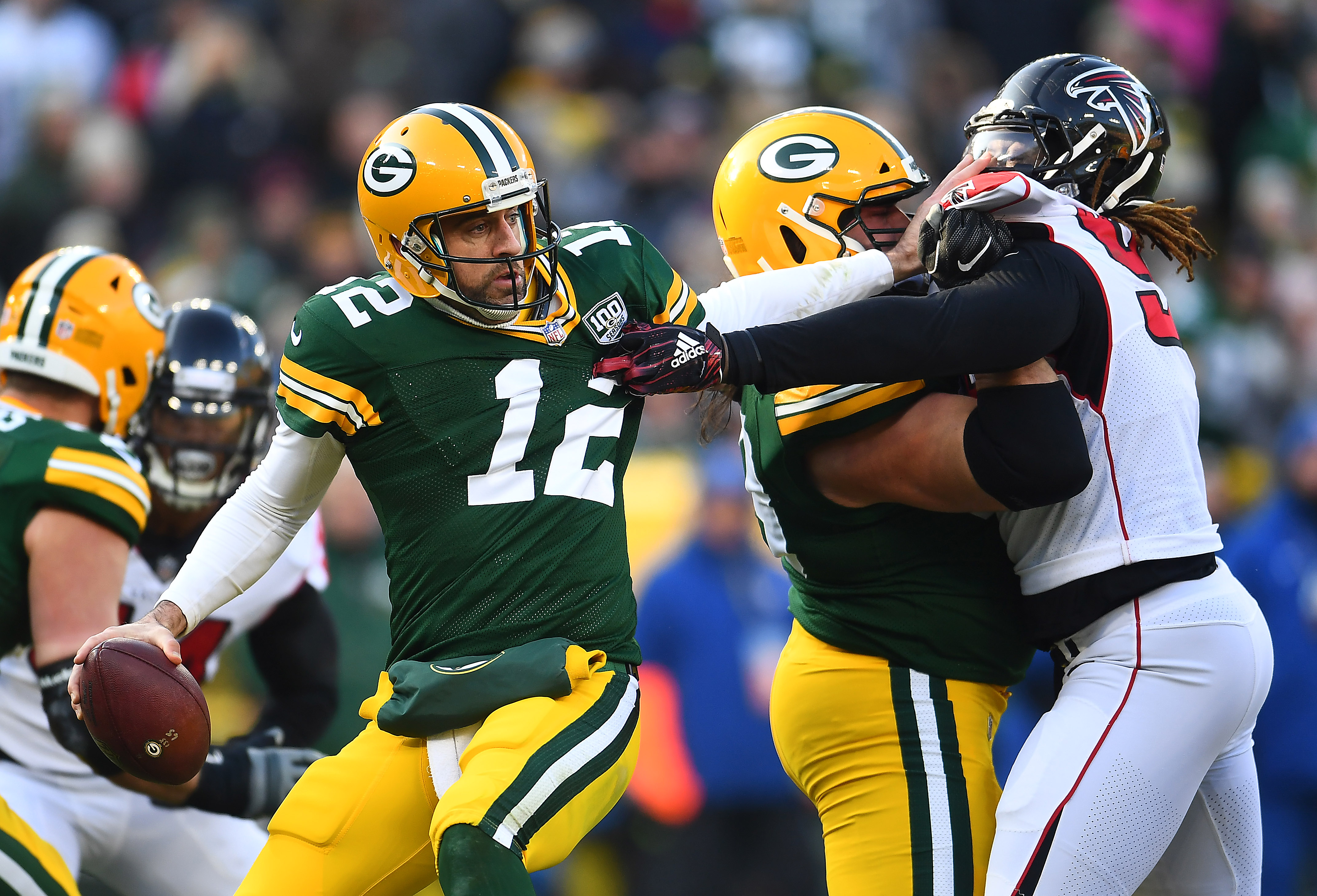 In his participation, Rodgers grants those who make the trek to MetLife Stadium an early Christmas gift, in that they get to see an NFL legend in action. He also provides a gift, in the form of an opportunity, for the New York Jets' defense.
Enough has been written about the Jets' excessive offseason money to spend. Their 2019 cap space is currently valued at over $106 million, according to Over the Cap. With great offseason money comes great responsibility, as only 29 players are under contract for next season. The impending free agent class includes several defensive starters, thus making these final games, meaningless as they may be toward the standings, de facto auditions for the future.
Rodgers visits this week. The final week of the season features a visit to the lauded Tom Brady's domain in New England. The Patriots pot can sweeten even further, as there's a chance New England could be fighting for a first-round bye in the AFC playoffs.
If you're going to make a statement, there are no better names to do it against.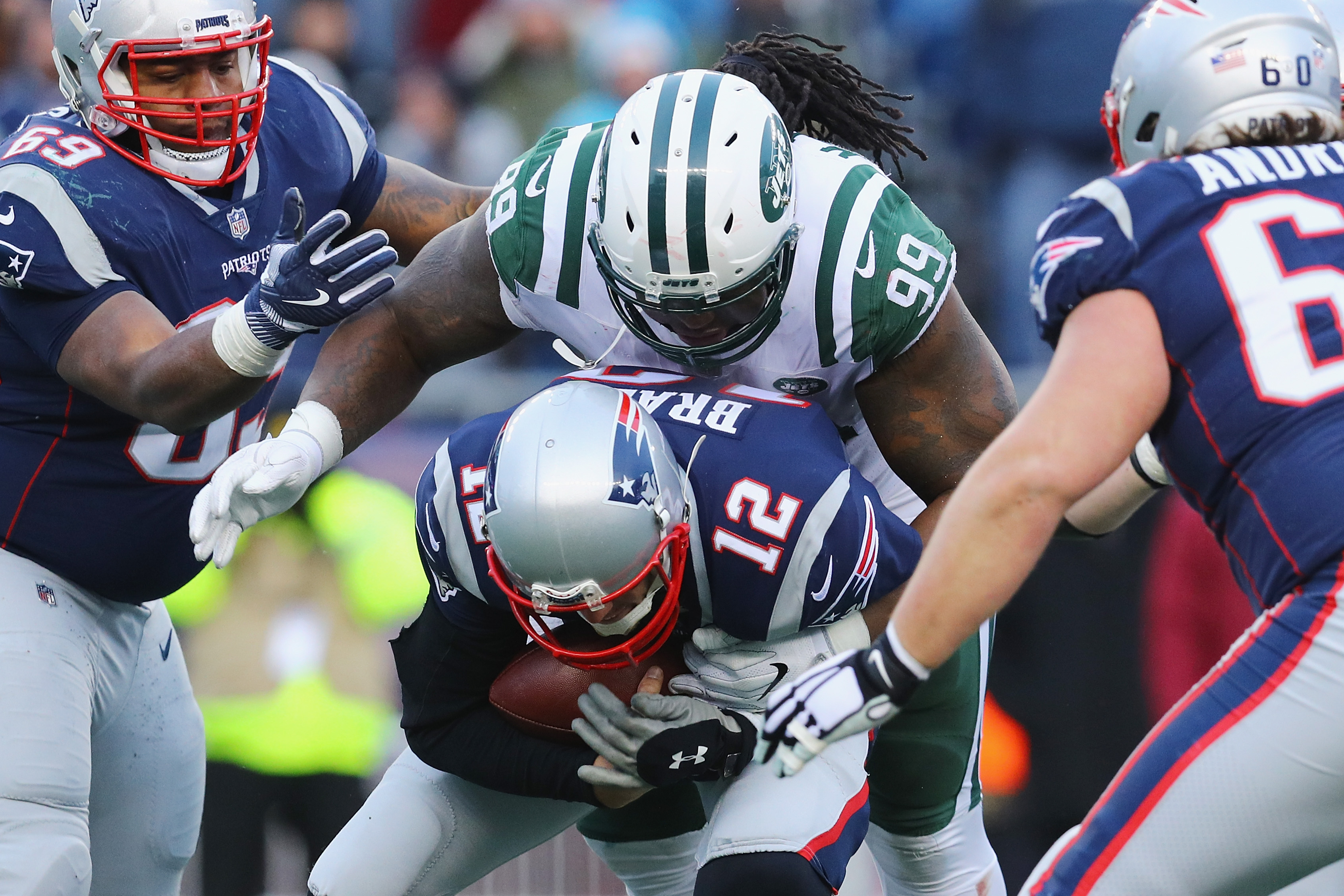 Jets defenders have already dismissed the inherently ludicrous notion of tanking. A sense of professionalism has been the common theme in the green locker room. There are no plans to abandon a victorious mindset now.
"We're trying to go out every weekend and play well," defensive end Henry Anderson said. "Going up against two really good quarterbacks and a couple of good offenses, it'd be big to go out get a couple of wins. We're going to try to go out Sunday and execute and get that win."
"I think it would be phenomenal for this team to come out with a victory," linebacker Avery Williamson said. "That'd be some huge momentum for 2019. We feel like we've been having good practices this week, and we're ready to go out there and give it our all."
A common theme among some defenders is that they simply wish to end 2018 on the right note. That group is skeptical that wins now automatically guarantee success later.
"I think the politically correct answer is yes, but the truthful and honest answer is no," Brandon Copeland said when asked if success in the latter stages of 2018 can lead to good things in later years. "There are teams that won the Super Bowl the year before then come back and play average and below average."
"If we have a great game this week, it doesn't mean we'll have a great one next week. That's something, personally, that I've tried to master in my own career: not to get too high or feeling too accomplished after a good performance."
But some impending free agents know about the purge that's potentially coming. Sunday against Rodgers provides a chance to impress Jets management that they're worth keeping around for a presumed return to glory. Even if they're deemed expendable, the final couple can also impress potential new employers.
"Progress is great and it's amazing. I think it's also more important that we only have two weeks together with this specific group of men, at this time, in New York Jets uniforms," Copeland said. The linebacker is one of several Jets starters set to hit free agency.
"The progress is amazing, and that's great, but it's also just a pride thing. This is football, this is where we're at and you have to relish the opportunity to go out and play football on Sunday and get paid to do it. I think that that's a bigger opportunity we should take full advantage of. If I know the guys in this locker room right, that translates to great performances."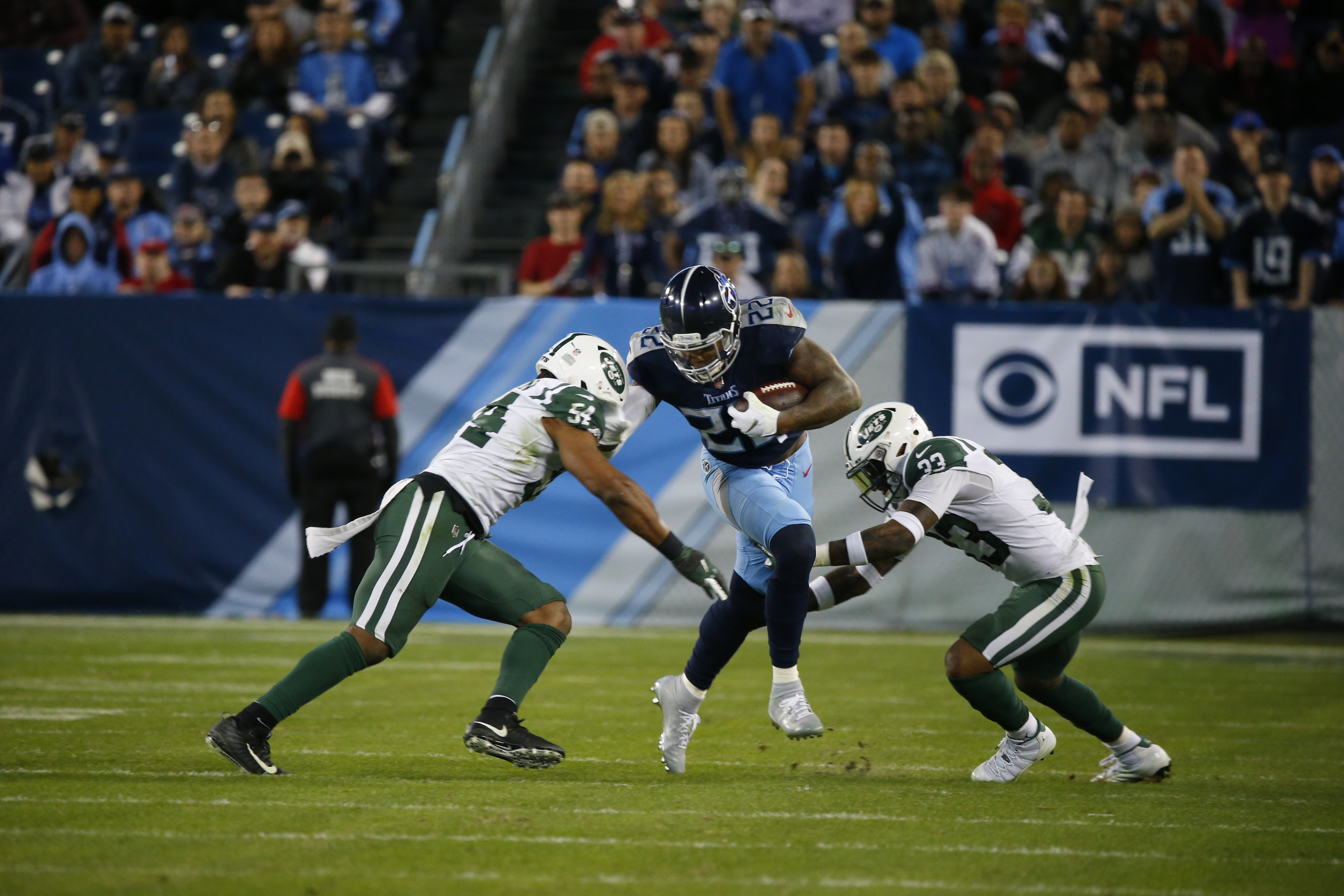 Safety Jamal Adams is one of the few Jets whose long-term status is secure. If it were up to the newly minted Pro Bowler, everybody would stay. This, however, is the NFL. If feel-good moments provided victories, everyone would be undefeated.
In just his second season, Adams has proven to be a leader on and off the field. If anyone understands the value of Sunday, it's him. The defender has become the proven symbol of hope for the franchise, and this game provides a perfect showcase to fulfill that title.
"Going against the best of the best, Aaron Rodgers and Tom Brady, nothing like that. You can't ask for two better quarterbacks to come in and compete against," he said. "We're looking forward to the matchup. We're just focused on Green Bay this week.
2018 was never truly viewed as a season that ended in the playoffs. But growth was necessary. A step beyond the hopeful yet fragile 2017 campaign had to be taken. Several games, namely the embarrassment of a 41-10 home loss to Buffalo, could've cemented the year as one of failure. The Jets are already at a point where they're going to look different come September. Some players and personnel are beyond redemption, at least in Jets-branded apparel.
But in this superstar-laden final couple, the Jets can put a final stamp of approval on 2018, and look at it as a true building block.
"The effort has always been there, so you're pleased with that," head coach Todd Bowles said of the team's December efforts on Friday. "If you had to coach effort, then you're in the wrong place. These guys take good responsibility and take the onus on themselves and they come out ready to play."
Follow Geoff Magliocchetti on TWITTER