The New York Jets will send three to the Pro Bowl with Jamal Adams leading the charge. The trio spoke about their nominations on Wednesday.

FLORHAM PARK, NEW JERSEY—The New York Jets won't earn more than six victories this season. For three members, however, the 2018 season comes with an extra personal win. Safety Jamal Adams, kicker Jason Myers, and returner Andre Roberts will be headed to Orlando to partake in the 2019 Pro Bowl, set to be held on Jan. 27.
It's the first all-star nomination for each player, but the Pro Bowl nod definitely carries extra weight for Adams. The safety sees his Orlando invite as accomplishing what his father was unable to.
George Adams was an NFL running with the New York Giants and New England Patriots. A first-round pick in 1985, George's 887 yards from scrimmage was 10th in the league during his rookie season. A severe hip injury suffered in 1986's training camp, however, derailed his NFL career before it could truly get rolling.
Over three decades after his selection, Jamal went to the Jets in the 2016 draft's debut round. A strong rookie campaign was marred by a Pro Bowl snub. Jamal took to Twitter to make a solemn football vow.
I wont miss another Pro bowl. Believe that.

— Jamal Adams (@TheAdamsEra) December 20, 2017
Part one of a lofty goal is fulfilled, as is vindication and redemption for the Adams family.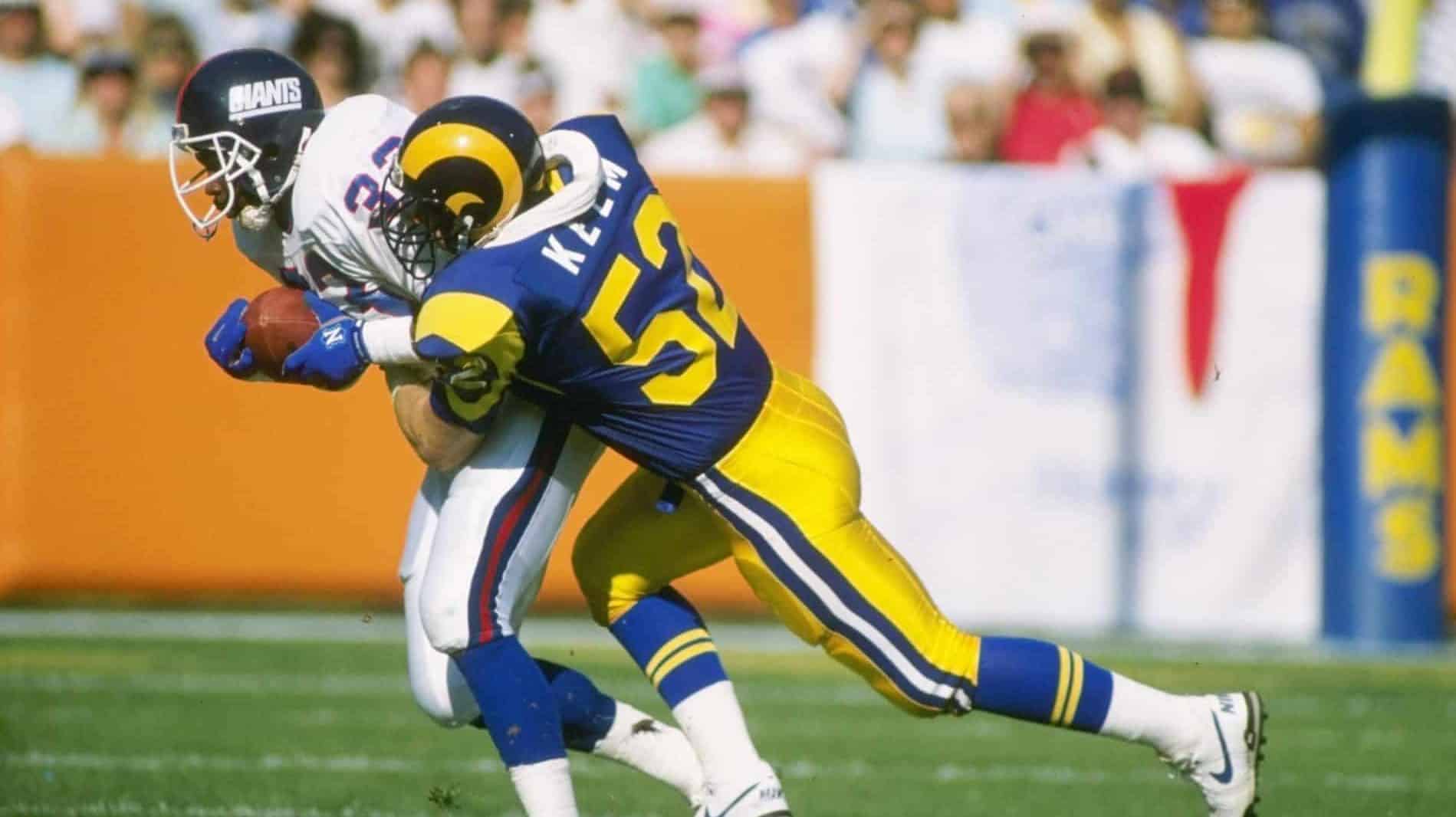 "I had a moment with my father. He was definitely tearing up," Adams said of the nomination's aftermath. "I cried a little bit, just at my house by myself.
"Honestly, I felt that, me being drafted by the Jets, it was my calling to come here, where (George) left off, and take off from there. He always wanted to make the Pro Bowl and do great things, but it didn't happen that way. I did it for my family, I did it for myself, I did it for this team."
In Adams' eyes, a trip to Orlando is only the beginning.
"I got two more things on my personal goal list that I'm still chasing," Adams said. Though unwilling to elaborate, he believes that "three of them" are "in the range of happening here pretty soon."
Although the nomination was especially emotional for Adams, the recognition is not lost on special teamers, Roberts and Adams.
"It feels so bad. Rough life," said Roberts jokingly to open Wednesday's locker room availability. "It feels real good. This my ninth year, fifth team, it's an honor."
Roberts is one of two players from Brant Boyer's special teams unit representing the Jets at the annual NFL all-star game. Joining the Jets on a one-year deal in March, Roberts currently leads the league both kick (26.8) and punt return average (14.9).
Set to turn 31 three weeks before the game, Roberts was asked what's clicked for him this season. In his response, he credited his nomination to a team effort.
"The guys around me did a good job," Roberts said. "Great job by them this year. You see some of the returns, I'm untouched until I get to the 20, 30-yard line. The guys stayed together, worked hard. Fortunately, they stayed fairly healthy, so we built some chemistry. I think that was the most important part."
When news of his nomination hit the Twitter waves, the first correspondence Roberts made was to his teammates. One of two handles tagged was that of Myers, his locker room neighbor.
@TheAdamsEra @JayMy_31
Congrats fellas!!!

— Andre' Roberts (@AndreRoberts) December 19, 2018
"We were talking about (the Pro Bowl) the whole time. Our lockers are right beside each other," he said. "We're fortunate enough to both make it, so it's pretty cool."
Myers found out about his nomination alongside his wife Katie, receiving a phone call from head coach Todd Bowles. The Marist College alum only had one question: if Roberts was going as well.
"That was one of my first questions: if Andre made it," he said. "He deserves just as much as anyone else in this league. I'm happy for him, happy for Jamal. If a year where we're not winning as many games as we want to, it's good to have guys like Andre and Jamal, who work hard every week and get the credit on Sunday."
Roberts has been one of the many witnesses to Myers' meteoric rise to the top of the NFL kicking crop. The maker of 31 field goals, Myers is racking up distance as well as the points. In November, he became the first kicker in NFL history to convert five field goals of at least 55 yards in a single season.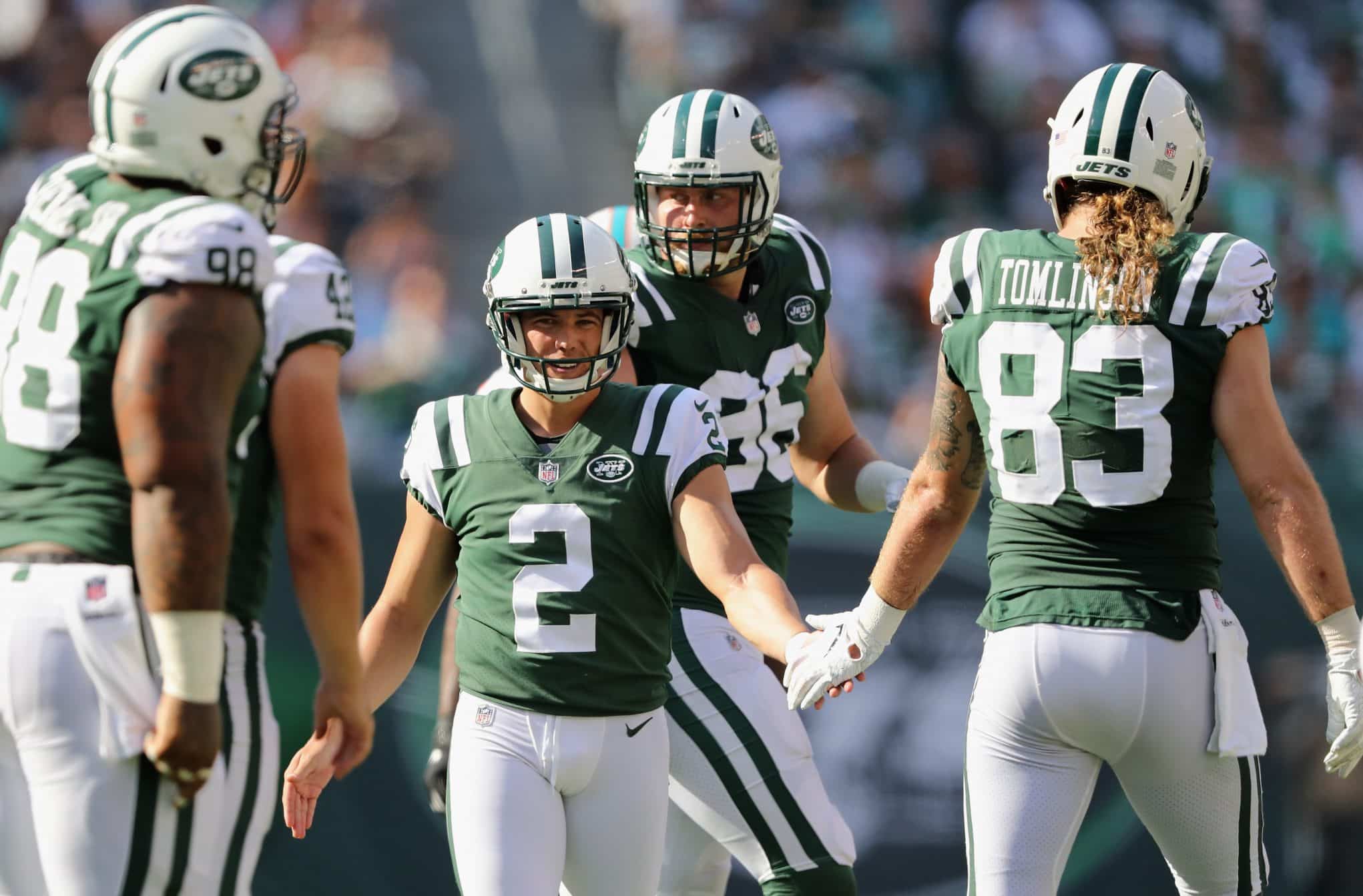 "To earn something like that from the players and coaches from around the league, it's a great honor," Myers said. "A lot of credit goes to (long snapper Tom Hennessy), (punter Lachlan Edwards), and what they do for me. The guys up front, and (special teams coordinator Brant) Boyer, just everyone who's been helping me out year, I'm glad to be doing it with those guys."
The special teamers each came from small schools to achieve their NFL dreams. Myers is the first name from the FCS school in Poughkeepsie, NY to make the Pro Bowl, while Roberts is the first Citadel alum to reach it since Green Bay running back Travis Jervey in 1997.
The Pro Bowl trio will return to action on Sunday, as the Jets take on the Green Bay Packers in their final home game of 2018 (1:00 p.m. ET, Fox).
With matchups against Aaron Rodgers and New England's Tom Brady ending the Jets' season, Adams believes that strong performances against quarterback royalty can combine with the Pro Bowl news to end things on a positive note.
"You can't ask for two quarterbacks to come in and compete against," Adams said. "I'm looking forward to the matchups."
Follow Geoff Magliocchetti on TWITTER