Amidst a seven-game winning streak, the Brooklyn Nets are establishing an identity; that of a playoff team.

It could have happened last season under perfect circumstances, but the stars didn't align. Now a half game back of the Eastern Conference's eighth seed, the Brooklyn Nets are looking like a playoff hopeful.
Behind D'Angelo Russell's elevated play, the team's overall depth, and a shaky Eastern Conference, the Nets may finally return to the playoffs. We take a look at the team's winning streak, and what it means for their playoff chances.
D'Angelo Russell is Done Loading
After his strong start to last season, it seemed D'Angelo Russell was ready to break the mold from rotational player to All-Star caliber player.
Then he underwent mid-season surgery, completing disrupting any progress, returning to an injury-stricken team desolate of depth.
So, Brooklyn took a summer to reset. Russell put on a few pounds, worked on his three-point shot, and got to know his teammates even more. Now, he's contributing to a productive Nets offense, and his latest play has pushed them to seven straight wins.
On the year Russell is averaging 18.0 points, 6.2 assists, and 1.2 steals per game. He's shooting 42 percent from the field, and an improved 36 percent from deep.
More importantly, Russell has taken a more aggressive approach to the defensive side of the ball. He's adopted a pesky mindset, a willingness to follow the ball, and it's showing.
In the team's seven-game win streak Russell's averaging 17.8 points, 7.8 assists, and 2.3 three-pointers per game. That's on shooting percentages of 45 from the field and 39 from deep.
It's clear, even in such a small sample size, that when he plays well, the Nets win. Not to discredit LeVert, but one can't help but wonder if more responsibility handling the ball has actually helped Russell refine his game? Food for thought.
Per 36 minutes, Russell is averaging 22.4 points, 7.7 assists, and 37 percent shooting from three.
He joins LeBron James, Kyrie Irving, and James Harden as the only players averaging 20+ points, 7+ assists, and 36+ percent shooting from deep per 36.
Brooklyn's starting point guard is putting on an All-Star campaign in the Eastern Conference. And last I checked, you need at least one of those to win a playoff game.
Overall Depth
Brooklyn may have made a run at the playoffs last season, but injury took it's toll and struck all throughout the roster. Jeremy Lin suffered a season-ending injury, Russell missed 33 games. Rondae Hollis-Jefferson missed 14 games, and Caris LeVert missed 11 games himself.
Though one could say their injury-riddled year paved the way for Spencer Dinwiddie's success, the other side of the coin says it's also why they didn't reach the playoffs. Brooklyn didn't have the depth to sustain such injuries last season, but this year they may have found it.
In the offseason, the Nets signed big man Ed Davis and traded for veteran forward Jared Dudley. Aside from Dinwiddie, they're the best players in Brooklyn's second unit.
Davis is arguably the best offensive rebounder in the NBA. He's averaging a career-high 3.2 offensive rebounds per game and has already tallied a season-high 15 rebounds against the Toronto Raptors.
Dudley was an overlooked acquisition, similar to the DeMarre Carroll trade last year. He posted 13 and 16 point performances in back-to-back games during the streak. Dudley's been reliable in the clutch, and his basketball IQ is paying dividends for the young Nets.
That's without mentioning Kenneth Faried, who's been lost in Brooklyn's bench, having played only 50 minutes this season. But even he appears ready at a moments notice and could play a big role down the stretch.
There's no better testament to the Nets depth than their current winning streak. When LeVert suffered his ankle injury, it was starting to look like this year could get ugly. Instead, Brooklyn rallied back from an eight-game losing streak to put themselves in the neighborhood of playoff contention.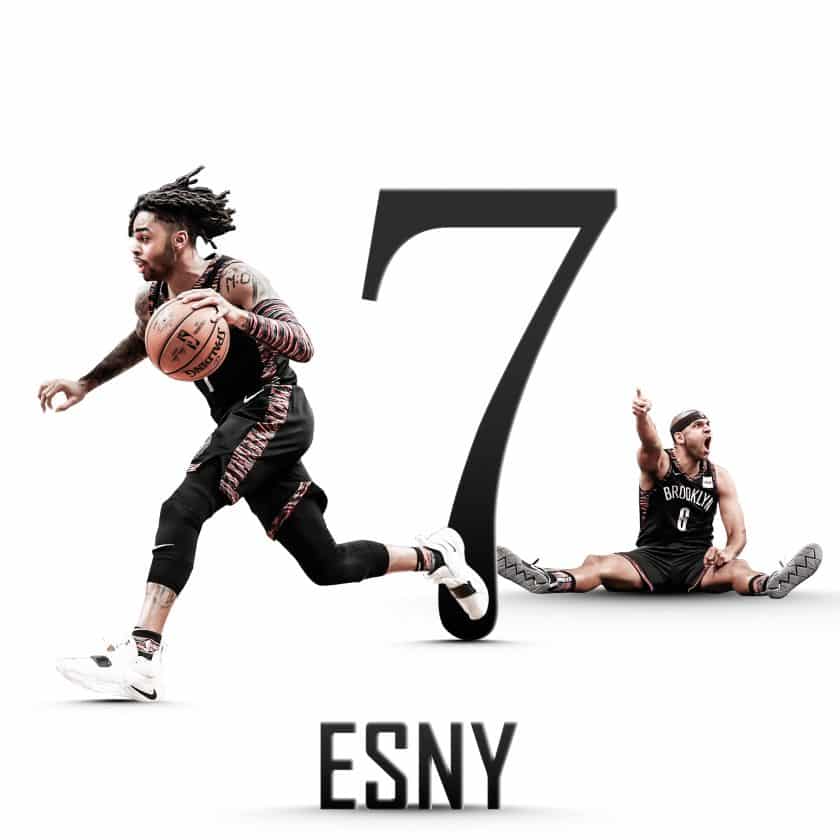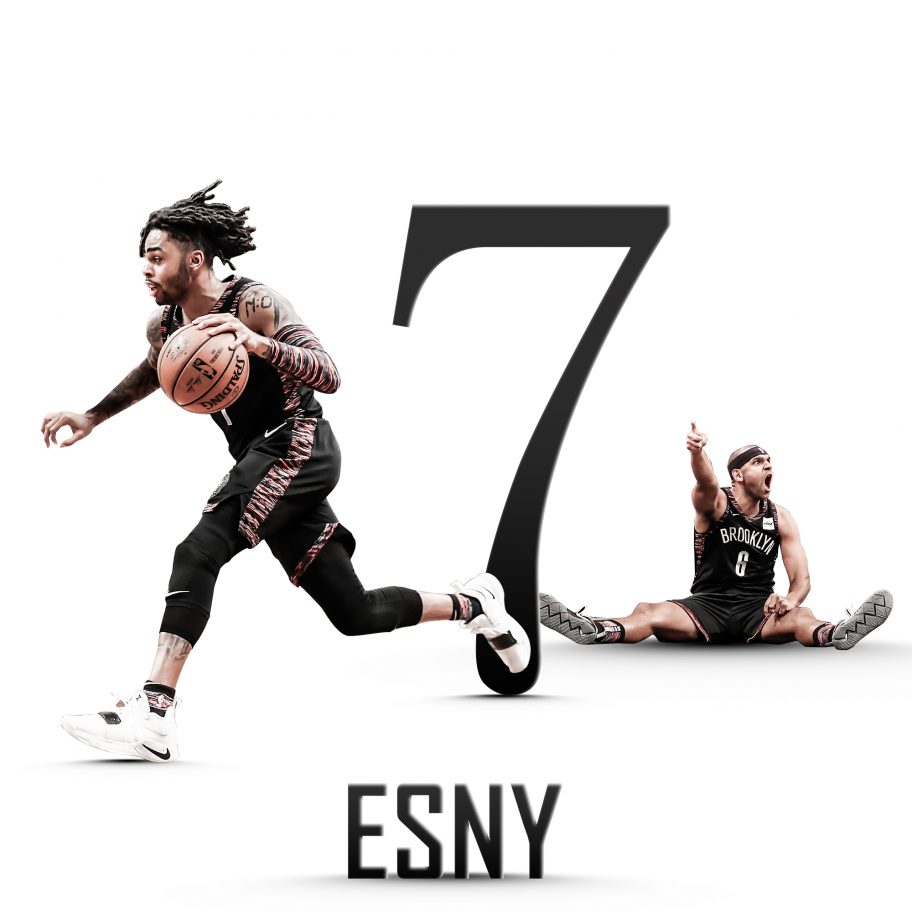 State of the East
LeBron James' departure from the Eastern Conference was bound to open the door for one playoff hopeful. Who's to say that team can't be the Brooklyn Nets?
The Eastern Conference is currently lead by the 24-9 Toronto Raptors. Surprise, surprise. A team that traded for a top three player is playing good basketball.
Just below them are the Milwaukee Bucks, Philadelphia 76ers, Indiana Pacers, and the Boston Celtics. But it's the lower seeds where things get interesting.
At seventh the Charlotte Hornets, eighth the Orlando Magic, Brooklyn's at ninth with Miami below them at the 10th seed, based on percentage points.
The Charlotte Hornets have ridden the coattails of Kemba Walker's talent for years without results. And this season is no different. The All-Star point guard recorded the league's top scoring night with a 60-point game against the 76ers. Charlotte lost that game.
His performance this season, which most would say is MVP-caliber, is warranting a serious evaluation from owner Michael Jordan. Though in the past he's refused to trade Walker, one can't help but wonder just how long they'll keep to this beaten path.
[membership level="0"]
Then there's the Orlando Magic, who are a surprising 14-16, flirting with a .500 record. Still, even with the level that Aaron Gordon is playing at, they can't sustain this kind of run. Their best player (and trade asset) Nikola Vucevic is in a contract year, and they still don't have a point guard.
Orlando's Vucevic is one of the most likely names to be traded ahead of February's deadline. And without a serviceable point guard, any hopes of obtaining a playoff spot seem like nothing more than a pipe dream.
Behind the Nets is the Miami Heat, who stunned the entire NBA with a 30-11 run last season to squeeze into the postseason. Often remarked as a team full of role players, they simply don't have anyone capable of running an offense.
The one person they did have, point guard Goran Dragic, just underwent knee surgery that could sideline him up to two months. Sound familiar Nets fans?
With no point guard, it's hard to see Miami hanging in the playoff race, at least for now. Which is all the more opportunity for Brooklyn to climb the standings.
With the Brooklyn Nets getting hot in a conference literally on ice, they will assuredly see an opportunity to seize a playoff spot in the inevitable power struggle.
Brooklyn has a budding All-Star in D'Angelo Russell, have seemingly found their rhythm behind some impressive wins, and have the depth to sustain long-term success.
Albeit with your fingers crossed and knuckles tapping on wood, start paying attention to the East's playoff race Brooklyn fans. Because this year might just be the year.
They'll look to stay hot, and improve this win-streak to eight games, as they return home to Brooklyn for a face-off with the Indiana Pacers.