Despite the Green Bay Packers' elimination, their quarterback seems ready to go for Sunday's game against the equally doomed New York Jets.

It appears those who venture to MetLife Stadium on Sunday to watch a battle of eliminated teams play will be getting a special Christmas gift: Aaron Rodgers.
Despite the elimination of his Green Bay Packers, the star quarterback appears ready to start the Packers' penultimate game against the New York Jets (1:00 p.m. ET, Fox). Green Bay was officially eliminated from contention with a 24-17 loss to the Chicago Bears last week.
Rodgers, often referred to as one of the game's best quarterbacks, will miss the playoffs for the second straight season. Immediately after the Chicago loss, he was asked about his status for the last two games. If it's up to him, he'll be in there.
"I want to play…so I'm expecting to start and play," Rodgers said, per Pro Football Talk. "I'd like to be out there and lead us the last two weeks."
Packers interim head coach Joe Philbin seemed to commit to Rodgers earlier this week, according to Rob Demovsky of ESPN.
"I think when you sign up for the 2018 NFL season, you sign up for a 16-game season and hopefully you earn the opportunity to extend that and to compete for a championship," Philbin said. "That being said, you're a football player, you're part of a team and your one role is to the contribute to the overall success of the team. And the team has an opportunity to win a game Sunday against the New York Jets, and if our players, they should want to participate because they're good teammates and they should. I think that's their obligation to the team. So we'll see. If there are other discussions contrary to that, we'll certainly cross that bridge and discuss it."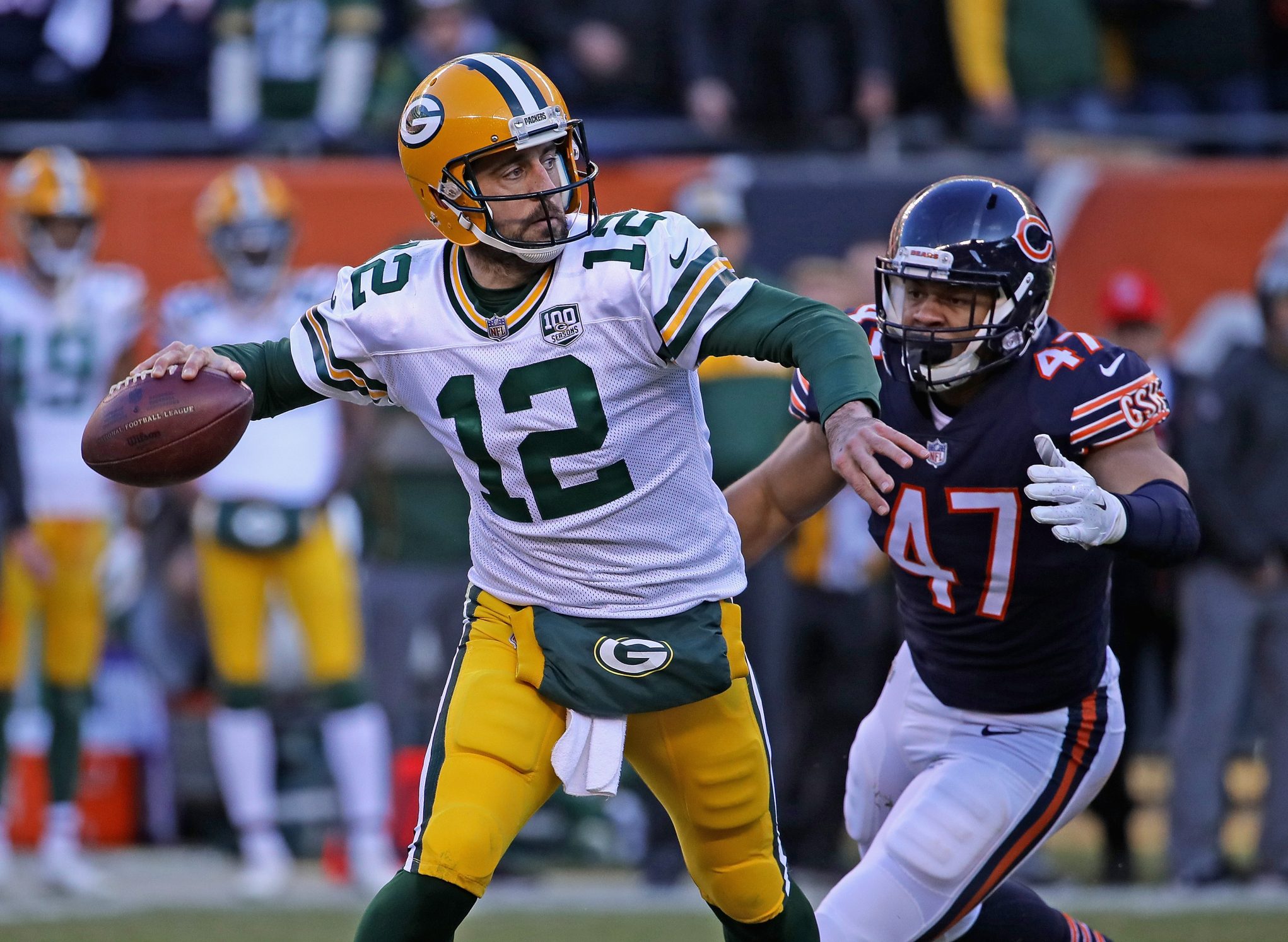 Adding to the Rodgers drama is the fact the quarterback has dealt with injuries this season. Last Sunday saw him sustain a groin injury, one that Rodgers said: "bothered (him) a little bit". He was sacked five times in Chicago and 44 times overall on the season, fifth-most in the league.
[membership level="0"]
Green Bay (5-8-1) carries two other quarterbacks on their roster. Former Cleveland starter DeShone Kizer is the primary backup, while undrafted free agent Tim Boyle has been inactive all season. Kizer last played during opening weekend in September, when Rodgers was forced to leave with a different injury. When asked if he'd have a problem with the coaching staff inserting Kizer into the game, Rodgers jokingly replied: "Yeah, probably".
No matter who is at quarterback, the Jets (4-10) vow to be prepared to end their home slate on the right note.
"Aaron Rodgers is Aaron Rodgers. He's a phenomenal quarterback and they have some good skill players. Aaron's going to make plays when there's not a play to be made," linebacker Avery Williamson noted in Monday afternoon conference calls. "Whoever's on the field, we're ready to go. If they rest him, they rest him. If not, we'll be ready to go regardless."
As an interconference matchup, this will be the Jets' first meeting with Rodgers and the Packers since 2014. He has won each of his two meetings with the Jets, including the lone meeting at MetLife Stadium in 2010 by a 9-0 final.
Jets quarterback Sam Darnold is looking forward to going head-to-head with NFL royalty. Leading up to his April draft selection, the rookie viewed game film of several current star quarterbacks. He said that he viewed Rodgers' film quite often.
"He's really is the most talented person I've ever seen the way he is able to get rid of the ball and throw the football," he said on Monday. "If I'm by myself and feel like watching tape, I'll be more likely to turn on his tape just because of the cool throws that he's able to make."
The Packers will already be without one offensive weapon on Sunday, as the team's leading rusher Aaron Jones was placed on injured reserve Tuesday. Jones injured his knee Sunday and did not return to the game. Jamaal Williams will likely get the lion's share of carries, while the Packers signed former Washington Redskins rusher Kapri Bibbs to the active roster earlier this week.
Follow Geoff Magliocchetti on TWITTER