When the New York Giants take on the Tennessee Titans Sunday at MetLife stadium, three players will play pivotal roles in determining the outcome.

EAST RUTHERFORD, NEW JERSEY—The New York Giants will look to get their fifth win in the last six games as they take on the (7-6) Tennessee Titans Sunday at MetLife Stadium.
A win will keep the Giants slim playoff hopes alive. A loss would eliminate them from playoff contention. Snagging a victory won't be easy as they're taking on a Titans sixth-ranked pass defense without their best receiver Odell Beckham Jr.
The Titans also have the luxury of having 10 days to prepare for this game following their 30-9 victory over the Jacksonville Jaguars last Thursday.
It will take a total team win to get the victory, but three players, in particular, must have big games.
Eli Manning
Last week the Giants offense got off to a sluggish start as they punted on their first three possessions of the game on 10 plays. The Giants can't afford another slow start, so the offense and in particular Manning has to be better.
Manning has been playing better since the Giants came off their bye week throwing 10 touchdowns to just two interceptions. Manning must avoid turnovers on Sunday against the opportunistic Titans defense in order for the Giants to win.
Alec Ogletree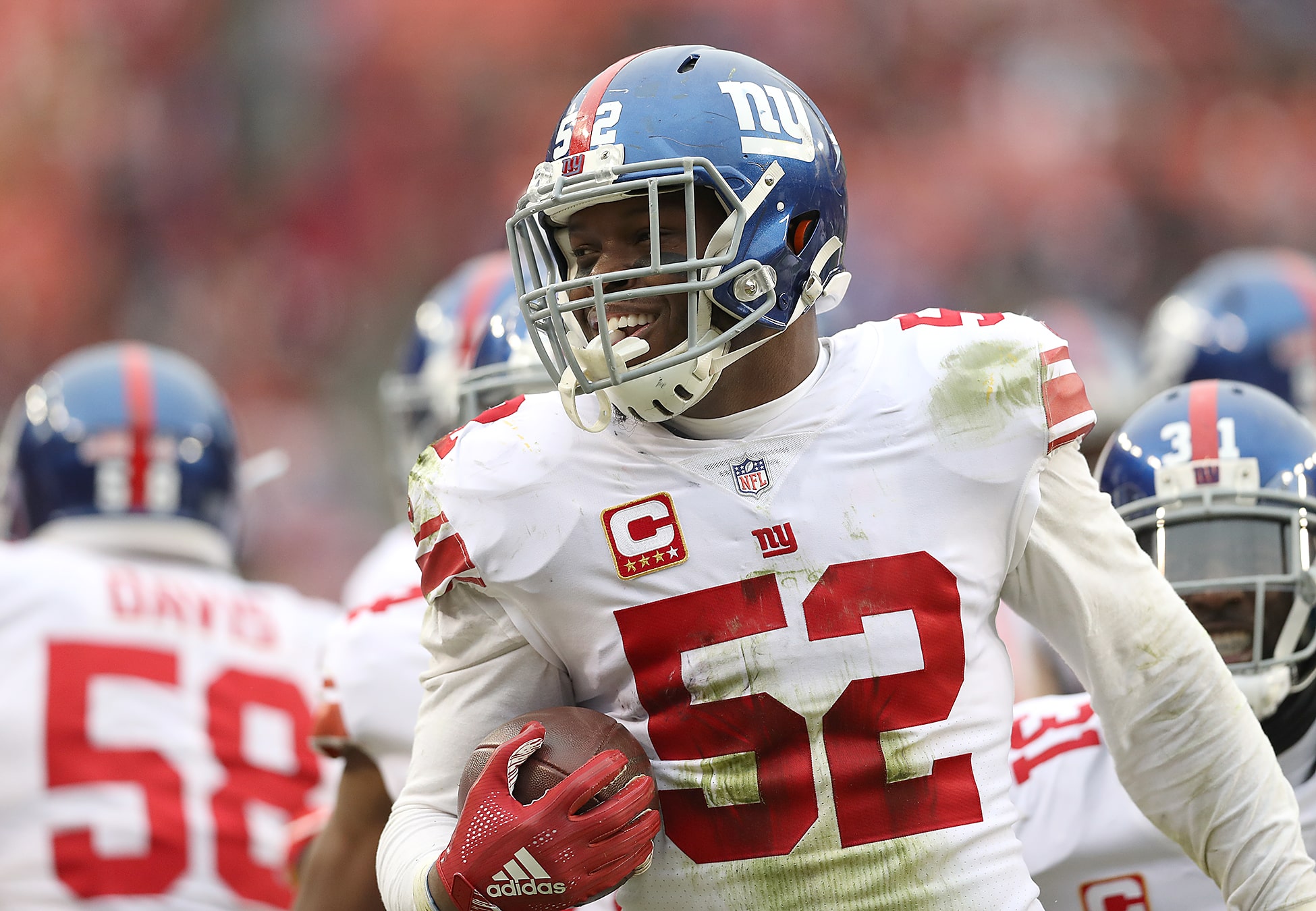 The Titans offense goes as their running game goes, and last week against the Jags the ground game went off for 264 yards. Two-hundered-and-thirty-eight of those yards were from Derrick Henry, who scored four touchdowns including a record-tying 99-yard run.
The Giants know they must stop or at the very less slow down Henry in order to win. The onus on stopping Henry will fall in large part to Alec Ogletree who has been playing his best football of the season over the last few weeks.
Ogletree spoke about what it's going to take to slow down Henry.
[membership level="0"]
"You got to have the whole army with you and it just takes everybody, all 11 of us rallying to the ball like we've been doing and making sure we try not to have any one-on-one tackles with him. Like you said, he's a big back and hard to bring down. For us, it's just about flying around and making sure everybody's at the ball."
If Ogletree and the rest of the defense can stop Henry, they'll be victorious on Sunday.
Olivier Vernon
The Giants pass rush has come alive over the last three weeks taking down opposing quarterbacks 13 times over the last three weeks. Oliver Vernon is a big reason why for the surge in the Giants pass rush as he has three and a half sacks in the last two games.
Vernon might be in for a huge game on Sunday as the Titans put tackle Jack Conklin on IR due to a knee injury. Vernon knows the Giants must get pressure on Marcus Mariota, and prevent him from beating them with his legs.
"He's always been very effective with his legs and his capability of making plays. He can still make very good throws. They've got great, great running backs back there. Those guys can move that ball and the biggest thing right there is just getting pressure on Mariota and stopping the run."
Expect for Vernon to have one of his best games of the season on Sunday.