The New York Rangers and St. Louis Blues make for viable NHL trading partners based on specific personnel.
Doug Armstrong, the current general manager of the St. Louis Blues, has thrown in the towel on the 2018-2019 campaign. After missing the playoffs by only a point last season, the Blues were expected to return to the postseason this year with a little help from their offseason additions: Ryan O'Reilly, Tyler Bozak, Patrick Maroon and David Perron.
Winning only 11 of the team's first 29 games, things have not gone as expected in St. Louis thus far this season. Following a slow start to the season, Doug Armstrong attempted to turn things around by sending his team a wake-up call, which in this case meant firing head coach Mike Yeo.
Craig Berube was named the interim head coach, but he hasn't been able to change this team's fortunes, as they sit at 28th in the NHL standings.
Doug Armstrong finds himself in a very similar situation to the one that Jeff Gorton experienced a year ago. The New York Rangers had experienced an era of great success, yet had never achieved the ultimate goal of hoisting Lord Stanley's Cup. The team's window had closed, and they were hanging around mediocrity.
After a slow start to the 2017-2018 season, Gorton decided that is was time to strip things down and rebuild. The front office in St. Louis finds themselves in this same spot, and they have made the same decision.
On Tuesday, Doug Armstrong essentially signaled that this season is officially a lost cause for his franchise. The general manager announced that he has informed teams that he is open to trading anybody.
Jeff Gorton should give Armstrong a call, as the Blues and the Blueshirts could be viable trading partners.
St. Louis boasts a roster filled with talented players. That's what makes them such an attractive trading partner. If I'm Jeff Gorton, I'd focus in on four players: Jaden Schwartz, Brayden Schenn, Colton Parayko and Vladimir Tarasenko.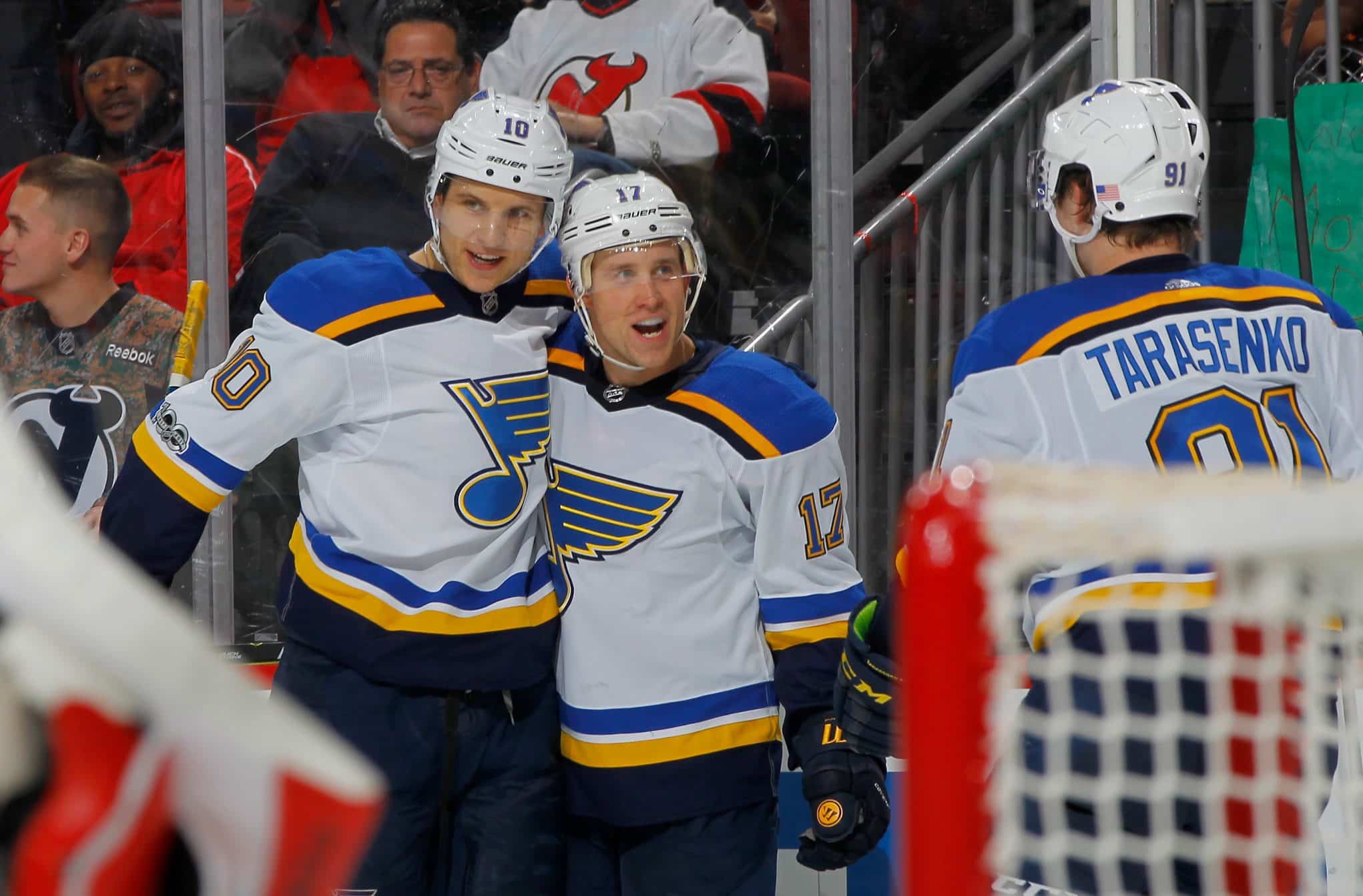 One thing that the Rangers lack and the Blues have to offer is scoring wingers. Jaden Schwartz and Brayden Schenn fit the bill, but to a lesser degree than Tarasenko. Schwartz and Schenn would both immediately become arguably the Blueshirts' most talented (depending on how you feel about Chris Kreider) upon their arrival.
Schwartz, the 14th overall pick in 2010, is only 26-years-old. He has struggled to stay healthy, but he has scored at least 55 points in each season that he's played more than 61 games. Schwartz was on his way to a career-year a season ago (59 points in 62 games), before he suffered a season-ending injury. Schwartz has 2 more seasons left on his contract that has a reasonable 5.35 million dollar cap hit.
Schenn, a high draft pick as well (5th overall in 2009), is also young (27-years-old), and similarly had a breakout 2017-2018 season. Schenn was acquired by the Blues in the summer of 2017, and he made his presence felt in St.Louis, notching 70 points in his first year with the club. Schenn is versatile (he can play center or wing), skilled, and gritty forward, who is a pain to play against. He has another year left on his contract, and a bargain cap hit of 5.125 million dollars.
Both Schenn and Schwartz would be great additions for New York. It's hard to predict what Armstrong's asking price would be, considering his intentions for the future are unknown. If he's interested in rebuilding, a guy like Pavel Buchnevich could be the centerpiece of the Rangers' offer. Obviously, they would need to part with more than just Buchnevich, but he would be a younger and cheaper replacement for one of Schwartz or Schenn.
While the aforementioned duo is very intriguing, the Blueshirts should really set their sights on going after Colton Parayko and Vladimir Tarasenko.
If the Rangers were to acquire Tarasenko, he would become the Rangers' first true sniper since Marian Gaborik. Tarasenko could single-handedly provide a boost to the Blueshirts' scoring, and would instantly take over as New York's most talented player.
Tarasenko is only 27-years-old and is locked up for four more years at a cap hit of 7.5 million dollars, which is relatively cheap for a player of his stature. Tarasenko has potted at least 33 goals in each full NHL season has played, and he even reached the 40-goal plateau once. He's also more than just a goal scorer, notching at least 33 assists in each of the last four seasons.
If Tarasenko were to join the Blueshirts, that would be a complete game-changer for the organization, as it would put them miles ahead of where they currently sit in the rebuilding process. Nonetheless, that brings up the question of what New York would have to give up in exchange for the skilled playmaker.
Some attractive assets that Jeff Gorton could make available include: Kevin Hayes, Chris Kreider, Brady Skjei, Pavel Buchnevich, and Lias Andersson. Essentially, I think everybody should be available other than Vitali Kravtsov, Filip Chytil, Brett Howden, Mika Zibanejad, Henrik Lundqvist, and K'Andre Miller.
Adding Vladimir Tarasenko would completely alter the state of the Broadway Blueshirts. New York would finally have its star player that it has long needed.
Another star that the Rangers have been rumored to have interest in is Colton Parayko. Parayko is only 25-years-old, but he has spent the previous three seasons in the NHL. Parayko tallied 33 points as a rookie and has now put together back-to-back 35 point seasons. At 6-foot-6, 230 pounds, Parayko would add some much-needed size and physicality to New York's blue-line. He is solid at both ends of the ice and would serve as a key building block for the future.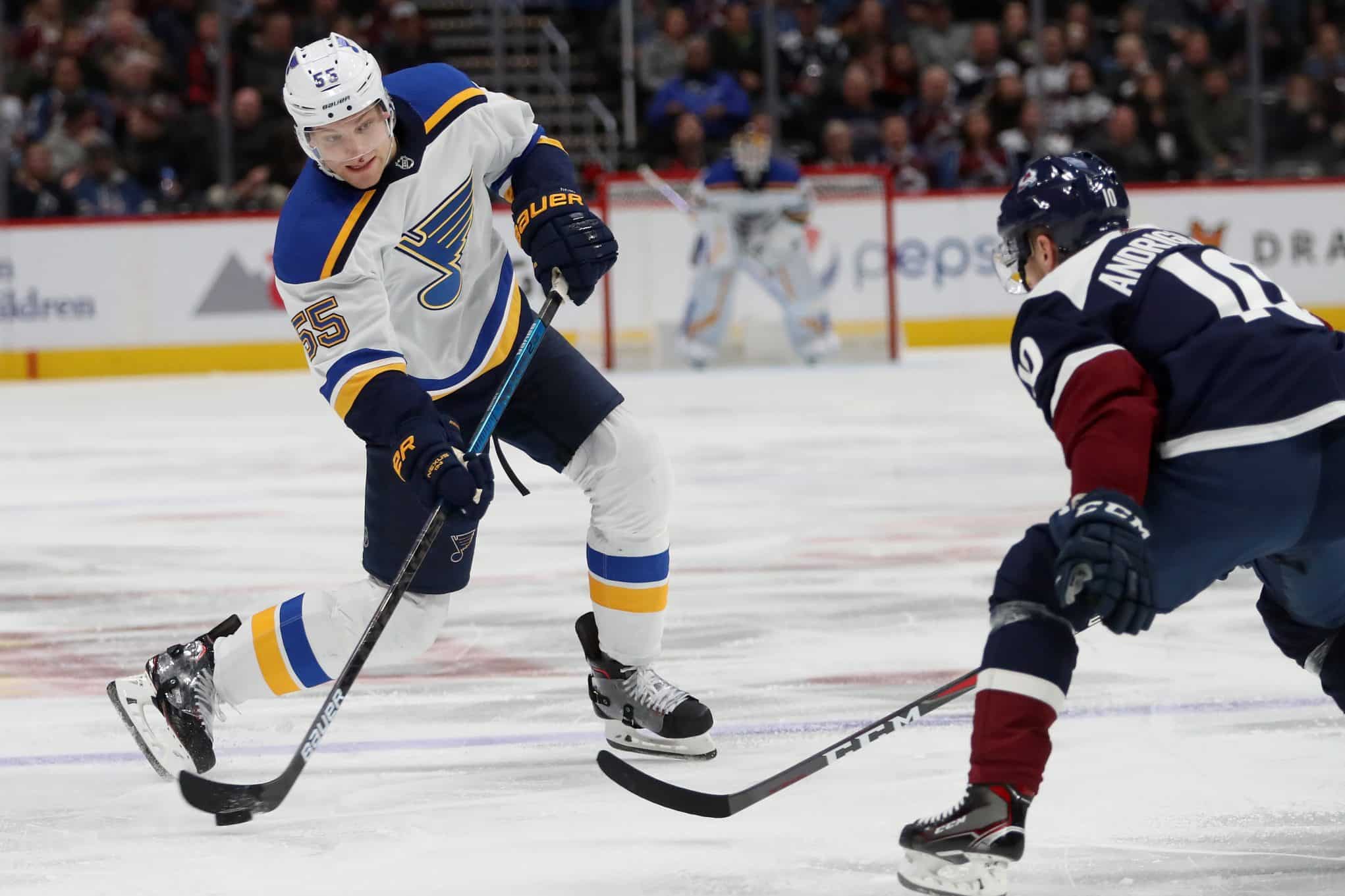 It's really hard to determine what the asking price for Parayko would look like. I'd have to believe that St. Louis would want to receive Brady Skjei in any deal that involves Parayko. This would be less than ideal for the Rangers, as a defense built around Parayko has lots of potential. Others such as Libor Hajek, Tony DeAngelo, Ryan Lindgren, and Neal Pionk should all be made available.
The St. Louis Blues have lots of options. They aren't in a position where they need to trade any of these players, so I'm inclined to think that they will likely stand pat unless they are blown away by an offer. That makes a trade with the rebuilding Blueshirts seem unlikely, as Jeff Gorton will hesitate to put a halt to his rebuild and go after a big-name player.
At the same time, if Doug Armstrong is serious about shaking things up and making a splash, then the Rangers would be foolish not to explore the trade market.
Follow Brian on TWITTER