Michael Nania calls out the New York Jets three big winners from their losing skid-snapping victory over the Buffalo Bills.

STUDS
Sam Darnold
It would be disrespectful to list anybody but Sam Darnold first.
Since the very beginning of this season, the New York Jets community has accepted that the primary focus of this season is not success in the standings, but the development of the franchise quarterback.
As the Jets have fallen out of contention recently, fans need to remember that sentiment that was unanimously accepted at the beginning of the year. Yes, the Jets were in serious contention for the top overall pick, and this win in Buffalo cost them dearly in that chase.
However, isn't Darnold exactly who the Jets had been coveting for years? Isn't it his progress that matters most, more so than a few draft slots (which can always be mitigated by good drafting, hard as it may be with this GM)? His improvement? His confidence?
The answer to all of those questions is yes.
Darnold went out and led the Jets to a comeback victory in a situation where he had no business doing it. He left the game for a short bit in the first half. The coaching was ultra-conservative and unfriendly to him, as he threw no first-quarter passes and six total first-half passes. It was the coldest game the California boy had ever played. He was on the road against a defense that entered the game ranked third in the league, according to DVOA.
None of it mattered! Darnold took control in the second half and got into a groove making off-script plays and dropping pristine touch dimes outside the numbers. He finally got a rapport with Robby Anderson going. He threw his only touchdown of the day on an unreal scramble drill—according to ESPN Stats & Information, Darnold ran more total distance on that throw than any QB had on a completed pass over the past two years.
In the end, he became the youngest quarterback in NFL history to lead a game-winning drive.
Against a Bills defense allowing the fourth-lowest passer rating in the league at home over the past two seasons (below 80.0), he joined Tom Brady, Philip Rivers, and Drew Brees as the only QBs over the past two seasons to post an above-80 passer rating while getting the W in Orchard Park.
It was just the seventh time over the past seven seasons a rookie quarterback defeated a top-10 DVOA defense on the road.
Very, very impressive stuff for the 21-year-old.
Trumaine Johnson
Three picks in two weeks for Trumaine Johnson. After struggling mightily early on, missing a lot of games, and drawing the ire of the fanbase as a major liability at his price, Johnson is starting to put together a nice stretch.
He is beginning to showcase the physicality and press ability that got him paid the big bucks. He's tackling well underneath and jamming routes at the line the way fans had hoped he would coming over from Los Angeles to the Big Apple.
Johnson will now get to face his toughest challenge of the season as he matches up with DeAndre Hopkins.
Hopkins possesses 87th percentile arm length at the WR position, Johnson, 95th percentile at the CB position. These are two guys who are among the most physical and longest players in the league at their respective positions. They love to win their battles at the line of scrimmage.
It should be a fun battle to watch. Quietly, it's an extremely important battle for the future of the Jets.
Johnson is going to be a big part of this team in 2019, and possibly even in 2020 as well. If the team is to make a turnaround, he has to be a big part of it.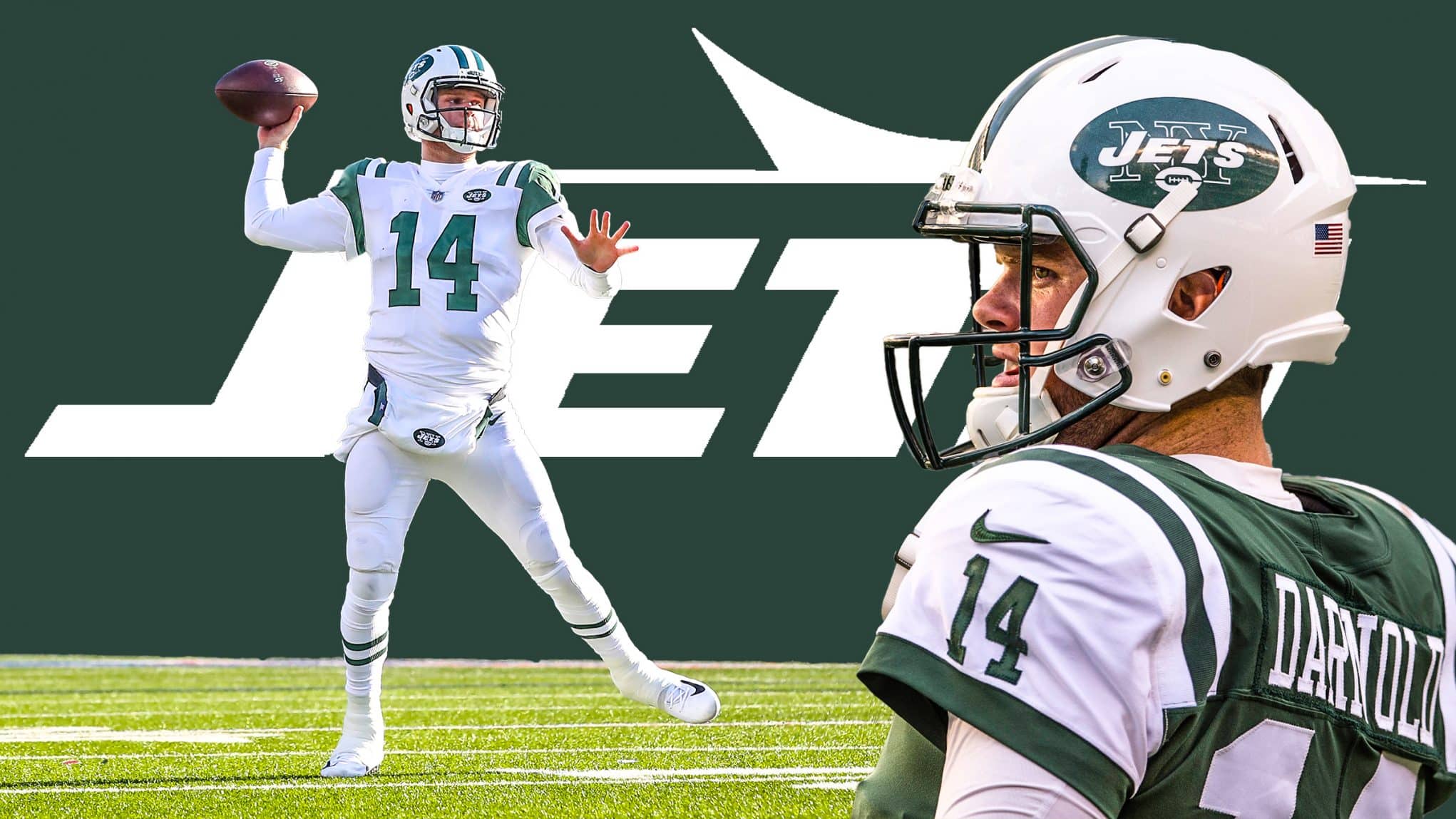 This is going to be the most difficult challenge Johnson faces this year. If he can shine in this spotlight, it will bode very well for the future of the team knowing Johnson has proven he can still hang with great opposing #1 receivers.
If Johnson is owned, his success over the previous two weeks will be mitigated, and questions surrounding how much he still has left in the tank will arise once again.
Robby Anderson
Since this Jets season turned from competitive to developmental, one of the things I've constantly been dying to see is for Robby Anderson to get more involved—especially in the red zone.
Finally, it happened! After seeing only one red zone target over the first thirteen weeks of the season (which was an incompletion), Anderson garnered four looks in the red zone against Buffalo. He picked up a seven-yard catch and a seven-yard touchdown on the Darnold scramble drill, in which he showed a great motor and instincts as he shook Tre'Davious White to get open on the improvisational play.
Anderson was a toe-drag away from another touchdown, and on his other target he was wide open for yet another touchdown but the throw from Darnold was late.
Despite his drop in production this year (59 yards per game last year to 45 this year), Anderson has maintained an 8.1 yards per target average, just a slight dip from 8.3 last year. He's one of only 15 players averaging 8.0-plus yards per target for the second straight season: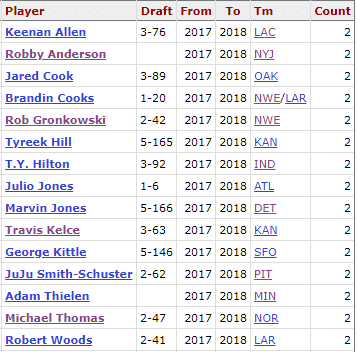 Anderson has missed an insane amount of times this year. Sam Darnold has struggled with his vision for much of this season, and in turn, Anderson's numbers have taken a major hit. He's been open quite a bit, but has rarely been rewarded with a pass in his direction.
Finally, he cashed in with some production against Buffalo. The New York Jets would love to see him and Sam Darnold develop a rapport over the final stretch of the year, making the decision to try and keep him around into the future an easy one.