The New York Giants dominated the Washington Redskins on Sunday at FedEx Field and almost every player on the team deserved a game ball.

EAST RUTHERFORD, NEW JERSEY—The New York Giants put on their best performance of the season Sunday at FedEx Field. As a result, they earned their first division win of the season with a dominant 40-16 victory over the Redskins.
Offense, defense and special teams all made huge plays that you could make a case that the whole team deserved a game ball.
But only a few players can come away with game balls.
1. Saquon Barkley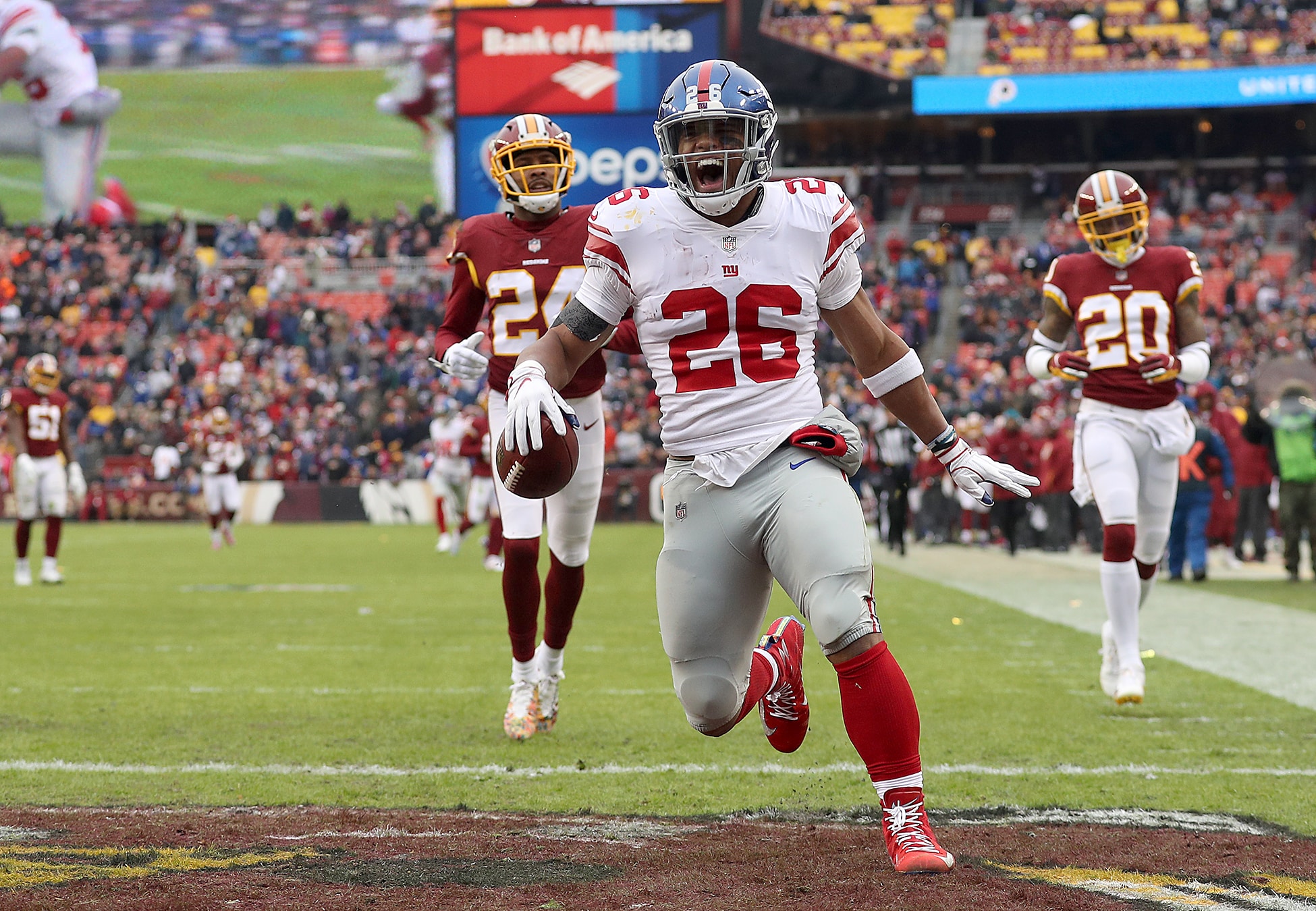 Despite barely playing in the second half because of the blowout, Barkley had his most productive game on the ground, gaining 170 yards on just 14 carries.
On his 78-yard touchdown run in the second quarter, he became the first Giants running back since Ahmad Bradshaw to go over 1,000 yards when he accomplished the feat in 2012. His touchdown also set a franchise record for most touchdowns by a rookie with 13.
Hi @Saquon…Bye @Saquon!!! 78 Yards!!!
WATCH IT AGAIN AND AGAIN!#ProBowlVote#ProBowlVote#ProBowlVote#ProBowlVote#ProBowlVote pic.twitter.com/V4pD0NpXrE

— New York Giants (@Giants) December 9, 2018
He showed once again on Sunday why Dave Gettleman took him with the second pick in the draft.
2. Alec Ogletree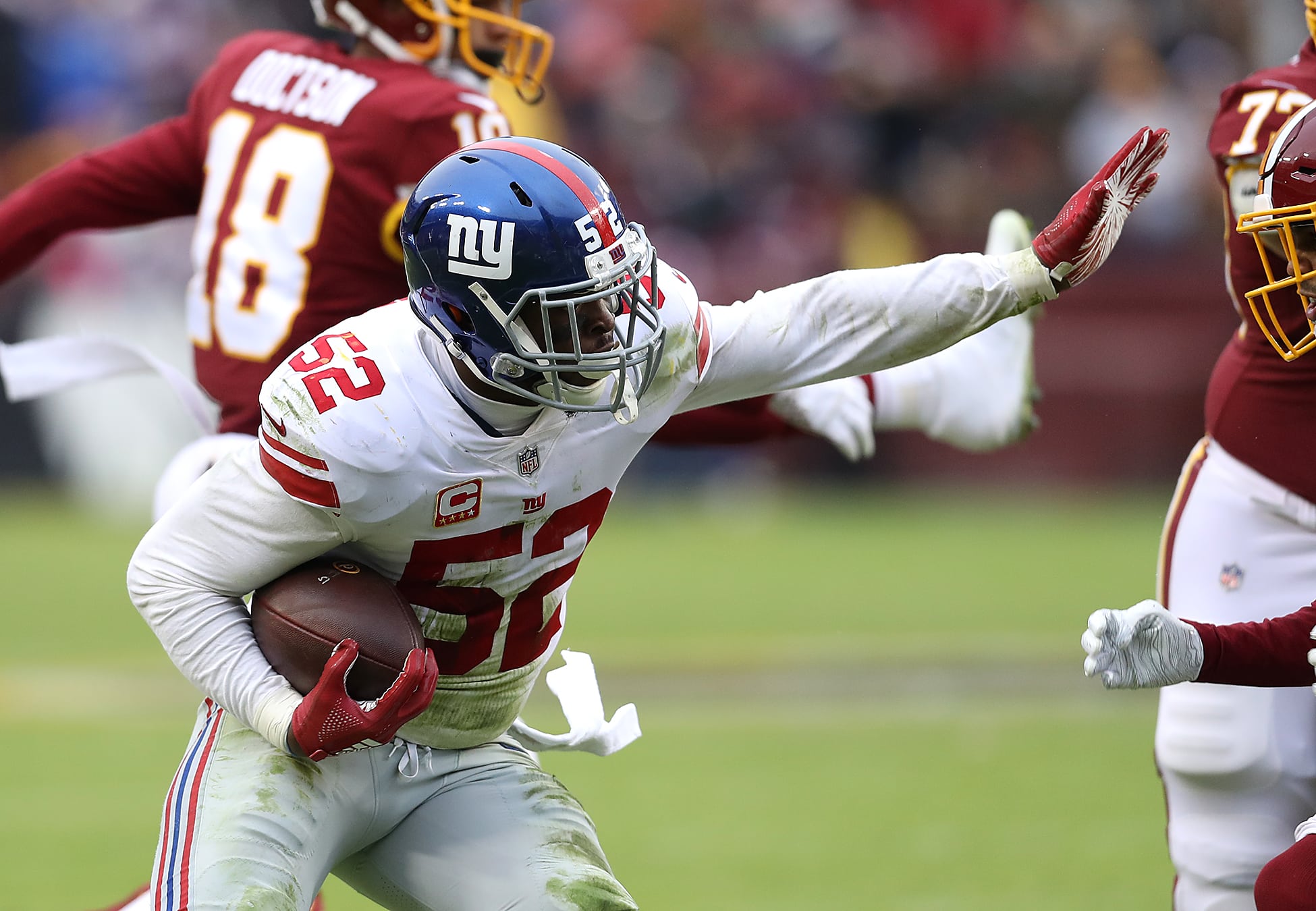 Ogletree was outstanding on Sunday as he led the team in tackles with eight, and recorded his fifth interception of the year in the second quarter off Mark Sanchez.
Ogletree was one of the reasons the Giants were able to hold Adrian Peterson to 16 yards on 10 carries after Peterson gashed the Giants for 149 yards in Week 8.
Déjà vu all over again! @MROGLETREE52 with ANOTHER interception!! That's 5 Picks on the year!#NYGvsWAS | #GiantsPride pic.twitter.com/F2CAjtDnlQ

— New York Giants (@Giants) December 9, 2018
He's living up to the role of playmaking linebacker the Giants hoped he would be when they traded for him.
3. Eli Manning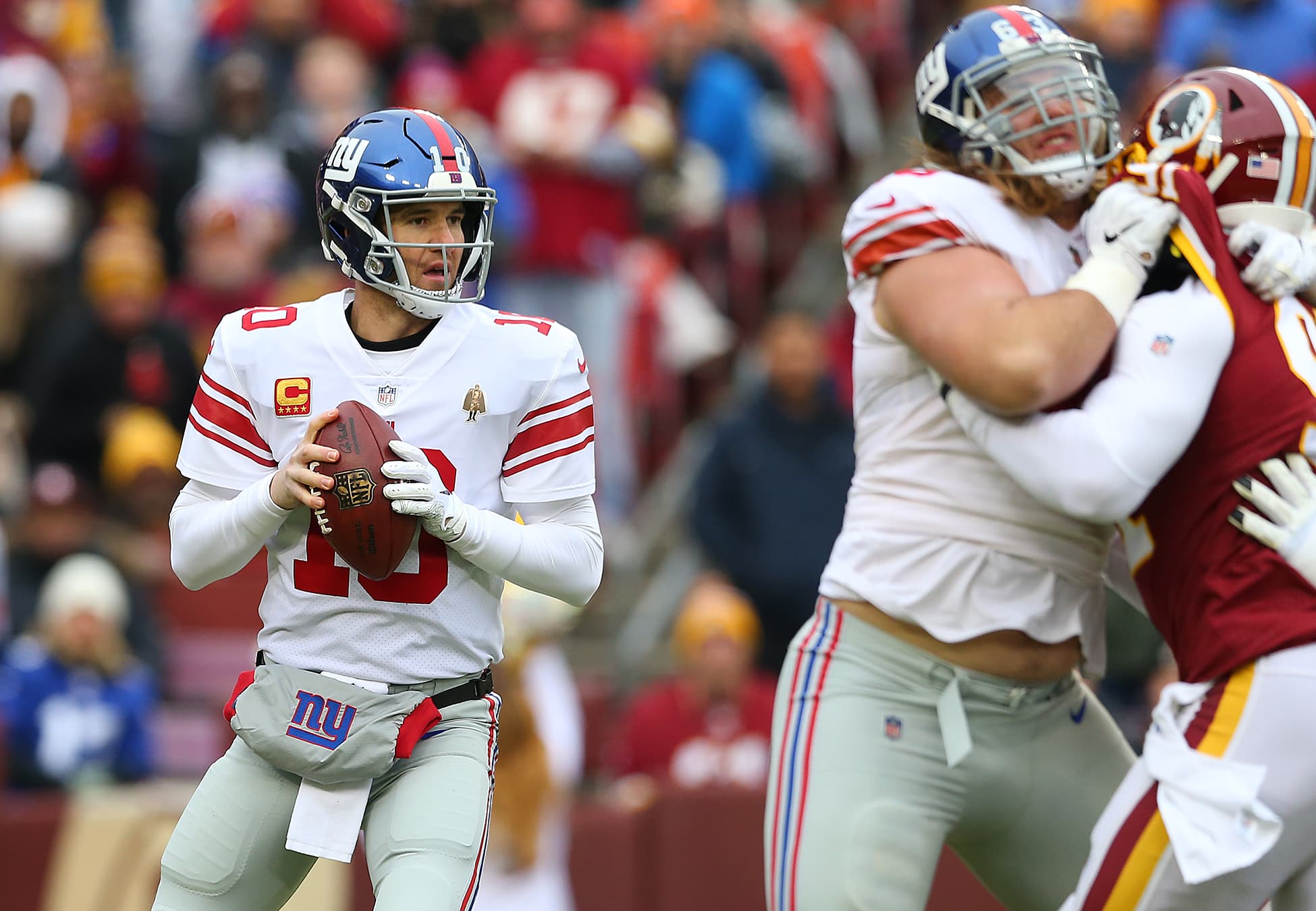 Some thought Manning would struggle without his favorite target, Odell Beckham Jr., but after a slow first quarter, Manning was hot in the second and third quarter before giving way to Kyle Lauletta in the fourth quarter.
TOUCHDOWN @sterl_shep3!!! #NYGiants are lighting up the scoreboard in the first half. (Also, Aldrick Rosas just can't miss!)#NYGvsWAS | #GiantsPride pic.twitter.com/LSqUVIn6MO

— New York Giants (@Giants) December 9, 2018
He completed 14 out of 22 passes for 197 yards and threw three touchdowns to three different receivers. He showed once again when his line gives him time, he still has what it takes to win games.
4. Curtis Riley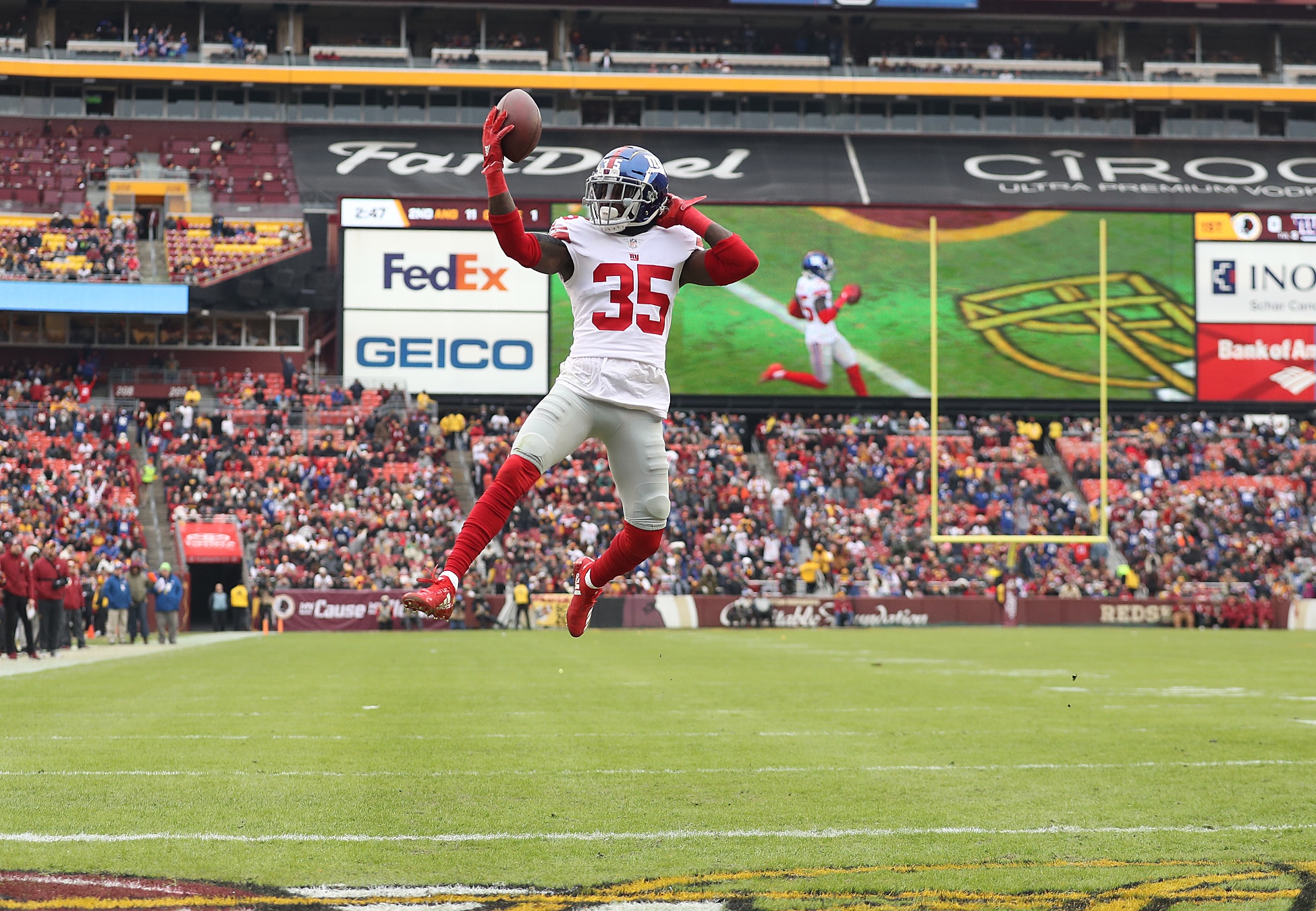 At the beginning of the game, it seemed as if it was going to be a low scoring contest. After all, the game began with five consecutive punts.
Riley began the scoring with a nine-yard interception return for a touchdown in the first quarter. After Riley's pick-six, the Giants were in control the rest of the game. Riley also had three tackles on the day.
TOUCHDOWN @curtis35riley! Another #NYGiants defensive TD and Big Blue goes up 7-0.#NYGvsWAS | #GiantsPride pic.twitter.com/e3H9DNj8IA

— New York Giants (@Giants) December 9, 2018
5. Michael Thomas
Not only is Thomas a special team's ace, but he's also a valuable member of the defense, especially with the loss of Landon Collins. Against the Redskins he was second on the team in tackles with six and came away with his second interception of the season in the fourth quarter on the final Redskins drive.
One More Interception (Why Not!?!) @Michael31Thomas with the pick and the #NYGiants keep rolling! pic.twitter.com/HZY83wXqIv

— New York Giants (@Giants) December 9, 2018