A stifling defensive effort capped off a historic regular season for the Army Black Knights, who have taken back control of the Navy matchup.

In the 21st century, the futility of Army Black Knights football could be best showcased in the annual rivalry with the Navy Midshipmen. Between 2002 and 2015, the Black Knights won only 42 games—none of them against Navy.
Now, the showdown in Philadelphia that ends college football's regular season is yet another sign of how far the program has come.
With the offense tallying 222 yards on the ground, the Army defense took care of the rest, allowing only 208 yards and forcing four turnovers in a 17-10 win on Saturday afternoon at Lincoln Financial Field. Army (10-2) has now earned 10 victories in back-to-back seasons for the first time in program history. The victory also creates the first three-game winning streak over the Midshipmen since a five-game span from 1992-96.
"This is the hardest game to win. It doesn't matter what your record is, it doesn't matter who you got playing quarterback. It's just really, really hard to win," Army head coach Jeff Monken said, according to Ava Wallace of the Washington Post. "I don't want our guys to ever stop celebrating this one like it's the very first one."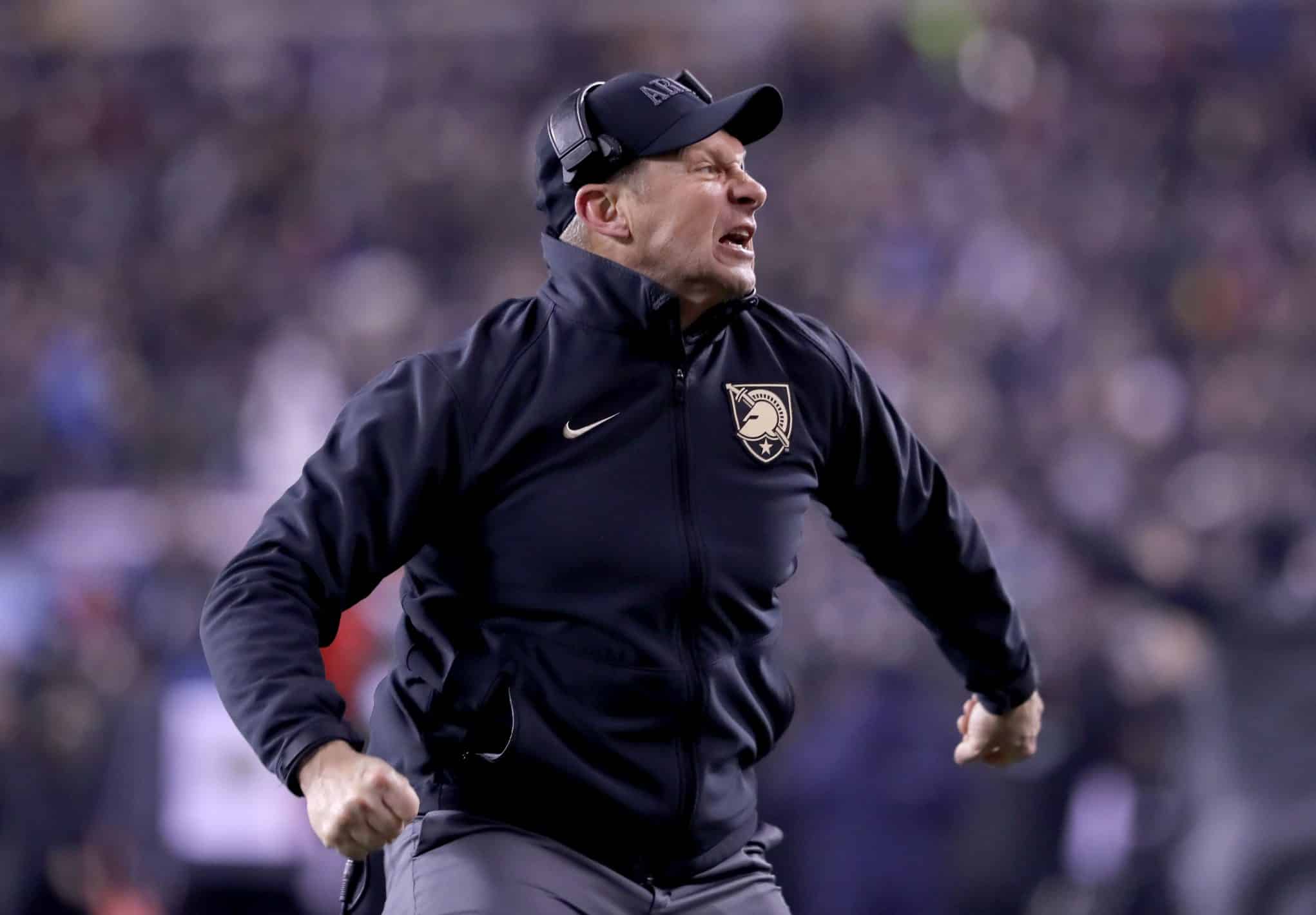 Despite better weather compared to last year's snowy showdown, each offense struggled to gain traction. The teams both failed to reach 300 yards and earned only 23 first downs between them. Turnovers, namely a quartet forced by Army, defined the day.
After a coin toss overseen by President Donald Trump, attending his first Army-Navy game in office, Army sustained itself on a 7-0 lead earned on the opening 82-yard drive. On the fifth play, Kelvin Hopkins capped things off with a 10-yard scoring run. After that, offensive miscues threatened Army's dominance in the rivalry. Ensuing drives in Navy territory ended in a missed field and a turnover on downs, keeping the lead at a mere seven.
The defense would pick up the slack, as the Midshipmen (3-10) would run just two plays in Army territory in the first half. They would earn the first turnover of the day via a first-quarter interception by safety Jaylon McClinton.
After forcing a three-and-out to open the third quarter, Army finally upgraded their lead with a John Abercrombie field goal. After Zach Abey's second interception, this one going to cornerback Mike Reynolds, Navy sought traction by inserting Garret Lewis early in the fourth quarter. Lewis led an eight-play, 43-yard drive, but as he ran for potential glory, McClinton forced a fumble three yards short of the goal line, one recovered by Army.
After an Army punt, however, Lewis kept the momentum going with a scoring drive, one he punched in from a yard out after Malcolm Perry's 43-yard run provided goal line positioning. The offense's ensuing three-and-out appeared to spell further doom for the Black Knights.
Appropriately, the defense took care of everything.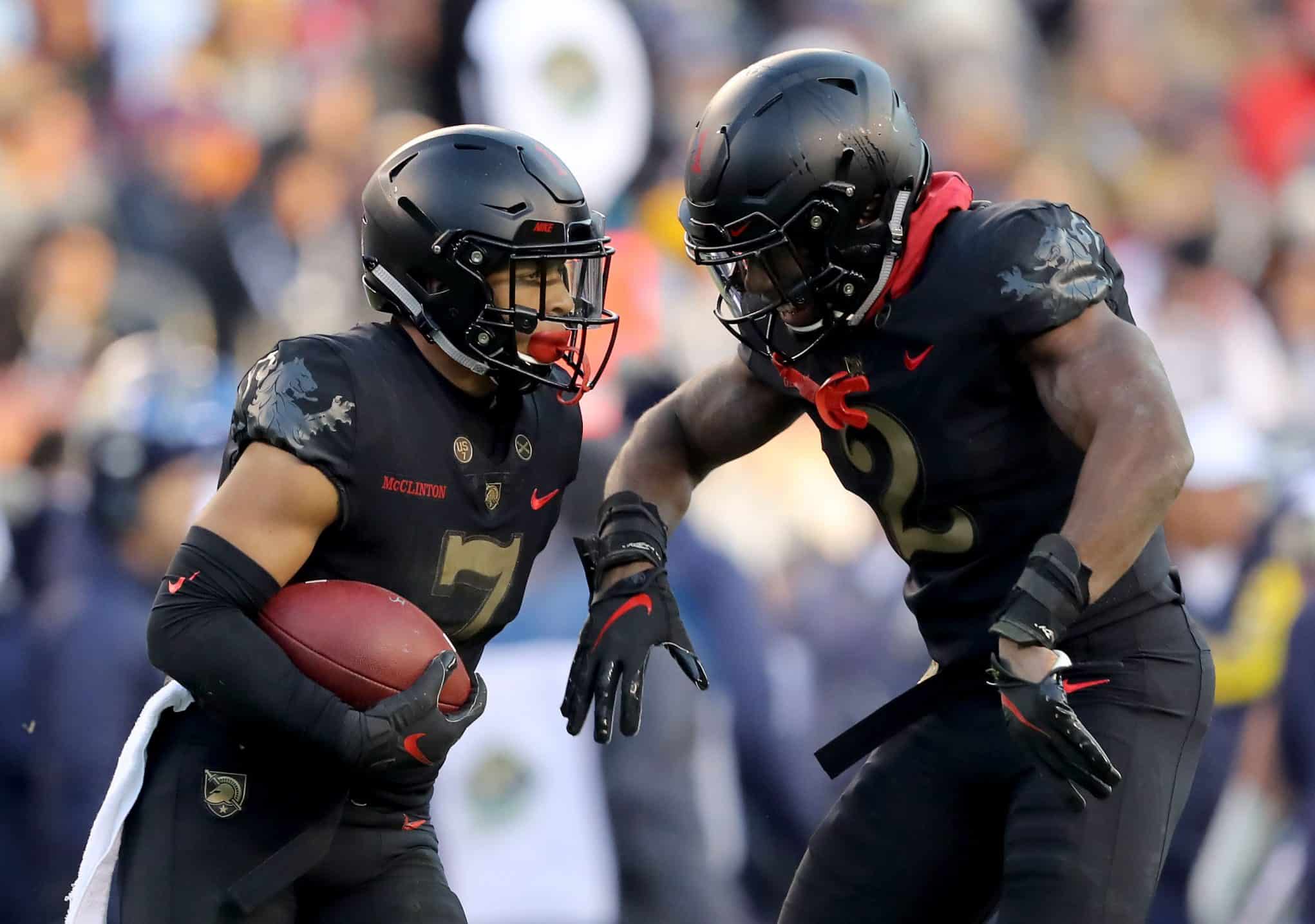 Navy pulled out all the stops on their penultimate drive, including a third down trick play involving a throw from receiver OJ Davis, but a crushing hit from Elijah Riley pried the ball loose from Lewis' arms. With Abey back in due to a Lewis injury, linebacker Kenneth Brinson stripped the ball away, and, with it, Navy's chances of victory.
Set up 22 yards away from the goal line, Hopkins helped put Navy away in four plays, capping the drive off with a one-yard punch-in for the score. The Midshipmen managed a field goal in one last opportunity but failed to earn back the onside kick, setting off the Army celebration.
Army's senior class ends their West Point stay with a 3-1 mark against Navy. They become the first class to depart with a winning record since 1997's group likewise went 3-1.
"(The seniors) won 28 games in the last three years, that's the most in school history. Back-to-back 10-win seasons, never been done in school history," Monken noted. "Playing in a third-straight bowl game, never been done in school history. This senior class has a really cool legacy that they're leaving."
In another program-first, Army earned the Commander-in-Chief's Trophy outright for the second consecutive year via wins over Navy and Air Force. One more challenge awaits the Black Knights on Dec. 22 in Fort Worth, Texas. The team will seek to set a new program record with 11 wins, as they battle Houston in the Armed Forces Bowl.
Follow Geoff Magliocchetti on TWITTER