Michael Nania's New York Jets Week 14 goals in Buffalo include the return of Sam Darnold plus a few other positive goodies.

Get Sam Darnold cooking
The New York Jets franchise quarterback is healthy again and ready to take back the reigns for the final quarter of the season. Aside from draft position, which of course is not a thought in the mind of any player or coach, the best positive development the Jets can get out of this final string is a strong finish from Sam Darnold.
Darnold remains the NFL's leader in interceptions with 14, and his 68.3 quarterback rating is 32nd of 34 qualifiers, ahead of only fellow rookies Josh Rosen and Josh Allen. He's had some low valleys in which his struggles to push the ball downfield, recognize open receivers, and lead late comebacks have cost the team. The Jets' losses to the Browns, Jaguars, Vikings, and their second loss to the Dolphins all could be blamed most squarely on the performance of Darnold. His worst has been bad – and that's hurt his overall numbers.
All that said—the kid's 21. Twenty-one. No man has ever started a Week 1 NFL football game at a younger age than Darnold was when he stepped on to the turf under the Monday Night Football lights in Detroit, Michigan.
His highs have been almost as high as his lows have been low. In five of the nine games he started, his performance was solid or better. He was just starting to get a groove going, playing phenomenally in back-to-back wins against Denver and Indianapolis. Then injuries, snapping woes, and Bowles blunders stepped in.
Can Darnold catch fire?
The Jets should hope he can, and do everything in their power to make sure it does. Spare him the flea-flickers and ground-and-pound. Yes, the Jets will be playing on the road and in the cold against a great Buffalo defense – but he was drafted to be a difference-maker in that exact environment.
Emphasize deep passing concepts, design rollouts, put receiving weapons on the field, and let Darnold learn through trial by fire in the brisk Western New York air.
Keep watching Chris Herndon develop into a stud
It seems every time I've written about the Jets recently, I couldn't help but praise the rookie out of Miami. The trend continues!
Herndon posted two catches for 31 yards on six targets in Tennessee. It appears as an inefficient outing on the stat sheet, but he was left hanging by Josh McCown on a pair of should-be 25-plus yard gains, one of them a potential touchdown.
He's looking like a real player. He's accumulated 30 yards in seven games this season, tying Dustin Keller's 2008 campaign for the most 30-plus yard games in a season by a Jets rookie tight end. Thirty yards does seem like a low bar, but for a rookie tight end, it's really not. Through 12 games, Herndon has already matched the rookie total of 30-yard games put forth by Rob Gronkowski, Jordan Reed, Jermaine Gresham, and Heath Miller, who each put up seven. Antonio Gates, Hunter Henry, and O.J. Howard all had six, while Jimmy Graham had four.
With one more 30-yard outing, Herndon will become only the seventh rookie tight end in this century to hit that mark eight times in his rookie season.
His pass protection also continues to impress. Herndon did have one blunder against Tennessee in which he was late to help on the backside and gave up a pressure, which was just his second of the season on 31 protection snaps by my count. Can he brush it off and keep doing a phenomenal job creating a pristine pocket?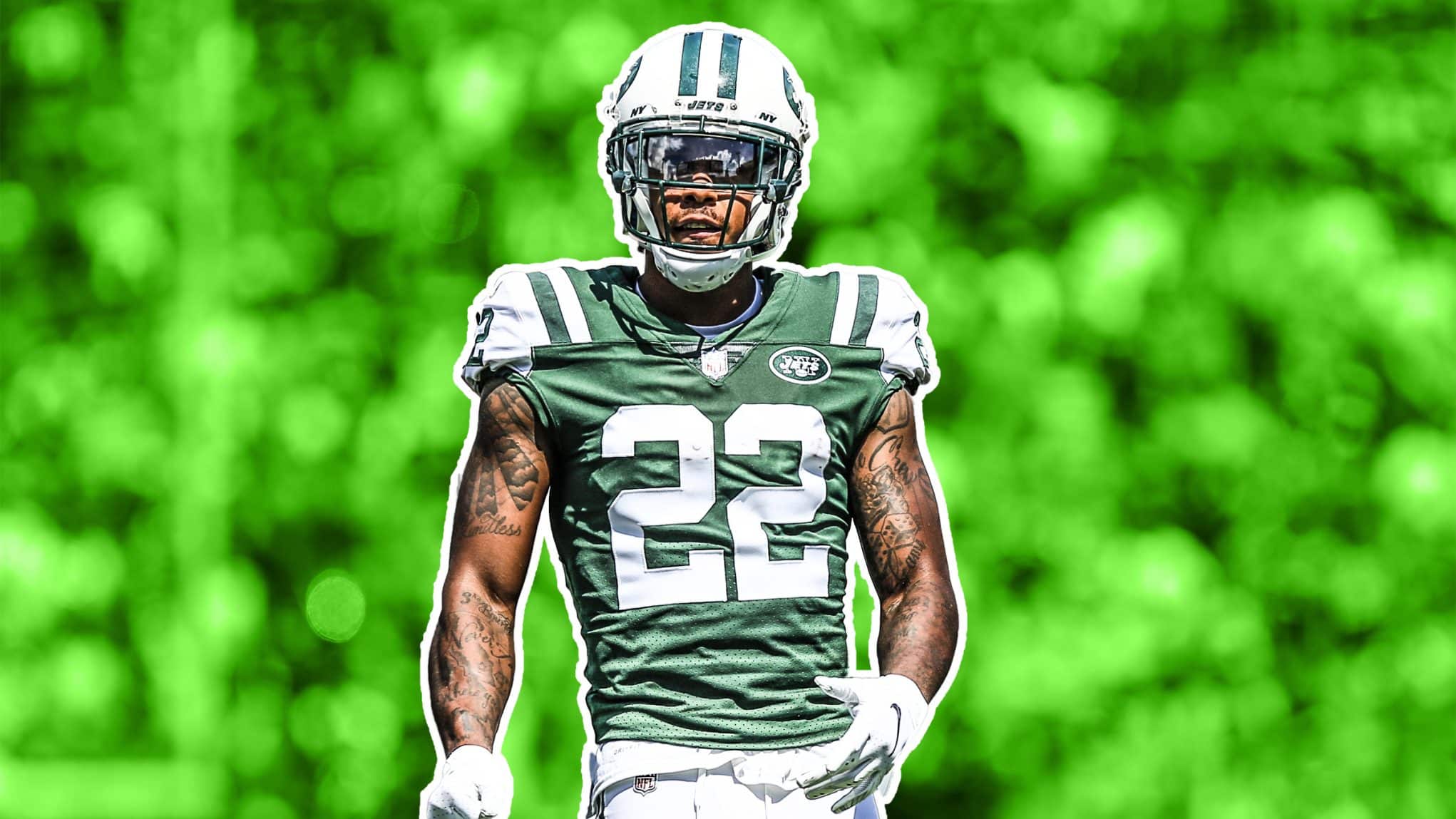 Trumaine needs to keep on clamping down
Trumaine Johnson finally had a huge game. His pick six early on was the highlight, but when it was all said and done, Johnson only allowed seven yards on eight targets in his direction. There was some luck involved, but no matter how you slice it, seven yards on eight targets with a pick six is shutdown corner stuff.
It was arguably Johnson's first legitimately good outing since Week 2 against Miami. Johnson is an easy magnet for criticism from the fanbase due to his contract, and he has definitely deserved much of the ire thrown his way this season. However, he's not a player Jets fans should want to be rooting against. He is going to be an equally huge part of the team once again in 2019, and maybe even into the start of the new decade.
If the Jets are going to snap their playoff drought next year, they're going to have to start playing up to their pedigree defensively. This is a unit that should be top five easily based on the enormous amounts of money and draft capital that have been placed into it.
Their highest paid player is going to have to be at the forefront of that revival. A quality stretch from Johnson to finish 2018, against three elite quarterbacks, will be a hugely positive sign going into 2019.