With 46 rushing yards on Sunday against the Redskins, New York Giants rookie running back Saquon Barkley will be the first Giant since Ahmad Bradshaw to rush for 1,000 yards.

EAST RUTHERFORD, NEW JERSEY—It's safe to say that Saquon Barkley has lived up to all of the hype since being taken by the New York Giants with the second pick in the draft.
Not only has he been the best rookie this season, but he's already established himself as one of the best players in the league.
He's had at least 100 all-purpose yards in 11 out of the 12 games this season and has 1,556 all-purpose yards and 16 total touchdowns. That's why he's collected the fourth most Pro Bowl votes with over 700,000 votes.
Saquon Barkley is fourth overall in Pro Bowl voting with over 700,000 votes. He's behind only Drew Brees, Patrick Mahomes and Todd Gurley. Pretty good for a rookie.

— Jordan Raanan (@JordanRaanan) December 7, 2018
Based on all that he's accomplished so far, it should come as no surprise that he's the front-runner to be named NFL Offensive Rookie of the Year. On top of all of the individual accomplishments he's achieved, Barkley is about to end a dubious franchise streak on Sunday.
It has been six long seasons since Ahmad Bradshaw rushed for 1,015 yards in 2012. Barkley has 954 yards on the ground this season, so with 46 rushing yards against the Redskins on Sunday, Barkley will be the first running back since Bradshaw to rush for 1,000 yards.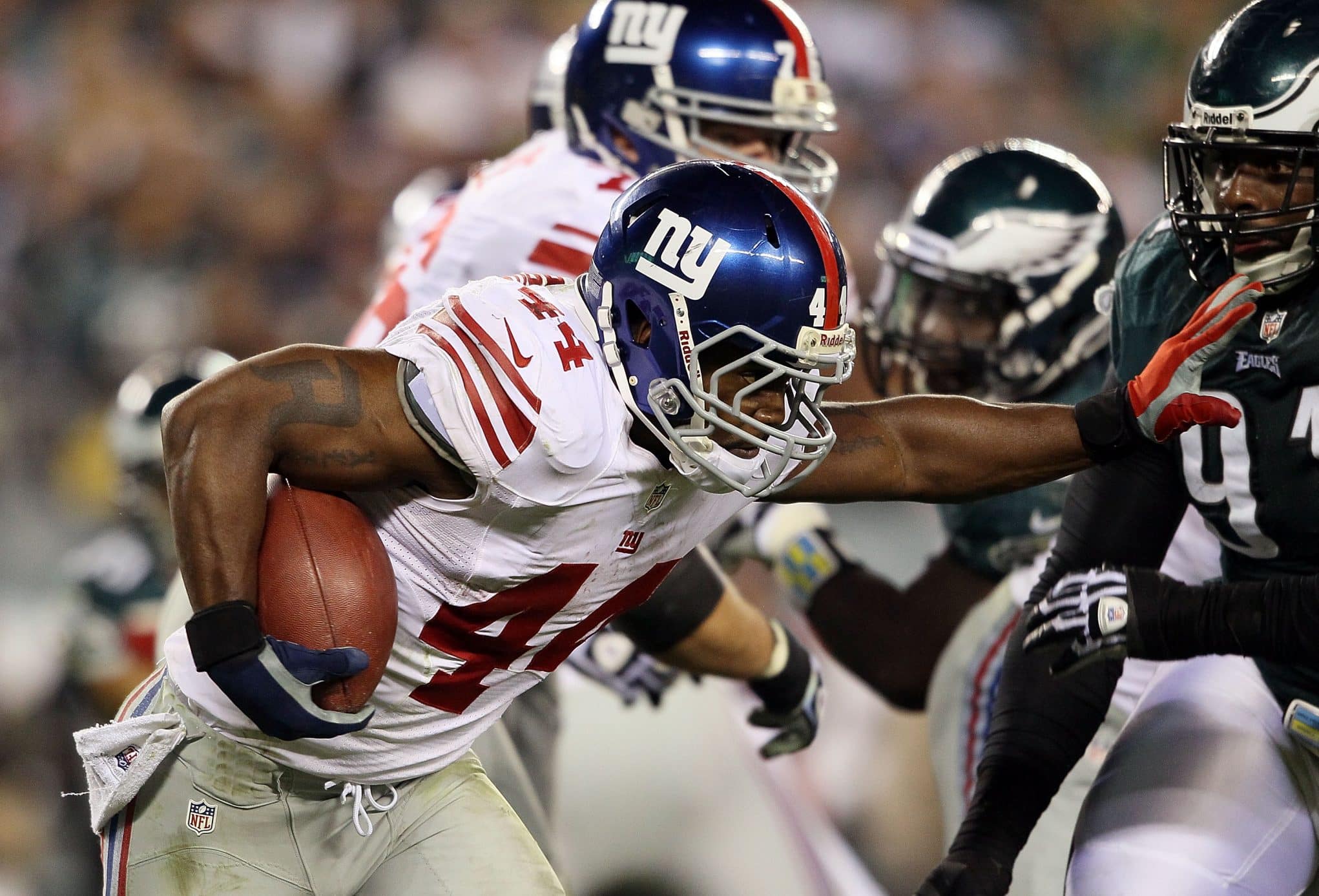 Of course, gaining 46 yards is not a lock since the Redskins held him to 38 yards on 13 carries in the Redskins 20-13 victory in Week 8 at MetLife Stadium.
But since the Giants acquired guard Jamon Brown, the offensive line has vastly improved and Barkley has rushed for 100 yards in each of the last three games.
On Thursday, Barkley was asked how the offensive line has improved since the last time they faced Washington.
"Yeah, our offensive line is playing at a very high level these last couple weeks. For the last three games, we've been able to run over 100 yards. That's directly towards them and a credit towards them. They're playing very confident, the chemistry is high there, and that's what we kind of didn't have going into the last time we played the Redskins. Hopefully they can have an impact on this game and set the tone from the line of scrimmage".
Every time Barkley has carried the ball at least 20 times this season the Giants have won. The Giants desperately want to end the embarrassment of being winless in the division, so expect Barkley to get a high volume of carries on Sunday.
So barring an injury or something unforeseen happening, Barkley will end the Giants drought of not having a 1,000-yard rusher Sunday at FedEx Field.
The Giants will likely miss the playoffs once again this season, but at least Giants fans can take solace knowing that their future is bright with Barkley.
Once Barkley eclipses the 1,000-yard rushing mark, the next feat will be to see if he can be the Giants first running back since Tiki Barber in 2006 to have 2,000 all-purpose yards.