Now that a 32nd NHL team is officially headed to Seattle, we take a look at how this will affect the New York Rangers.
On Tuesday, the commissioner of the National Hockey League, Gary Bettman, announced that the league will be adding a 32nd franchise. The NHL's newest organization will be based in Seattle, Washington, and its inaugural season will be the 2021-2022 campaign.
This news of the NHL's expansion to Seattle doesn't come as a surprise to anyone; however, many projected that the Seattle squad would be ready to compete for the 2020-2021 season. That scenario would have caused the expansion draft to occur in 2020, but the reality is that the expansion draft will take place in June of 2021, prior to the NHL Entry Draft.
This may not sound like it's relevant, yet it certainly is, as it will have a major effect on the New York Rangers. The future expansion draft will have the same rules as Vegas Golden Knights' draft. Teams will have two options when it comes to player protection: They can protect seven forwards, three defensemen and one goaltender, or eight total skaters and one goaltender.
Players who have "No Movement Clauses" at the time of the Expansion Draft must be protected and will be counted toward their club's protection limits. Players with "No Trade Clauses" do not have to be protected. Additionally, all first and second-year players, as well as all unsigned draft choices, will be exempt from selection and won't count towards their team's protection slots.
As I mentioned before, the fact that this draft is happening in 2021 rather than 2020 has a significant impact on the Rangers.
If the expansion draft took place at the conclusion of the 2019-2020 season, then the Rangers would avoid having to use three of their precious protection spots on Lias Andersson, Filip Chytil, and Brett Howden, as they would be second-year players, thus exempt from the draft.
An intriguing story to follow ahead of the expansion draft will be New York's goaltending situation. Henrik Lundqvist's contract will expire at the same time as the draft. He will be 39-years-old, and an unrestricted free agent. Assuming Aleksandar Georgiev is still a Ranger, he will need to be protected. Jeff Gorton's other possible heir to "The King", Igor Shestyorkin, would be exempt and not in need of protection.
The Rangers' defense is also very interesting. The troublesome contracts of Marc Staal, Brendan Smith, and Kevin Shattenkirk all expire after the 2021 campaign. This means that the rights to all three of the impending unrestricted free agents will be available. One thing to note is that it's not very enticing for Seattle to acquire the rights to players, as there's no guarantee that the player will sign with them.
Defensively, it's looking like the Rangers will have a lot of flexibility when it comes to the expansion draft. Brady Skjei is the only defenseman signed past 2021, and assuming he develops as expected, then he will definitely occupy one of the three protection spots. At the same time, Jeff Gorton will have the ability to expose him if he sees fit because Skjei doesn't possess a no-movement clause.
If things stay relatively similar to what they are now, then the Rangers won't be required to protect anyone on the back-end. This gives the Rangers a lot of freedom and gives them the opportunity to plan and prepare for the expansion so that they don't lose a valuable defenseman.
Things get a little more cloudy when looking at the forwards. The only forward who is currently signed through the expansion draft is Mika Zibanejad. I'm going to guess that the Blueshirts will protect their first-line center. That leaves six spots. I'm confident that Filip Chytil, Brett Howden, and Lias Andersson will occupy three of those six. Only three spots remain.
Now let's say that Boys in Blue hypothetically go out and sign a star player. Let's say they land Artemi Panarin this summer. He would obviously take one spot, leaving two unfilled protection slots. This is where things get interesting. It's too hard to forecast what the rest of the Rangers' roster will look like in 2021, but it will be important for Jeff Gorton to keep in mind that he can only protect two more forwards.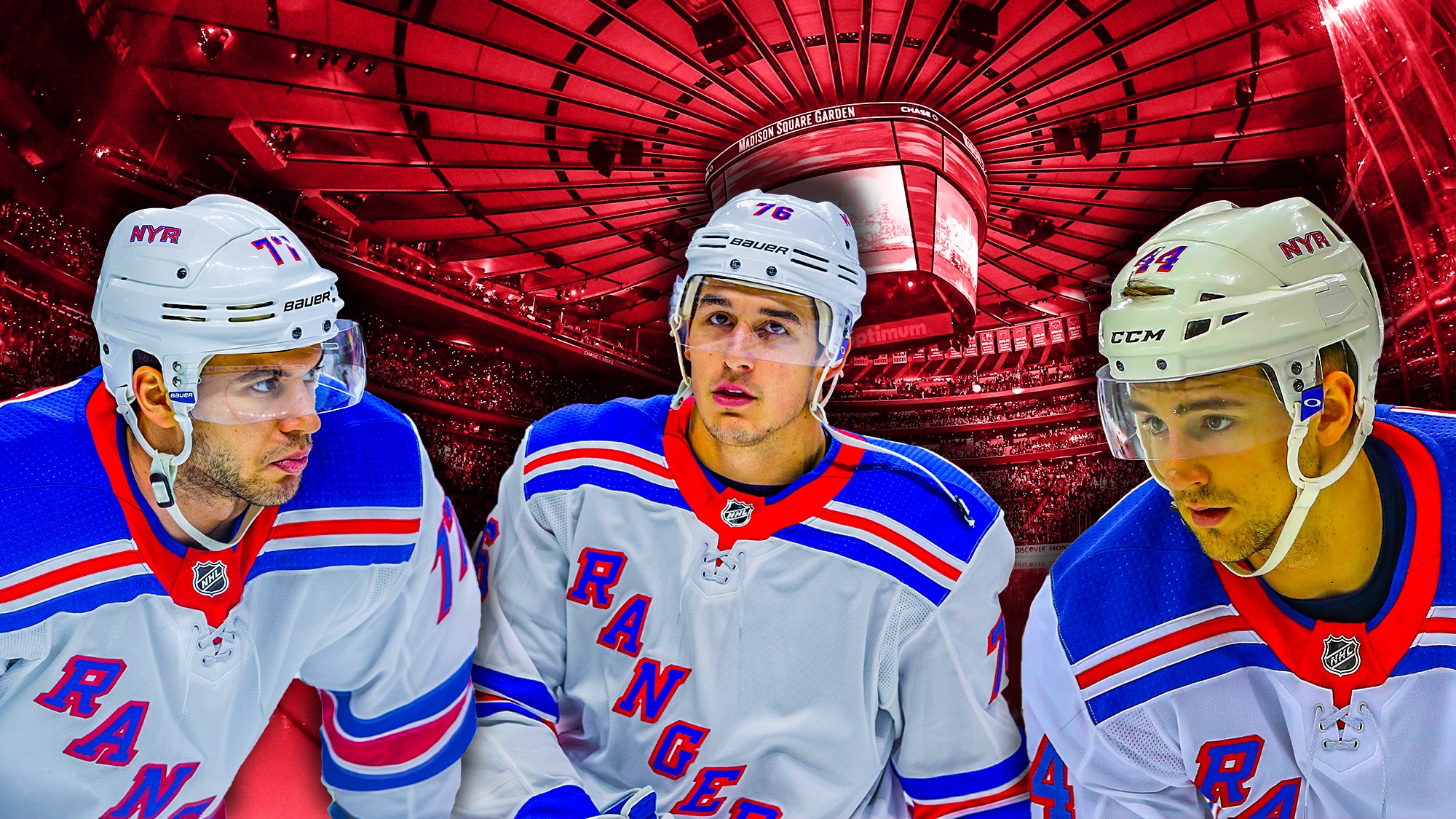 Pretend that the draft is happening now. However, imagine that the Rangers need to protect their three young pivots, and also have Artemi Panarin on the roster. The aforementioned final two protection spots would go to Kevin Hayes and Chris Kreider. This would leave Mats Zuccarello, Jimmy Vesey, Pavel Buchnevich, and Vlad Namestnikov all exposed. This exact situation is unrealistic, but it proves my point: The Rangers have more quality forwards than they can protect.
Yes, there's always the possibility that they could make one of those deals with Seattle where the Blueshirts would surrender assets, and in exchange Seattle would agree not to select certain available players. By doing this they could artificially protect the aforementioned hypothetically exposed forwards, but they'd be losing valuable assets in the process.
Instead, it would make more sense for the Rangers to inquire about trading for a quality defenseman. New York has tons of defensive flexibility when it comes to the expansion draft, and they have the capital to acquire a legitimate player.
Finally, the Rangers' promising prospects Vitali Kravtsov, K'Andre Miller, Nils Lundkvist, Libor Hajek, Yegor Rykov, and Ryan Lindgren will all be exempt from the expansion draft.
All in all, the fact that the expansion draft is happening in 2021 rather than 2020 is harmful to the Rangers. New York will now be forced to protect Howden, Chytil, and Andersson, and they wouldn't have had to if the draft was in 2020. Fortunately, Jeff Gorton has plenty of time to prepare himself and his team for the looming expansion draft.
Follow Brian on TWITTER